------------ Stockholm, Sweden ------------
Our Stockholm tour guide, Dr. Fisher, is a professor of religion at the local university. Stockholm is the gateway between Lake Malaren and the Baltic Sea, so there are locks with adjacent islands, which are all part of the city. High speed surface trains were visible, noisily scurrying along their tracks, much like subways in London, except above ground, transporting people from place to place.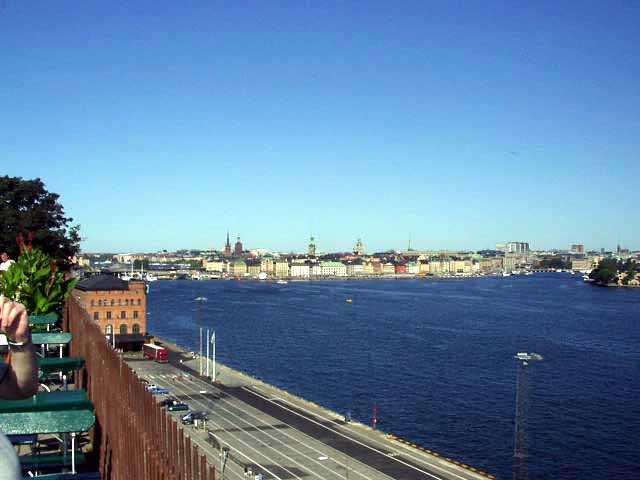 Our tour was mostly devoted to the Vasa Museum. Here we view the recovered Vasa, which lay on the bottom of the harbor from 1628 until 1961. The ship had apparently been designed for 40 medium size cannons but had been unwisely fitted out with 64 larger guns. She was struck with an unexpected gust of wind and capsized and sunk on her maiden voyage. Many of the cannons were later retrieved using a diving bell, but the hull was on the bottom for over 300 years.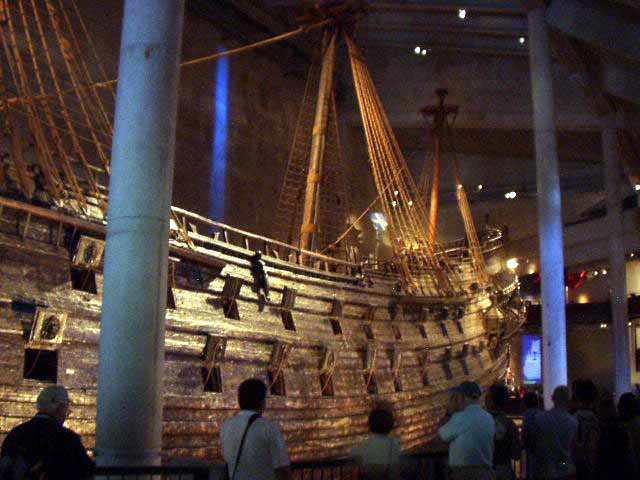 This view of the transom, shows some of the heavy relief carving. The wood had been painted and the museum had several samples which were restored to original appearance.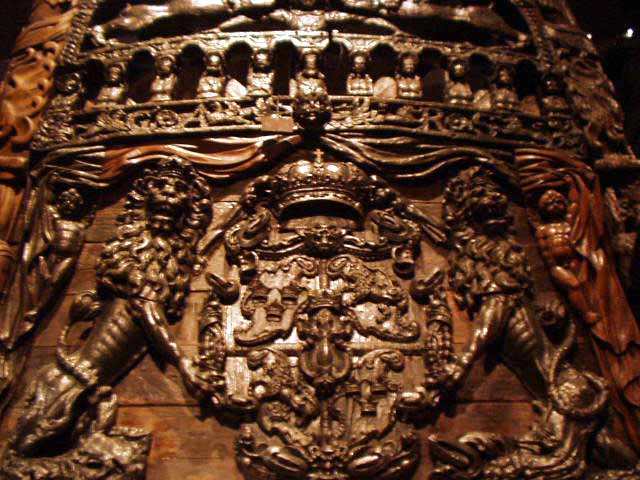 The Stockholm waters were full of all manner of interesting boats, work boats as well as pleasure craft. It's a spot that would fascinate any boater.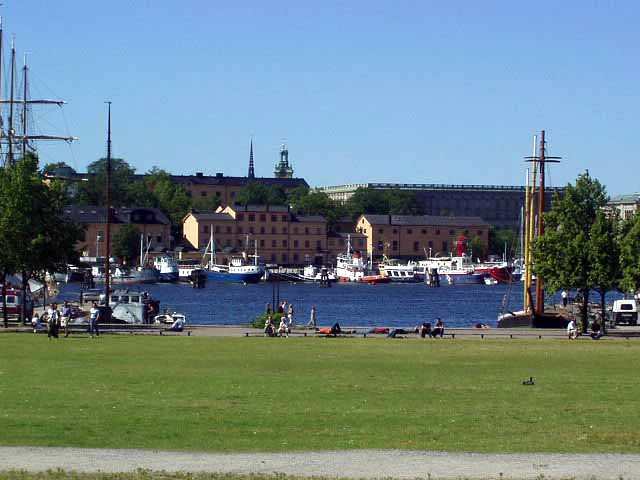 ------------ Helsinki, Finland ------------
The ship provided a shuttle bus to downtown from the pier, which we took. Our driver looped around the waterfront to give us our bearings and then dropped us at a transfer station a few blocks into town. We walked through a city park, but on the sunny side of the street since it was quite cold. At 52 degrees North, it's still quite chilly at 9 AM, even in August. Here we arrived at the market and things were well underway. Although the market is on the waterfront, we saw mostly vegetables and souvenirs for sale, not many fish until later in the afternoon.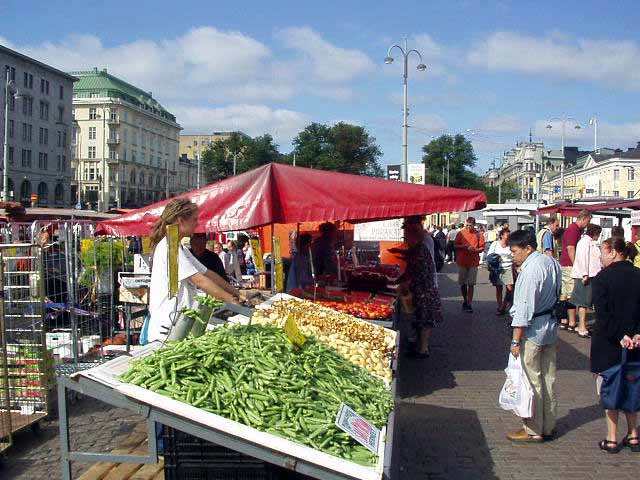 This is the Uspenski Orthodox Cathedral. It's situated on a hill overlooking the harbor and is quite magnificent.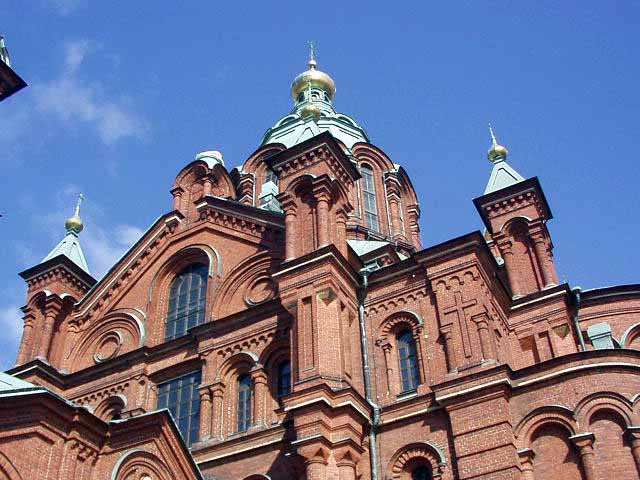 The Lutheran Cathedral, was designed by Carl Ludvig Engel. We went inside shortly before a service was to begin.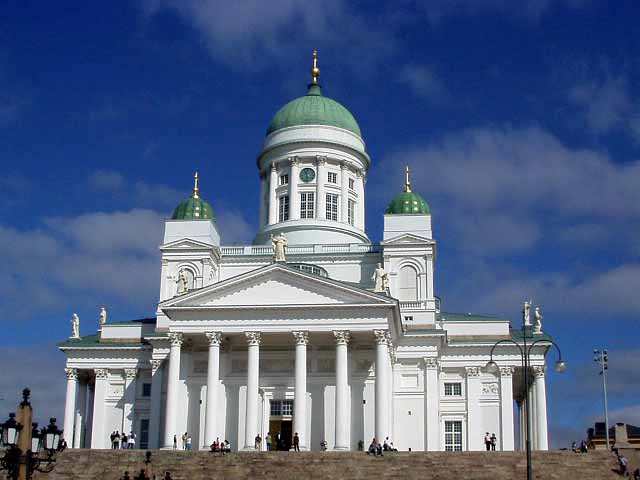 We took a 90 minute harbor tour on a small craft that just barely fit under several of the bridges like the one in this picture.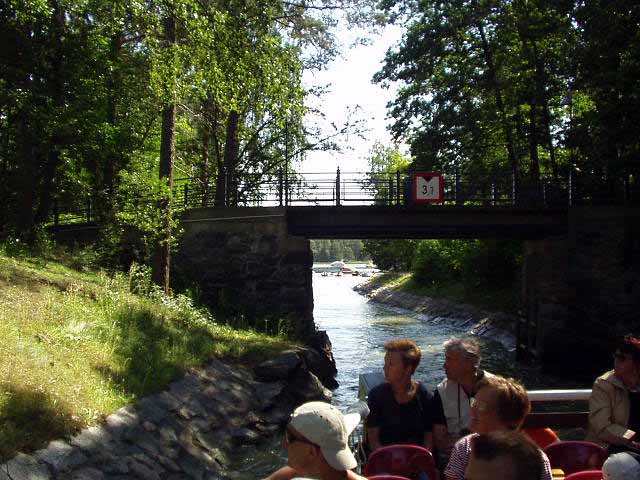 The sun was well up for our return walk back to the bus. The park is quite nice and popular with the residents.