<--Previous
Index
Next-->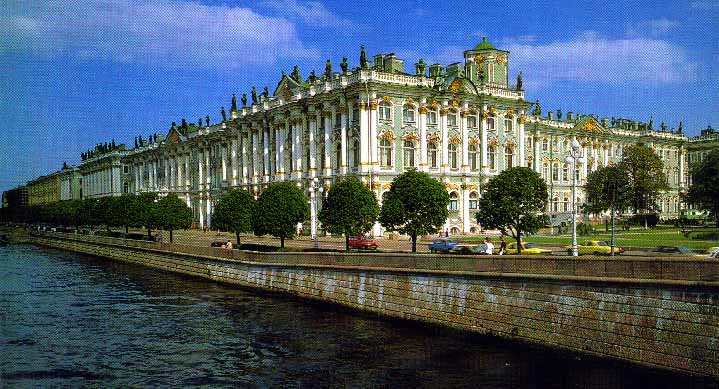 ------------ St. Petersburg, Russia ------------



The Hermitage Museum was the "must see" of this stop so it was the first of four tours that we took during the two days that our ship was there. There is so much to see inside the museum and so many visitors that taking a picture of one thing means missing something else. So, we just bought a book and skipped taking any pictures here.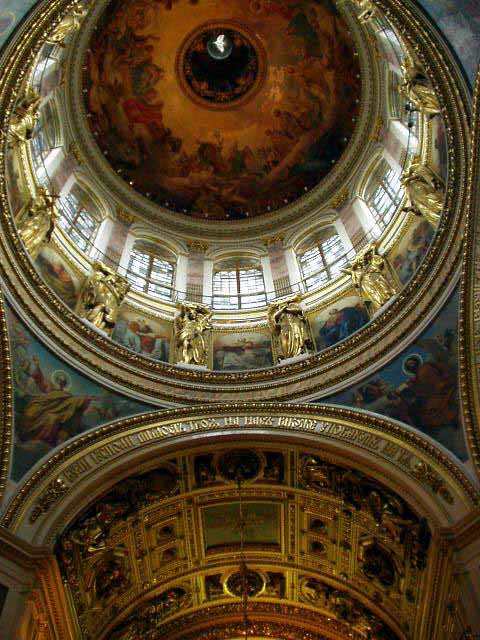 This is inside the dome of the Cathedral of St. Isaac of Dalmalia. It is 331 feet high and coated with over 200 pounds of pure gold on the outside. We thought the inside was more spectacular than the outside.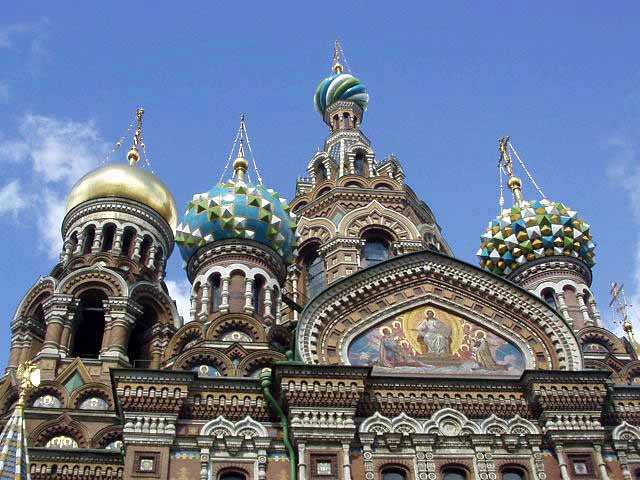 This is the Church of Our Savior on Spilled Blood, constructed in 1907 with its 9 onion domes of gold and ceramics. It is built over the spot where Alexander II was assassinated, hence its unusual name.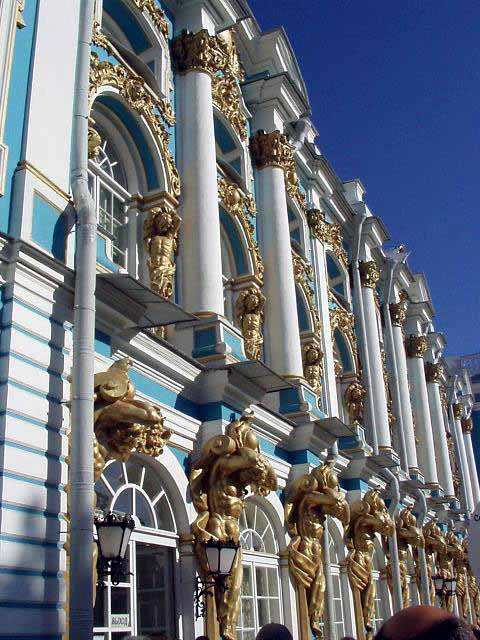 Our second day started with Catherine's Place. It is situated on 1,482 acres of landscaped gardens and parklands 17 miles South of St. Petersburg. There are formal English gardens to South with French gardens to the East. The building is nearly 1000 feet long.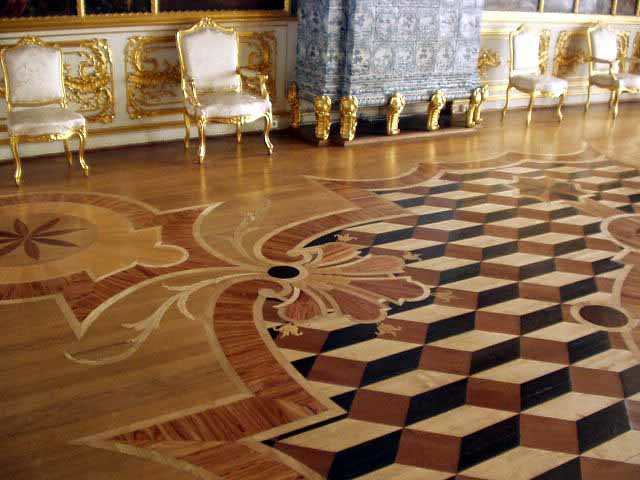 One of the many floor mosaics inside Catherine's Place. The entire palace has been rennovated after being nearly destroyed during WWII and is now open as a museum.




Our afternoon tour took us 22 miles West of St. Petersburg to the fountains at Peterhof Palace. This is a view looking toward the palace. The fountains are fed by natural streams. The palace was built in 1723 for Peter The Great. There are 300 acres of parks and 173 fountains.




The gold used in "The Samson Fountain" is quite generous. This is where Sampson is holding the jaws of the lion open while water sprays upward from his open mouth.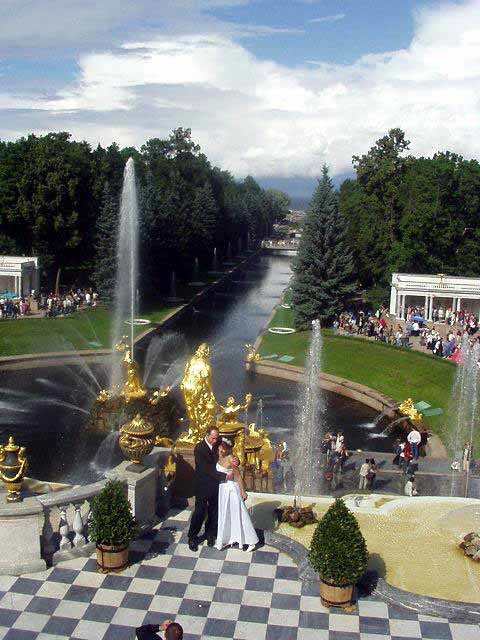 Looking down on The Samson Fountain with a wedding couple posing for their picture.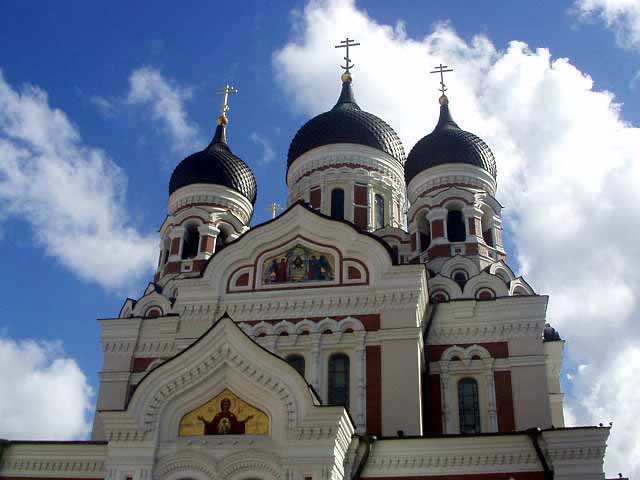 ------------ Tallinn, Estonia ------------


The Russian Orthodox Church of St. Alexander Nevski, near the Palace Square in Upper Old Town was built in the style of Moscow churches of the 17th century. The interior contains a number of interesting icons and mosaics. Old Town was founded in 1154.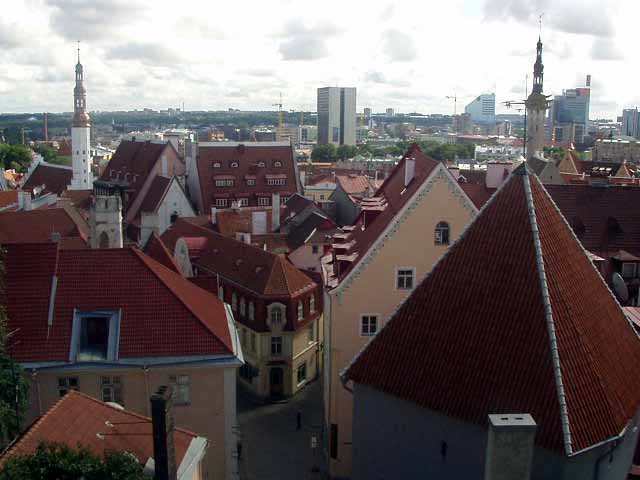 Looking down from Upper Old Town. This is separated from Lower Old Town by a thick wall, some of which remains today. Annamarie was able to buy a nice plate here.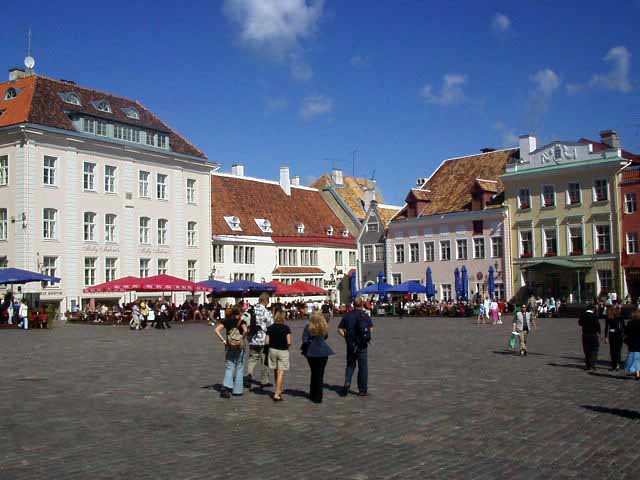 This is a plaza in Lower Old Town. The streets were pretty narrow, so it's mostly foot traffic.