This was one of many bridges we went under on our harbor tour. The boats are made to just barely fit under some of them.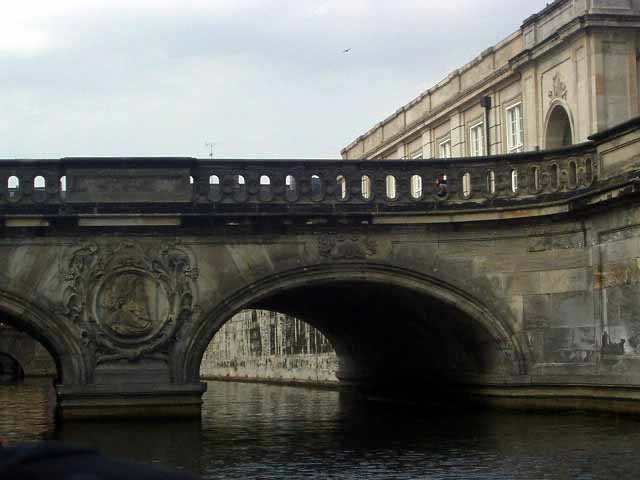 Al took this picture from the bus. The many bicycles are a way of life here. Mostly they are left unlocked and are much more in use than cars here. We learned that the government tax on a new car is 180% of the purchase price. Taxis are charged at 25% but can't be sold as non-taxis for three years.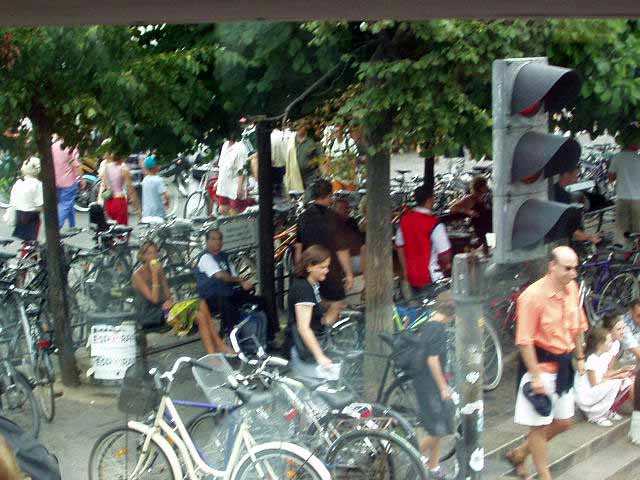 Tivoli Gardens. This concession looks like a version of bumper cars, only with boats. This amusement park was the inspiration for Disney Land in the US. It's been in operation for 160 years and shows no signs of slowing down.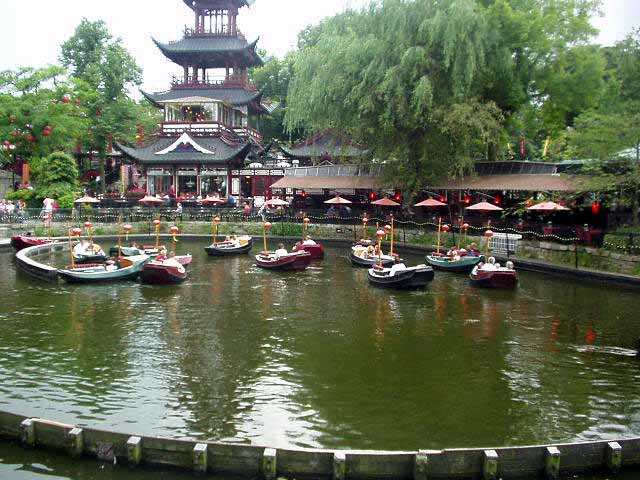 One of several playhouses at Tivoli Gardens with a performance in progress.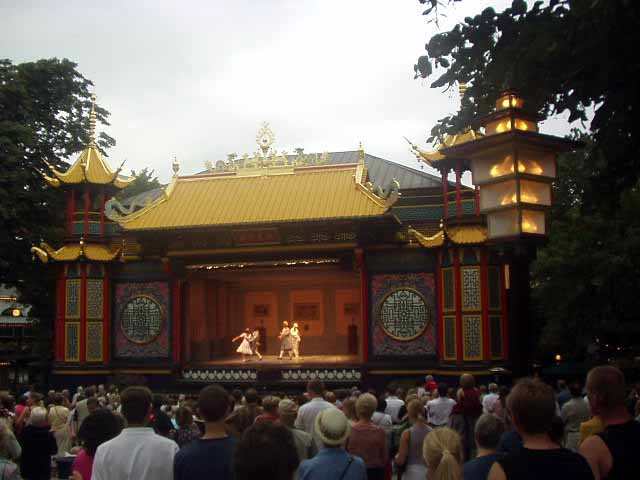 A must see in Copenhagen, the "Little Mermaid" at Langelinie. The light was very poor but that didn't slow down the crowd. This must be the most photographed of anything in Denmark.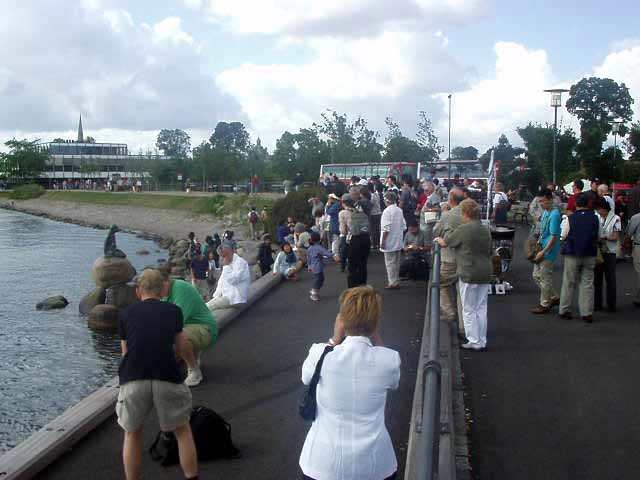 From here we sailed back to Dover, a bus to Heathrow Airport, and our flight back to Seattle. Crossing the North Sea, our ship experienced 55 knot winds and 18 foot seas during the night, but Annamarie never woke up and we arrived in Dover right on schedule. That's certainly one advantage of a large ship.
So once again, we had a wonderful cruise. Getting to meet and know our dinner companions was also part of the fun of the trip.