Wind often cancels the ferry to Stewart Island so our tour company booked us on this ten seater plane. Our trusty pilot got us here safely.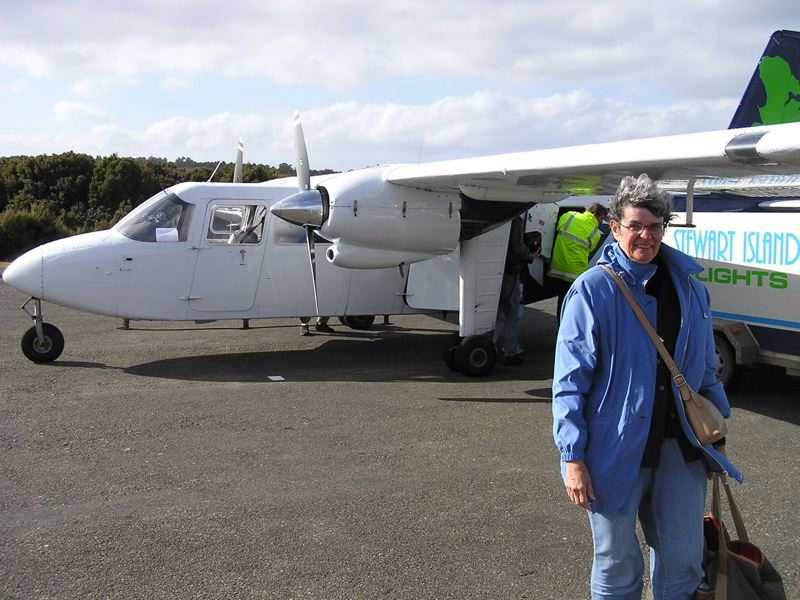 Stewart Island's main harbor at Halfmoon Bay.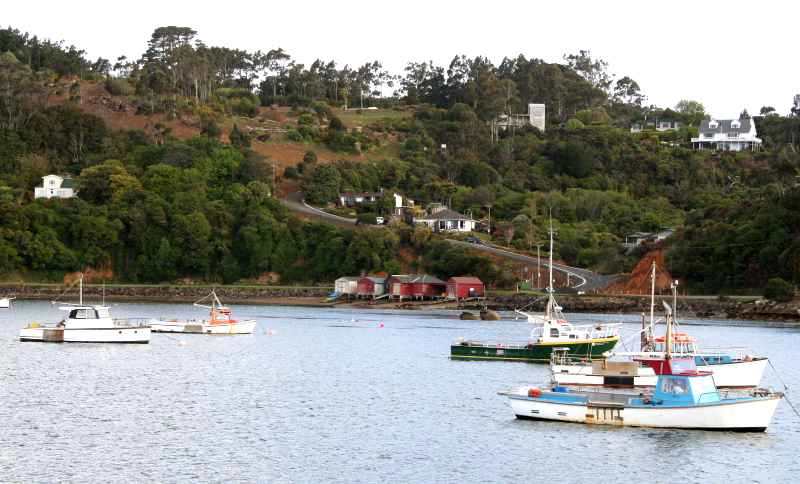 South Sea Hotel oozes with local charm.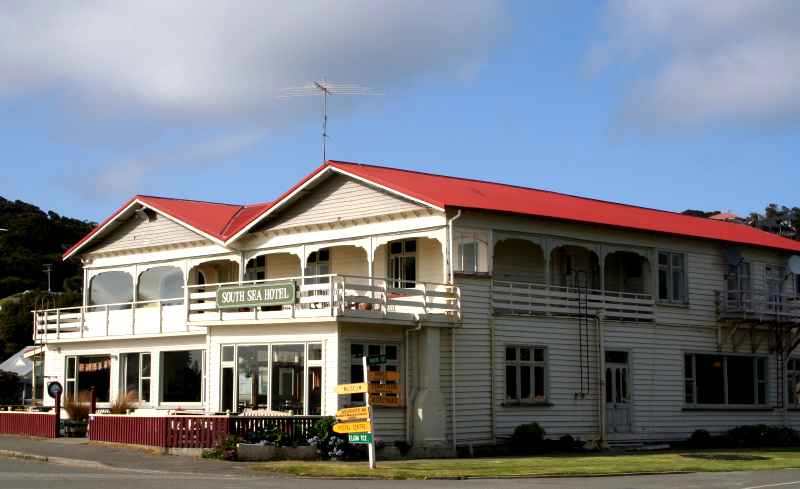 Our group photo, taken courtesey of Mary Lou.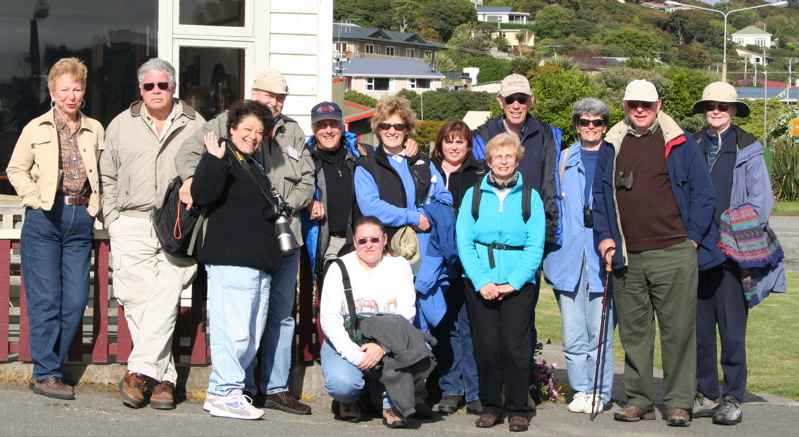 According to Maori legend, New Zealand's South Island was originally a canoe and Stewart Island was the anchor that held it when the great fish were caught that became the North Island. A commissioned artist made this chain to tell the story.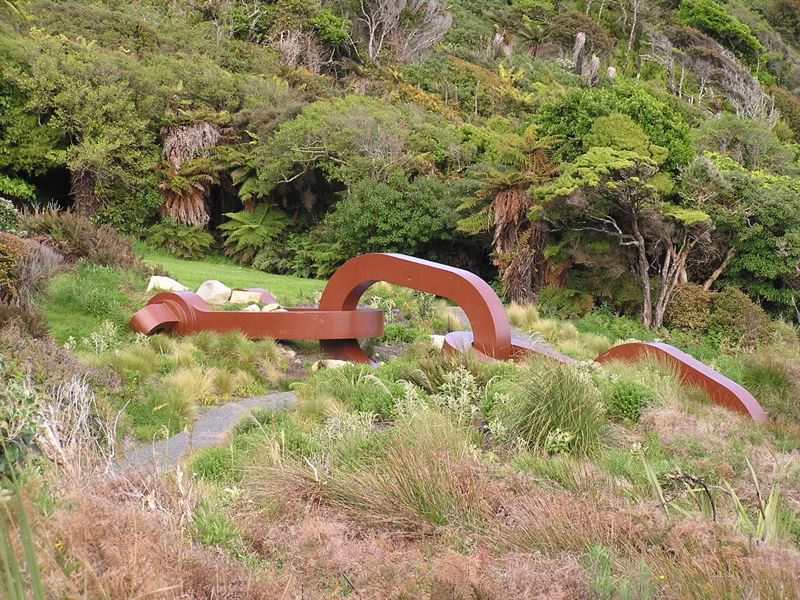 One of several plaques at the sculpture.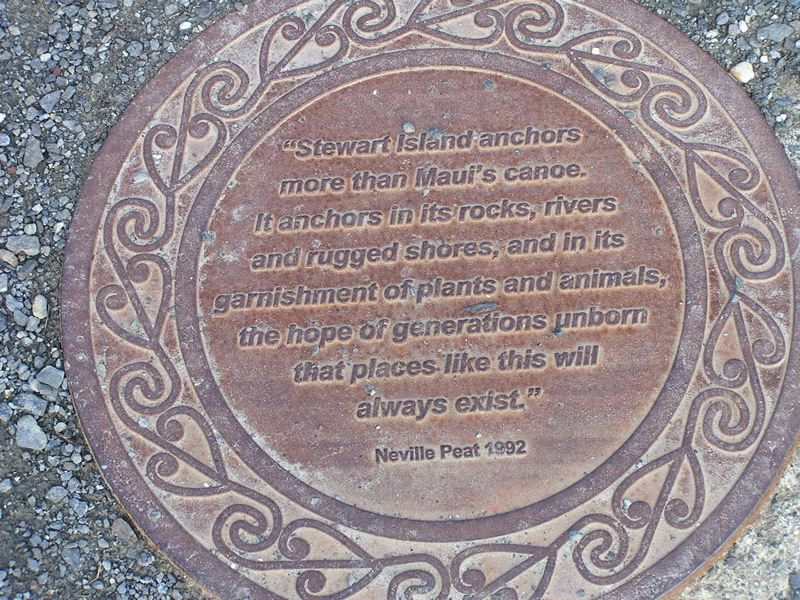 A small water taxi took us to nearby pristine Ulva Island. Annamarie thinks this was one of the main highlights of the trip. Ulva Goodwillie, a Maori and local island expert is knowledgeable and enthusiastic. She weaves Maori history and legends into her presentations. We felt honored to have her share her unique perspective with us. For more about the sanctuary and Ulva, go to
www.ulva.co.nz