Dunedin, our last stop on tour was our departure point from the South Island. The train station had been restored and is in very good condition.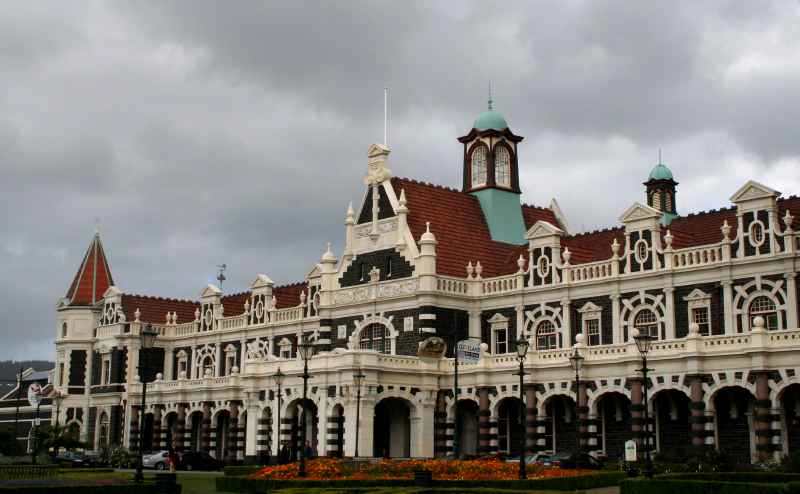 Emperor Penguins at Kelly Tarlton's in Auckland.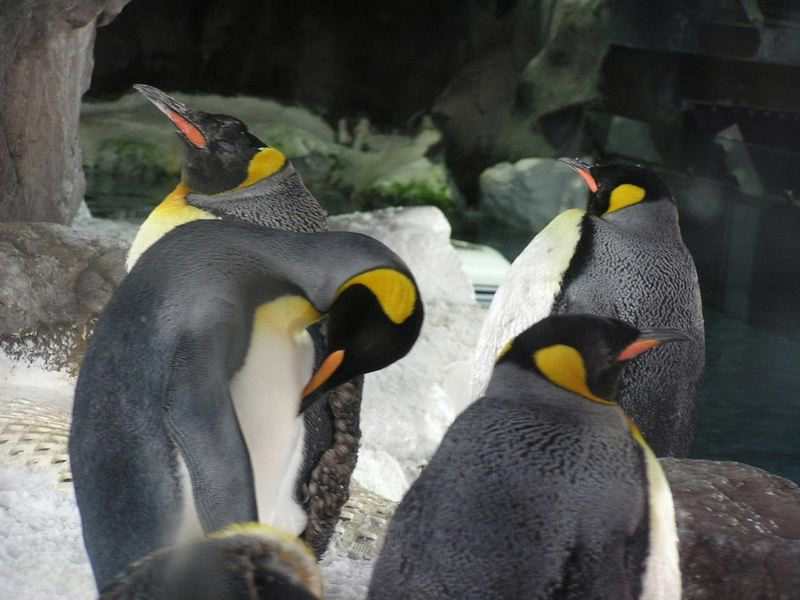 Bird of Paradise in Albert Park, Auckland.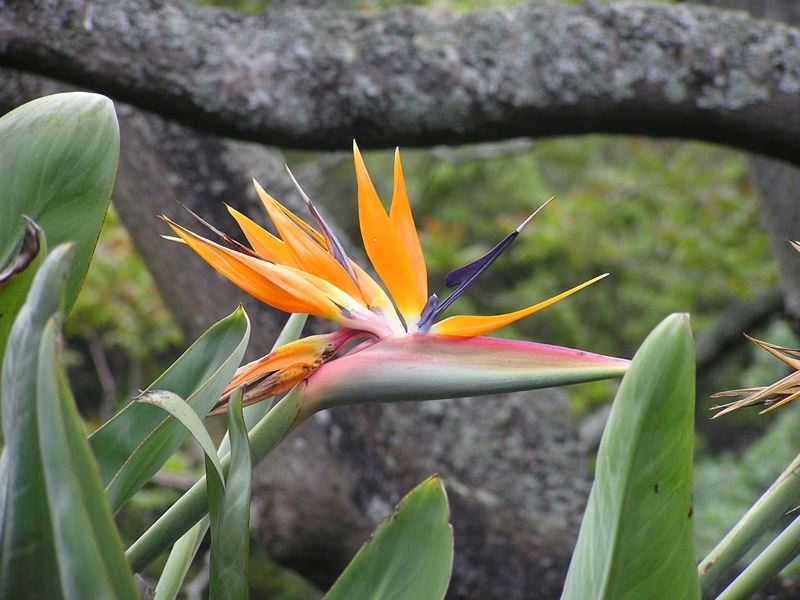 Annamarie on the morning of November 7th, her 60th birthday, in the living room of our suite at the Hyatt Hotel in Auckland.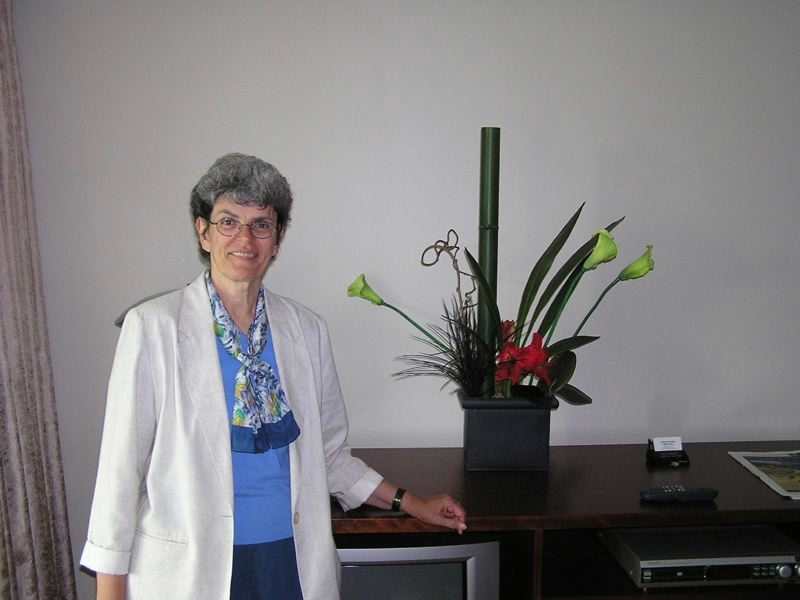 At Giverney Inn's guest cottage, on Waiheke Island .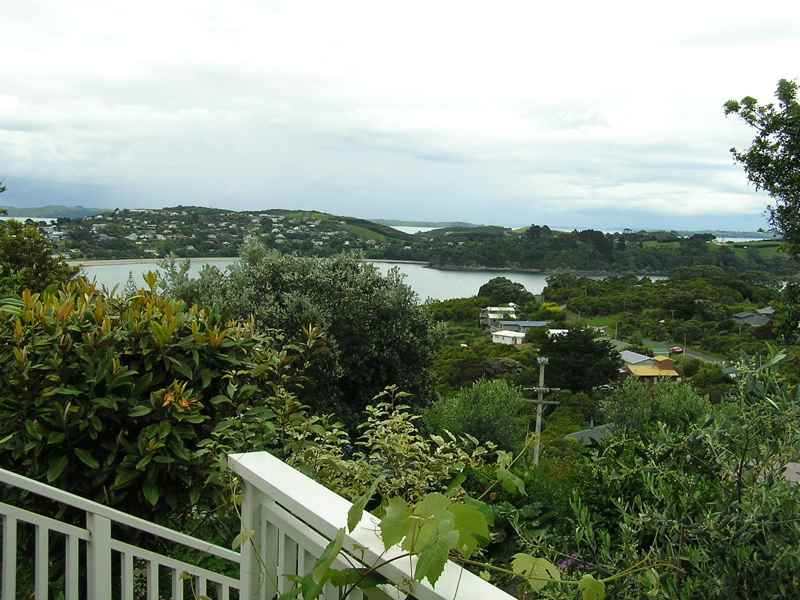 On the other side of the Island, one block away.
Along the path to town.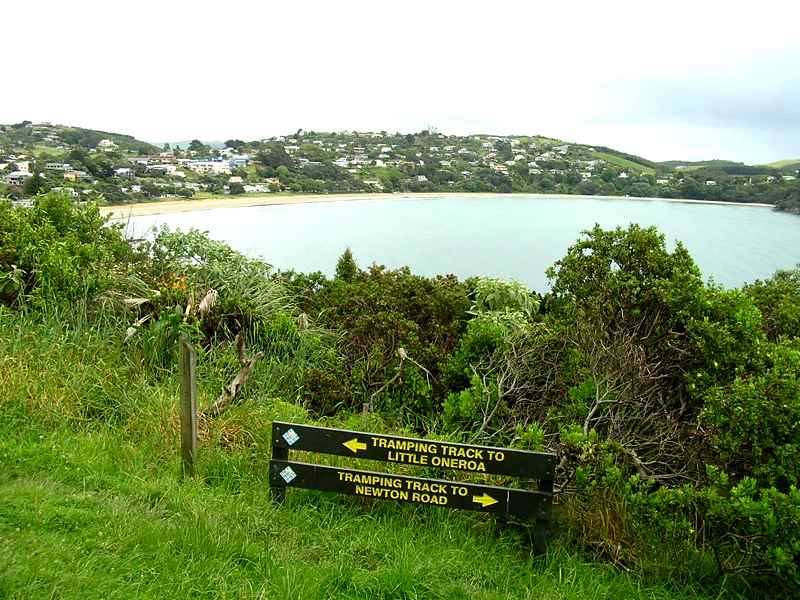 The town plaque.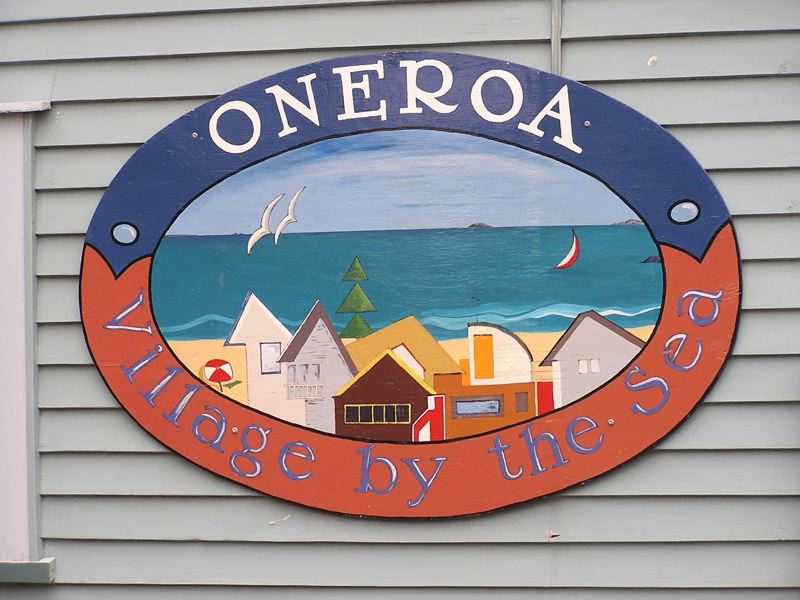 Flowers along a pathway.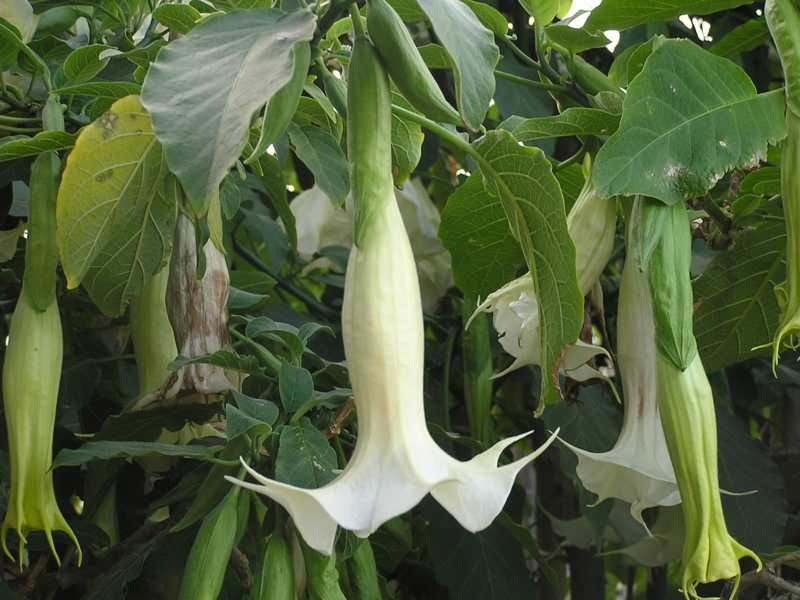 On our last afternoon in Auckland, before we left for the airport and our return flight to San Francisco we took the elevator to the main observation level of the Skytower. From this level you can stand on a 38mm glass floor and look 186 meters down !