The latest status is that I am retiring from the project and will be turning it over to a new owner shortly. My efforts will be focused on helping with preparation for the move. The photo below is looking forward over the aft stem.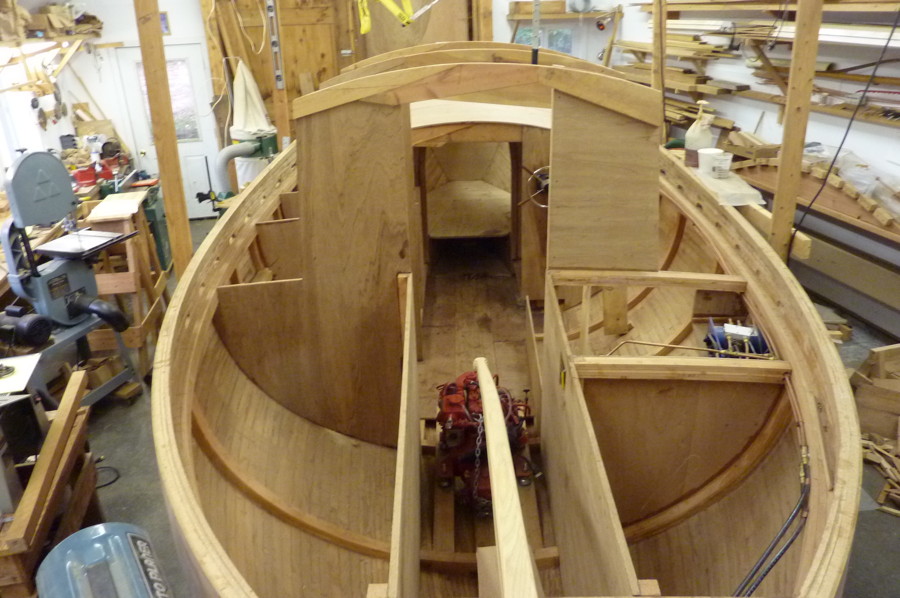 The forward cabin roof is complete. A 24" by 24" hatch will be centered in it, cabin sides extending from the pilothouse will wrap around. Temporary molds for the pilot house sides and roof are in place as is a temporary mold inside the forward cabin.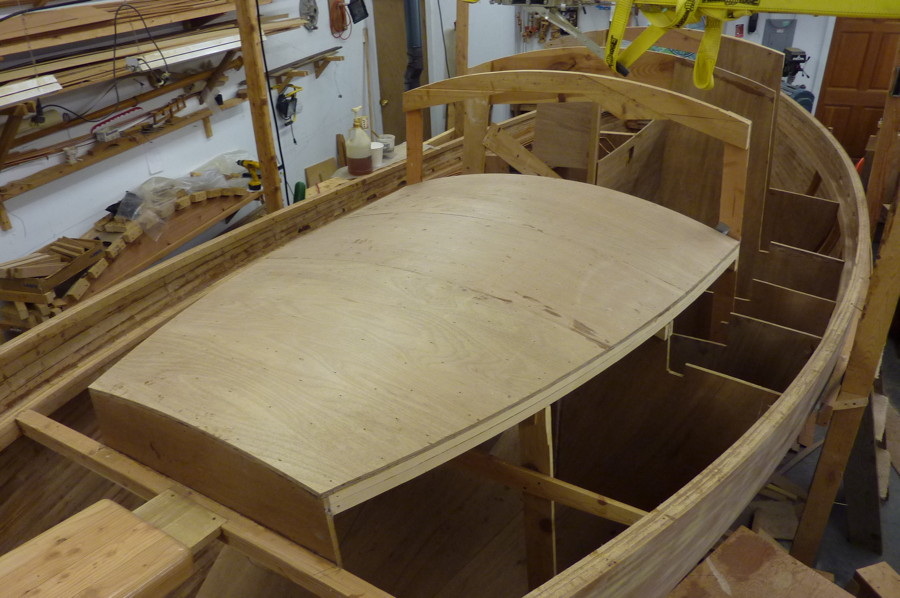 This is close up view of the forward stem at bulwark level. Stem laminations are 1/4" and the hull laminations of 2 layers 1/8" fir over one layer 5/8" meranti strips can be seen. A 2.5" x 1" cap rail and breasthook will go on top of this.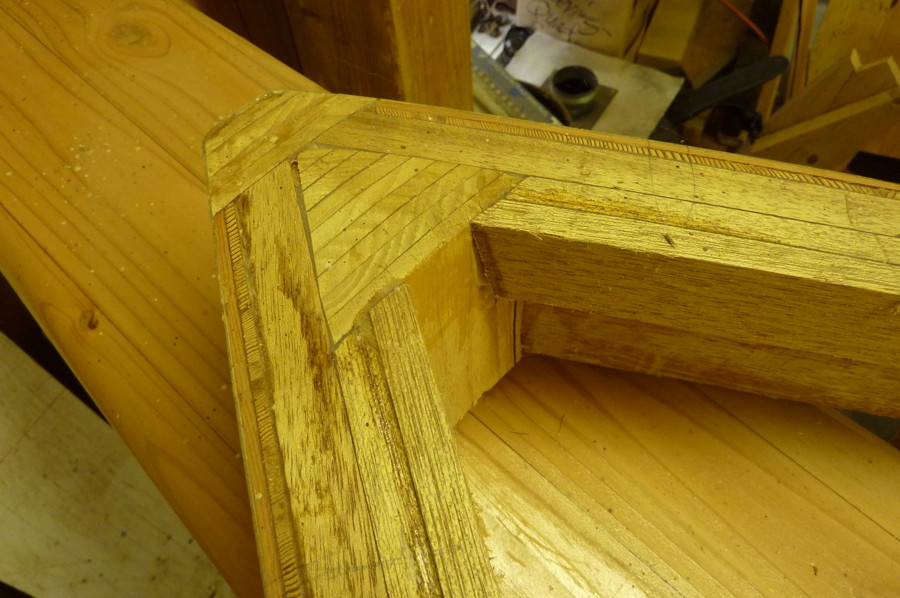 This is close up view of the aft stem at bulwark level. These stem laminations are 1/8" due to the tight curvature.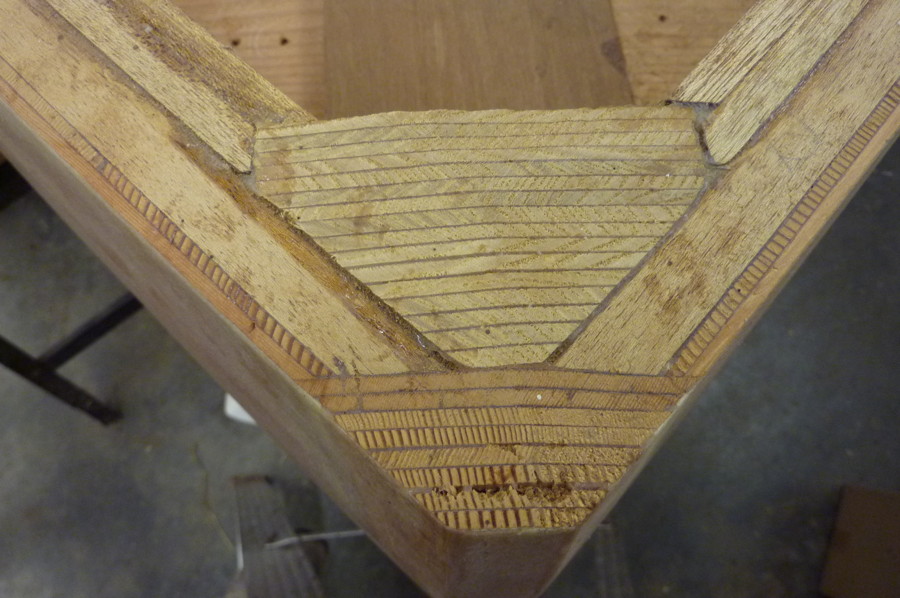 Included with the hull are:
- the hydraulic
steering system
, motor, helm pump and valving for autopilot control - 2750 lb. lead keel, deadwood, skeg, rudder, rudder post and tiller
more info
. - BS 1088 meranti plywood: 1/4" 7 sheets, 1/2" 3 sheets, 3/4" 2 sheets - Bronze rod and plate for keel bolts and mounting to the floors. The Engine is a Beta Marine BZ482, 13.4 hp 2 cylinder diesel. It was purchased new in Jan '05 from Sound Marine Diesel, LLC in CT and has never been run. Purchase included instrument panel, exhaust elbow and controls. This is the
BZ482
engine manual. The current version of this engine is the
Beta 14
. The Galley/Cabin stove is a Wallas 125 DP Galley Stove purchased from Scan Marine in Seattle in 2005. The current version of this stove is the
Nordic-Dt
For information or questions, please e-mail me at:
Al Gunther