Aug 15th - Ordered the plans and started the web page.
Aug 27th - Constructed 4x16 foot raised lofting board. Sanded and coated with white latex paint.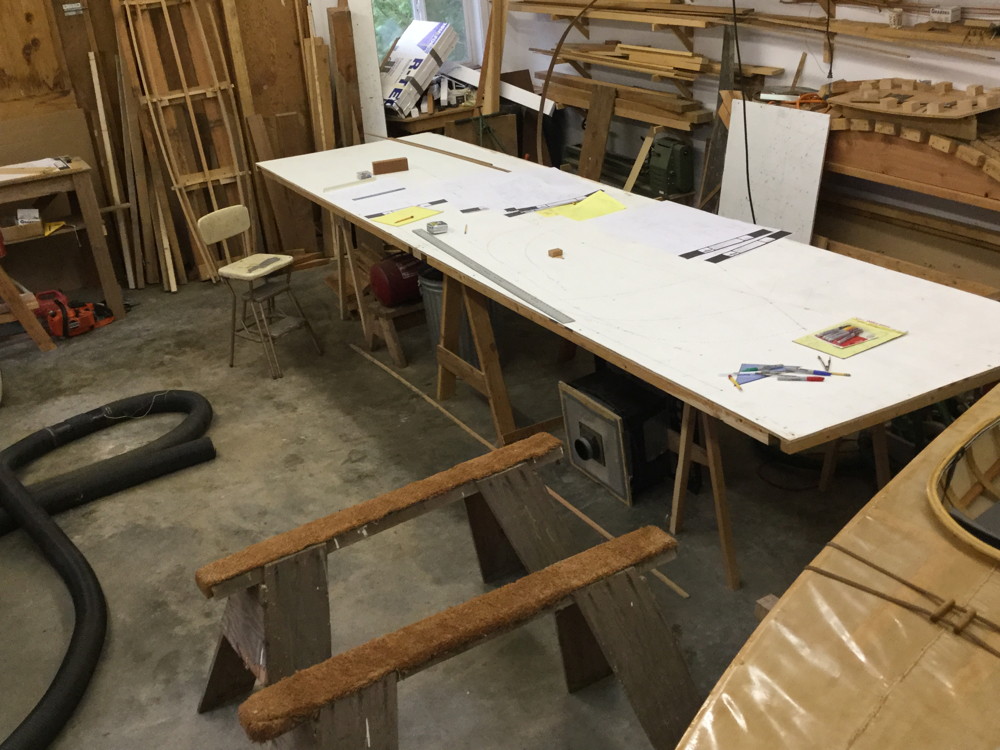 Sept 4th - Lofted the Garden lines and mold sections. For reasons explained in
Building Decisions,
I modified the lines to allow 12 percent deadrise through the mid section and decided to mount the molds on a raised platform, suspended by large
octagonal wheels
on each end.
Oct 11th - Decided on a 30" x 18" x 14 ft. box to mount the molds on. Roughed out mold plan on lofting board and calculated materials for molds, transom, ribs, ribbands, rudder, centerboard, box and wheels.
Oct 13th - Fabricated Garden's transom mold.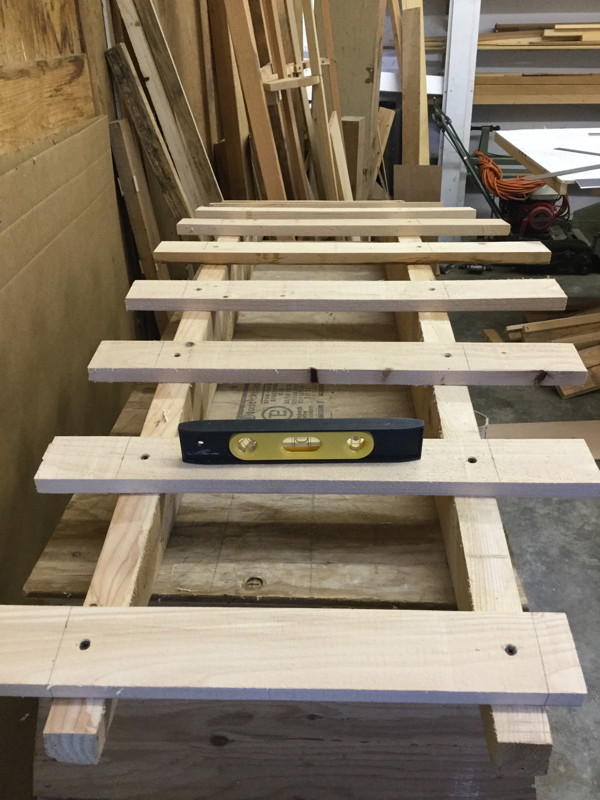 Oct 16-17th - Bought pine for the molds, plywood for the box and WR Cedar for the planking. Completed the five frame mold pairs. Lofted octagonal wheels.