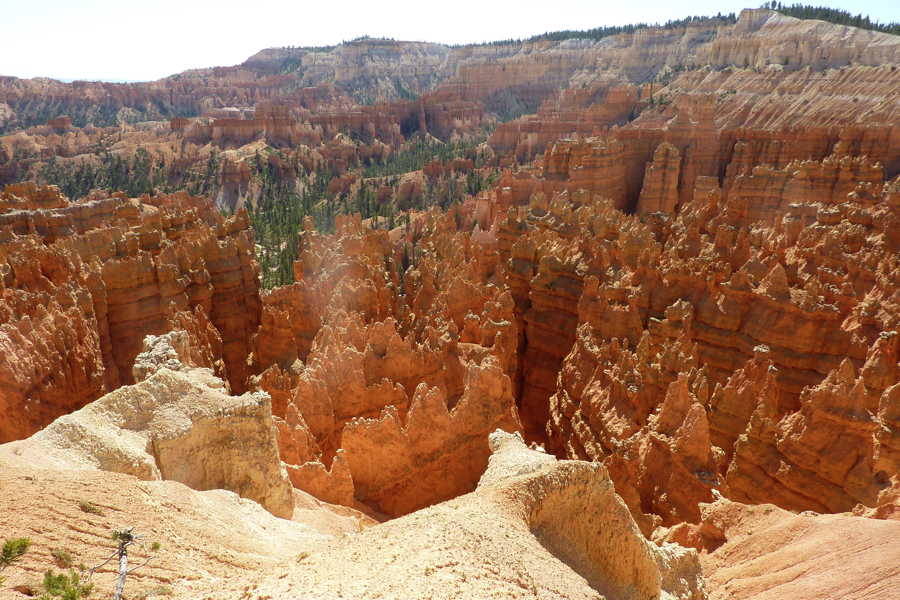 We started down the Navajo Loop Trail at Sunset Point, where Annamarie waited part way down and Al continued on to the bottom. This section is named Wall Street.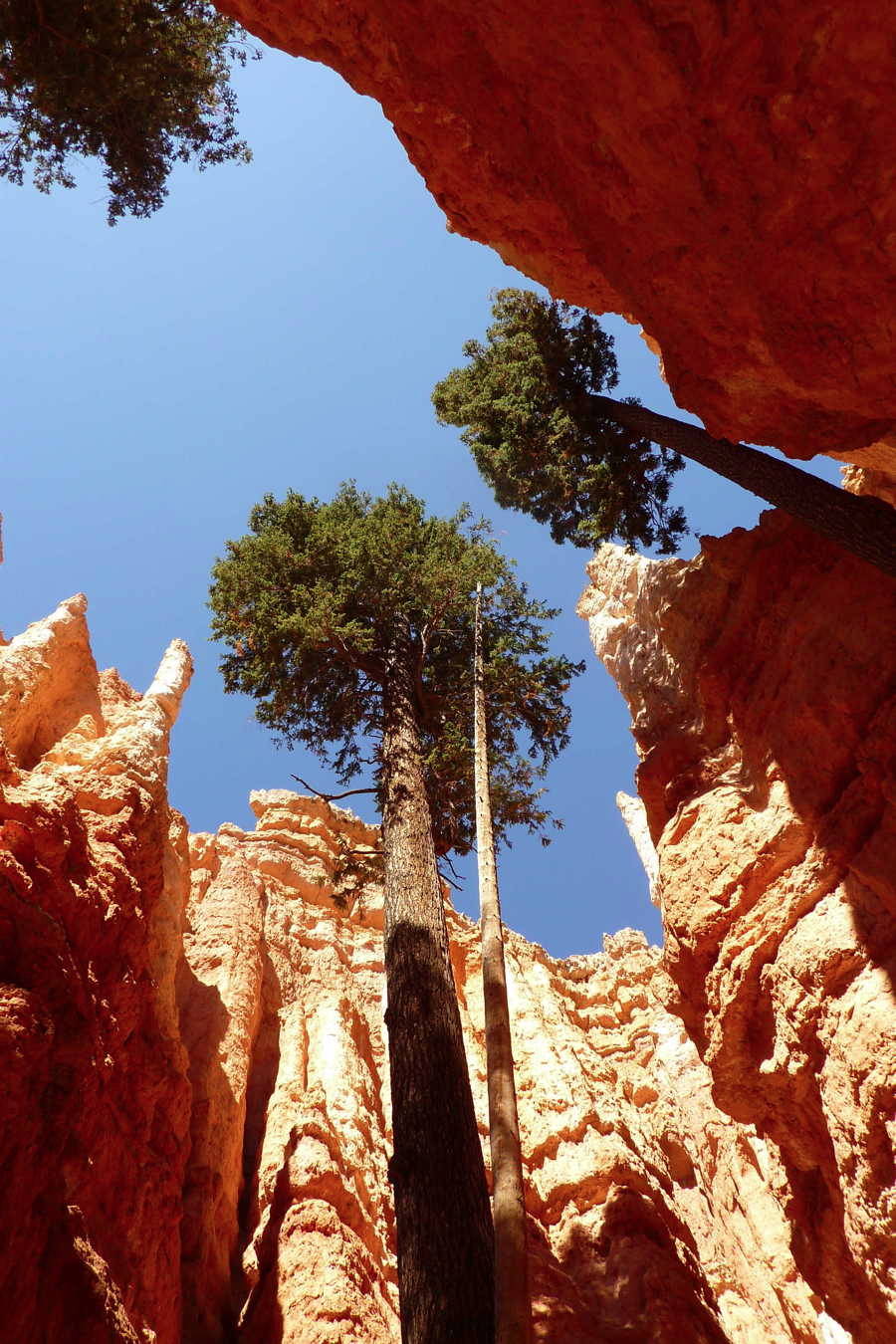 We walked this one mile loop at Rainbow Point and with just a 200 foot elevation gain we had some magnificent open vistas. The elevation at this section of the park is 9,000 feet.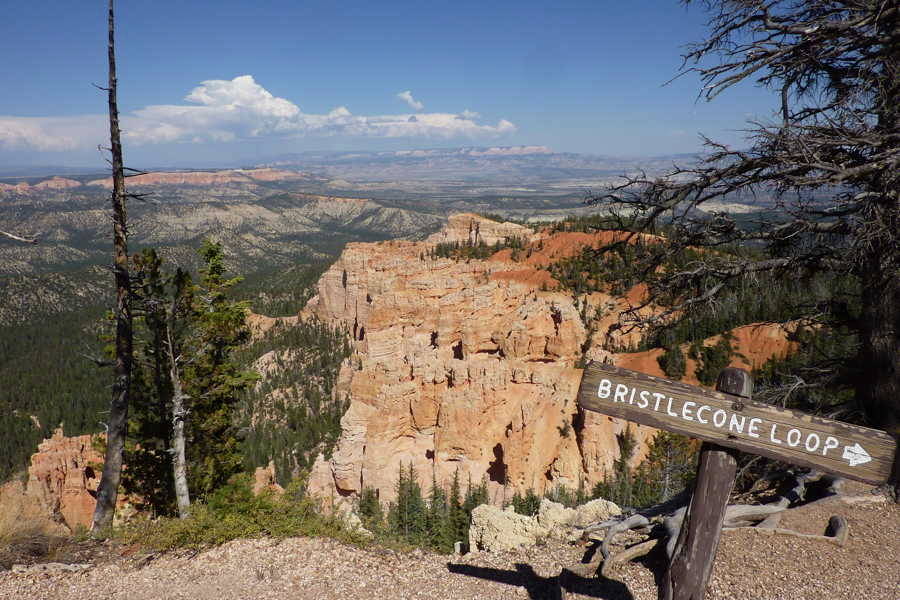 Views from the
Slot Canyon Inn
outside of Escalante, Utah. With a population of 900 people, it's the largest town for 70 miles. Joette Marie, made a delicious breakfast of homemade granola and yogurt, with a side of fresh fruit. An egg puff and date muffins completed the meal. They raise most of their own food. Dinner was here at the inn, a wood fire restaurant called The North Creek Grill, and it was served outdoors under the stars.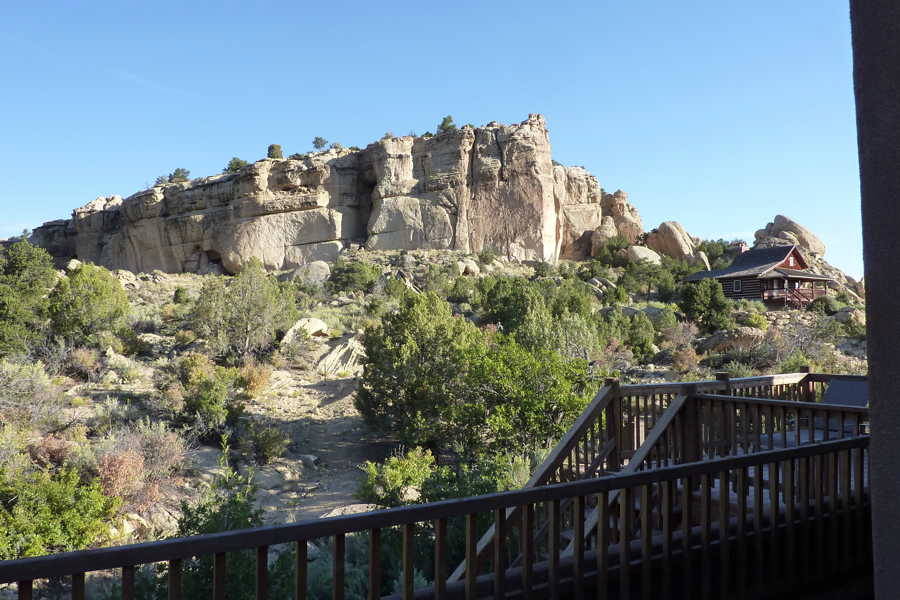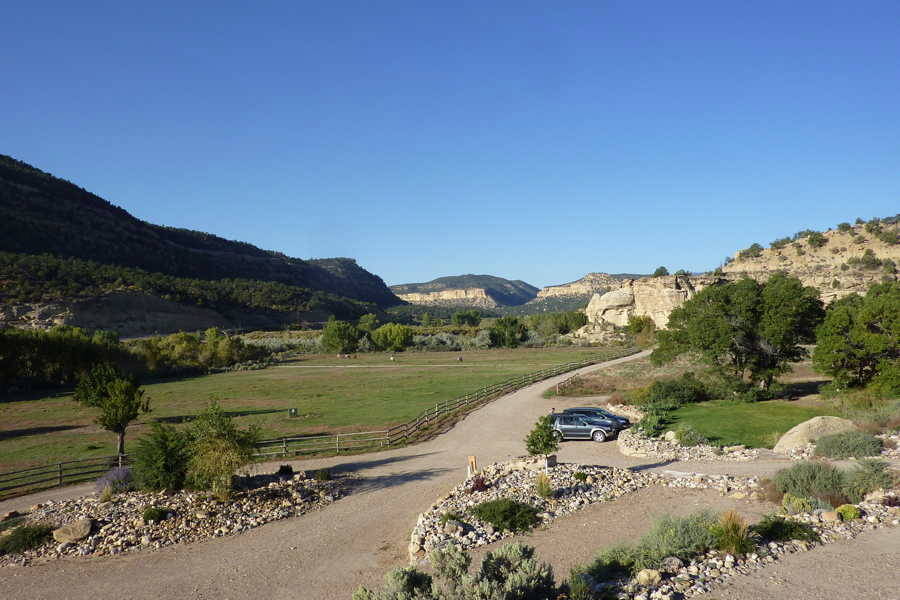 The Inn also had a very comfortable living room complete with an excellent selection of books and art work.
The aspens were showing color along Utah's Scenic ByWay Route 12.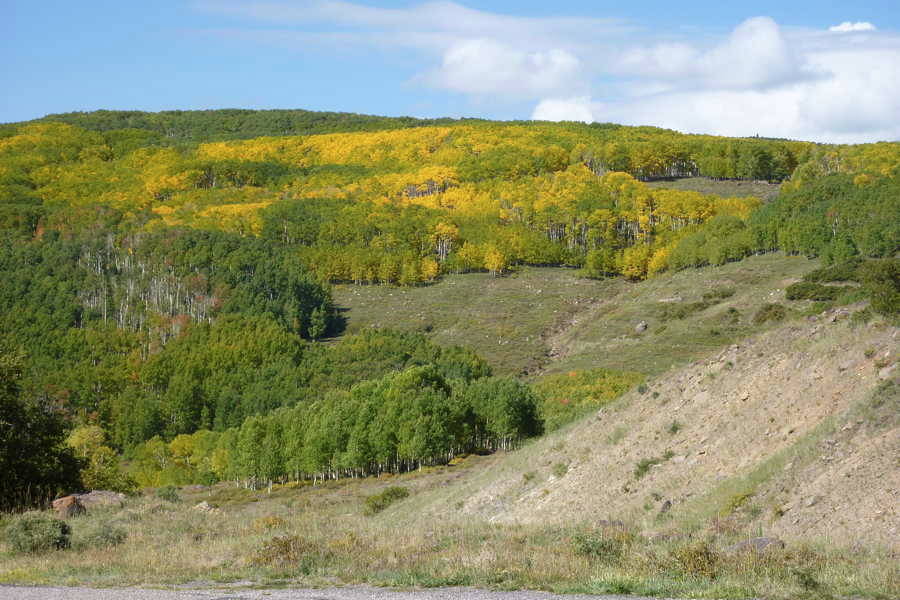 We stopped to visit the
Anasazi State Park Museum
in Boulder which containes an extensive collection of Ancestral Puebloan pottery and other ceramic objects. The property contains the preserved remains of an ancient village which were interesting to see and walk around.