Our friends and former neighbors Bob and Susanne invited us for lunch at their current mobile home site near Font's Point. After lunch they took us two miles up this wash in their 4WD truck for the spectacular views.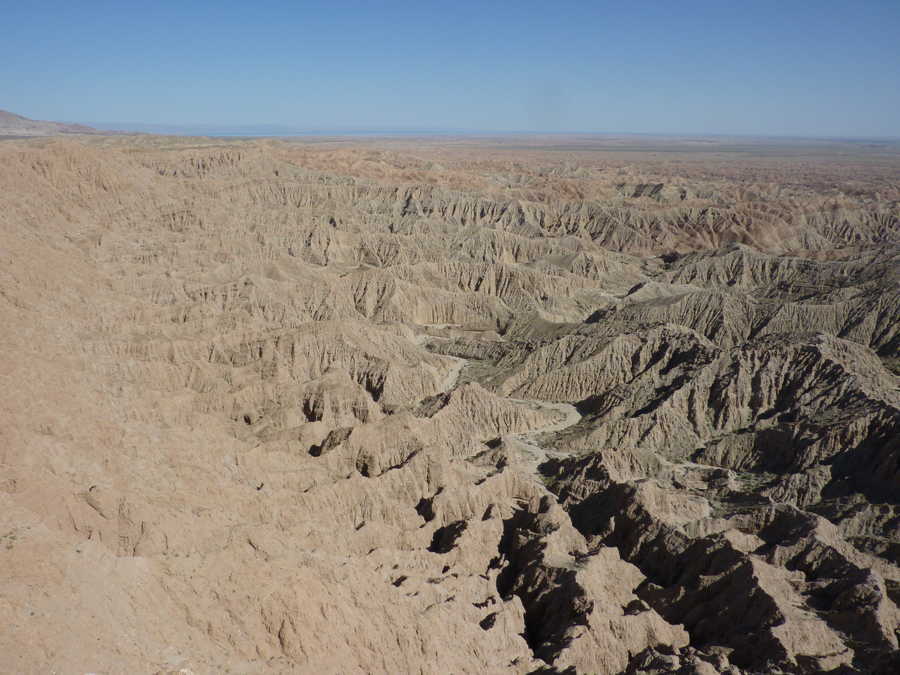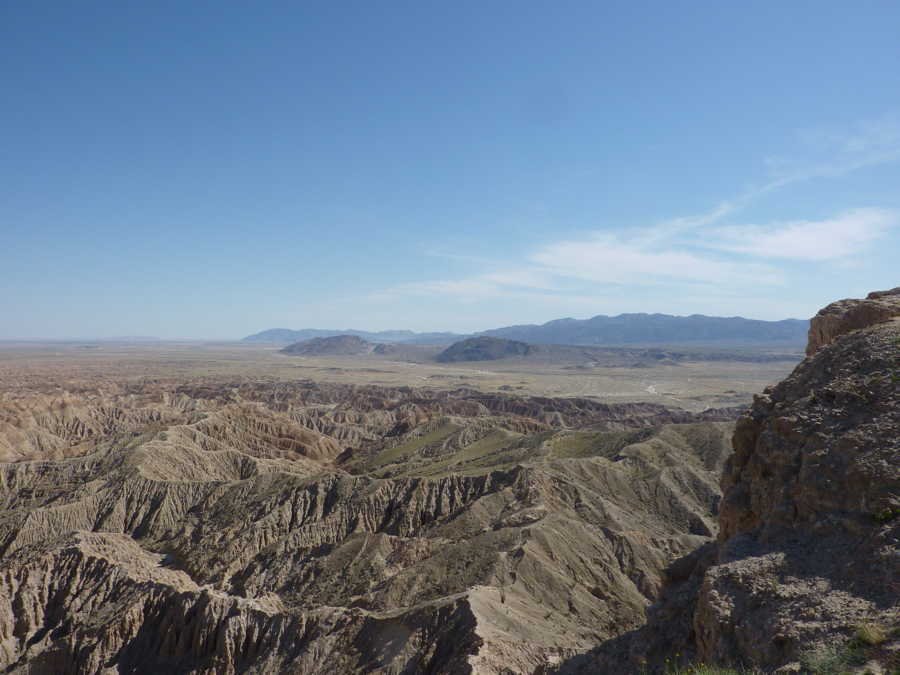 In the photos below you can see trails on some of the ridges that serve as hiking trails.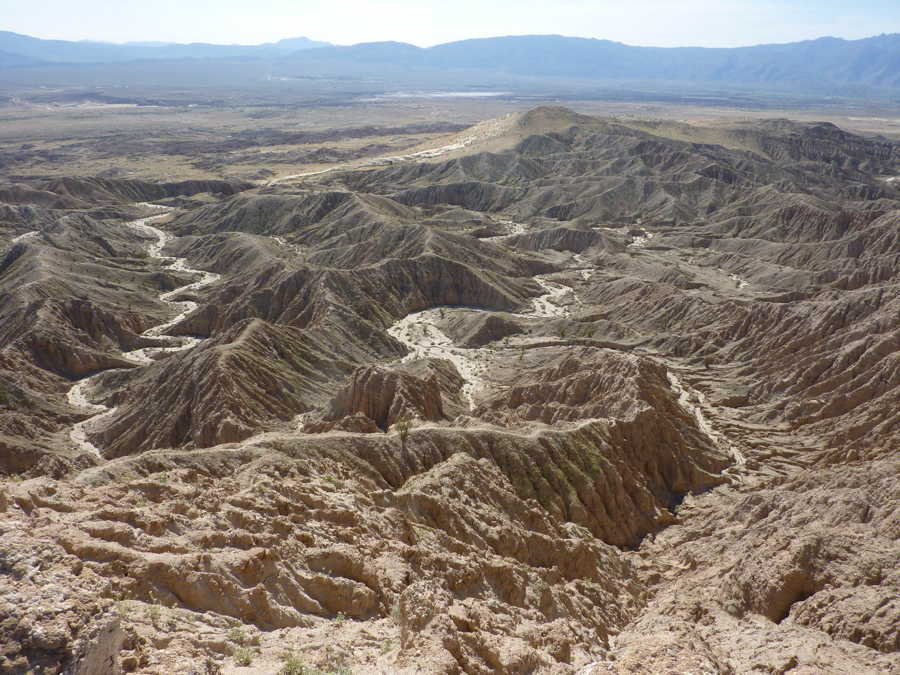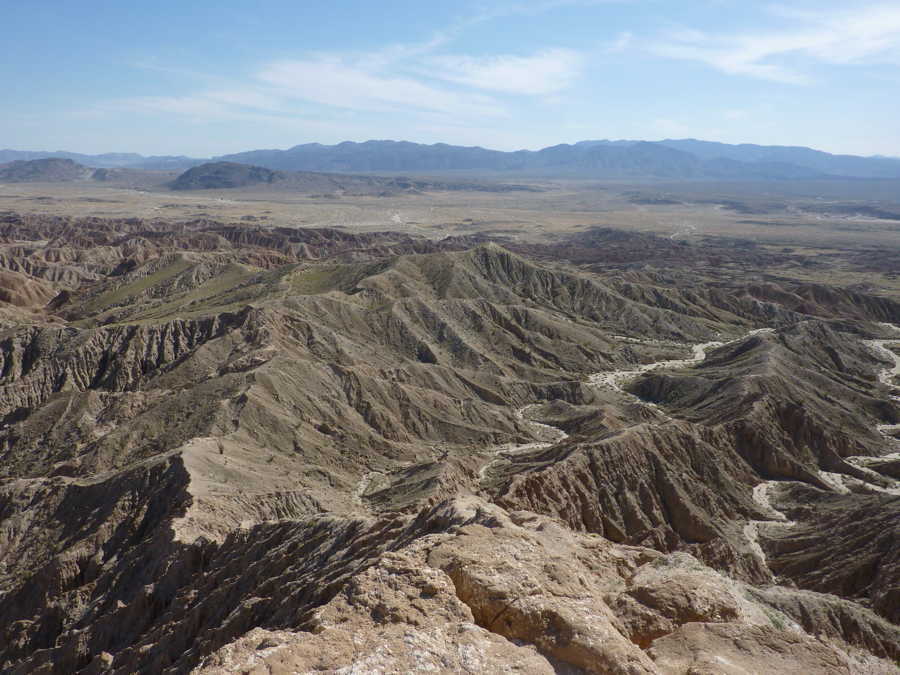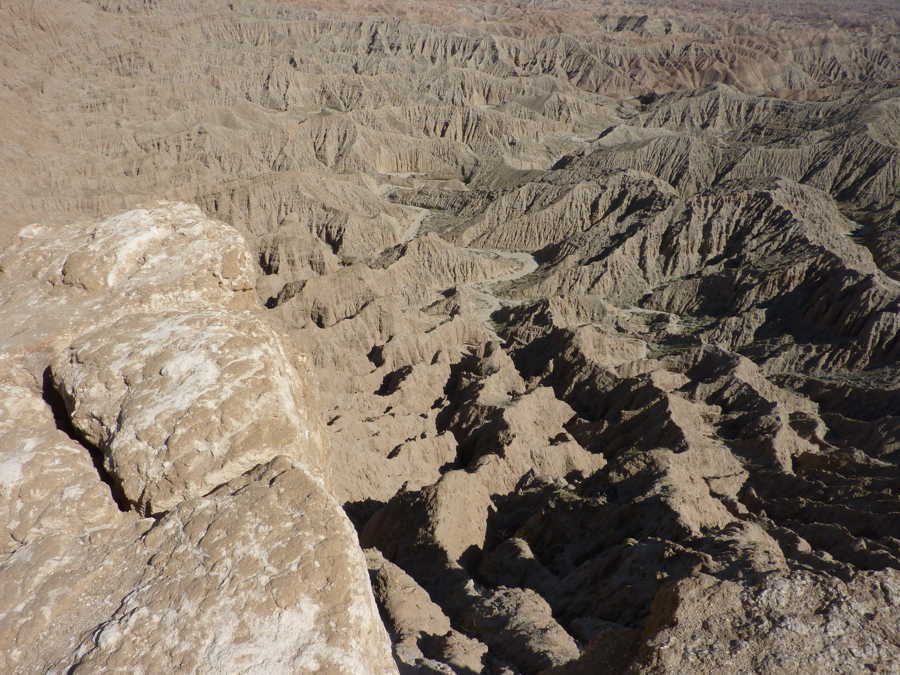 Annamarie, Susanne, and Bob enjoying the view. That's our road back down, just beyond Bob.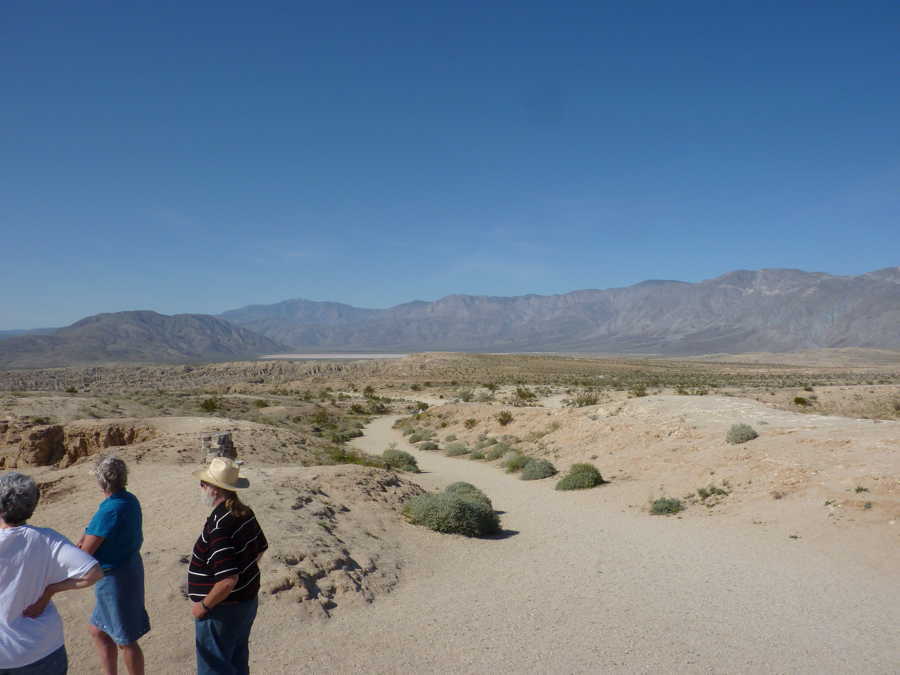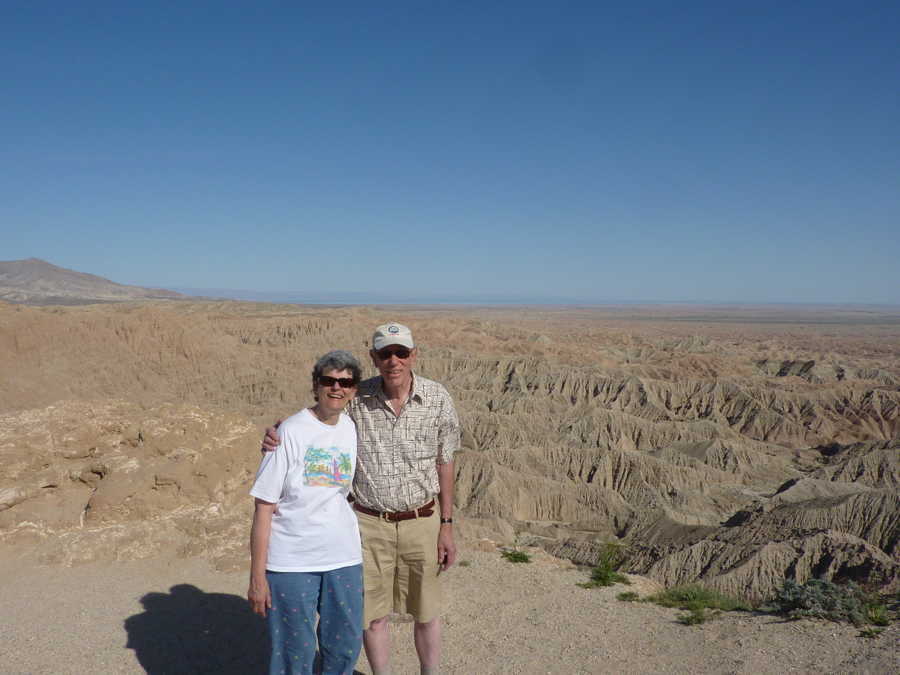 This is a windshield view driving back down the wash.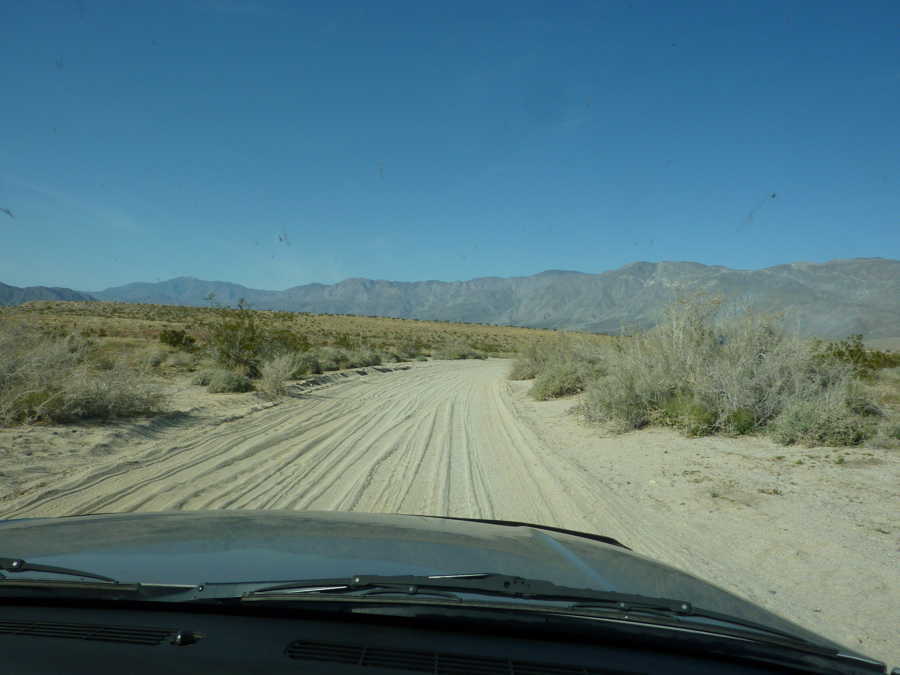 Good video of Font's Point
This steel sculptures stands about 16 feet tall and is one of 54 in the Borrego Springs area. They were created by artist Ricardo Breceda, commissioned by Dennis Avery, land owner of Galleta Meadows Estate, just to share with the public. There is easy access so anyone can drive up close for a better view.