Paparoa National Park and Pancake Rocks.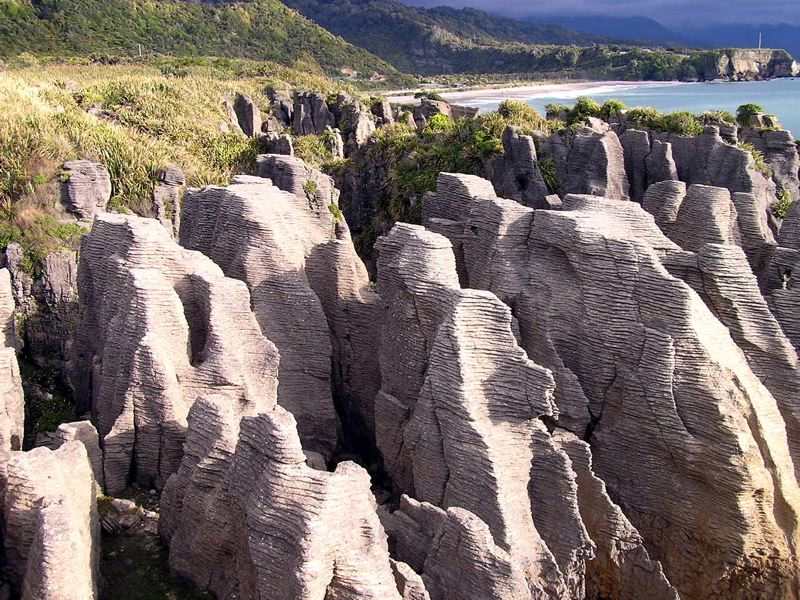 Alistair,our driver, assured us that the trains are very careful when sharing the one lane bridges with vehicle traffic !
A White Heron near the nesting area in the White Heron Sanctuary in Whataroa, South Westland.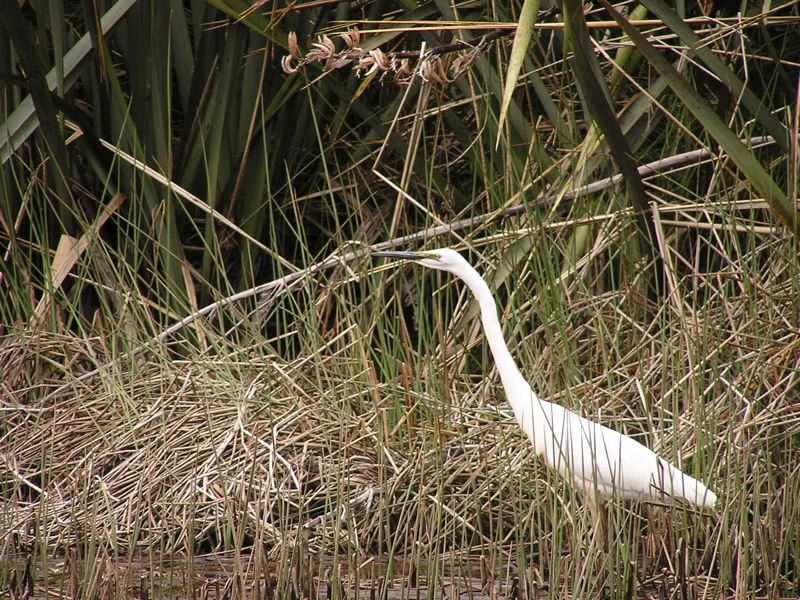 Another White Heron.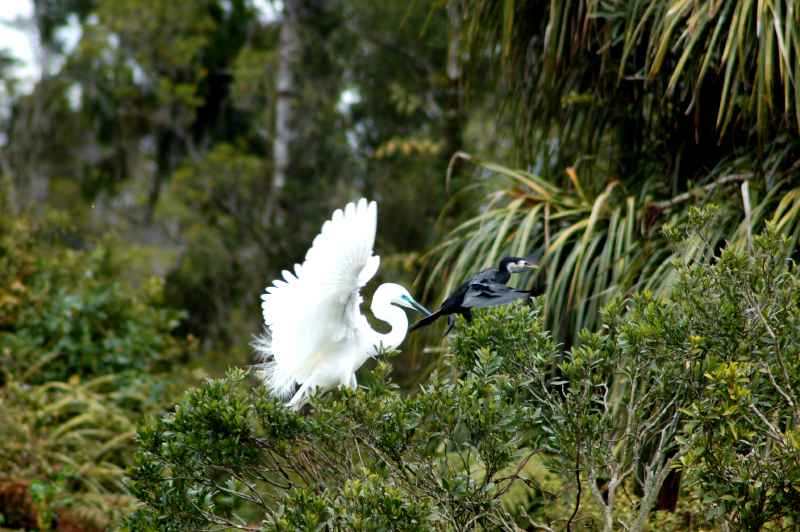 Mary Lou's favorite photo of the White Heron in flight.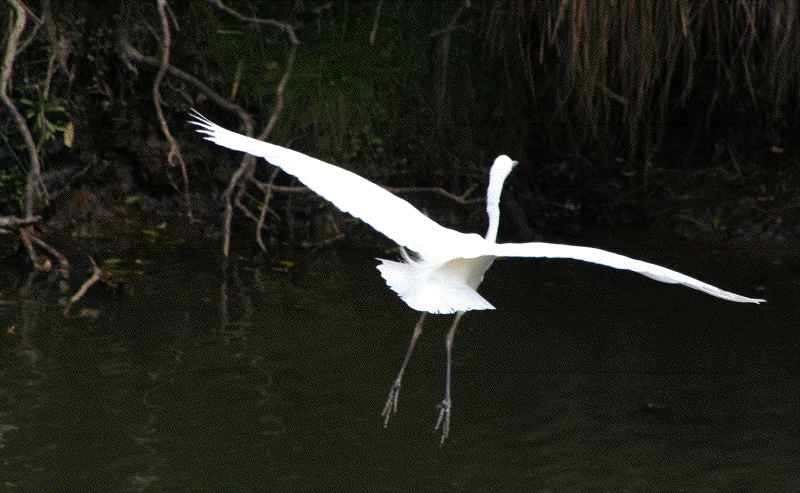 We aren't certain what these two are doing. They already have eggs in the nest. For more about the Sanctuary tour, see
www.whiteherontours.co.nz/home.html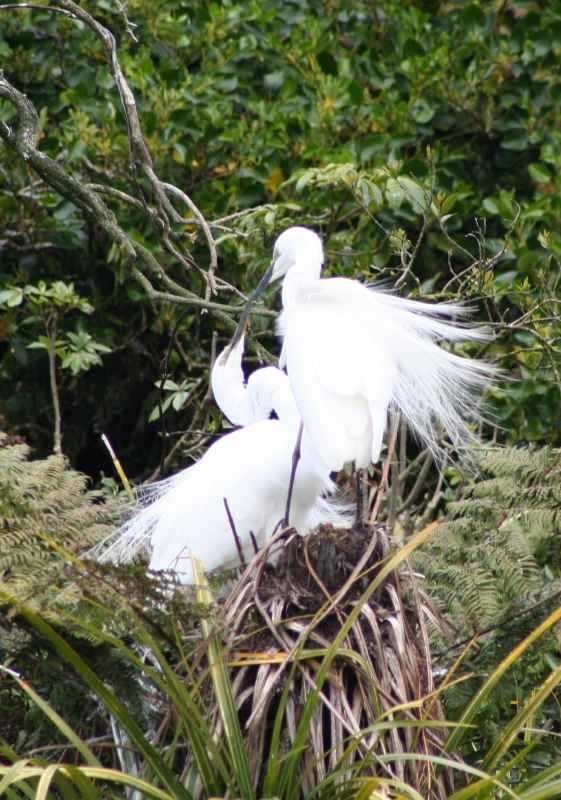 We stopped here at a sheep station for lunch and a discussion of the industry. Their beautiful home has views in all directions.
Given how far Fox Glacier has receded from the road, it was too long to walk in the time we had for this stop.