In Charleston we decided on a narrated mule drawn carriage ride. We had an excellent driver who was as skilled in handling the mules as he was in sharing his knowledge of the city.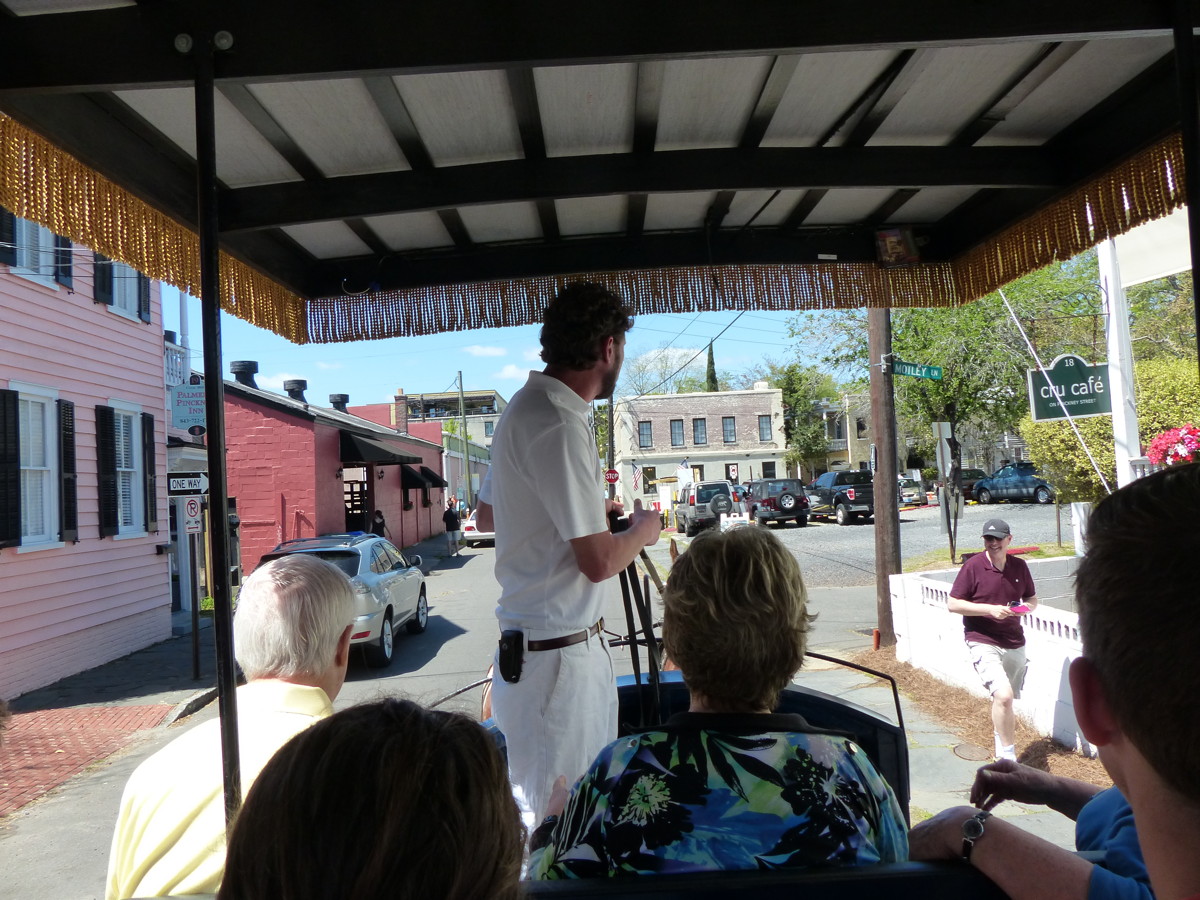 Al's photos taken during the ride. This home had a side garden visible from the street.
Plumbing had been added to the exterior. The round plates on the left side between the first and second floors were installed with bolts. This reduces earthquake damage.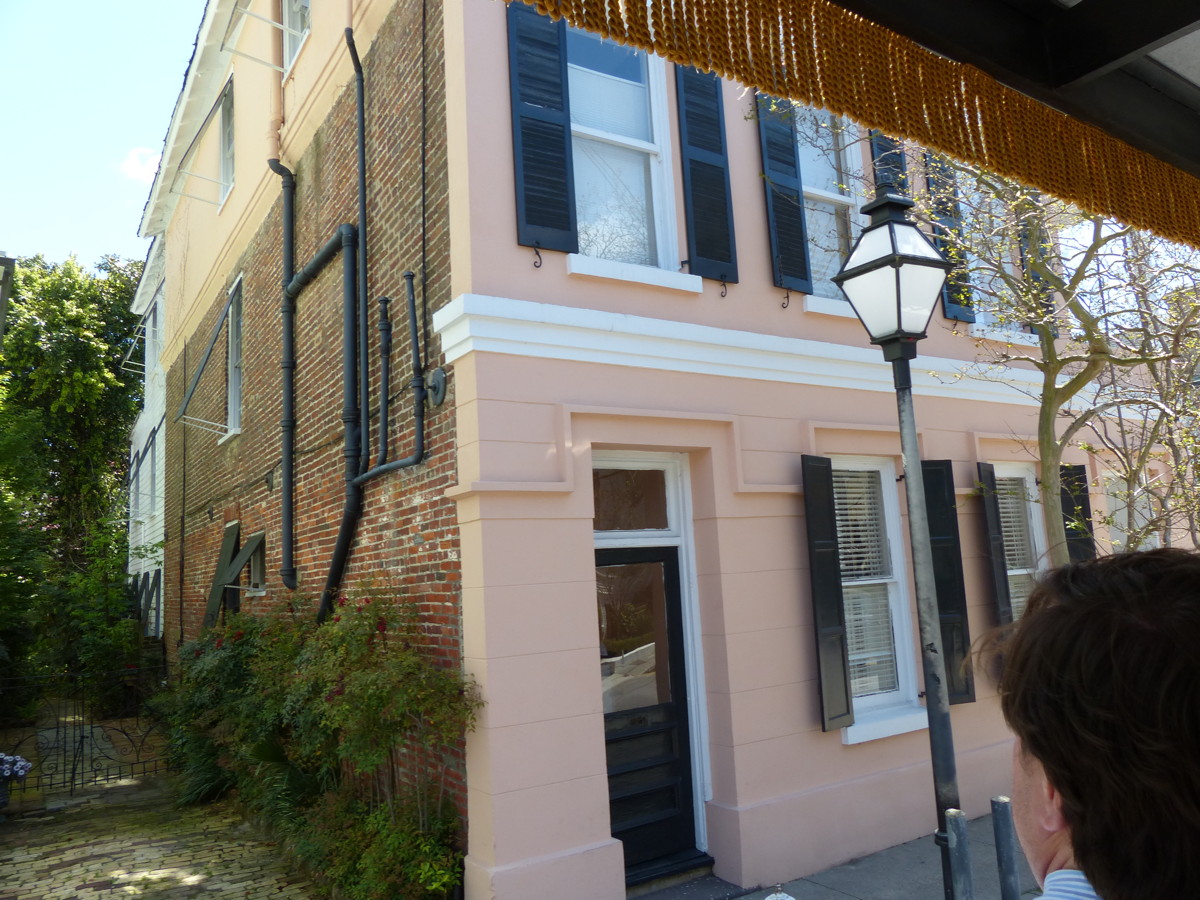 Notice the second and third floor balconies and the wrought iron fencing displayed in the following nine buildings.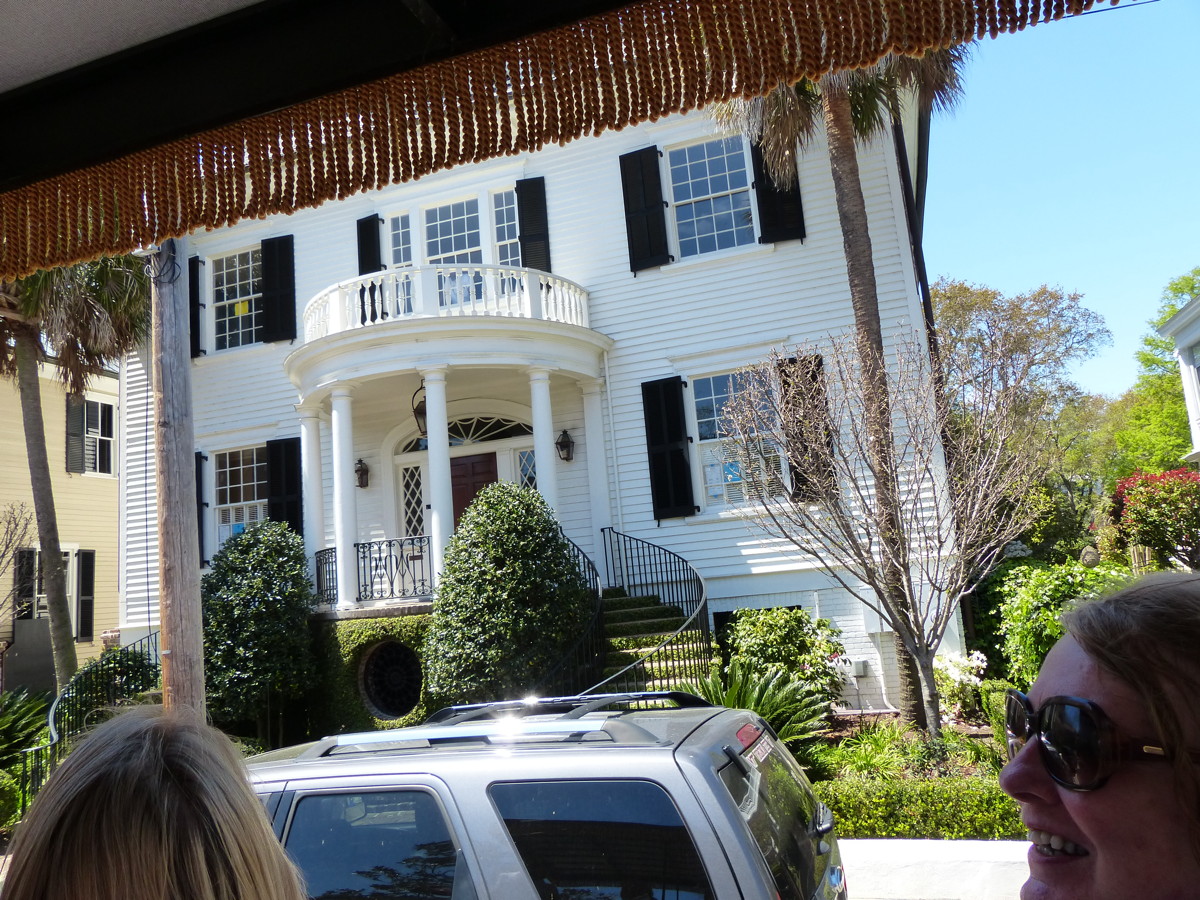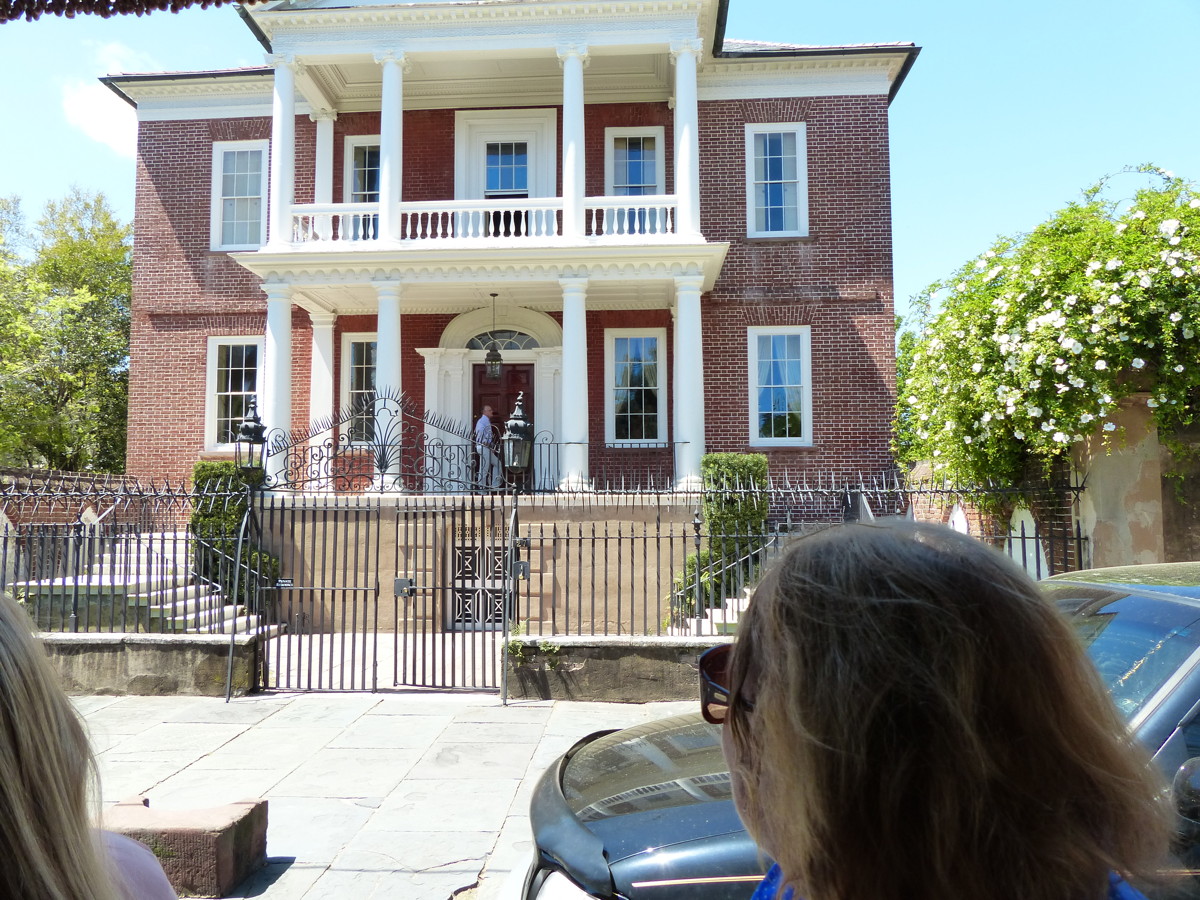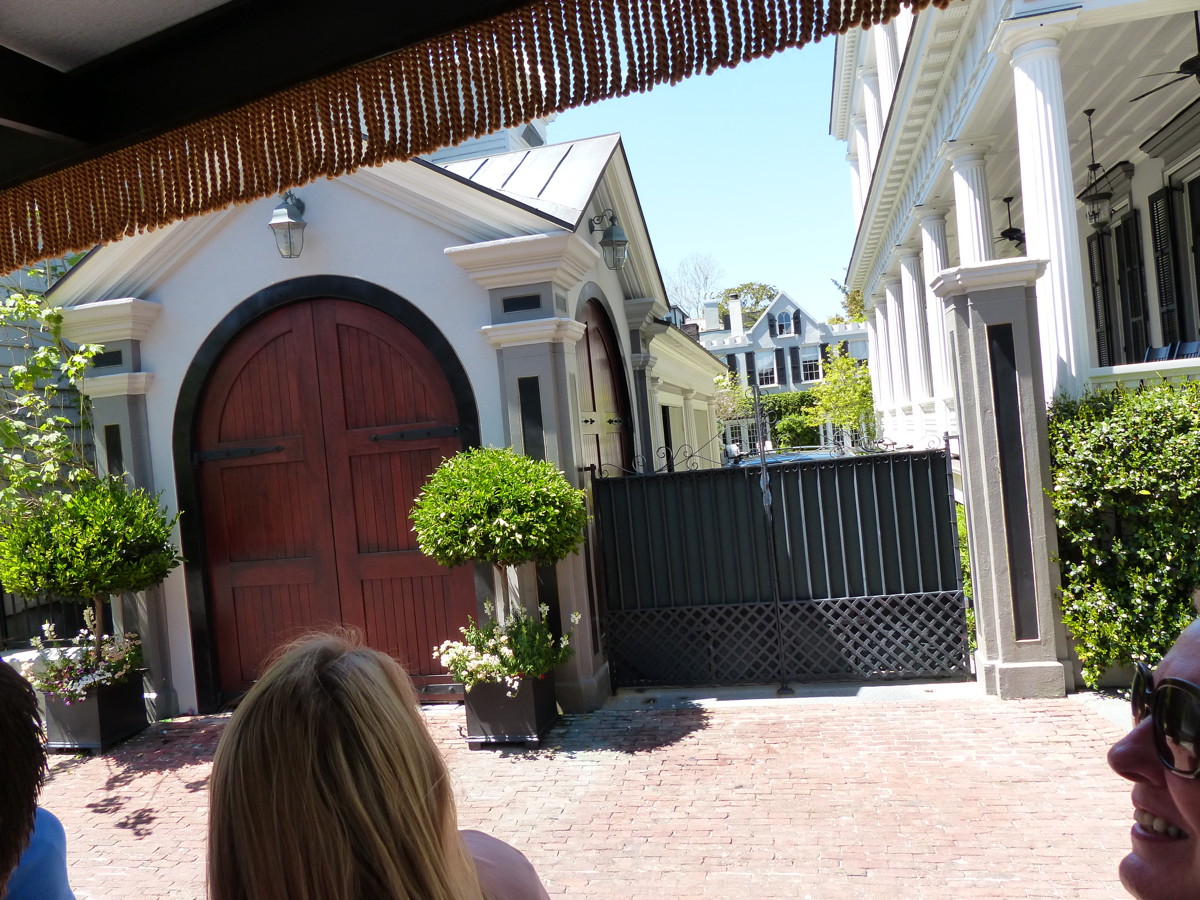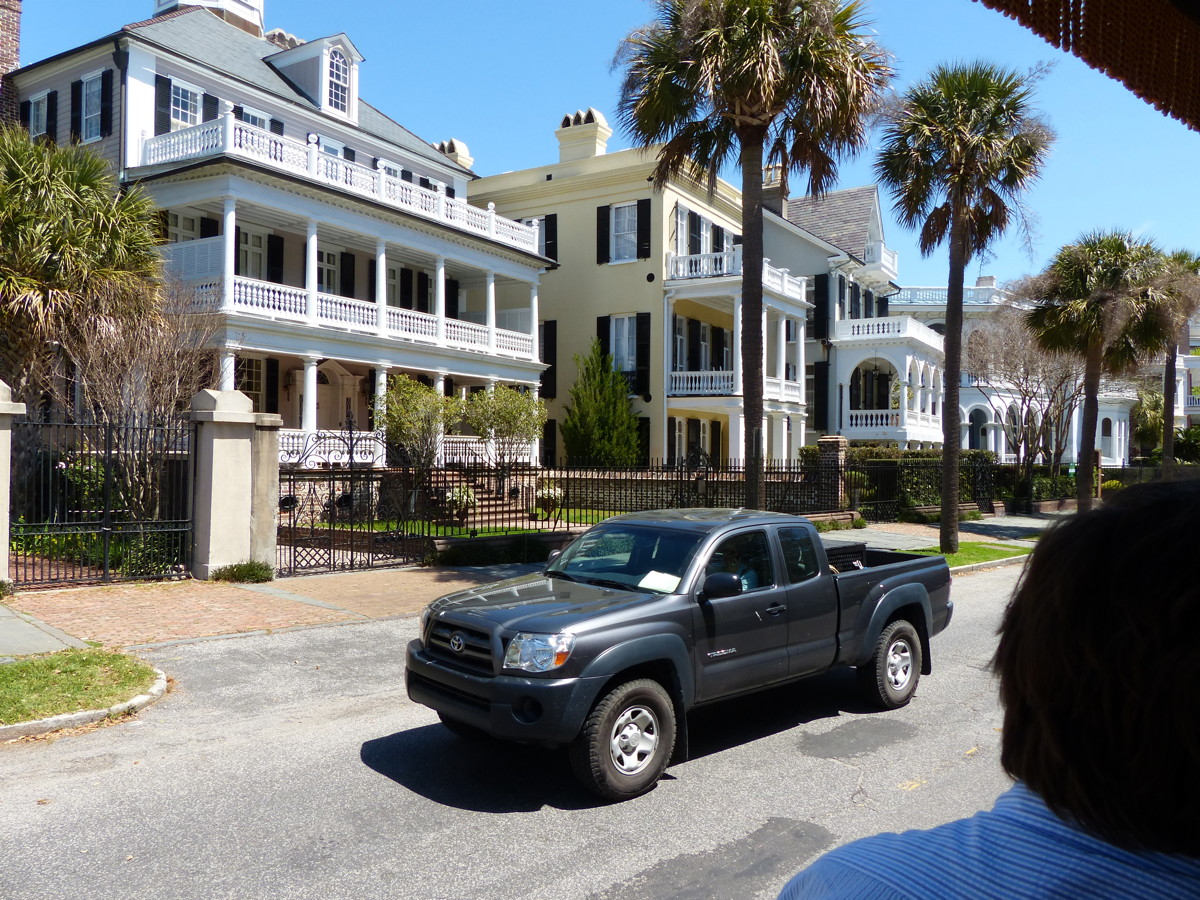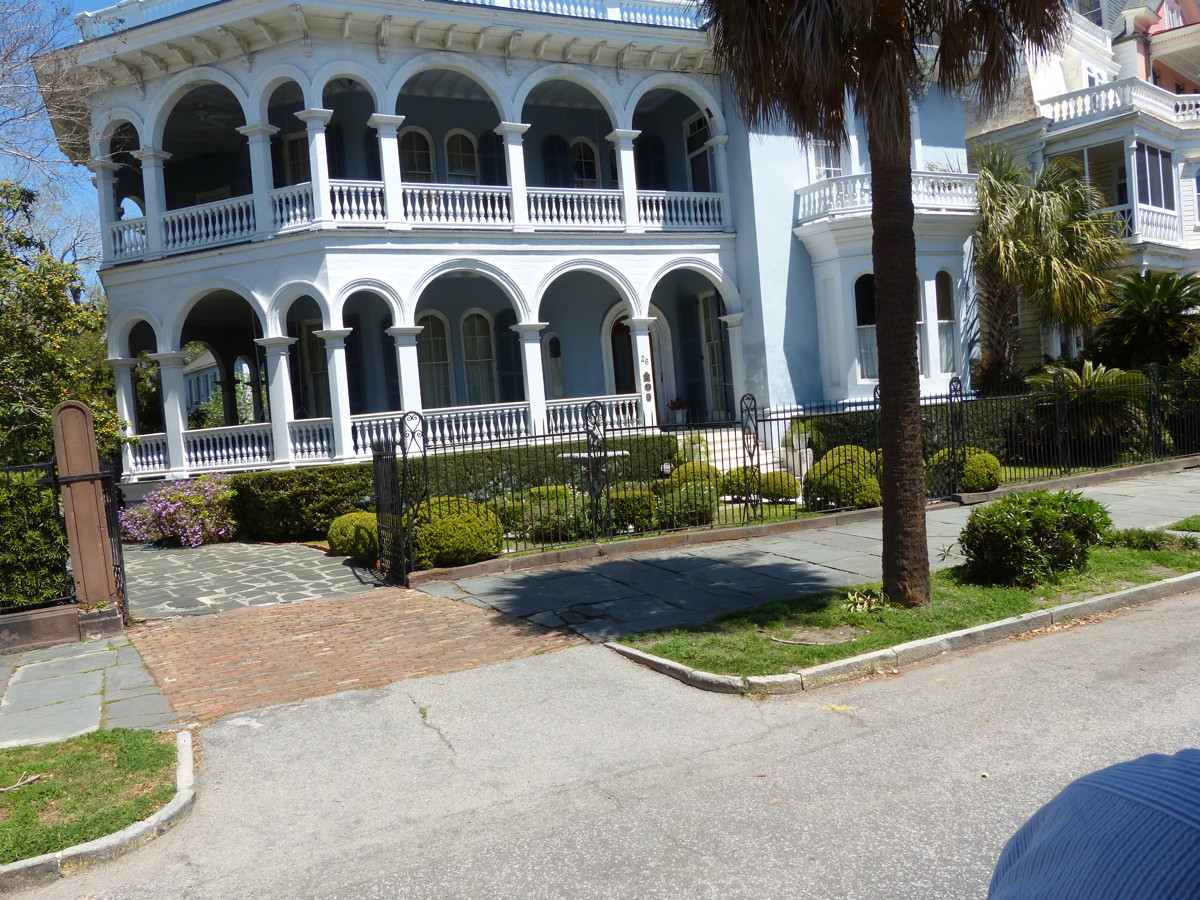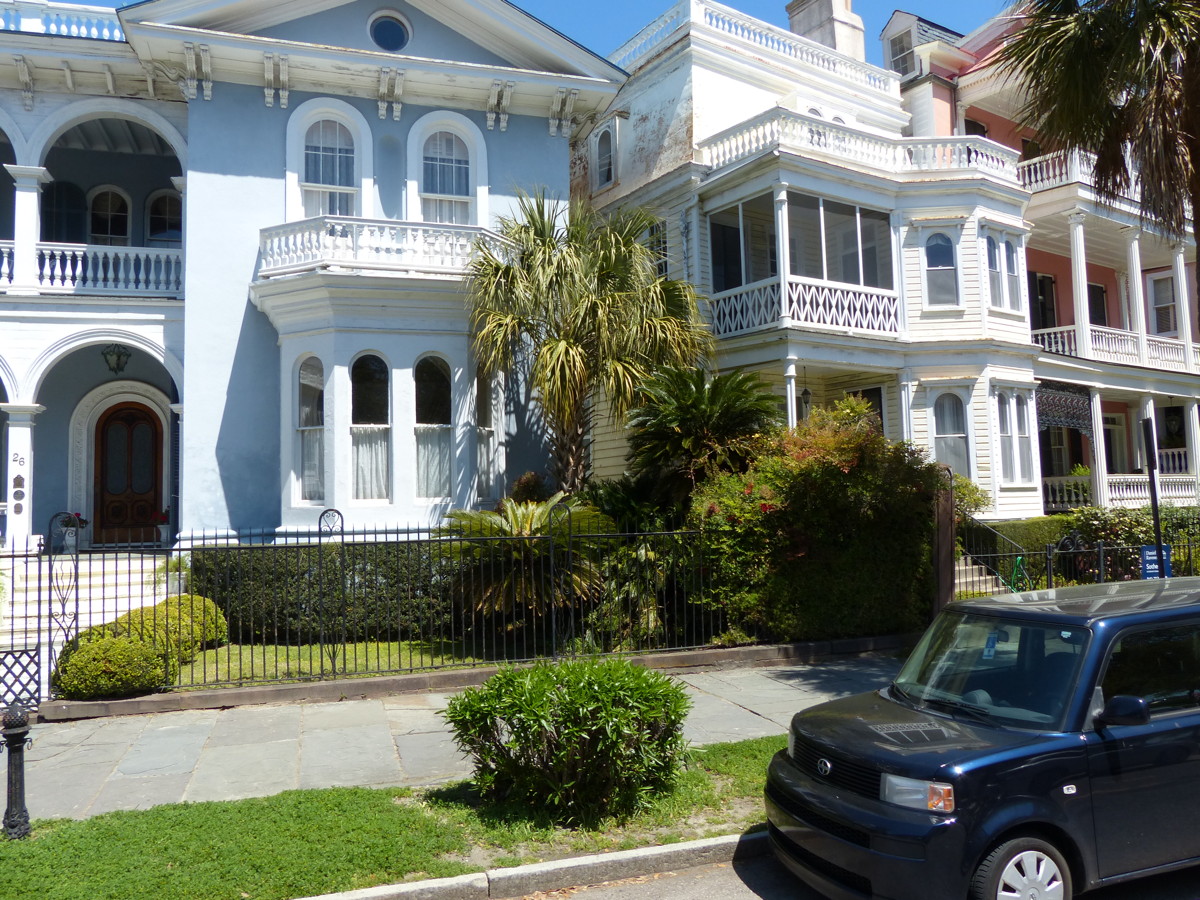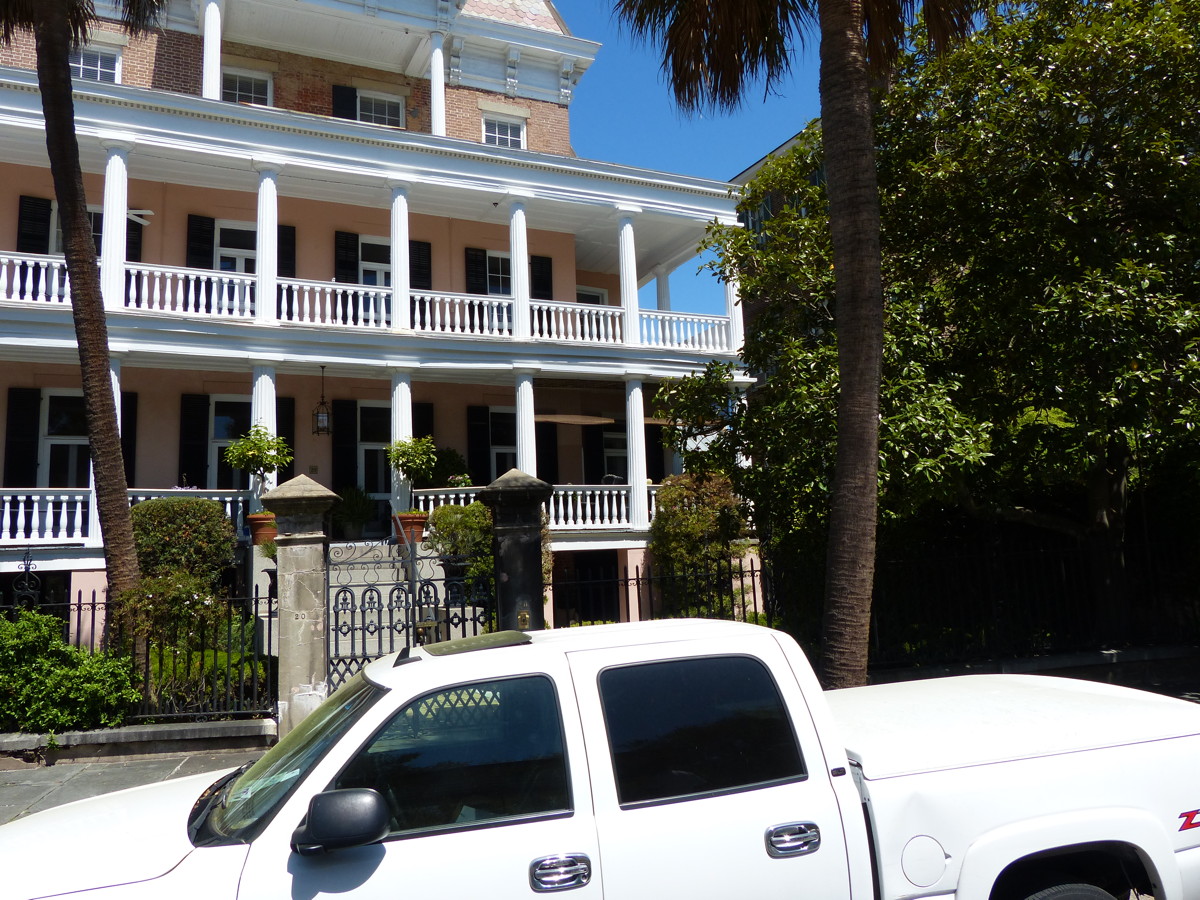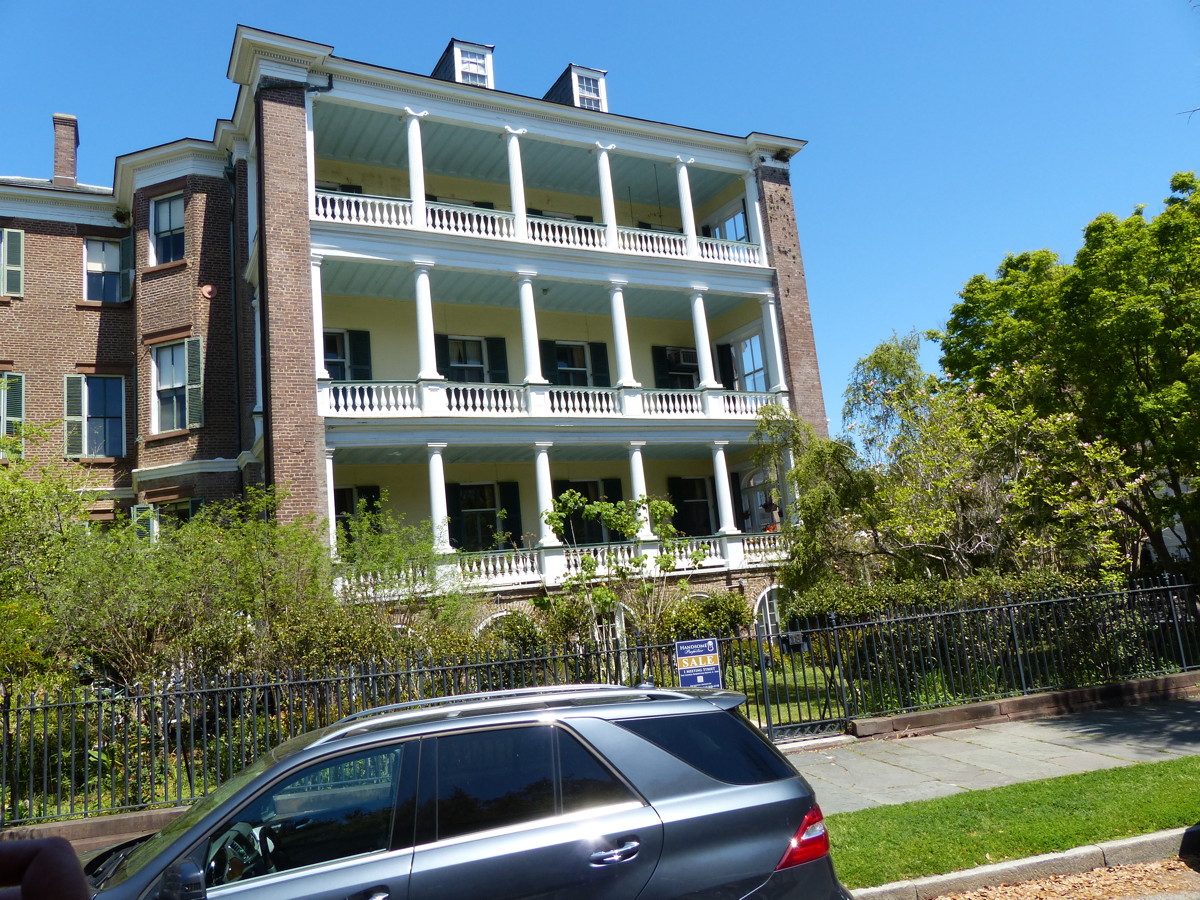 These three photos are of the 35 room, 24,000 square foot
Calhoun Mansion
, "widely acclaimed as one of the greatest post-Civil War houses on the Eastern Seaboard." Thirty minute tours are given from 11 am to 5 pm daily and it's a must see for our next visit.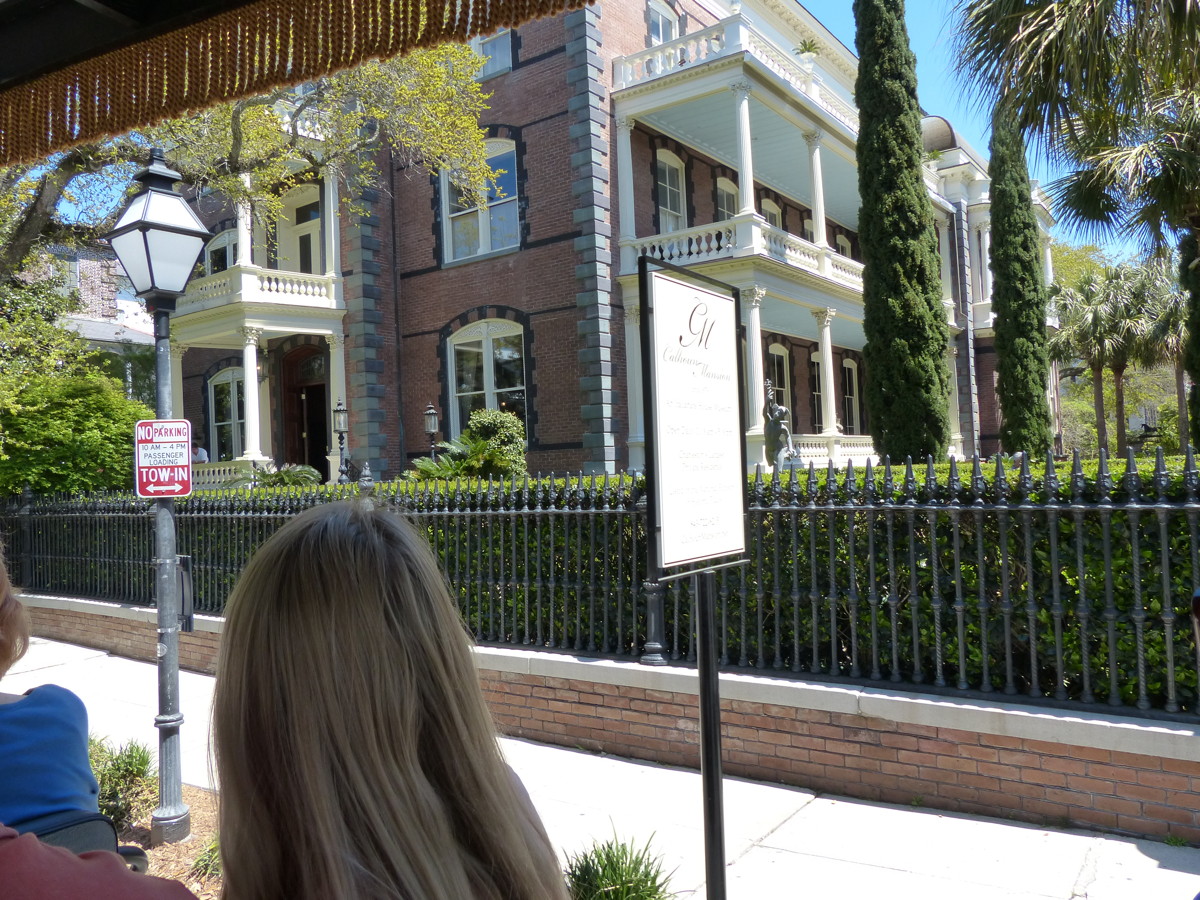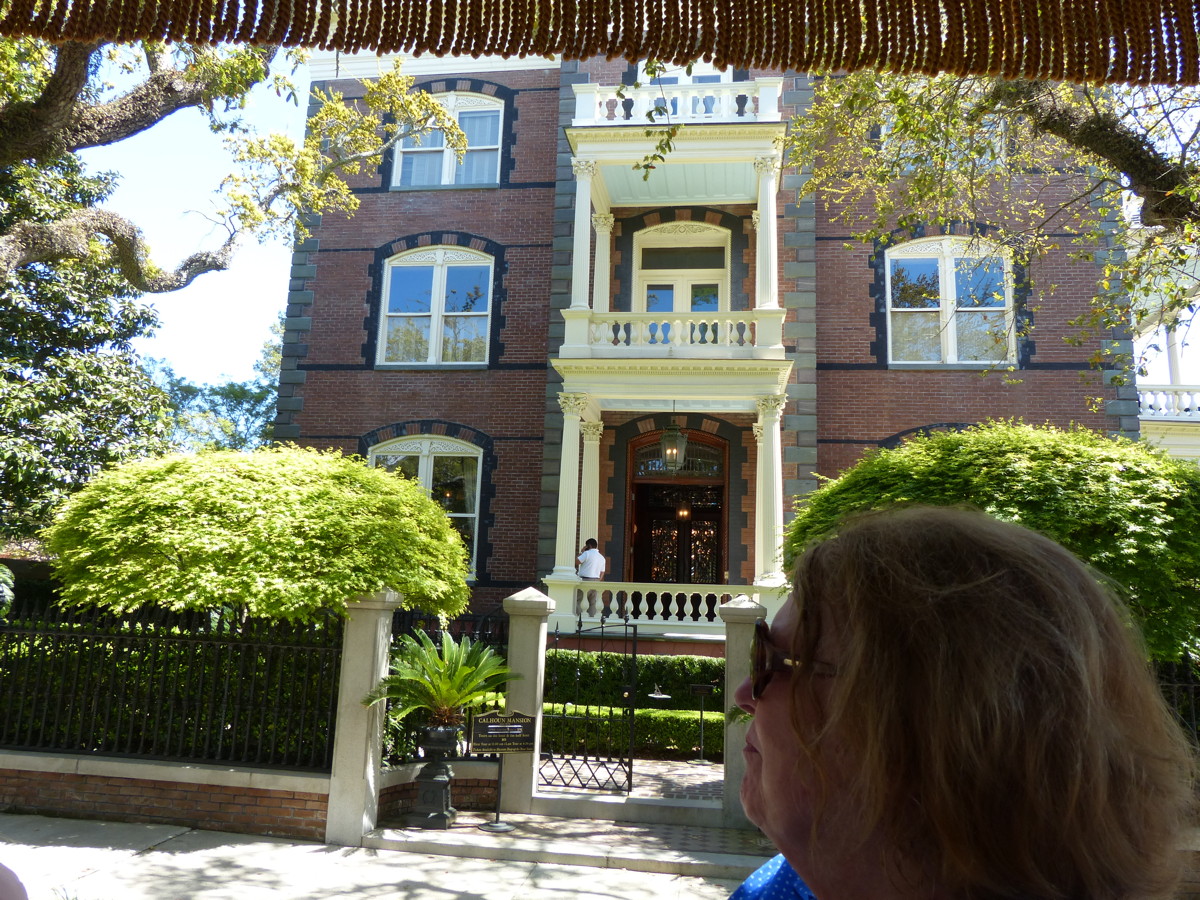 The two mules that pulled us through the streets of Charleston.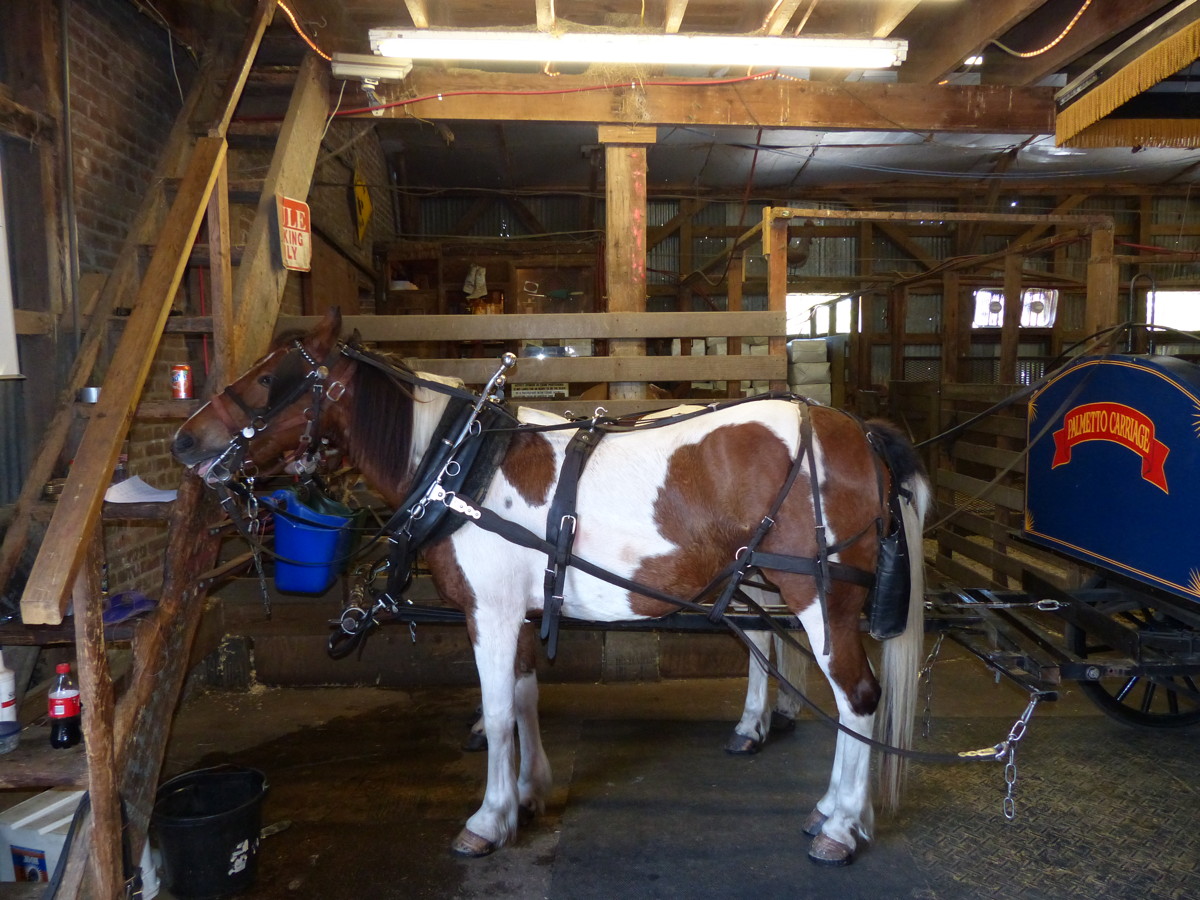 The carriage company allowed us an hour for lunch, we decided on
Magnolias Restaurant
which had been recommended to us by Joe's friend, George. The food and service were outstanding.