Wildman Wilderness Lodge, Northern Territory - September 2013
Scott, our driver and guide for the next three days, arrived on schedule and drove us to the Lodge where we settled into habitat #5. We were situated on a small air strip.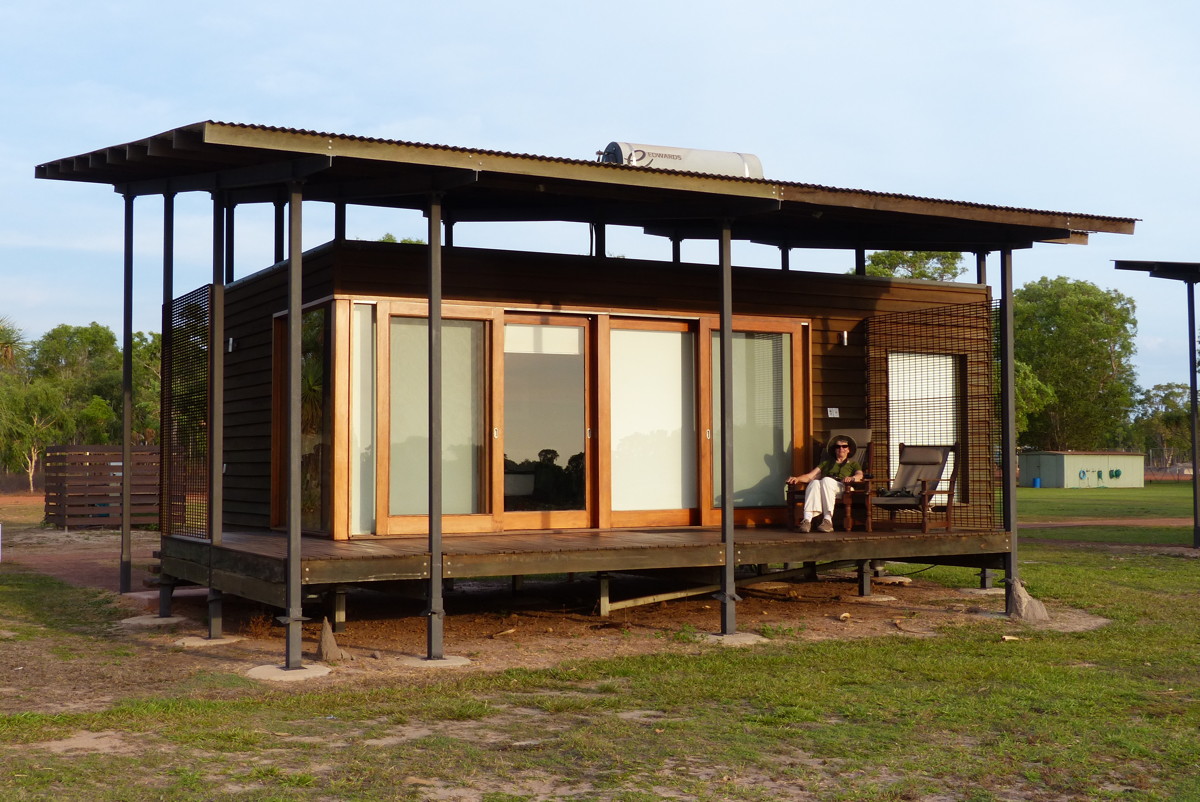 Termite mounds were everywhere it seemed except on the runway and roads, where they were kept clear.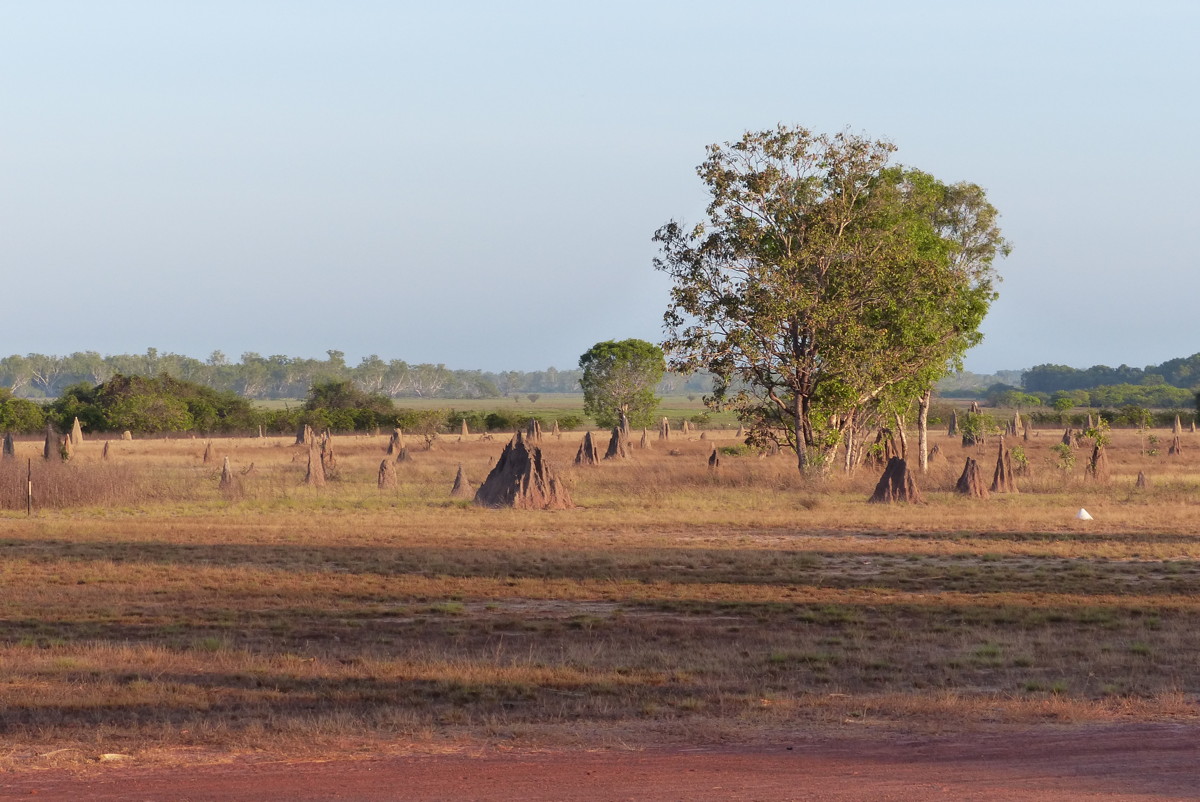 Wallabies started arriving near dusk.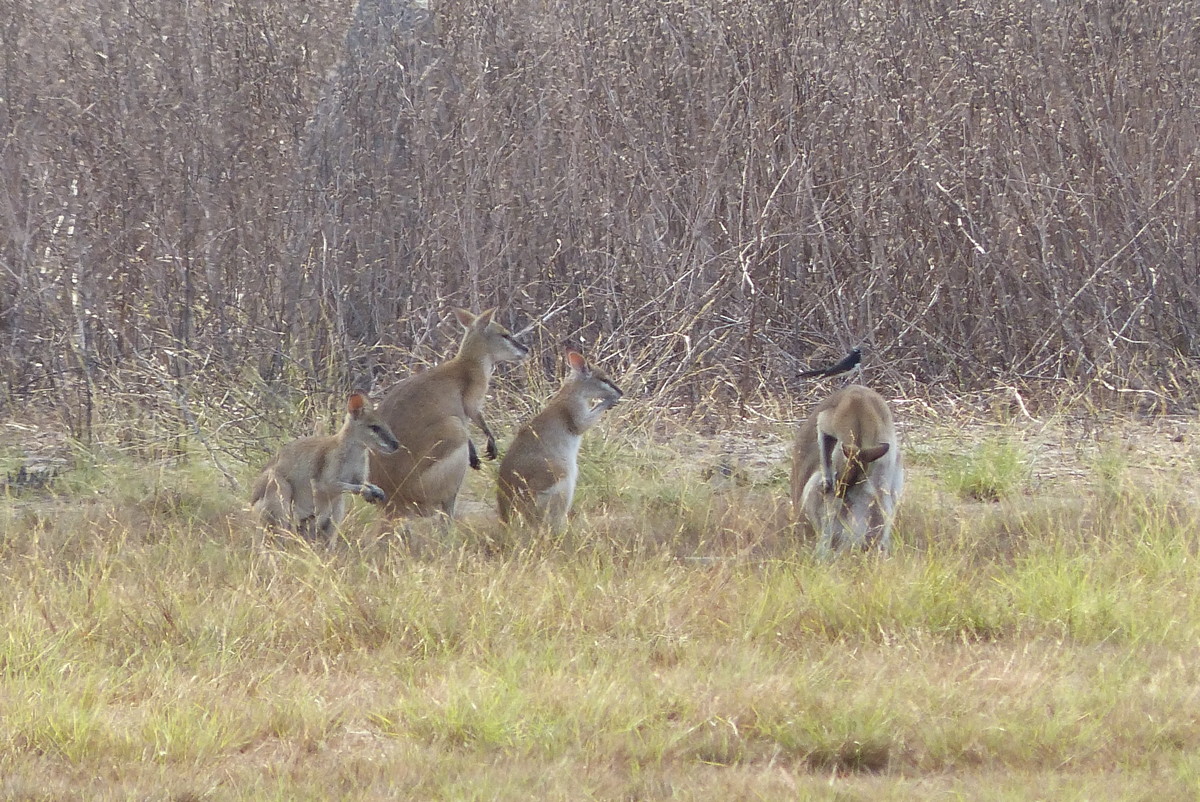 At dinner in the dining room, we were presented a beautiful sunset over the distant trees.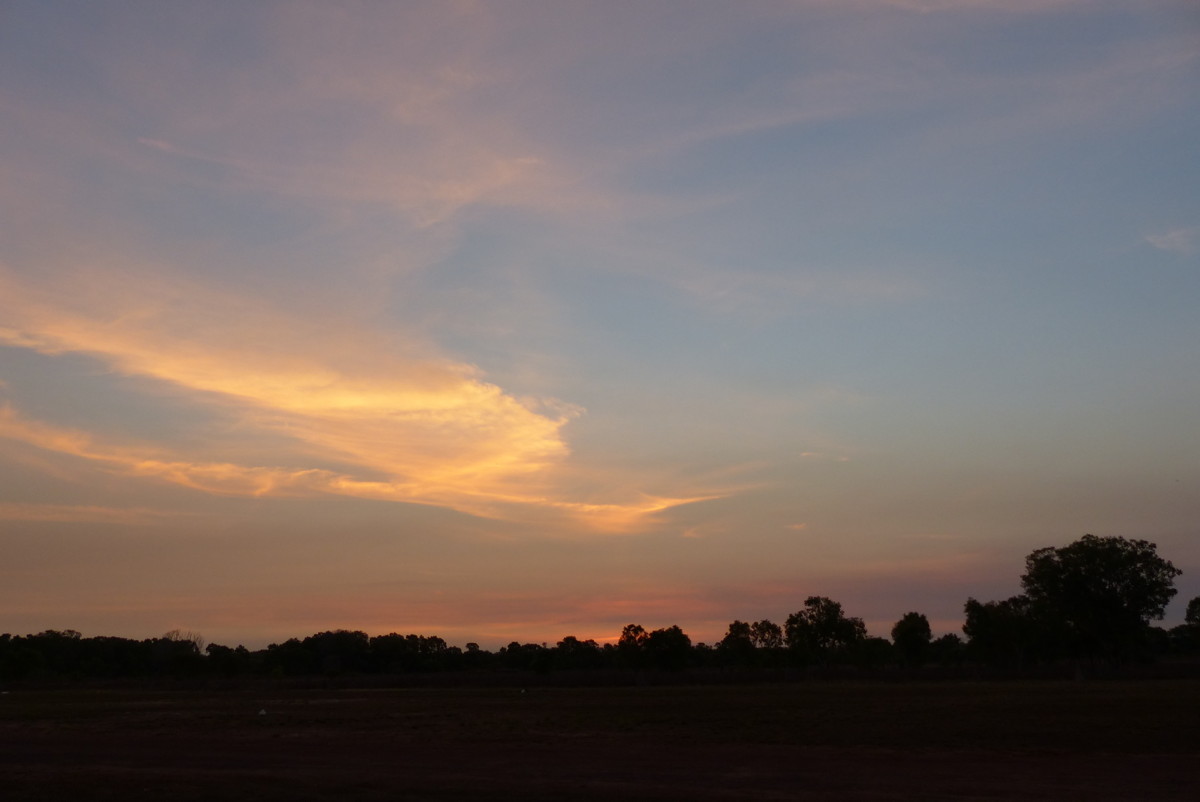 After breakfast we were off for a boat ride on one of the Mary River Wetlands waterways.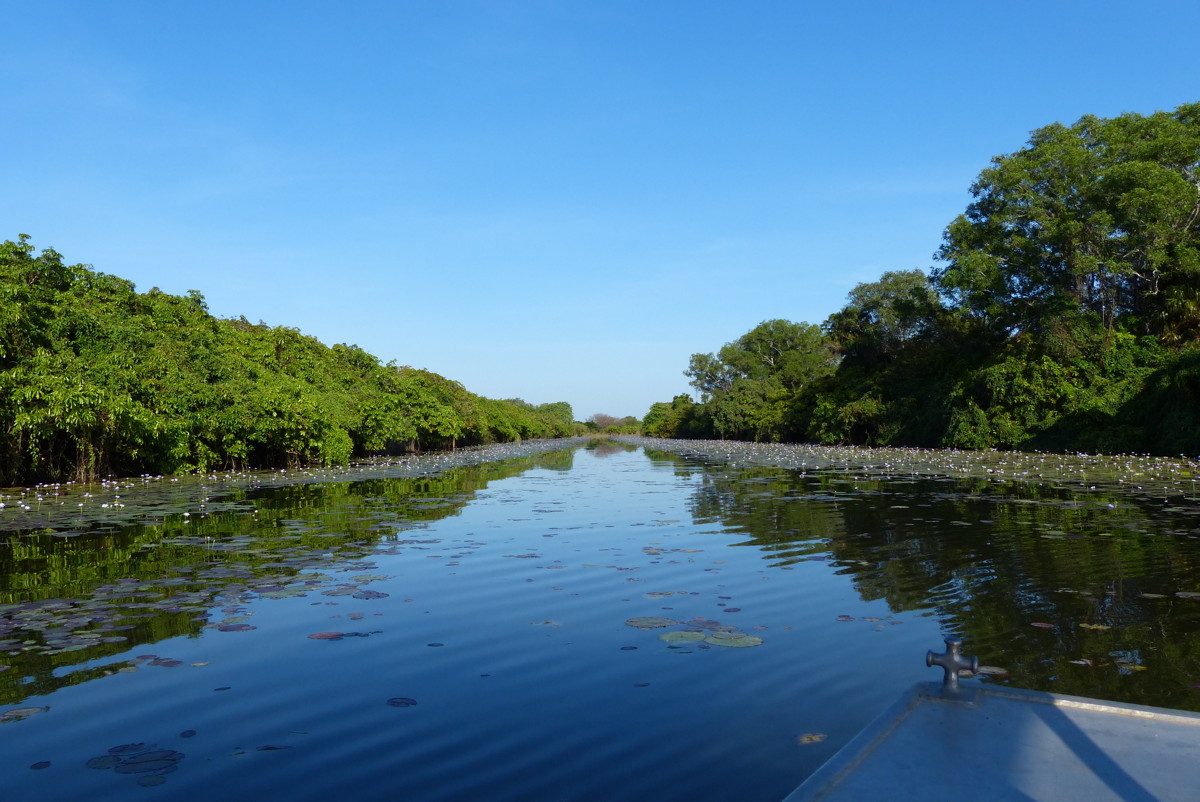 We saw a number of these salt-water crocodiles.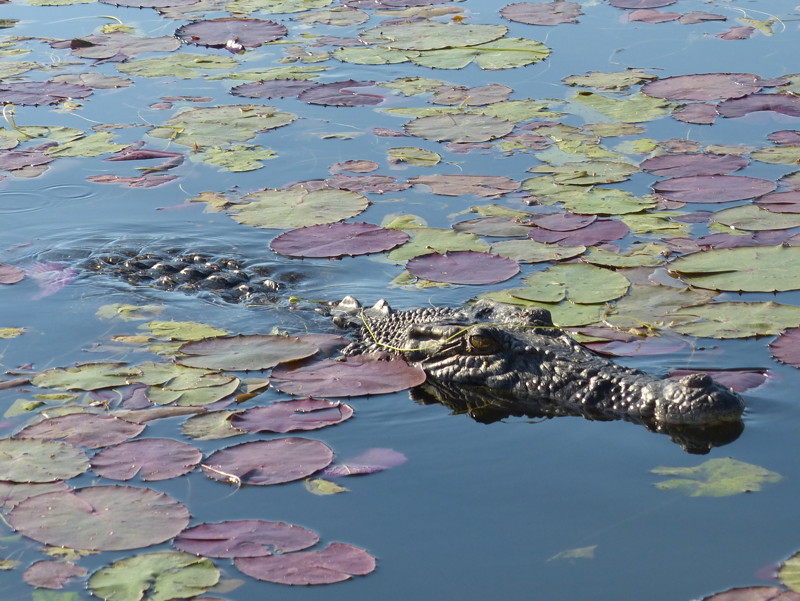 This was the only water buffalo we saw.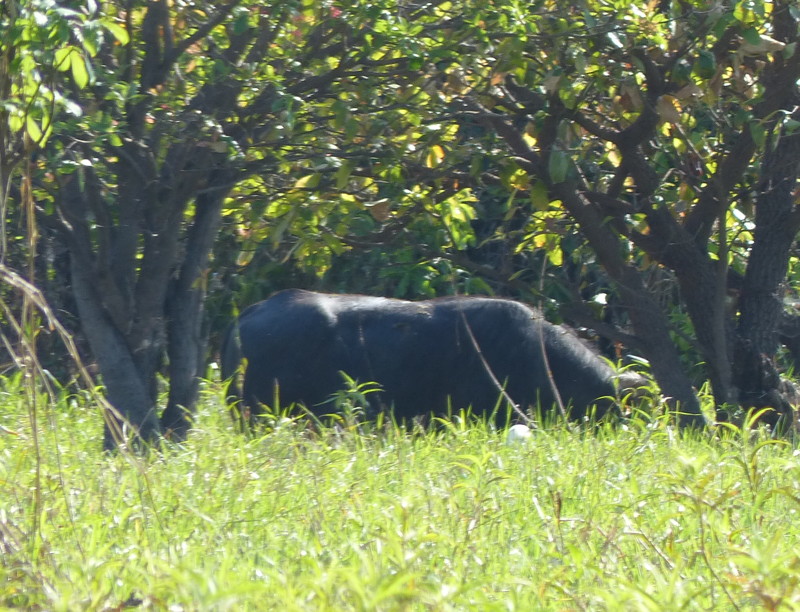 Mostly we saw water lilies and birds, lots of both.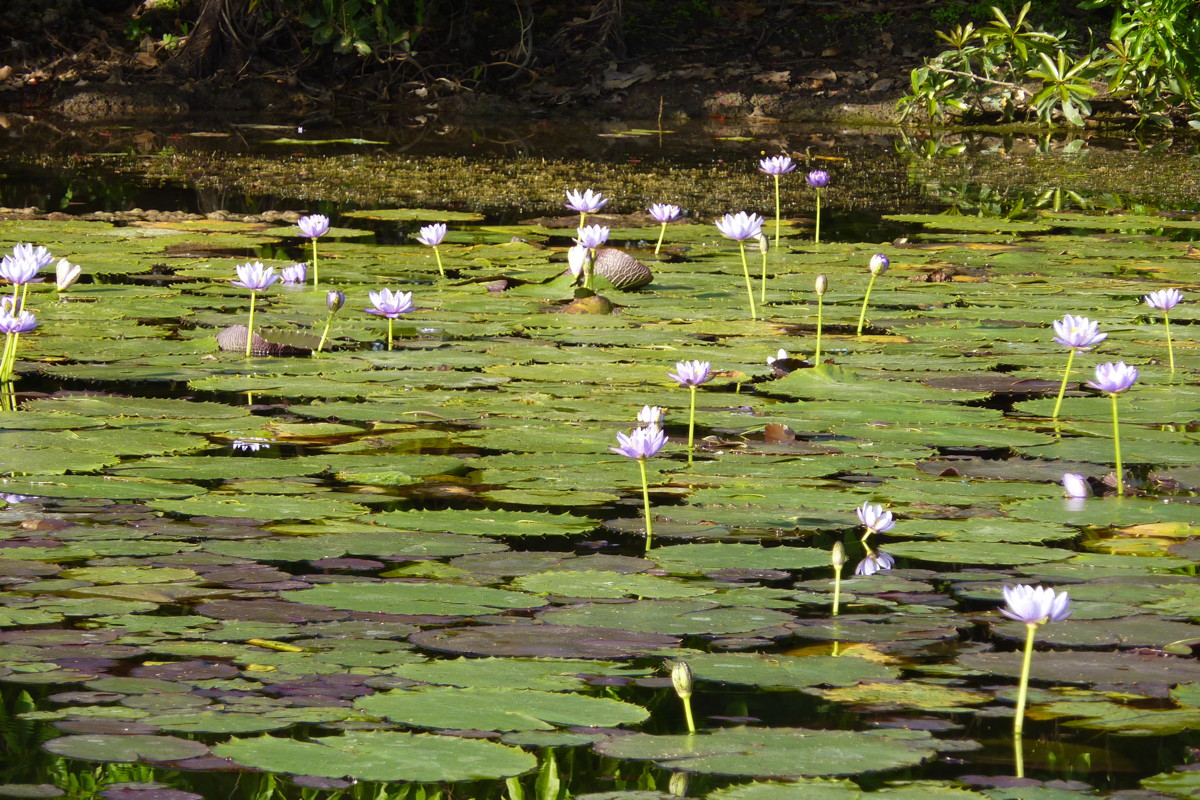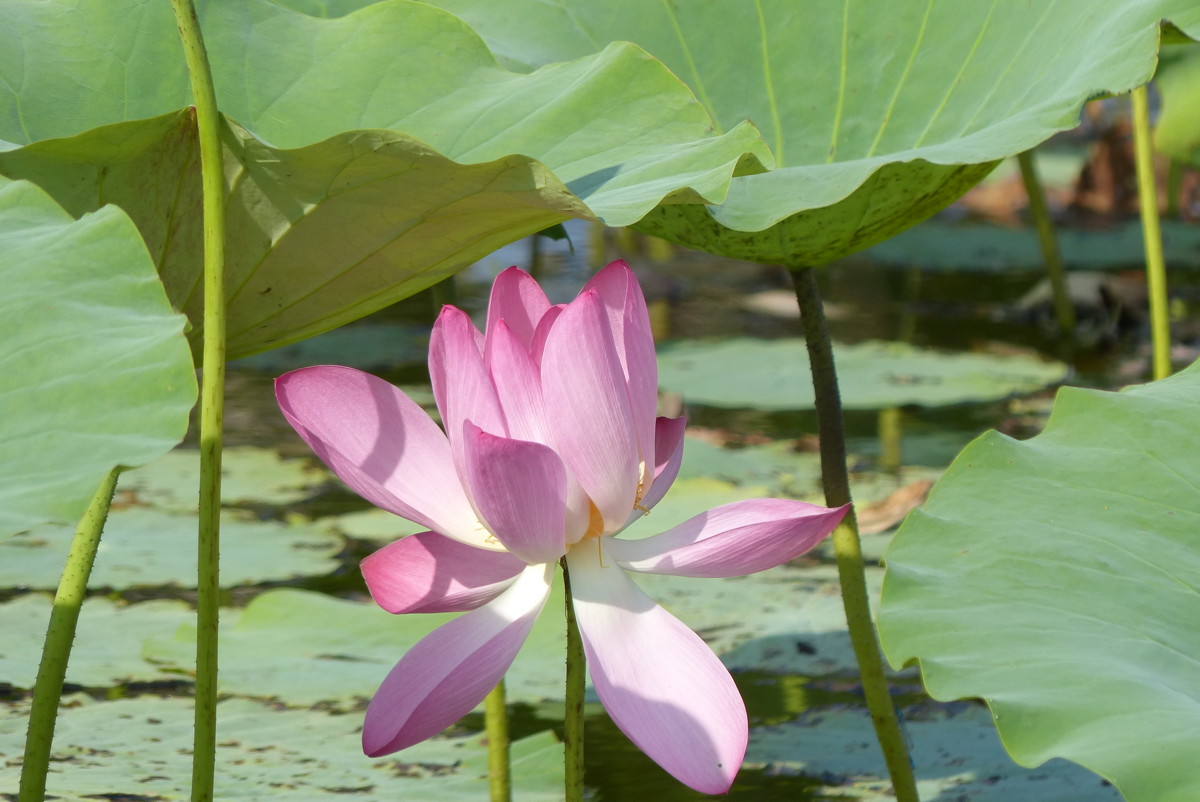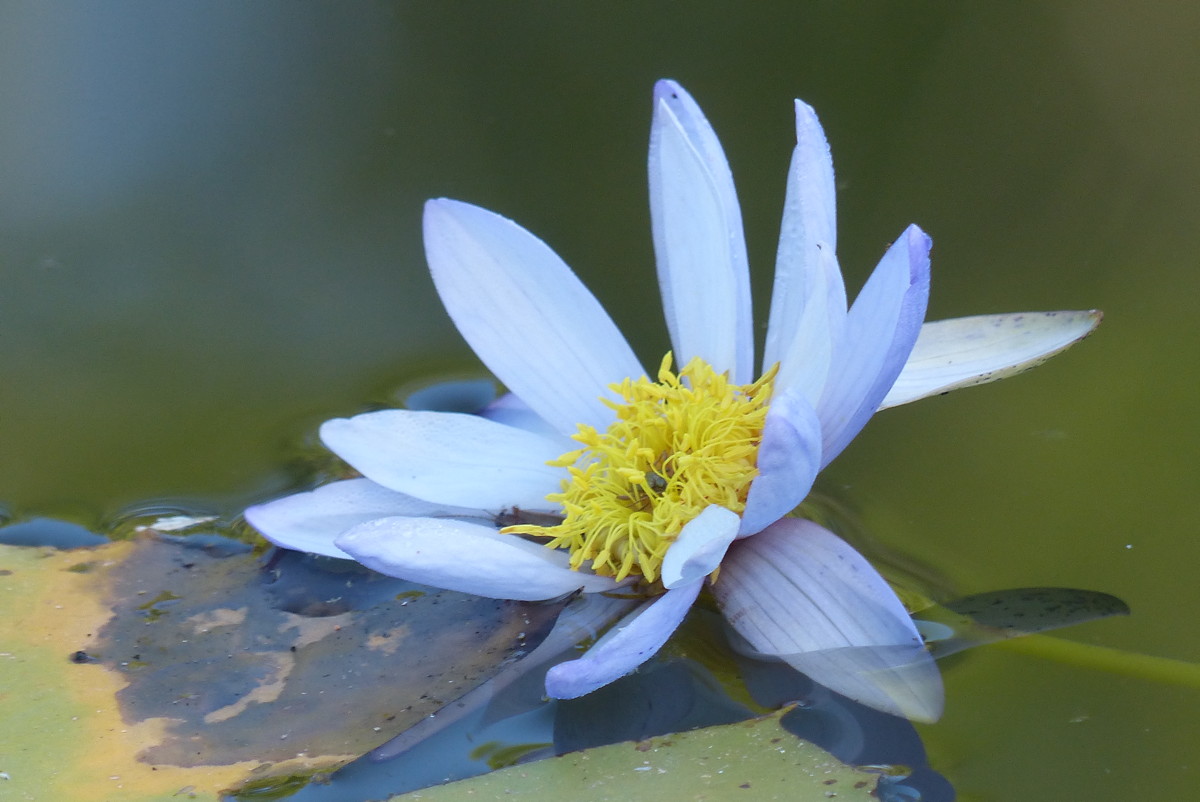 On the second day we were on the actual river.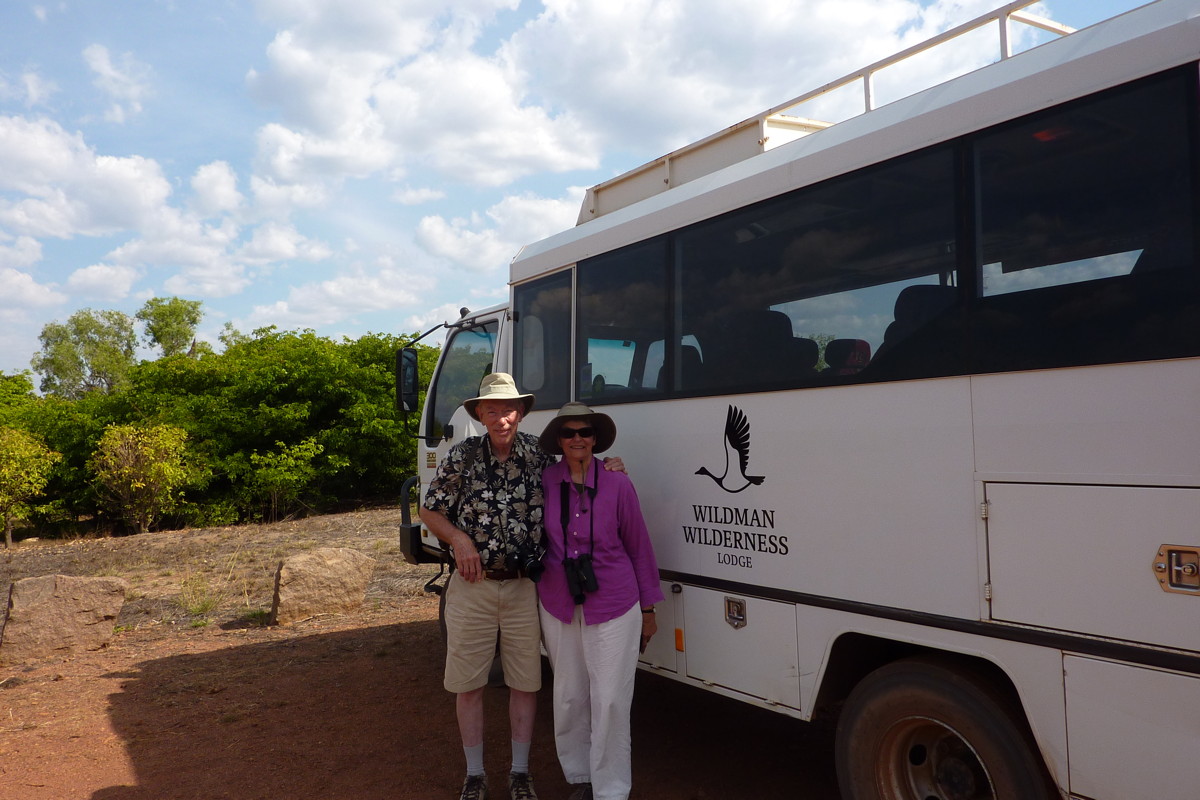 This was our first time to see freshwater crocodiles of this size. The head end doesn't look any worse than the salt water ones...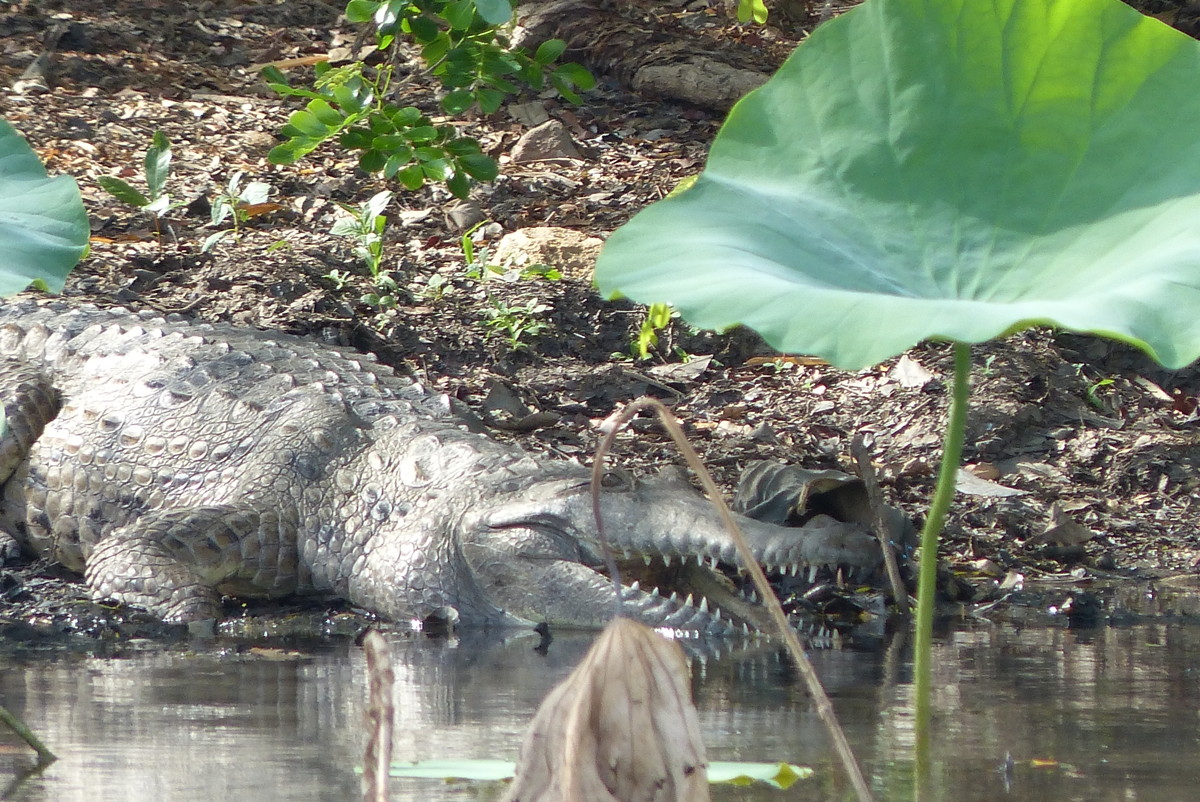 ..but, the tail looks much more threatening.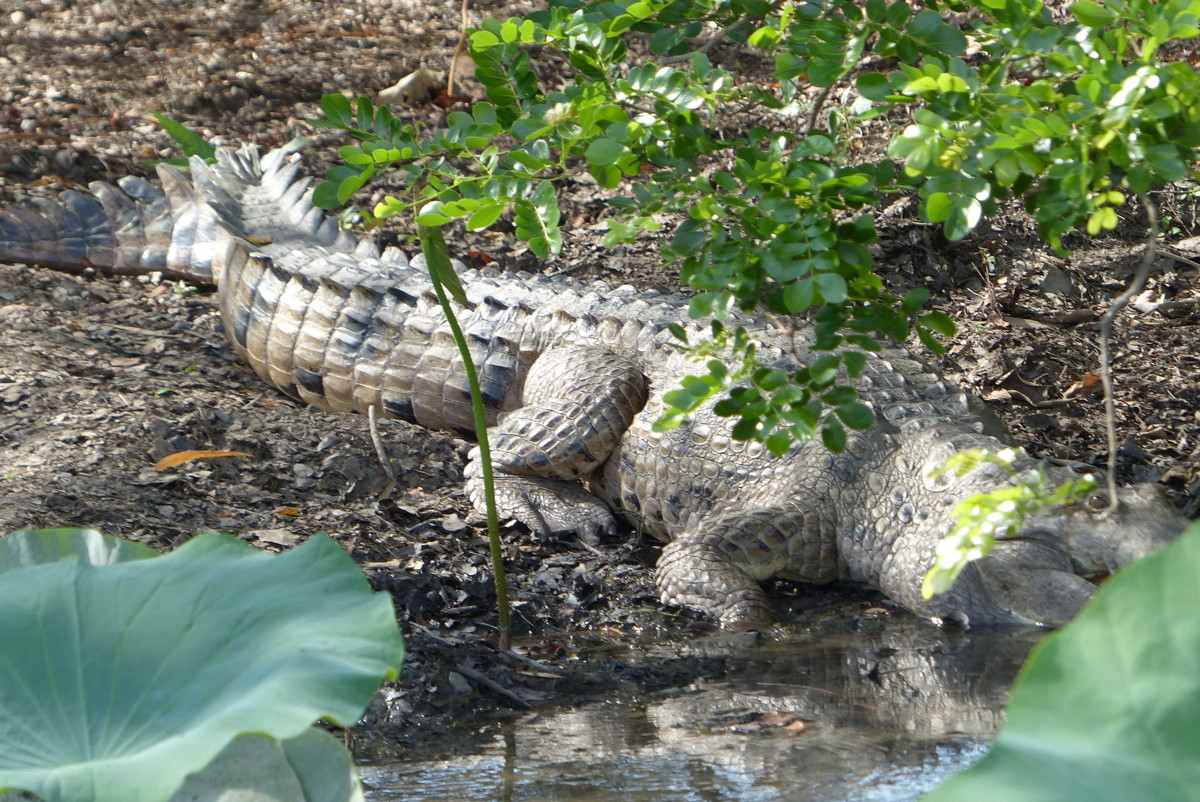 Return to index