The Great Ocean Road, Victoria - September 2013
This was a day trip out of Melbourne. By
day trip
, that meant a 14 hour day in this case. We had both lunch and dinner on the road.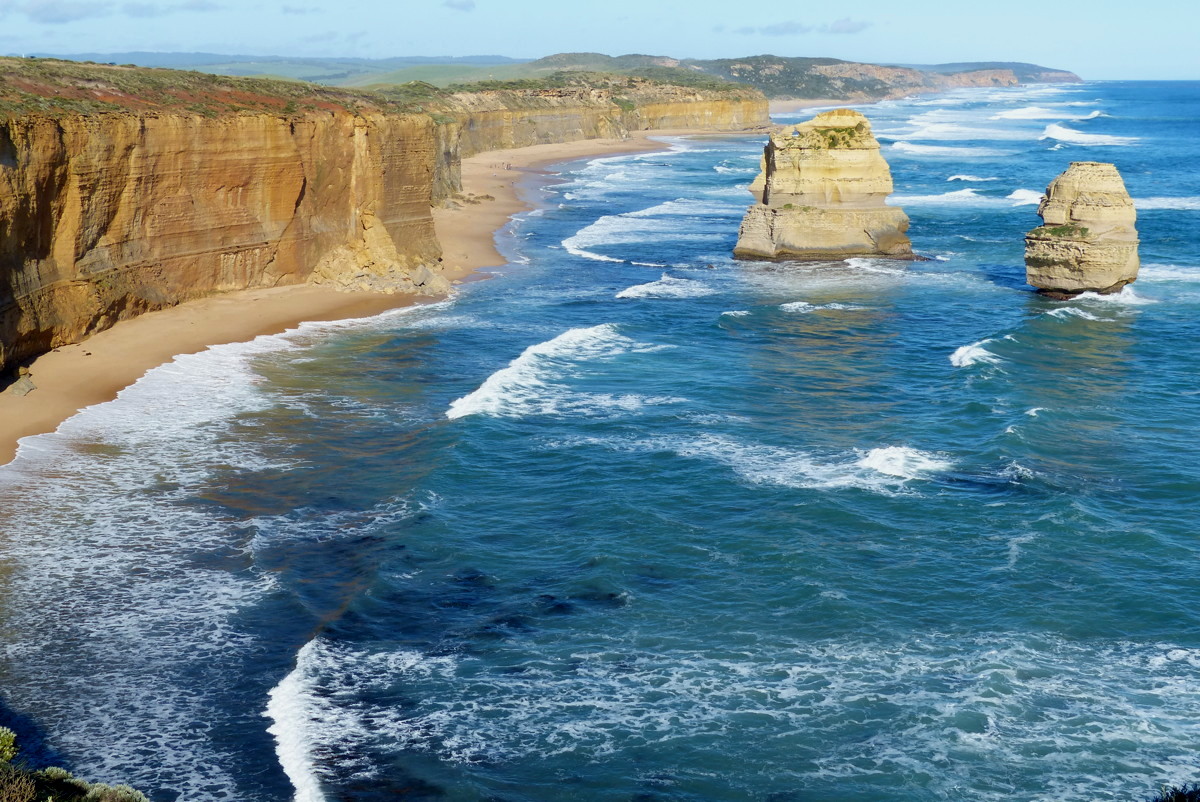 Annamarie at our first stop.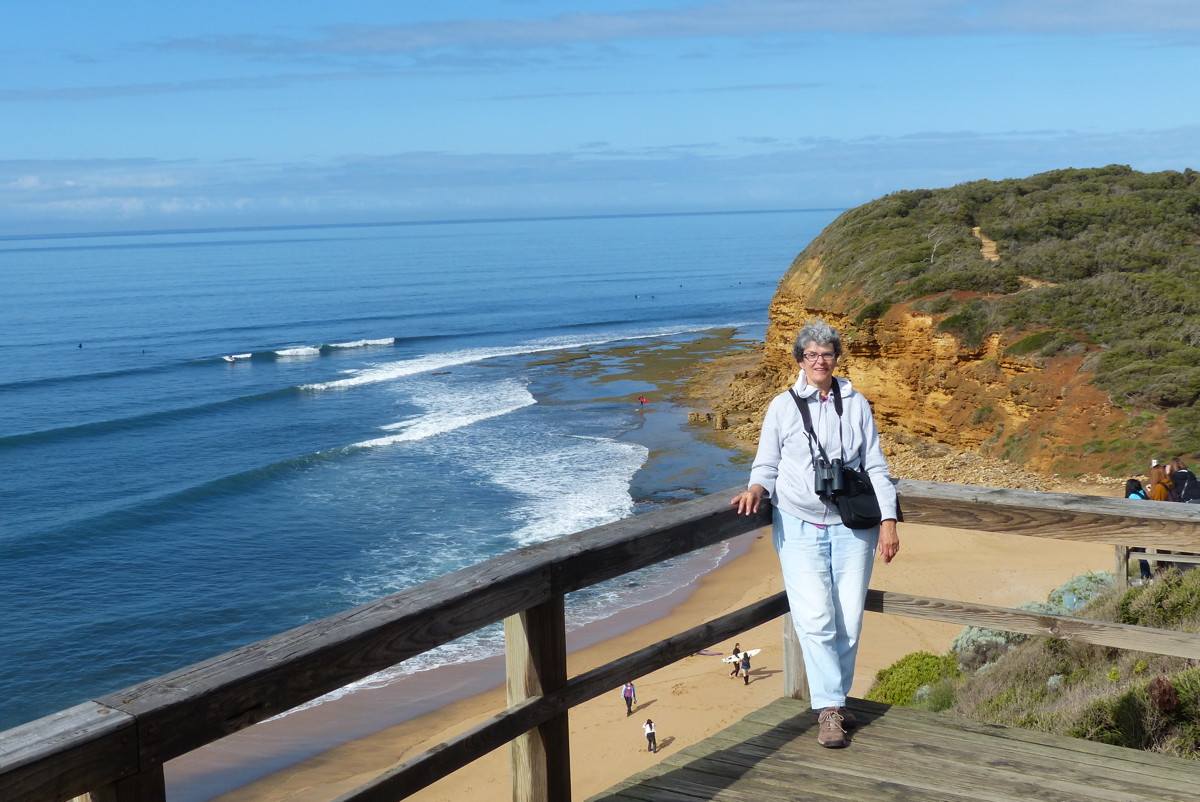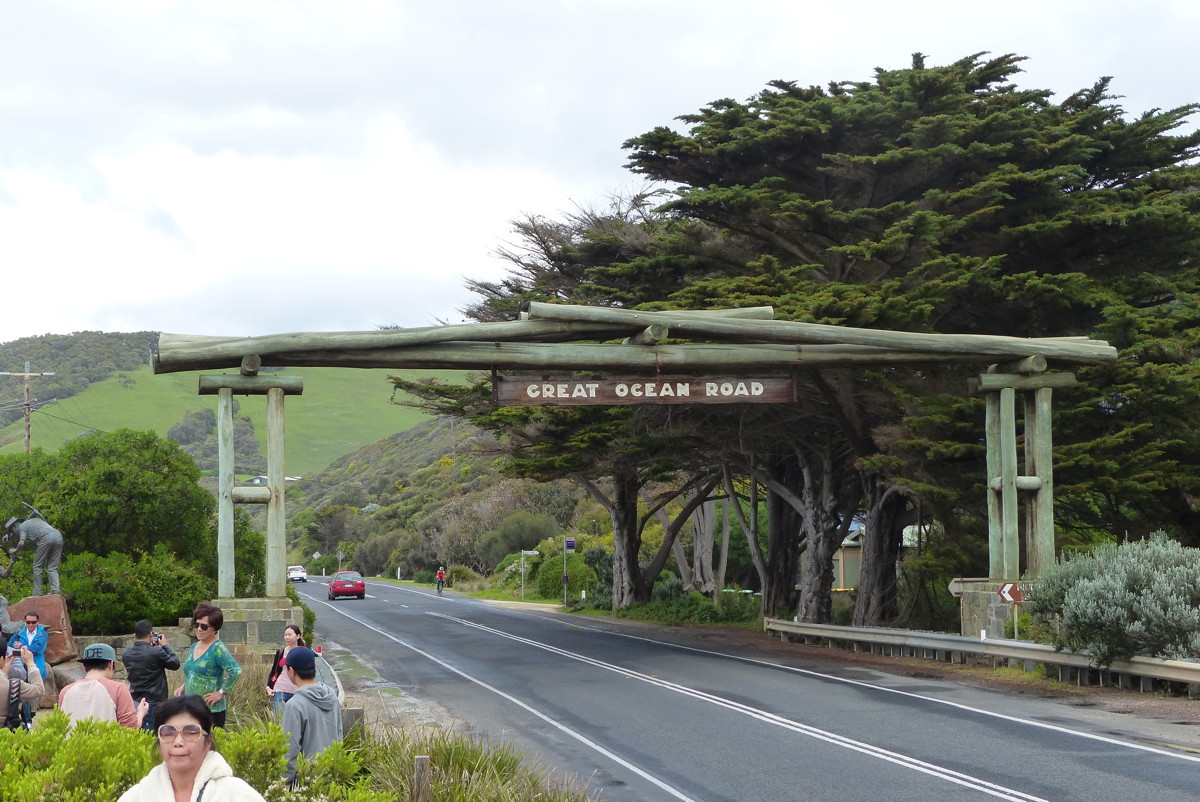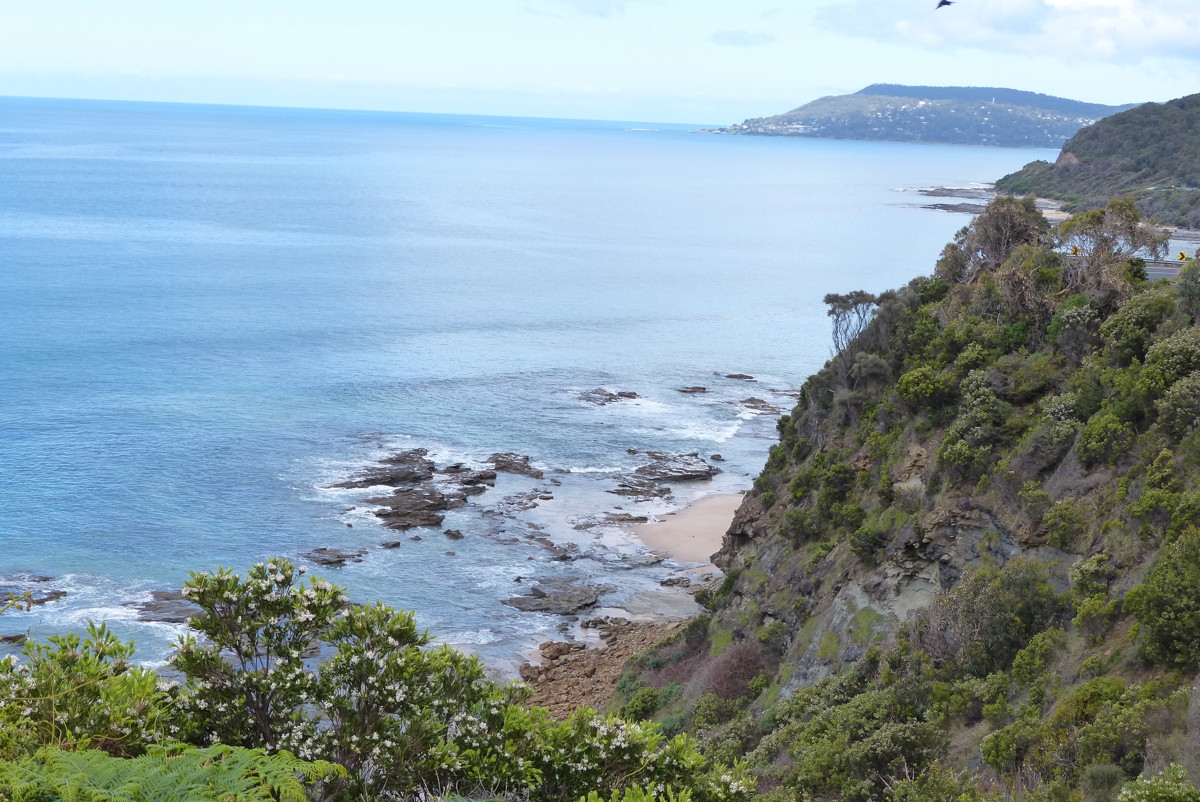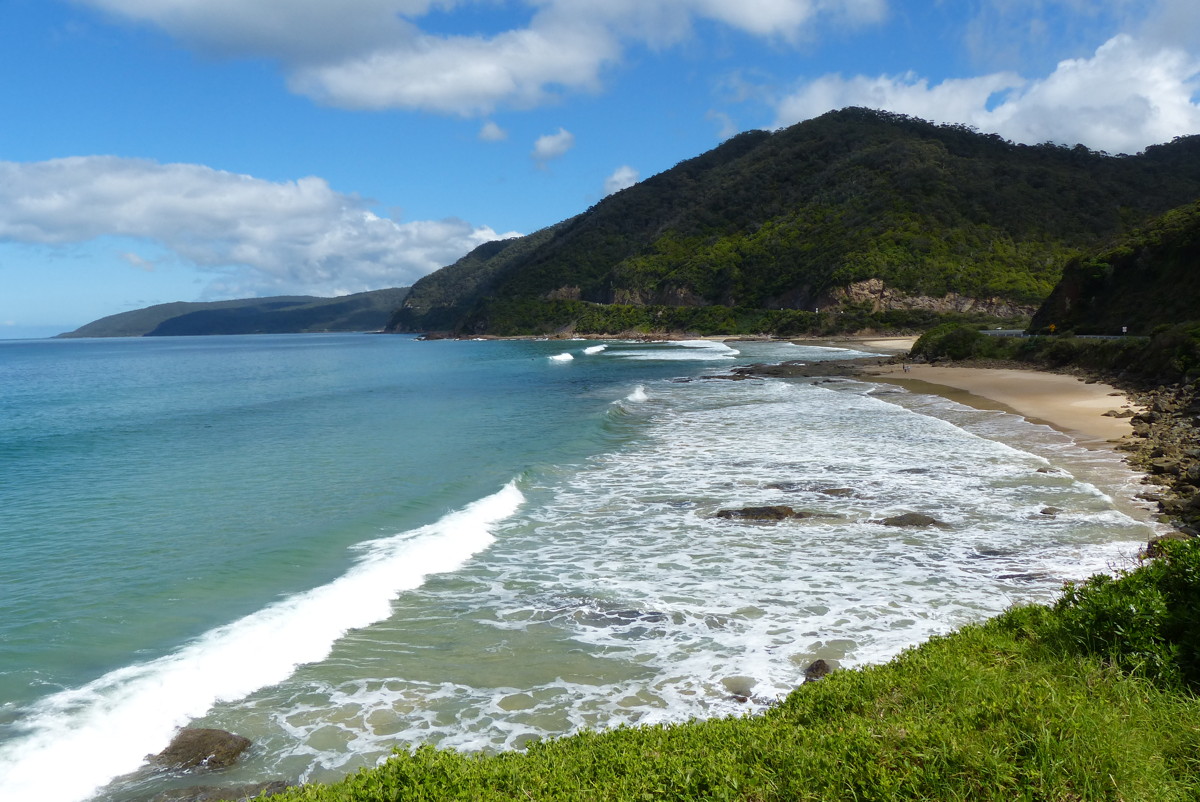 Our coach.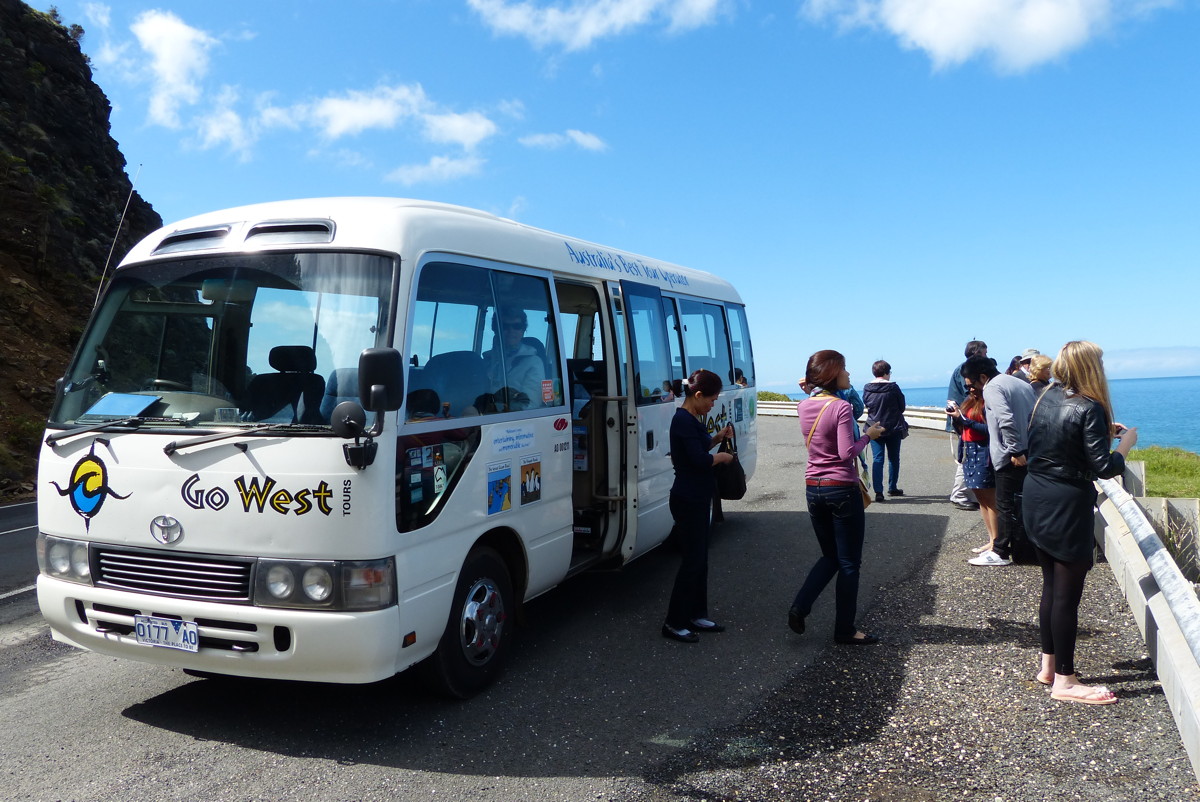 One stop included taking a photo of this koala.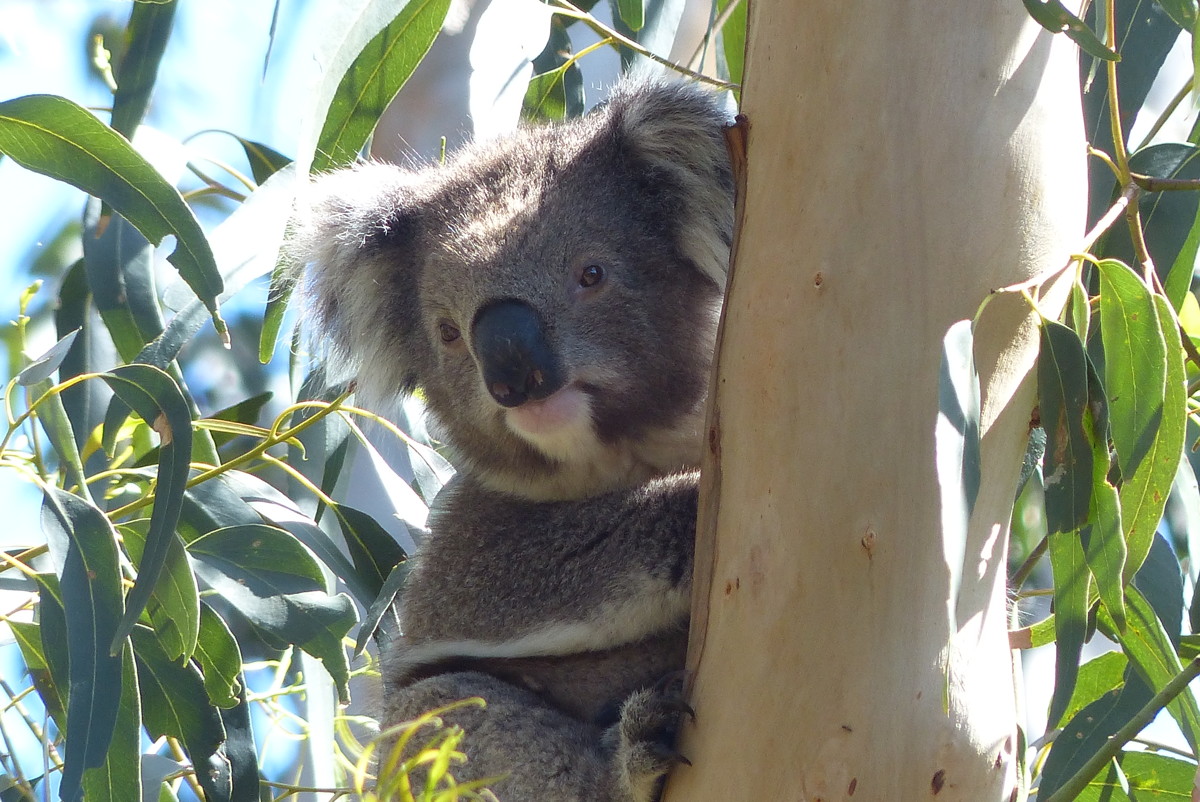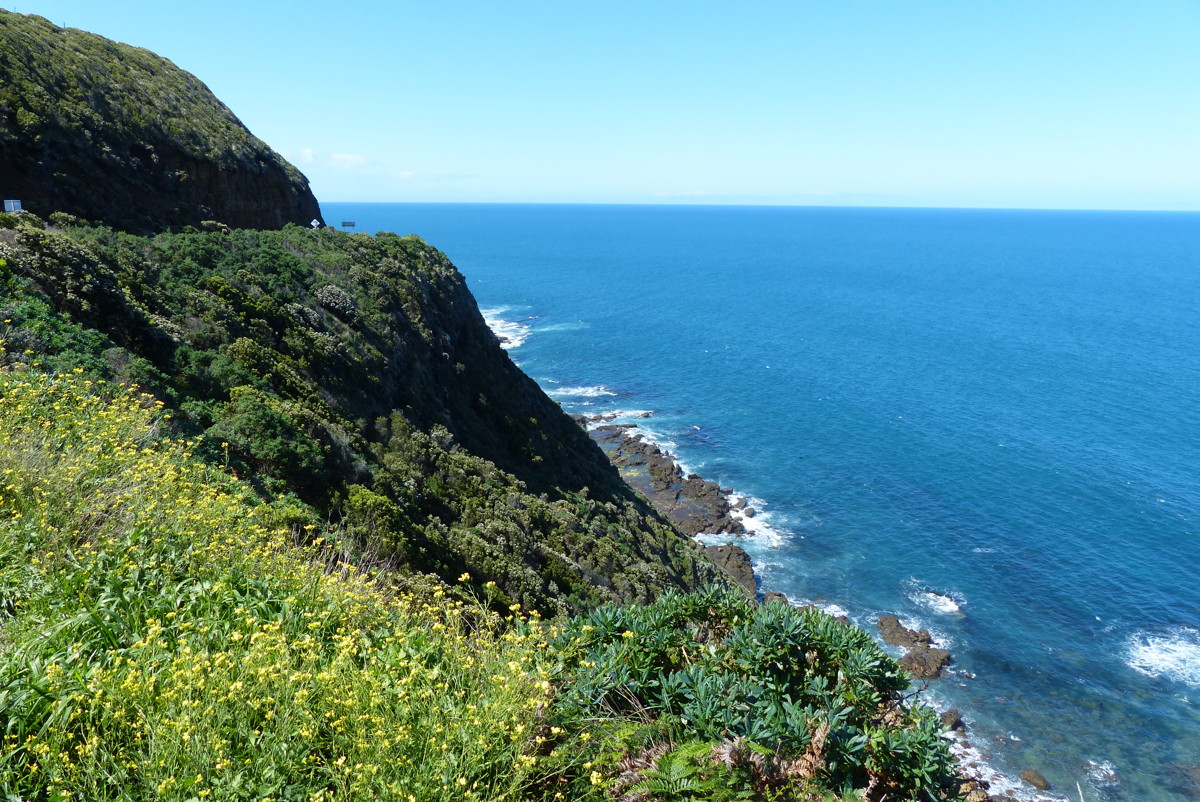 Our lunch stop.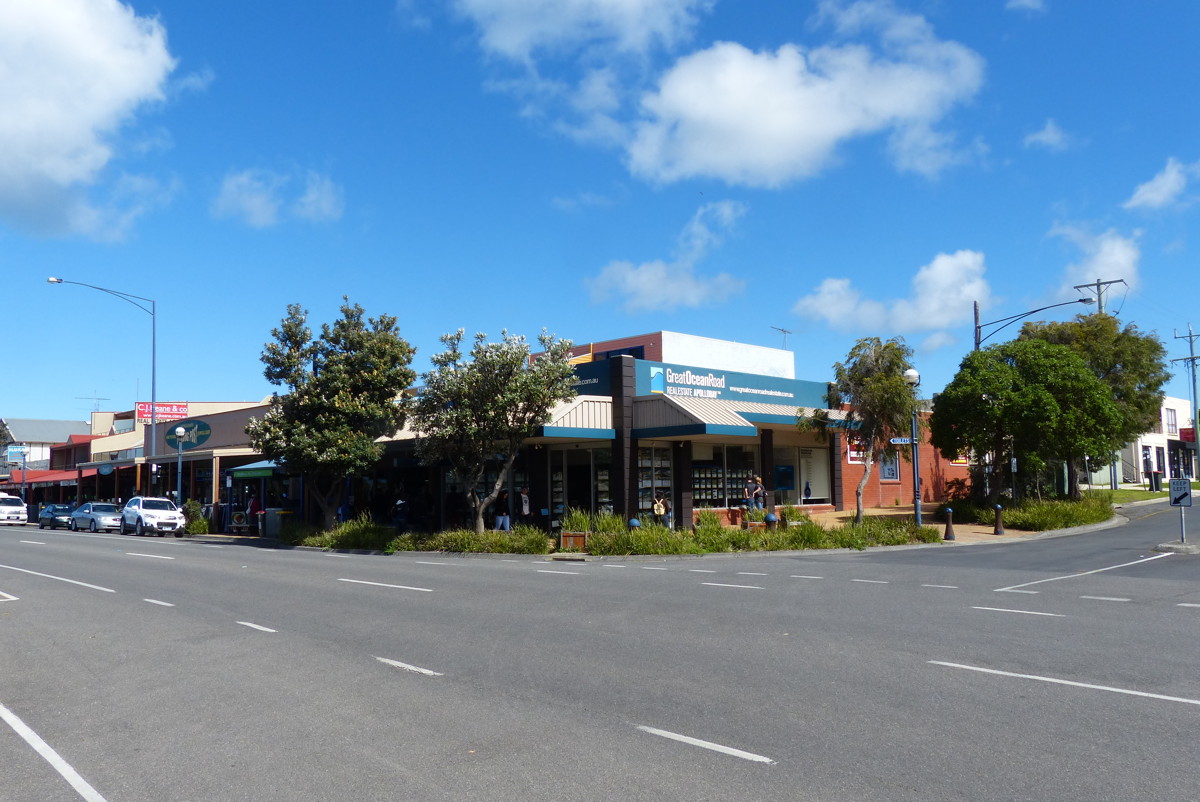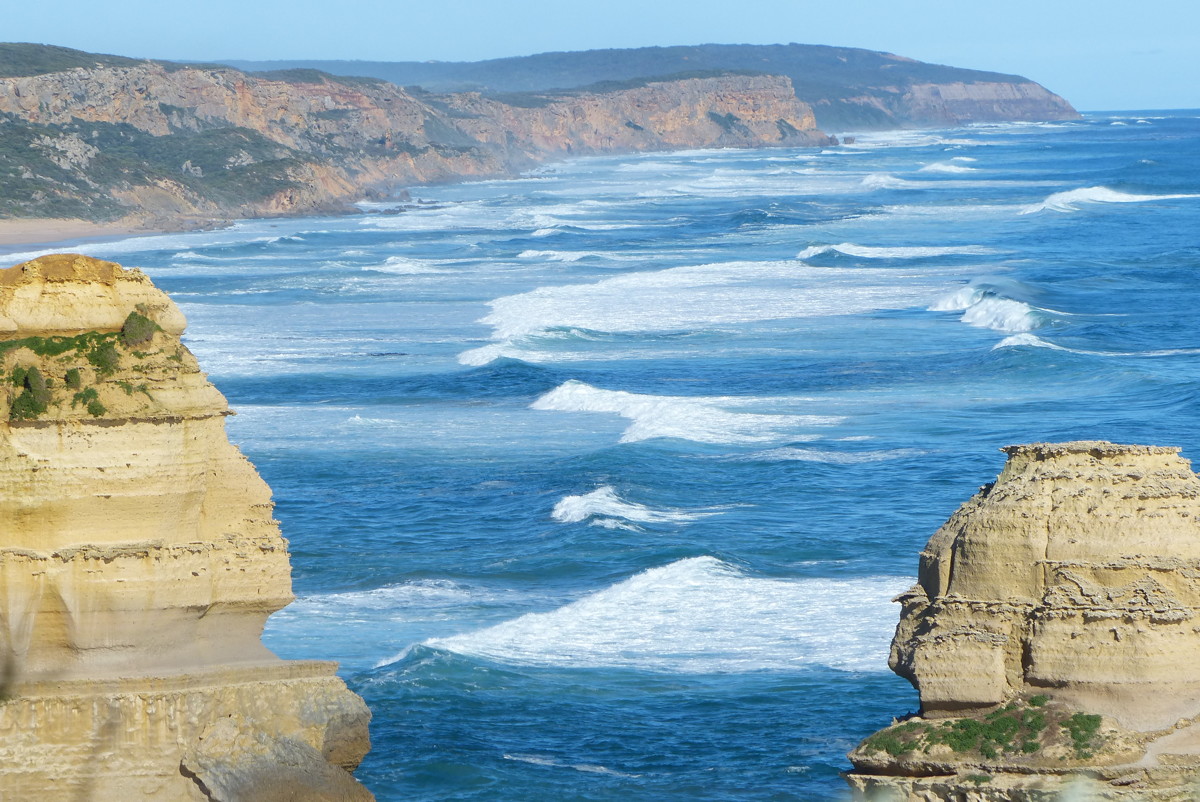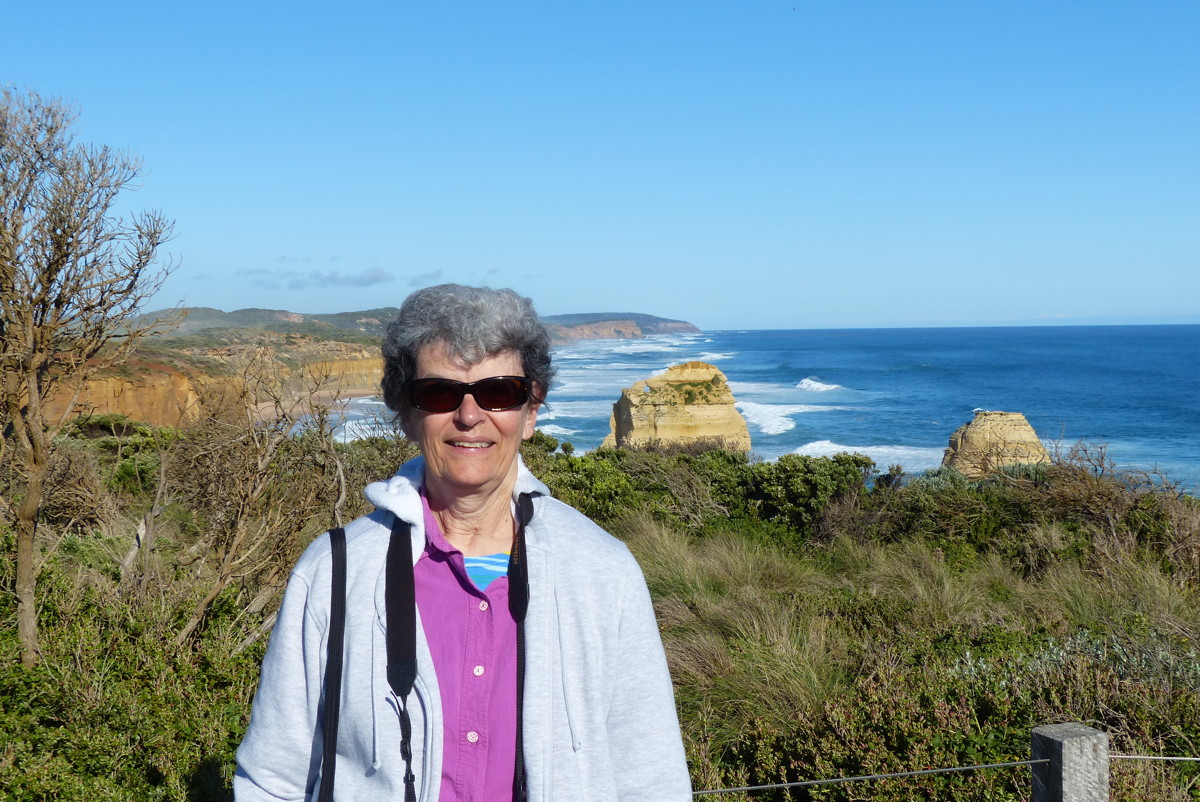 Helicoptors were for hire but no one from our group of 18 was interested.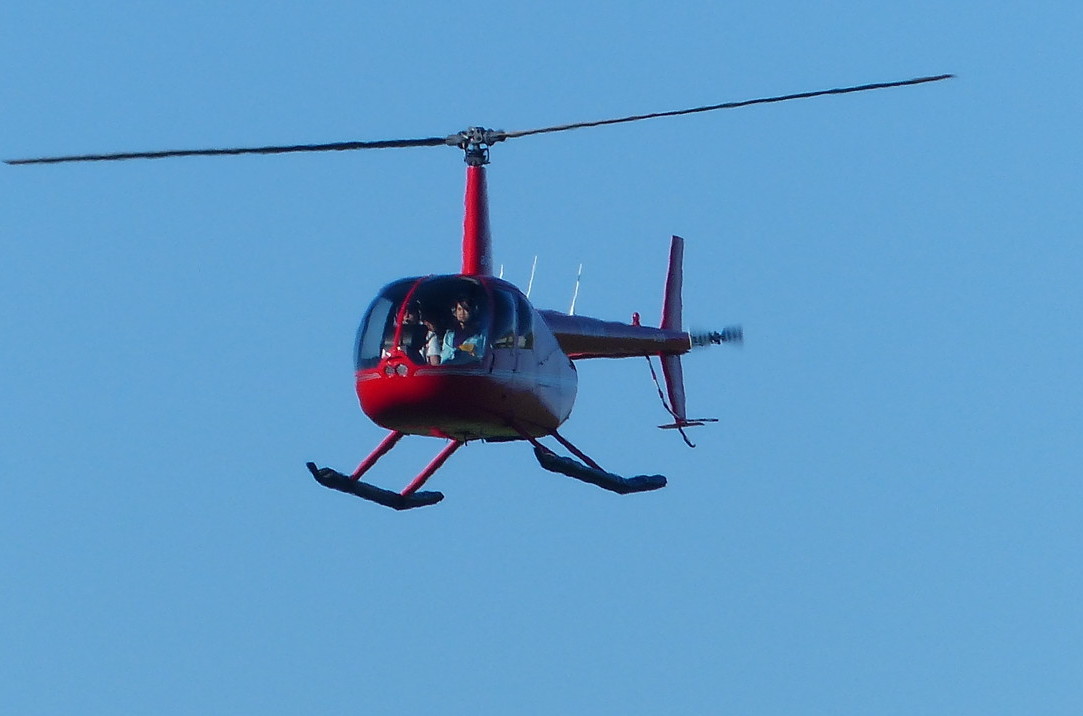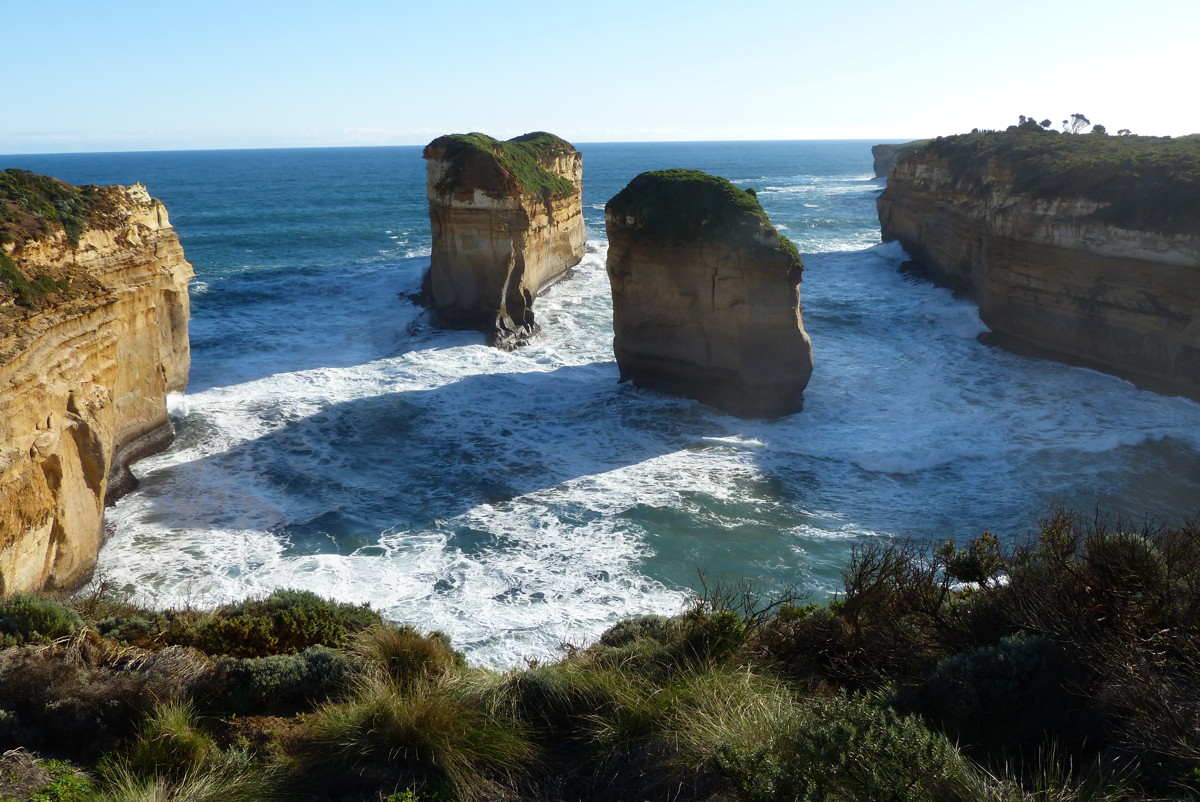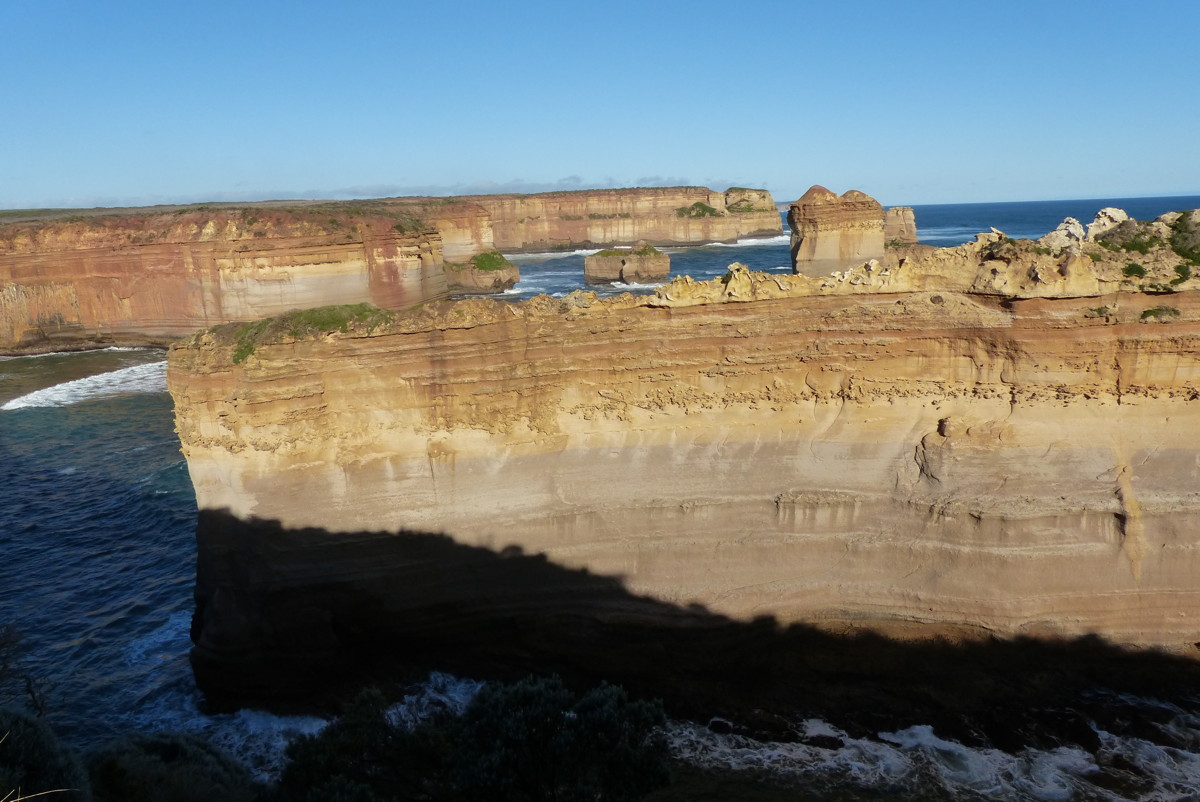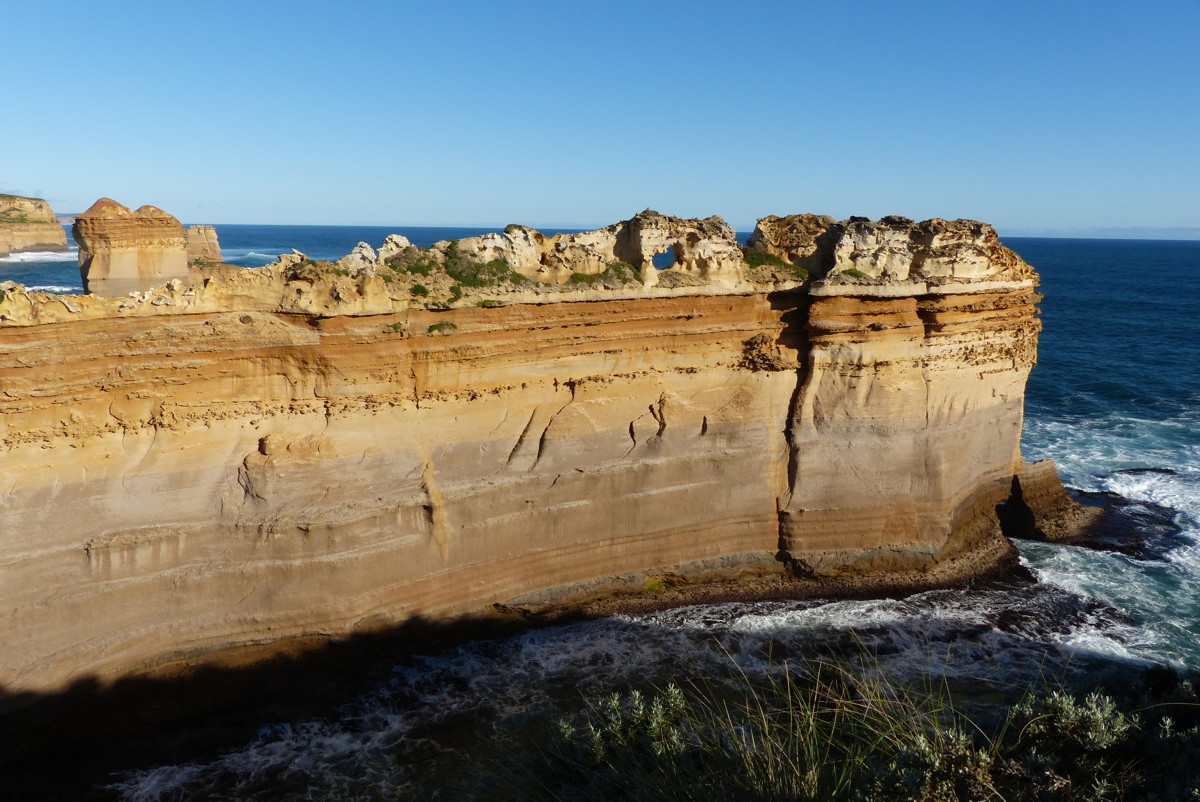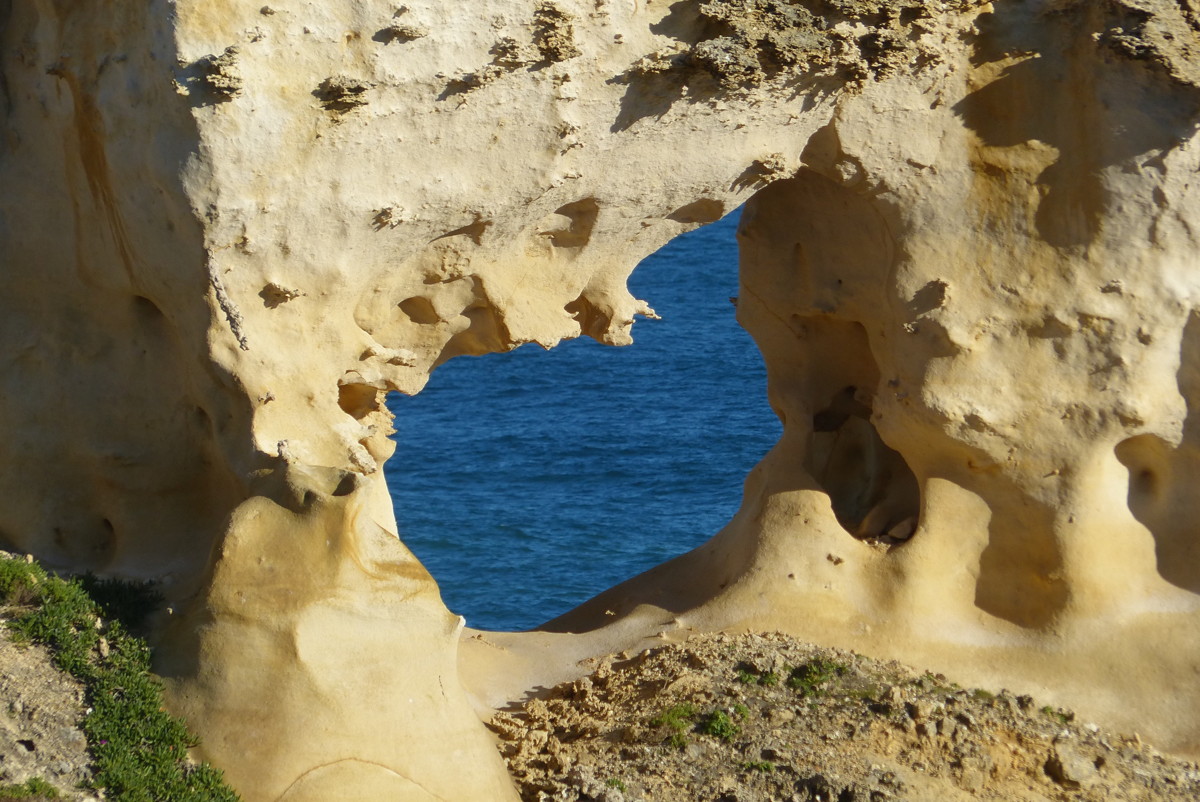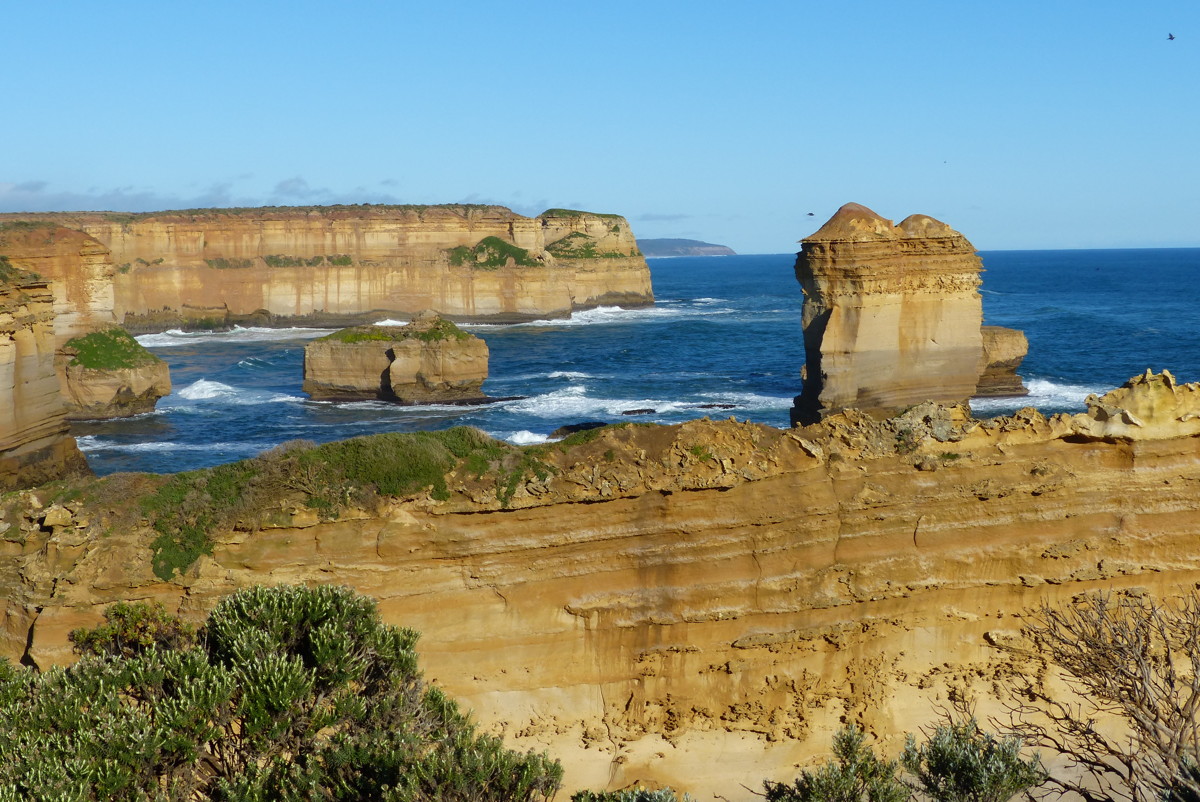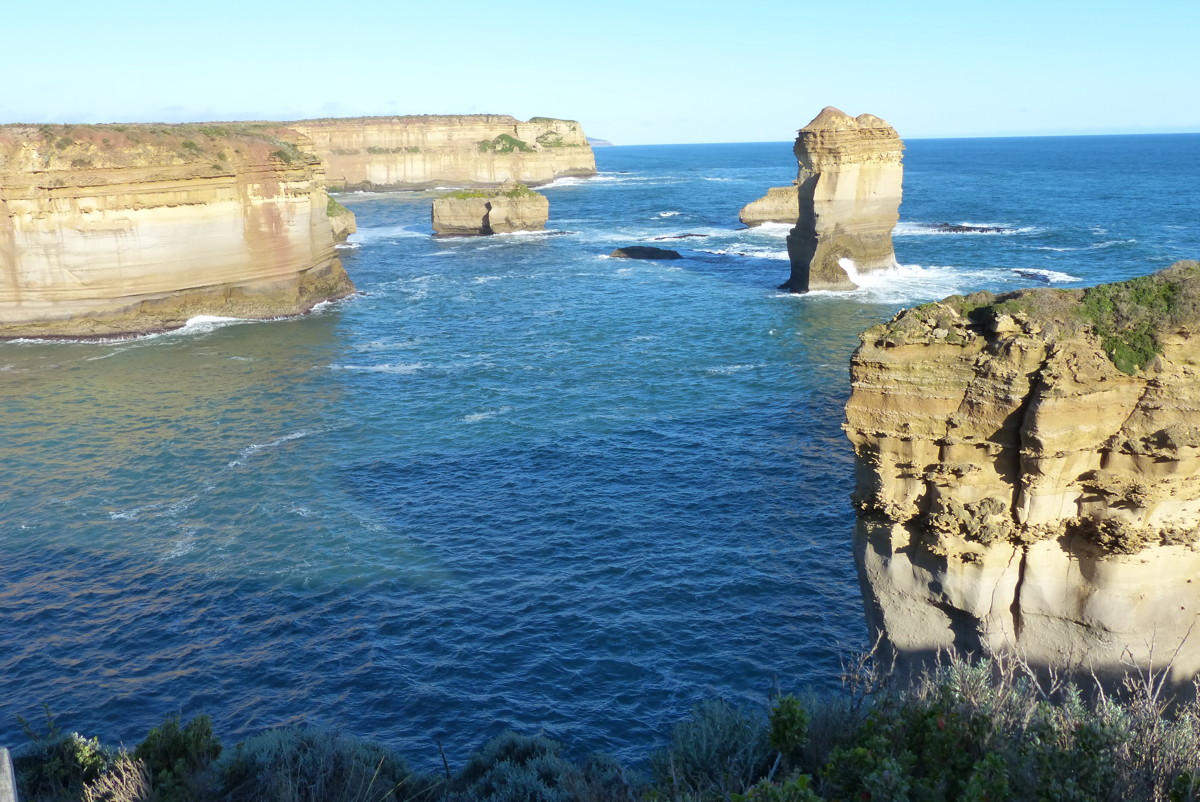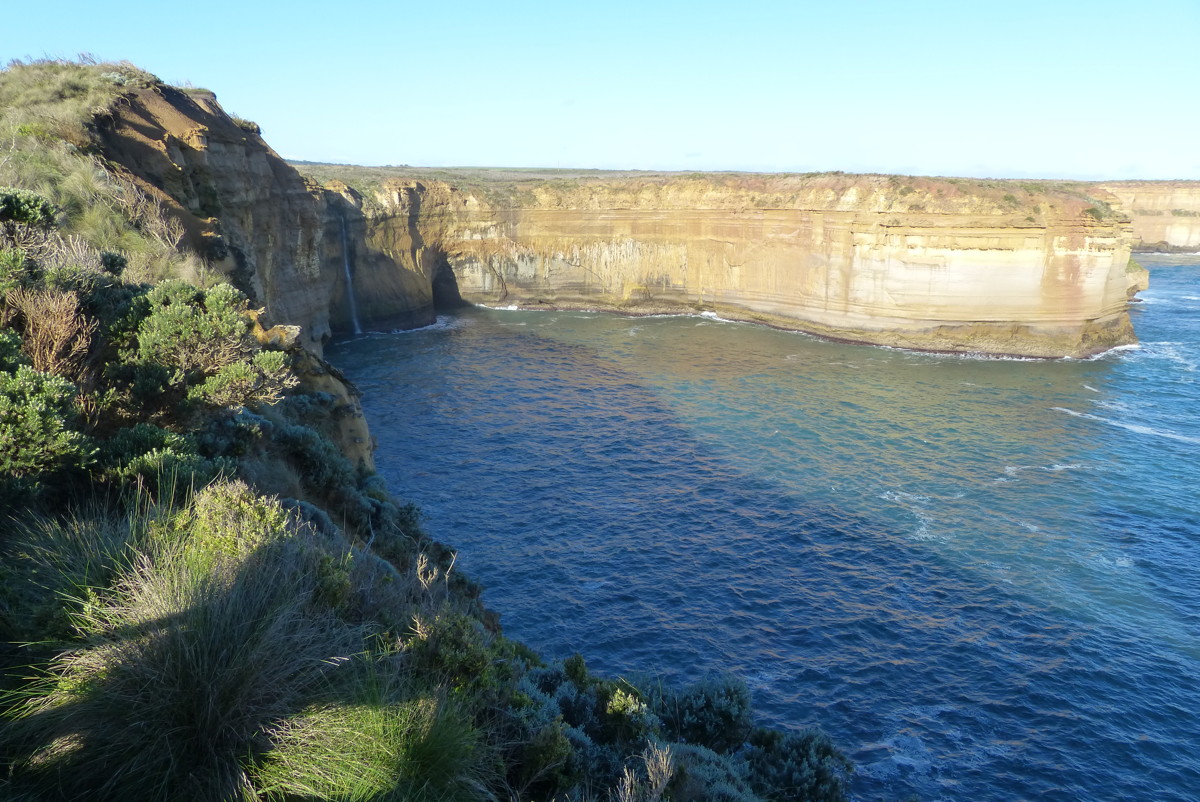 This is a zoom in on the prior photo to show the waterfall.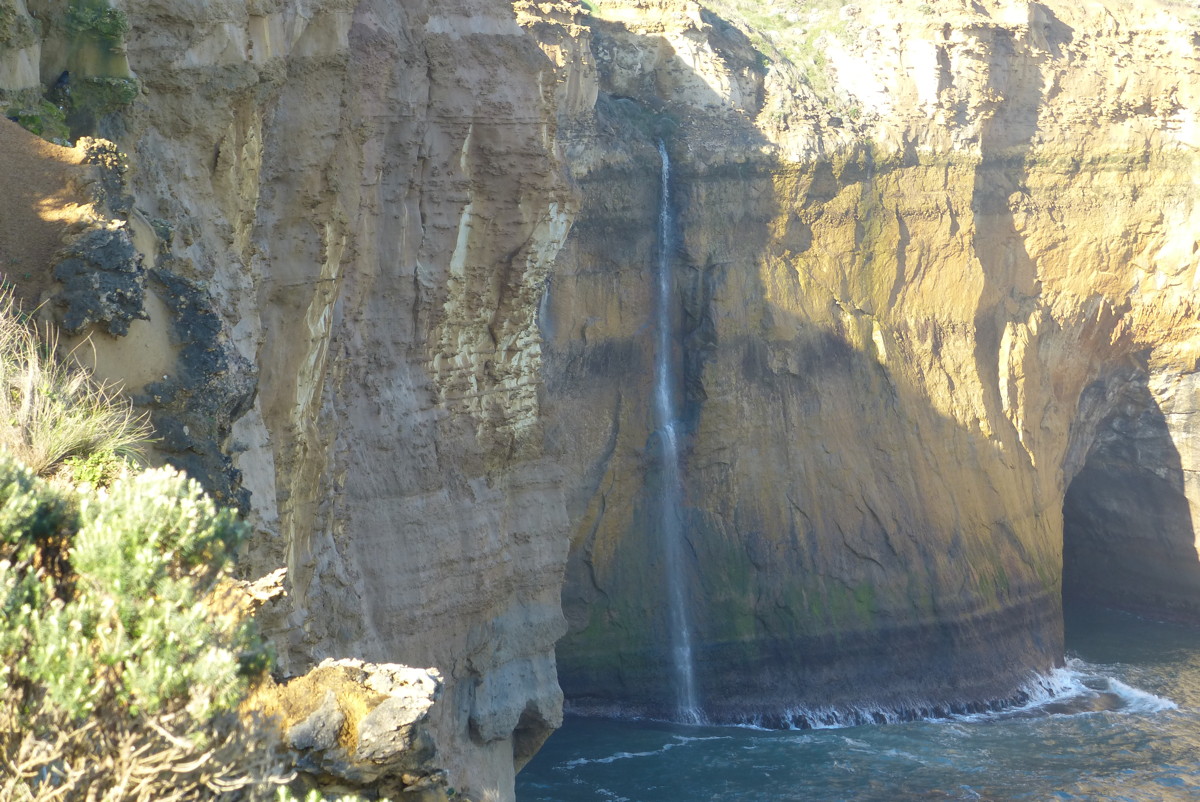 The gorge from above.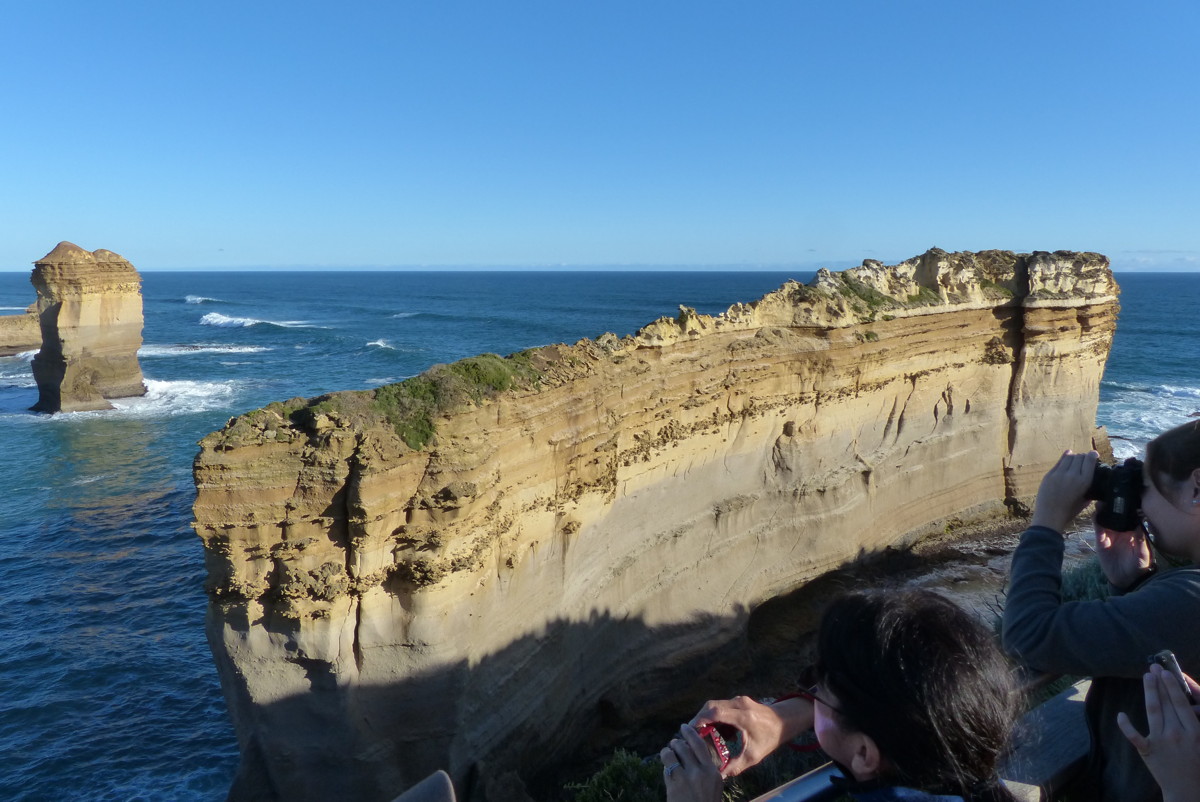 The gorge from below.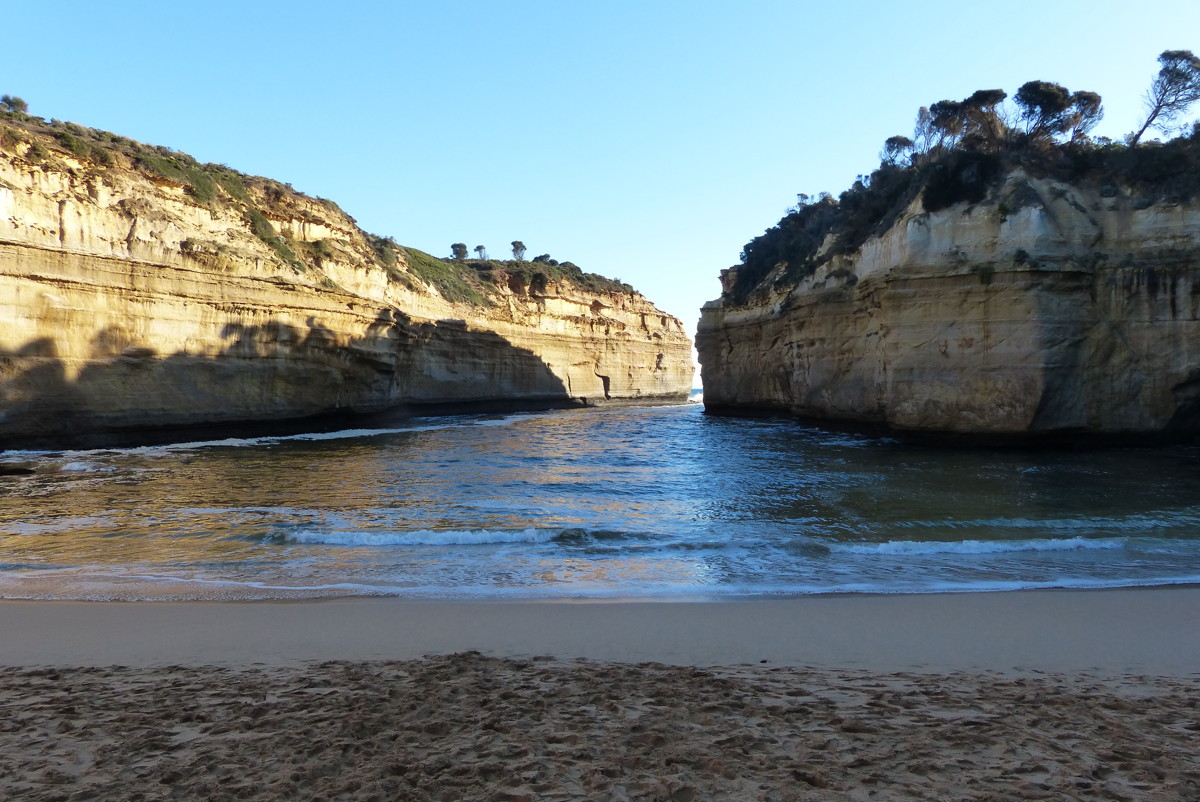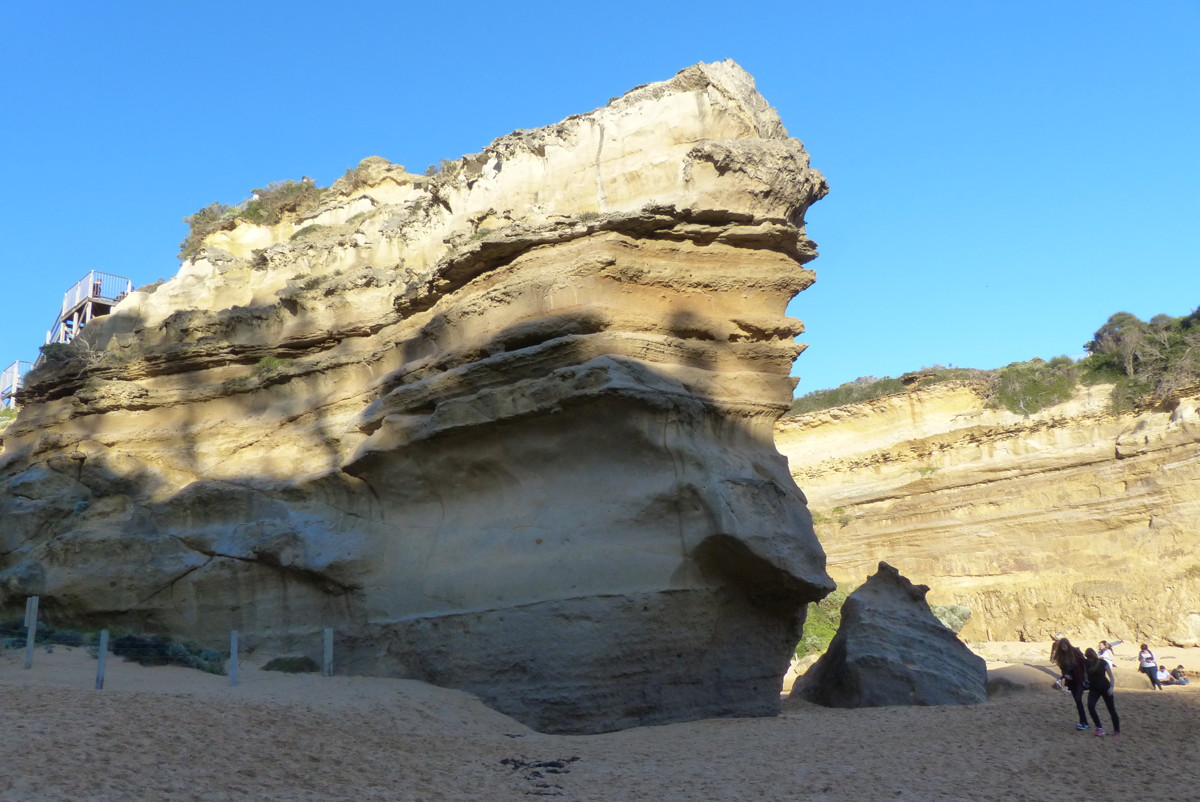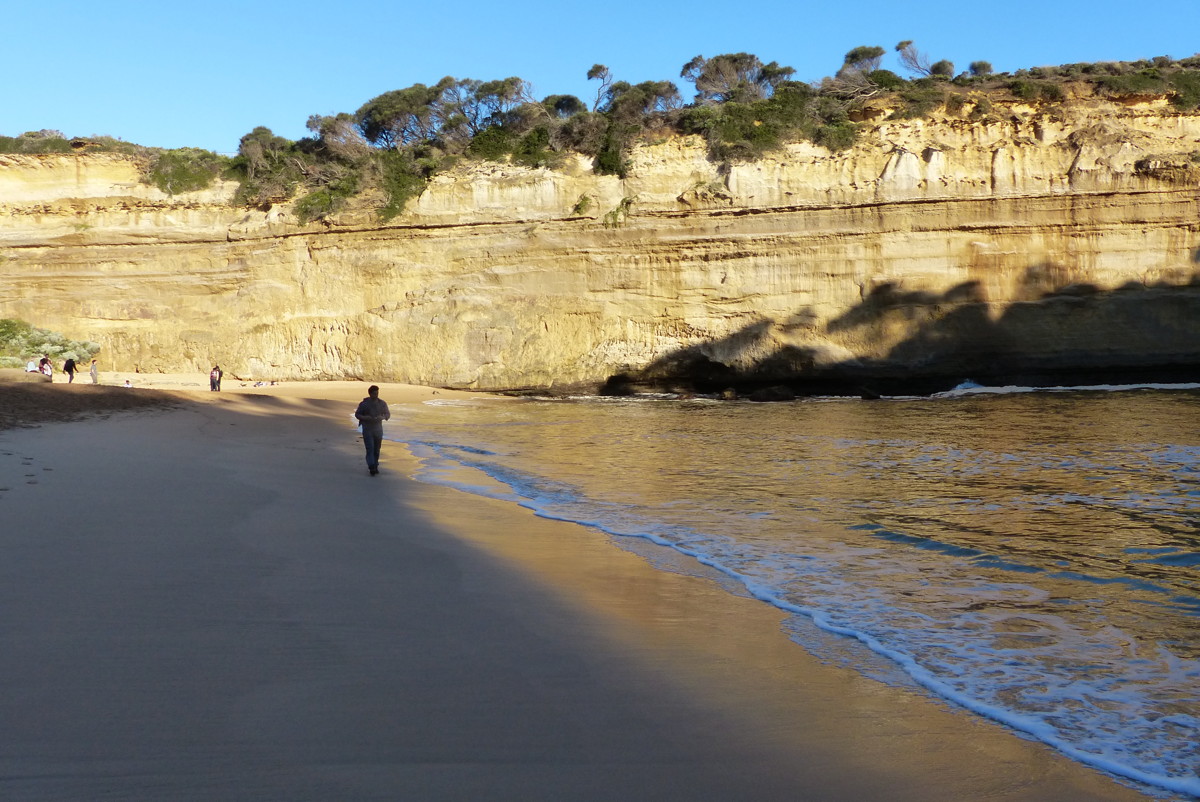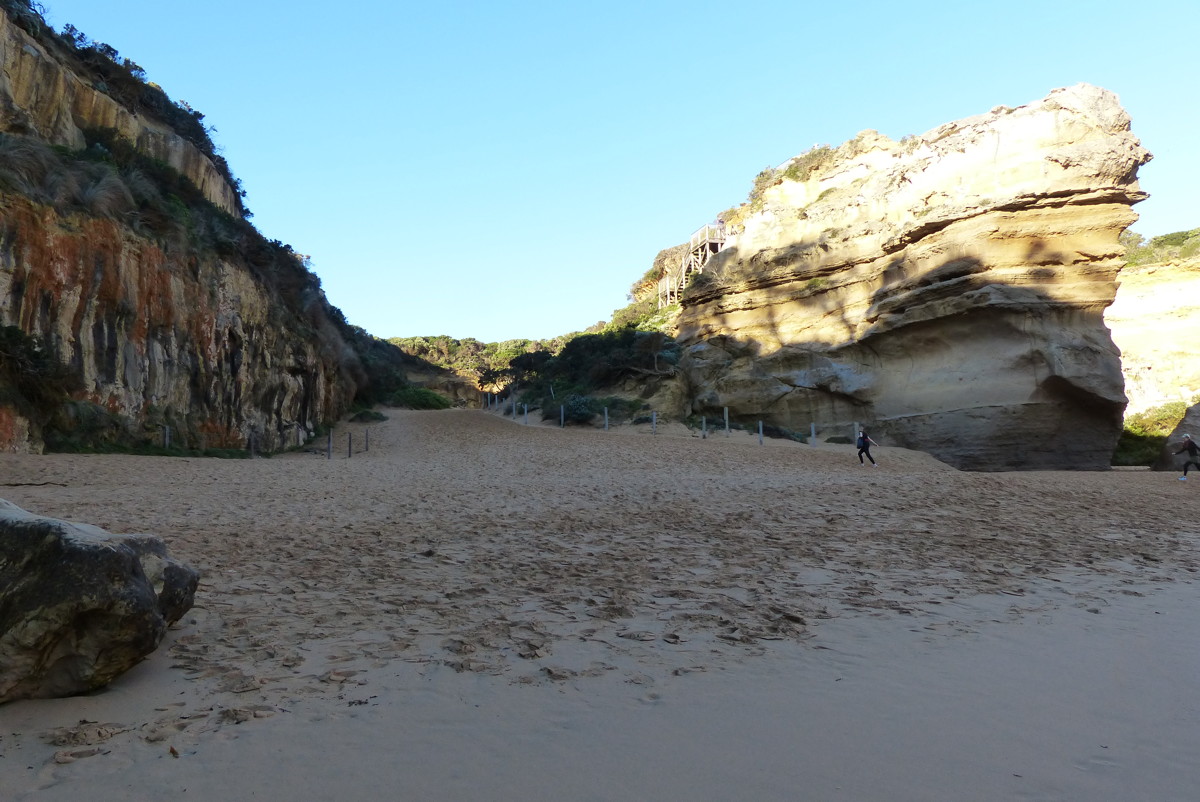 This was London Bridge, which
fell down
in 2002 when a section collapsed while two people were out on the end. Originally there was another arch, connecting it to the main bluff. They closed off access after that as it was considered too unstable.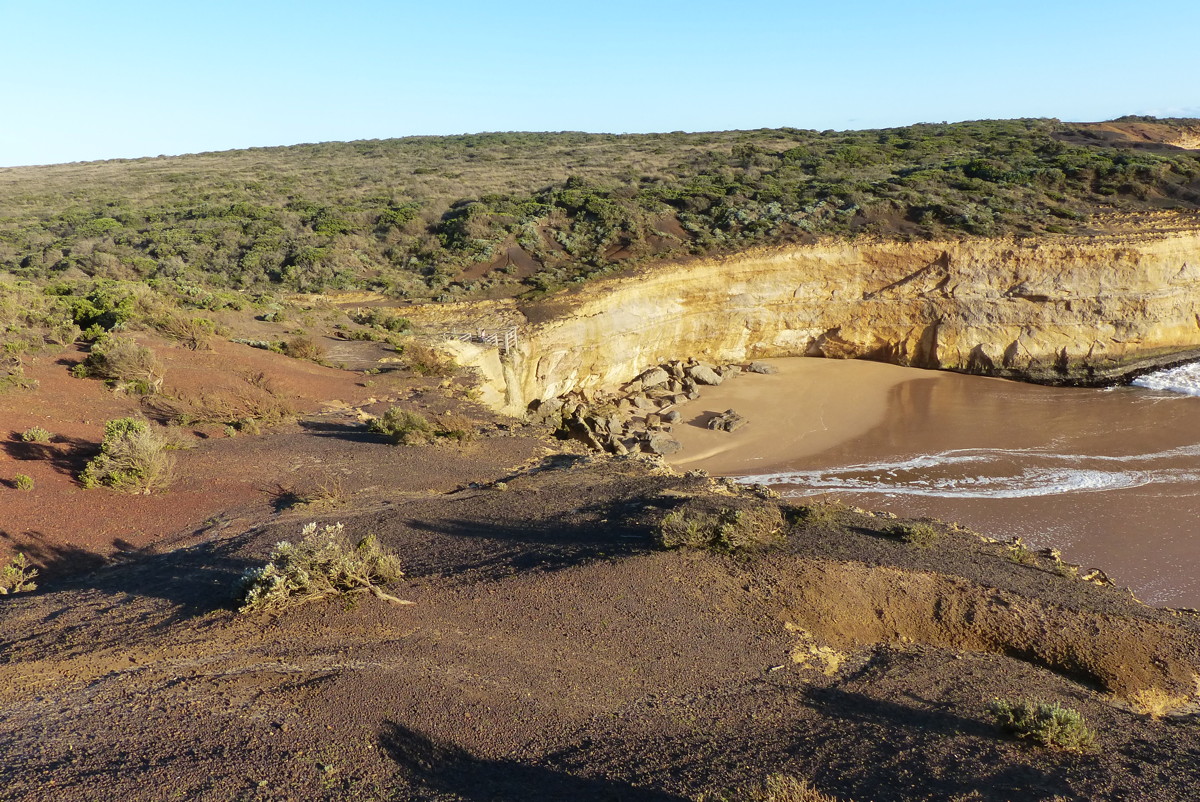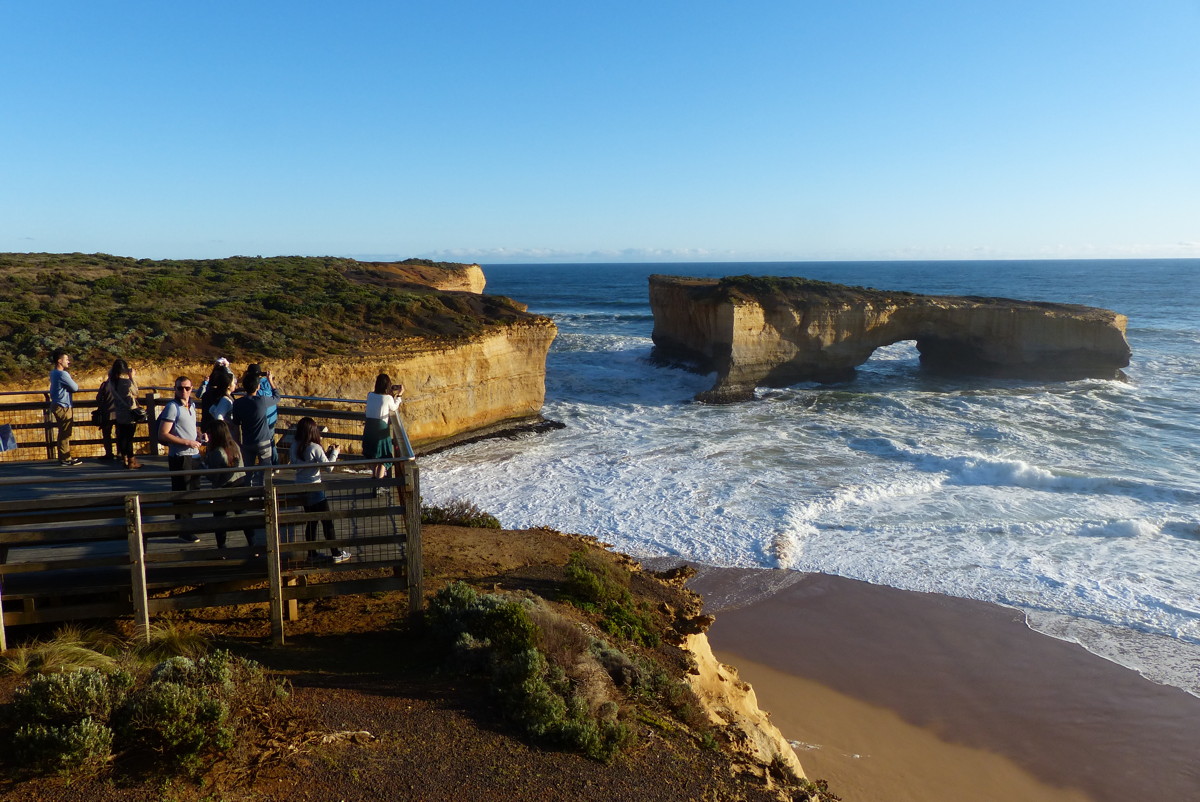 Return to index