O'Reilly's Rainforest Retreat - September 2013
This eco-lodge opened in 1926,is a two hour drive Brisbane. Near Lamington National Park it overlooks the western McPherson Ranges. We spent three nights here exploring the area and doing some exceptional birding.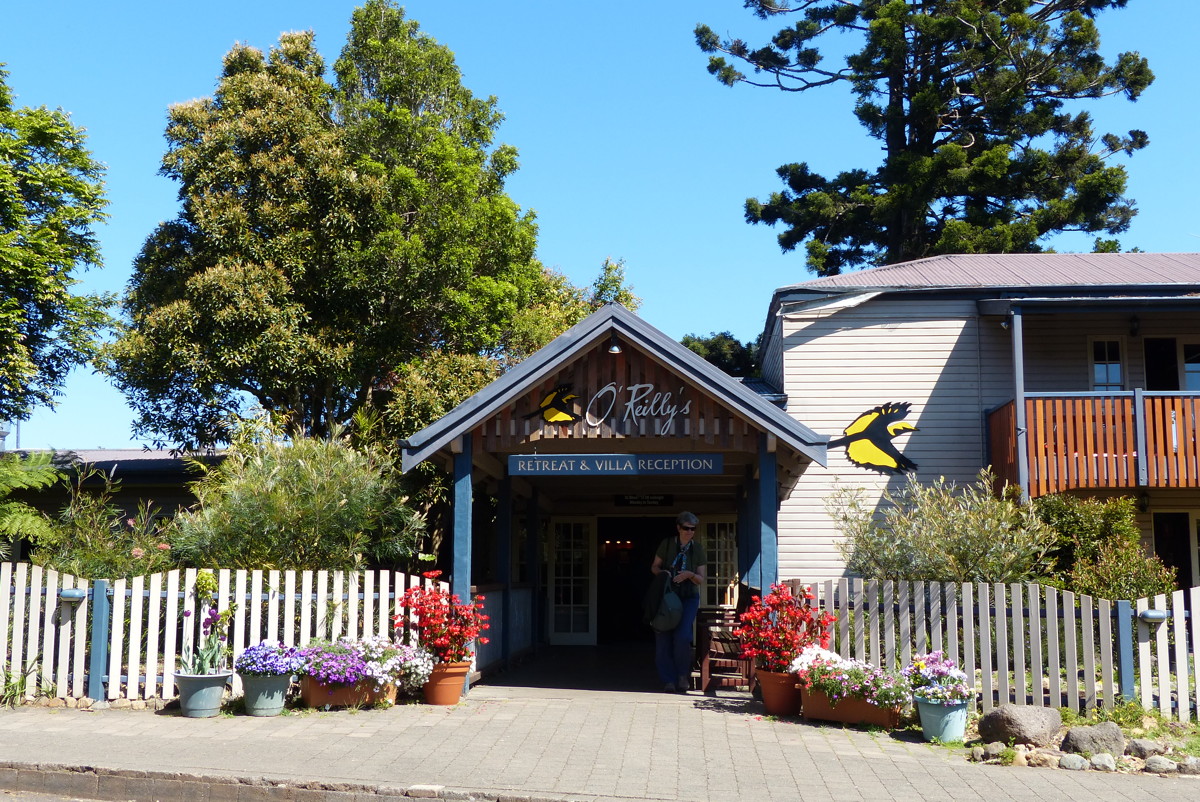 There are several trails starting from the front entrance.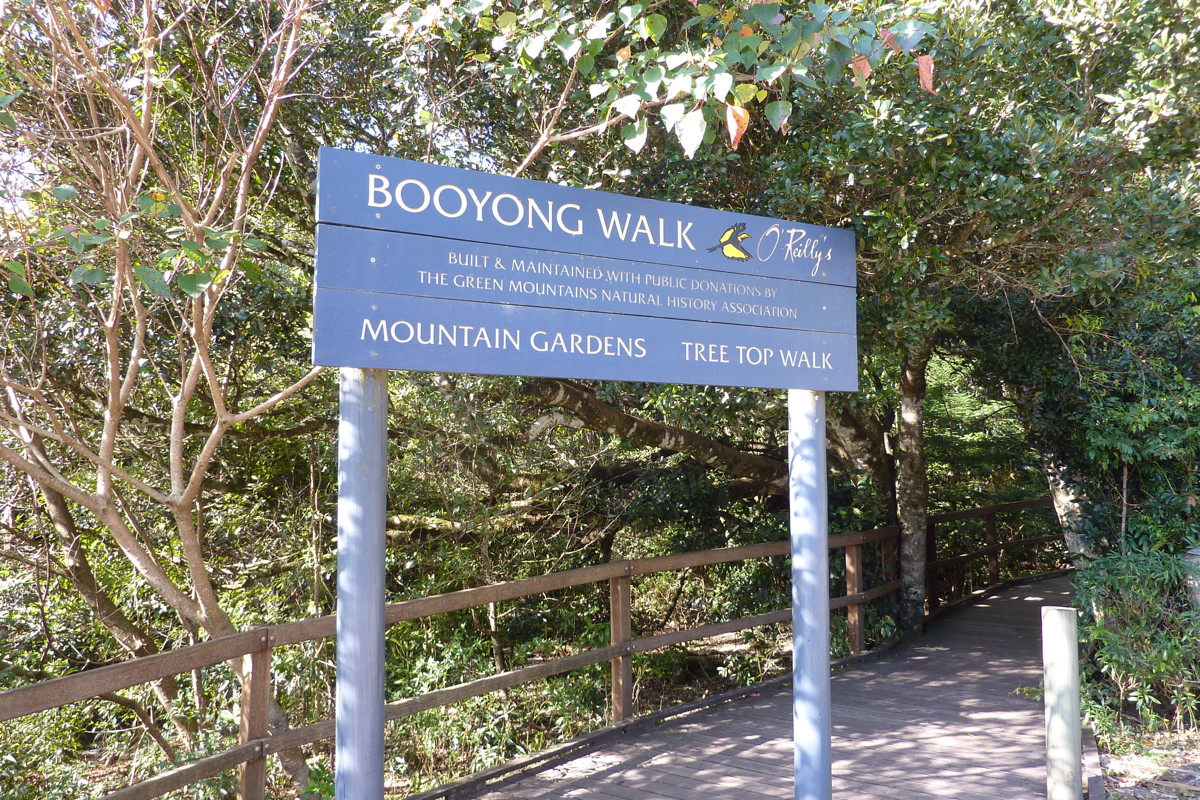 The trees along the well built board walks were mostly native rainforest trees, some having buttress type roots systems.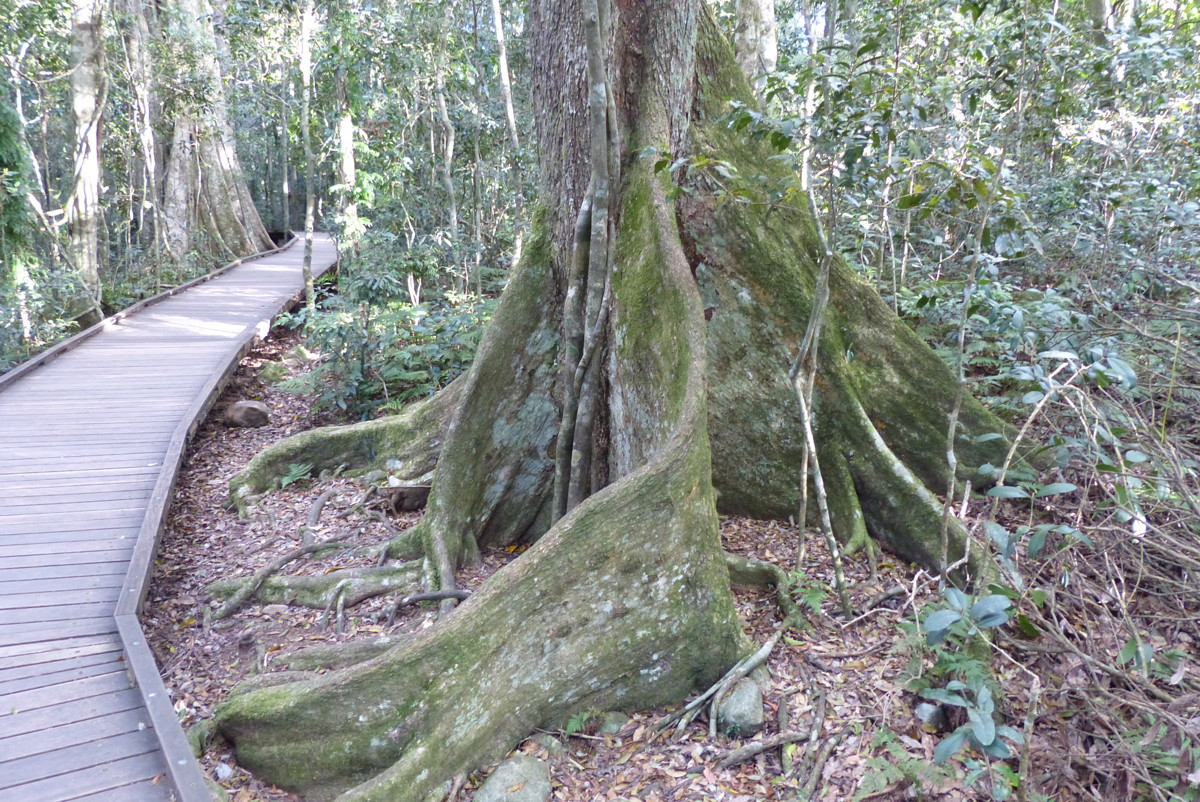 Roots from this tree wrapped around one of the massive granite boulders found in the area.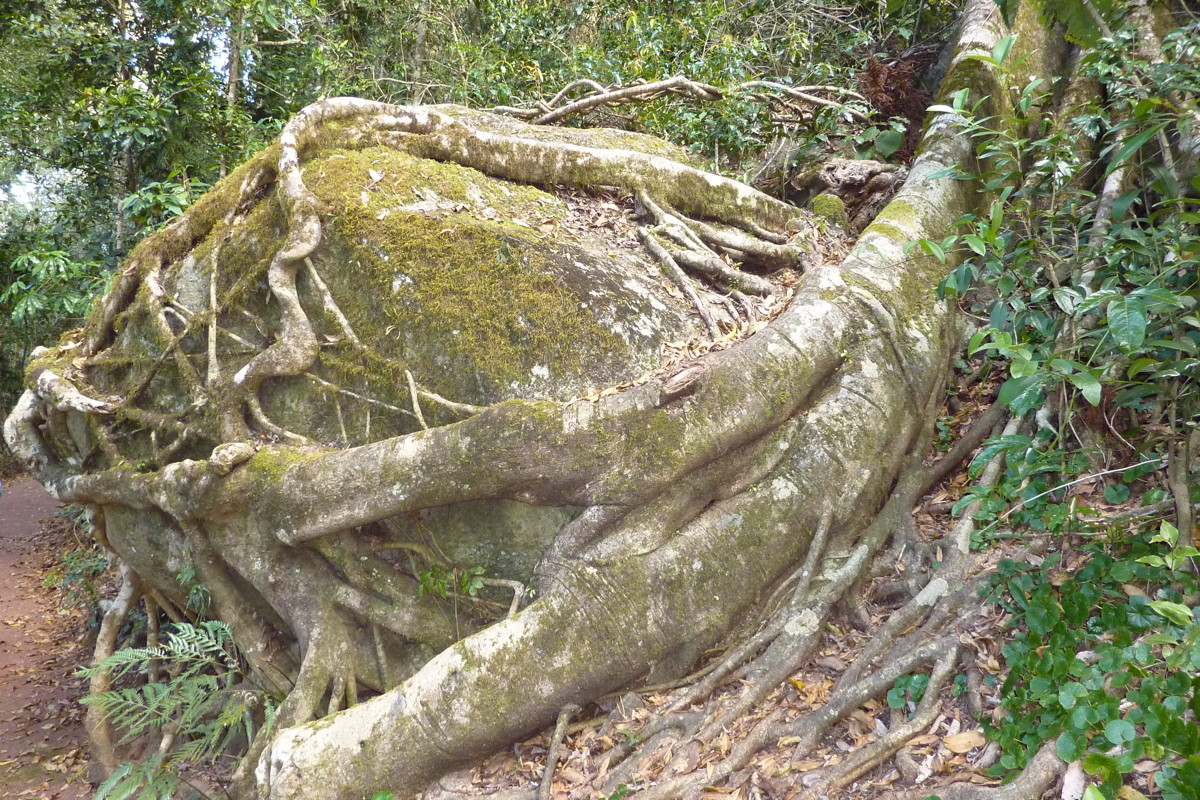 The fig trees start out like a vine on an established tree, sending roots to the ground, then eventually filling in to support themselves.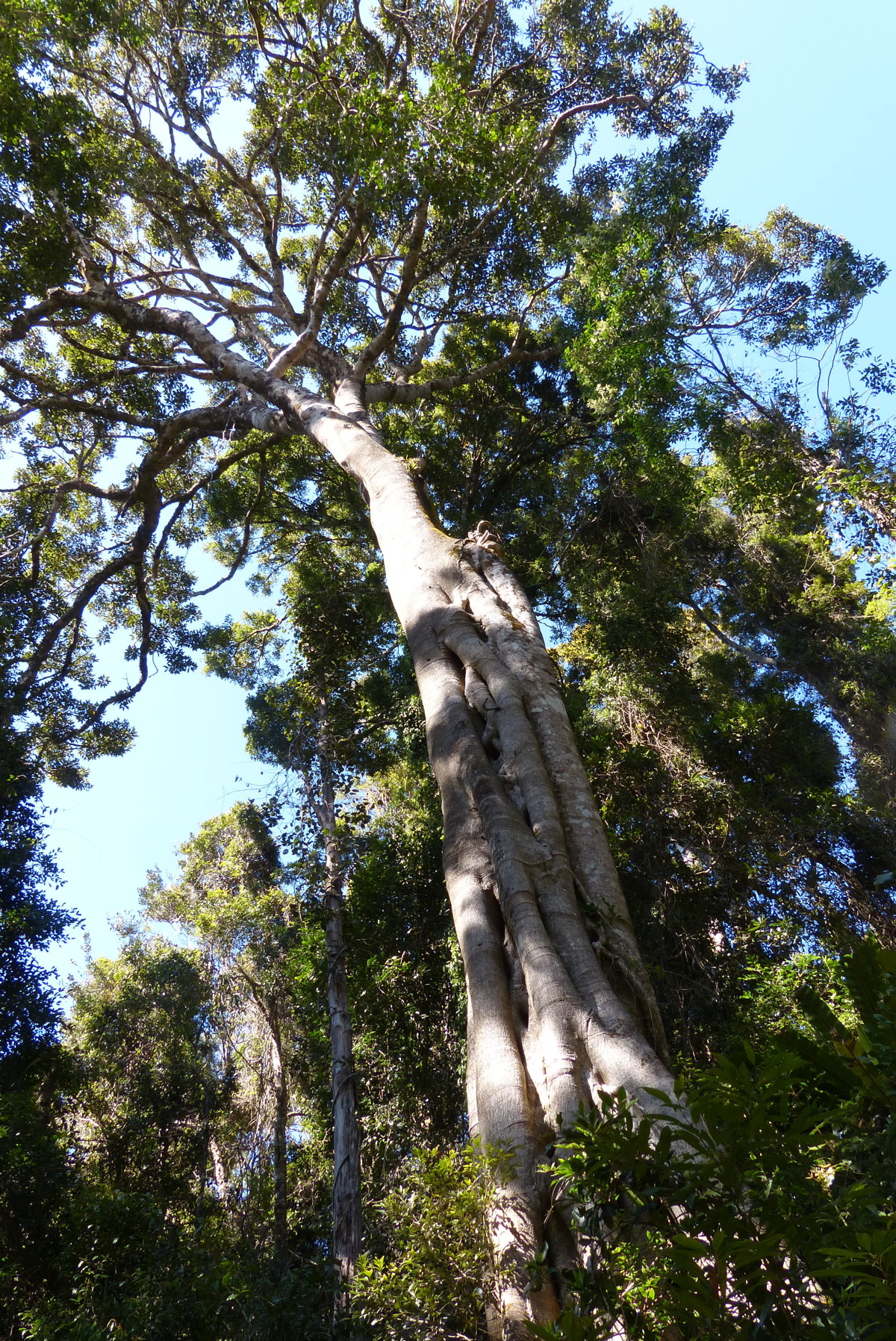 An unusual spider nest caught our eyes because of it's blue shiny web. The nest was built into the stem of a hollow vine about knee high, right on the boardwalk.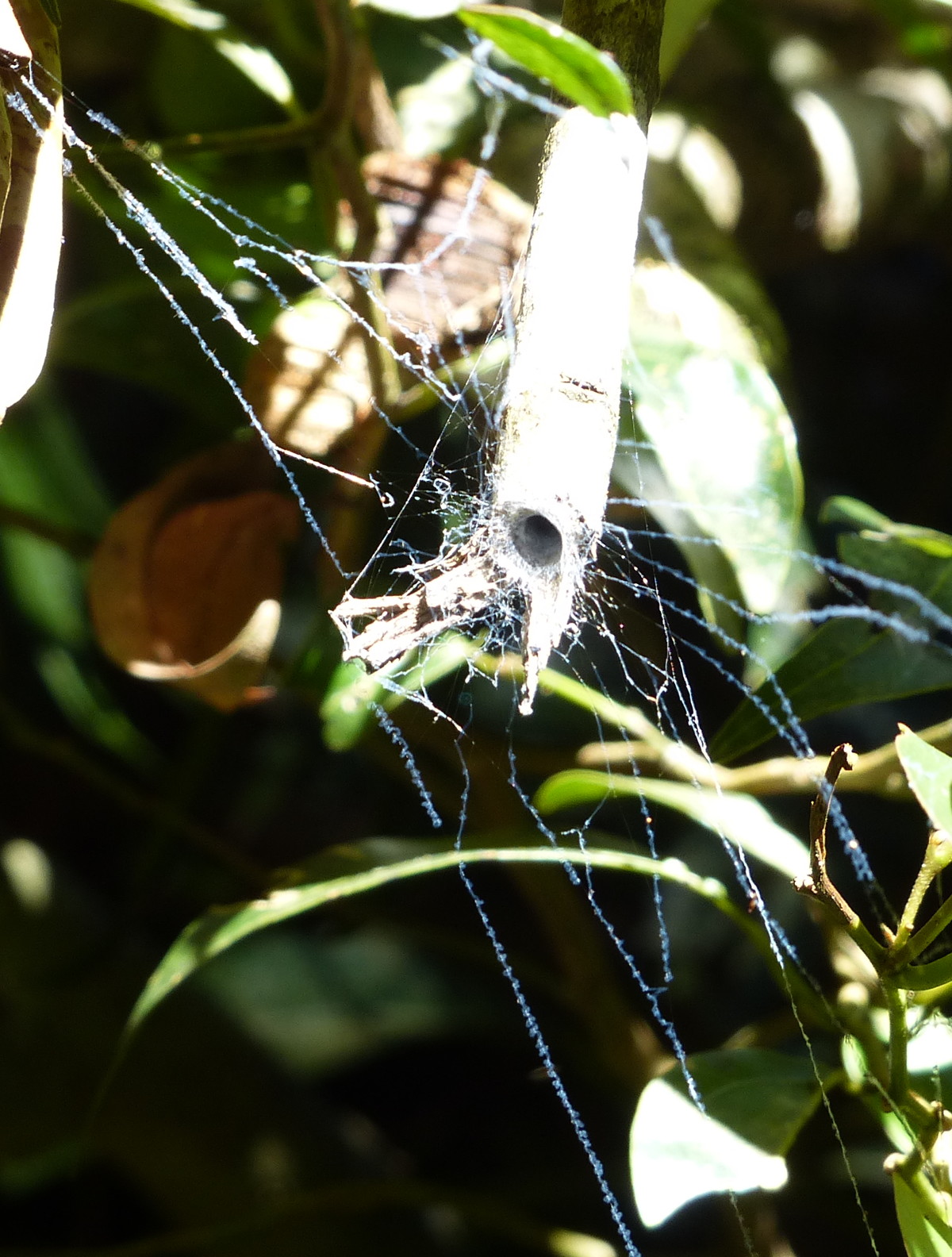 Tree Top Walk, 16 meters above ground and supported by cables and tall poles. We were told that some birds can be seen mostly high in the trees, but we didn't actually see any.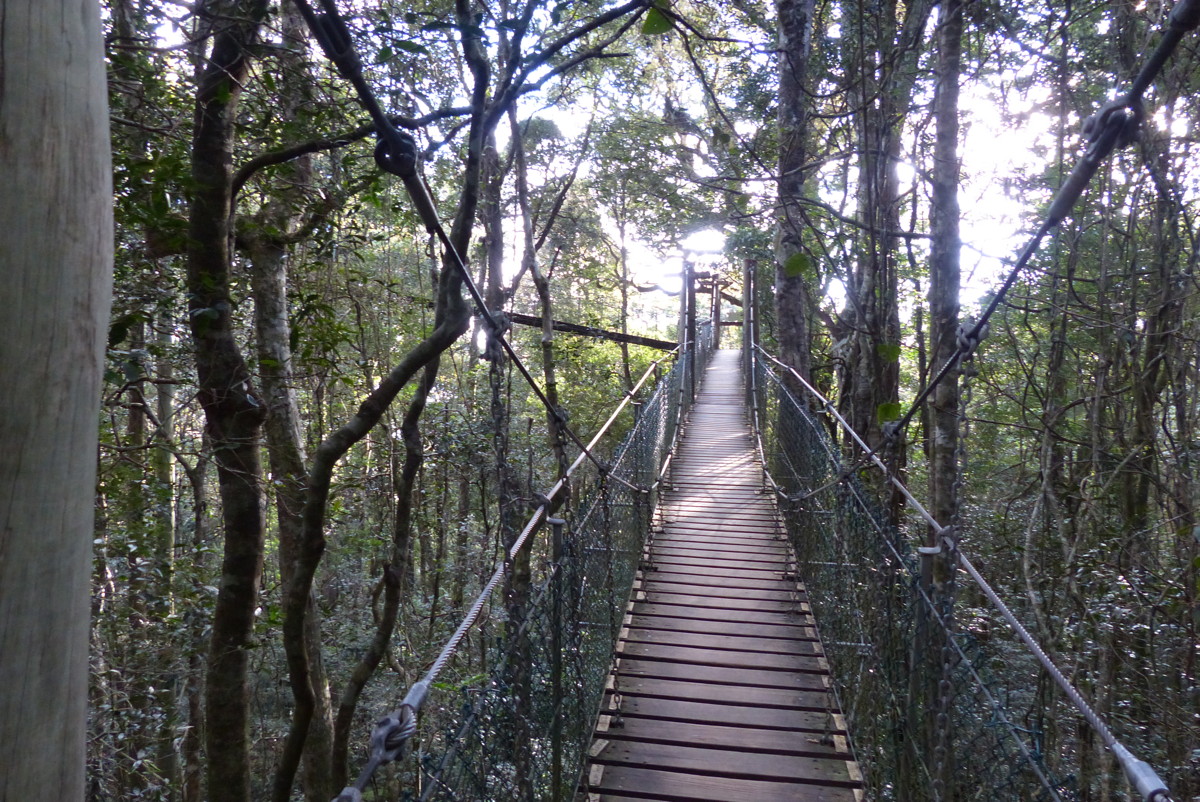 Annamarie taking a rest in one of the gardens under a blossoming tree.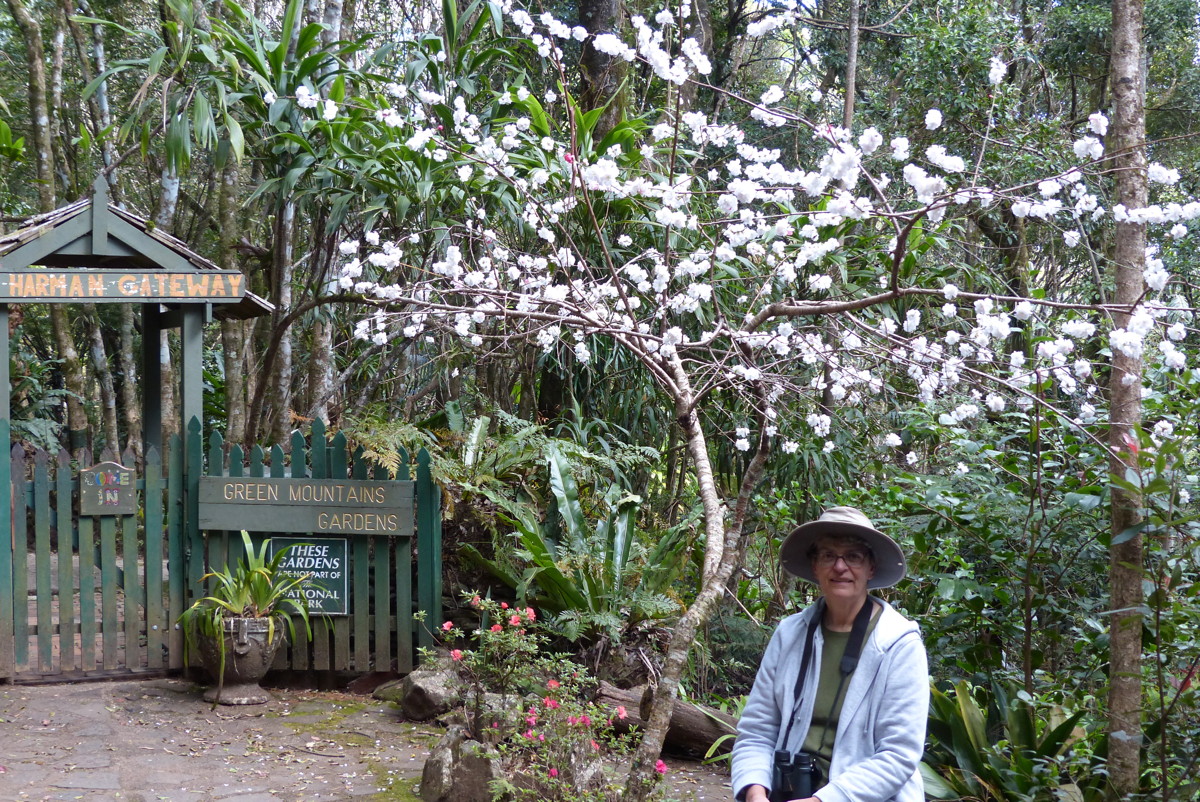 Annamarie and the guide found orchids in an oak tree while Al tried to photograph them. The third photo in this group is the orchid.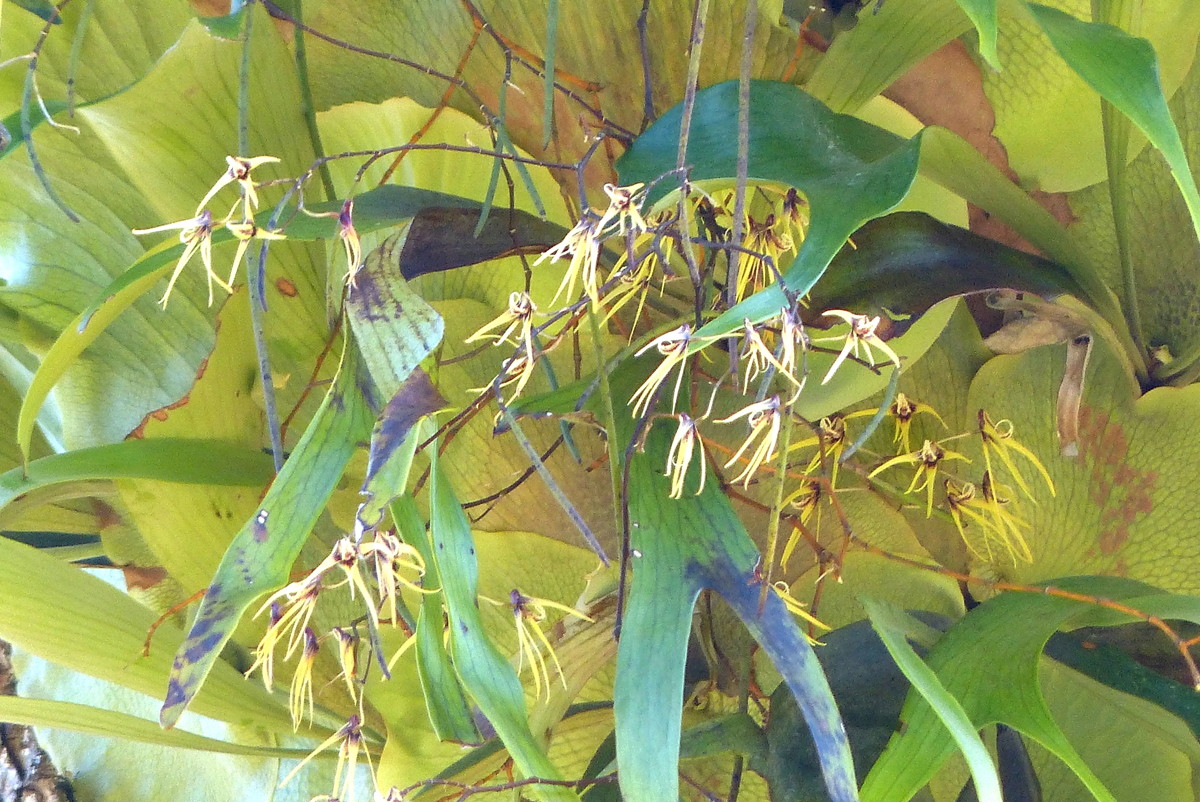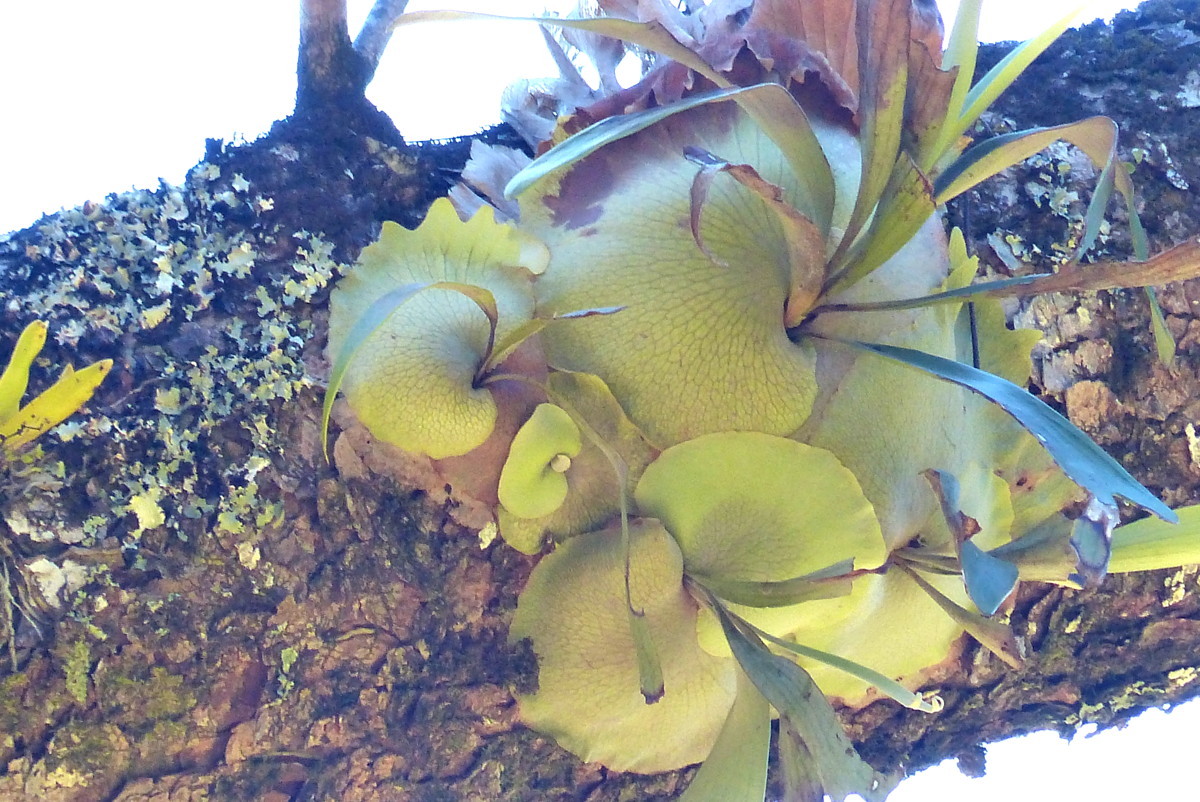 This is the orchid.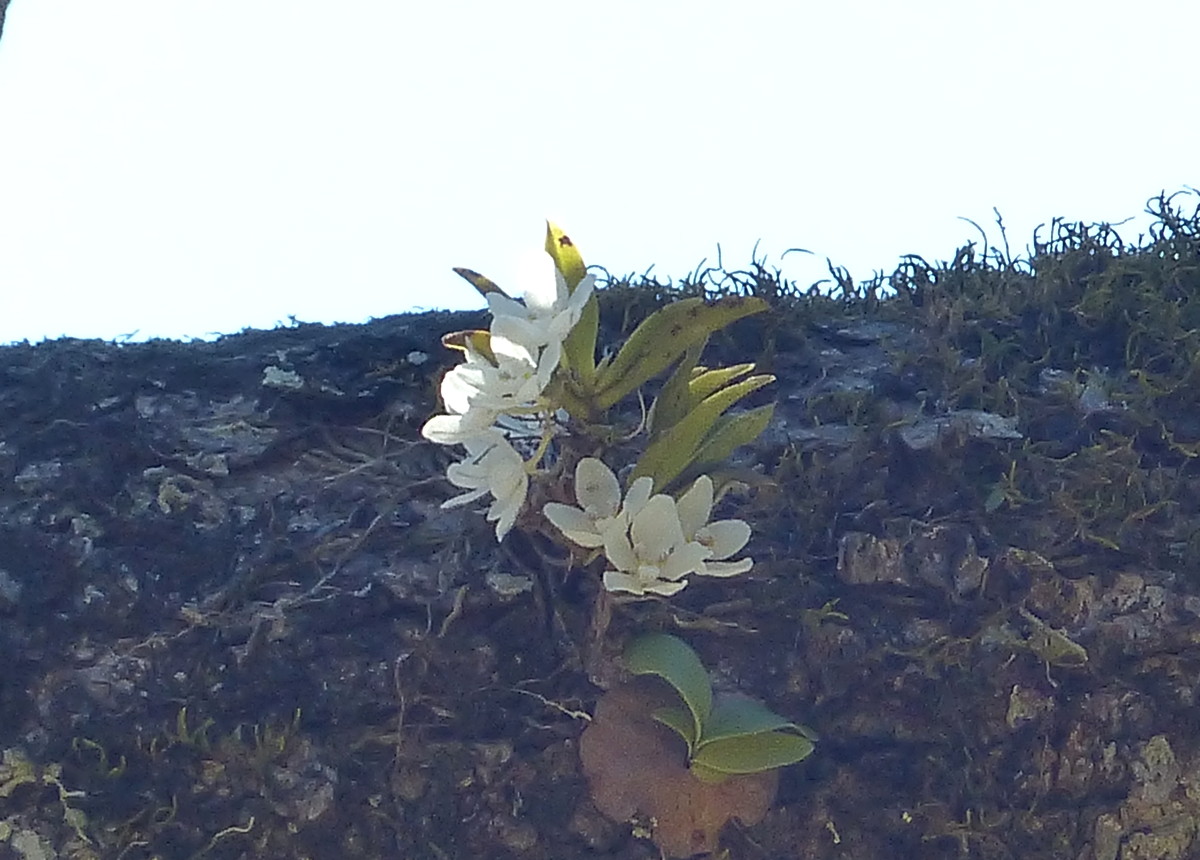 Near dusk, the wallabies came out to eat.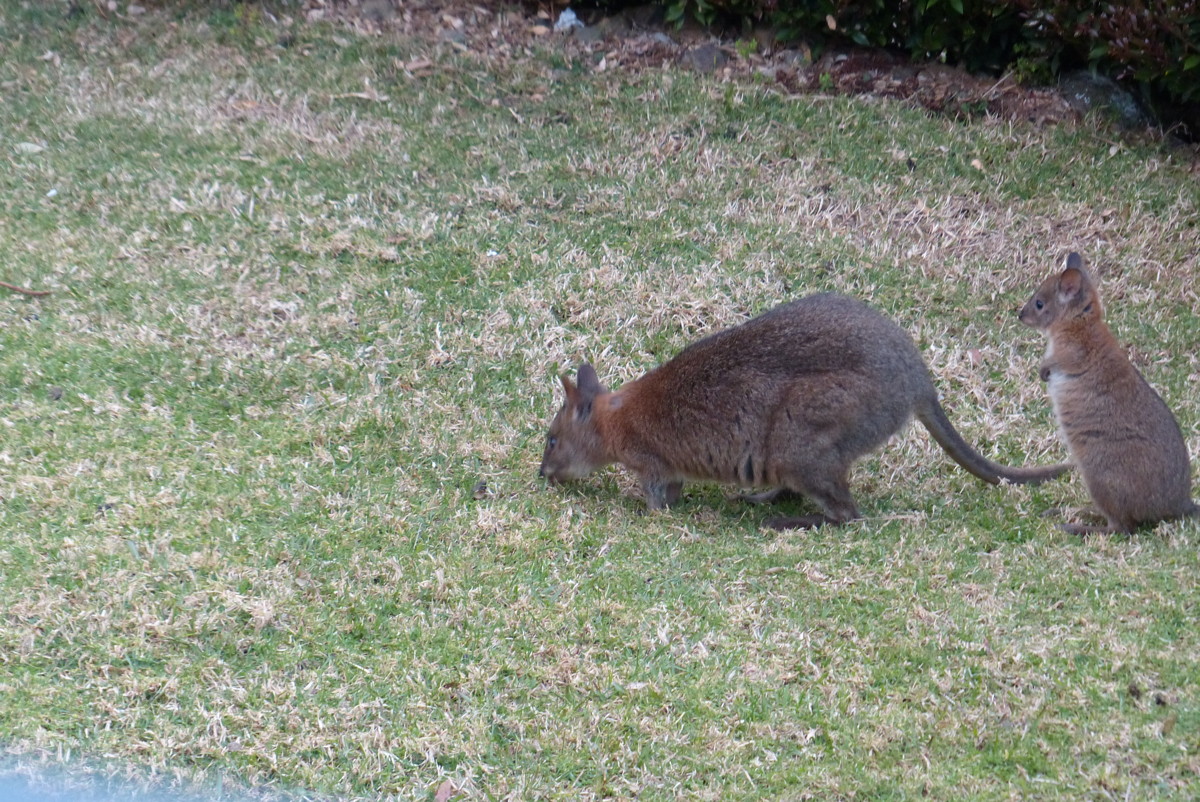 Balance Rock was so well balanced we were told it rocked in the wind. It must have weighed four tons. This was our destination on our second day here.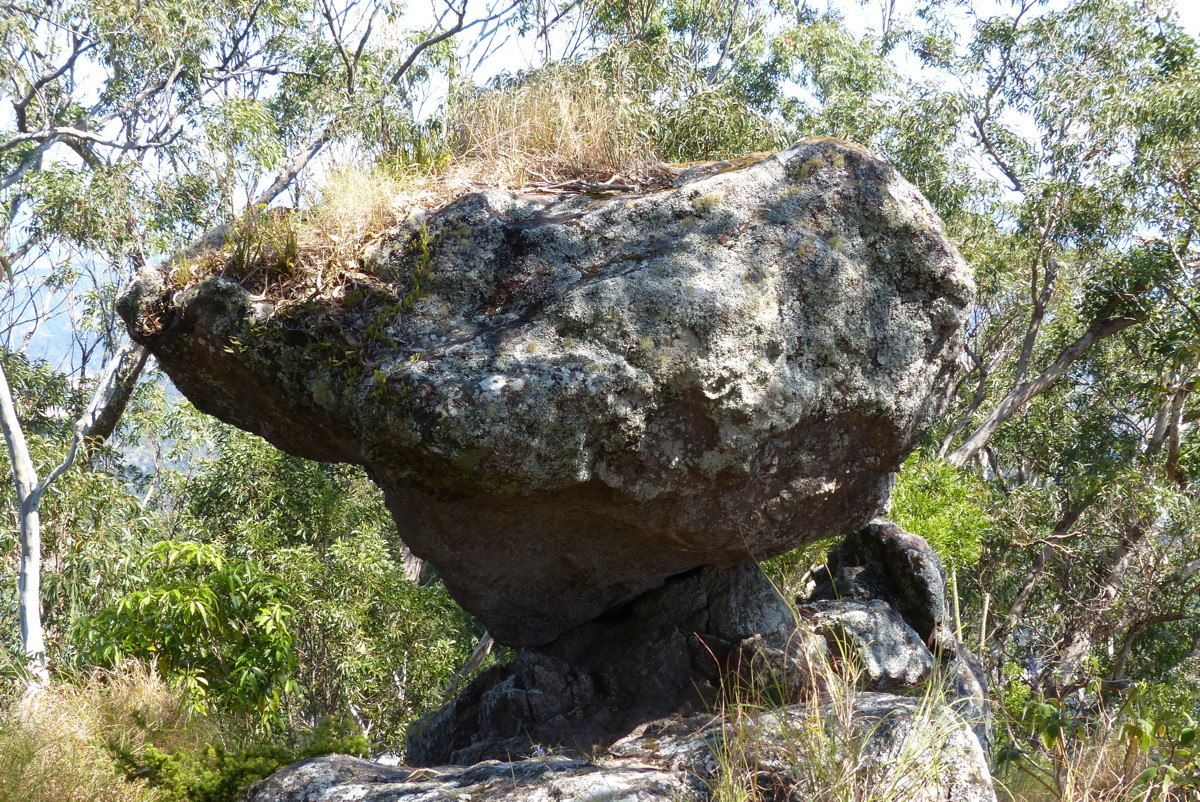 Water falls on the canyon across from Balanced Rock.
Duncan served us Billy Tea and Damper near the rock.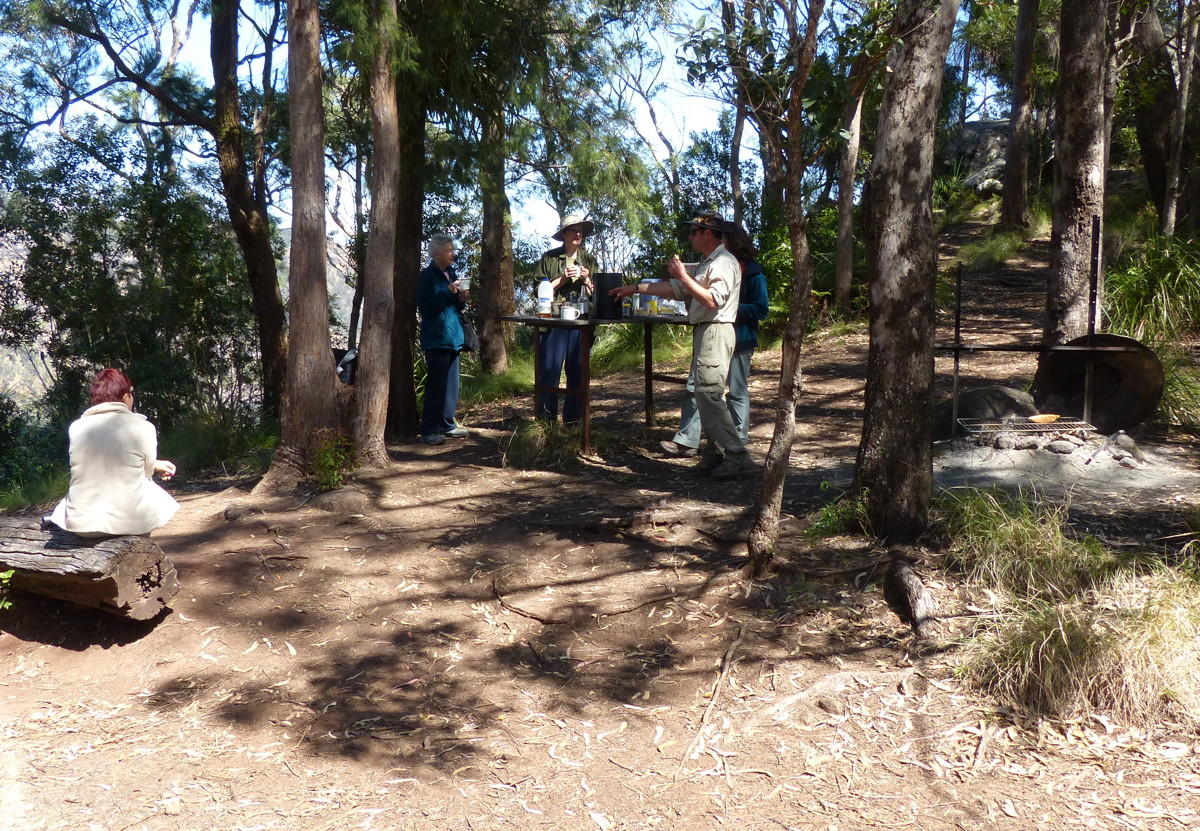 Sunset from our room.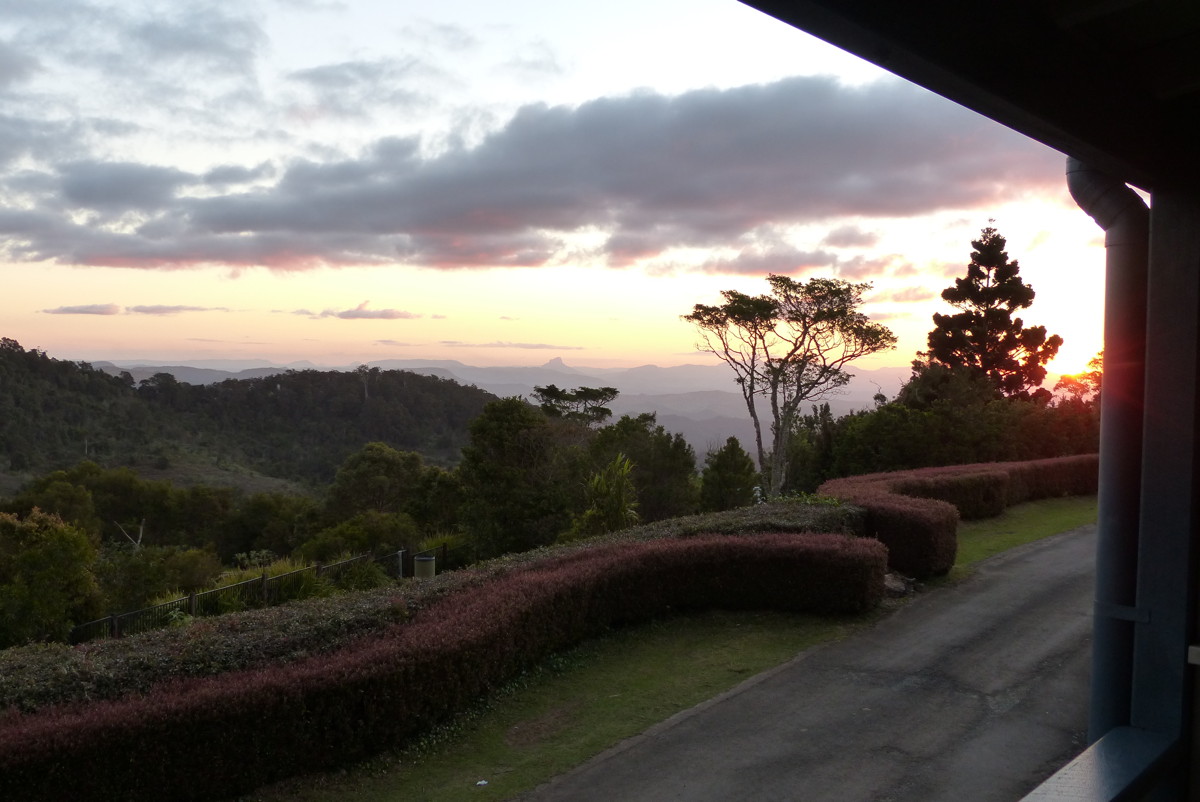 Wild flowers.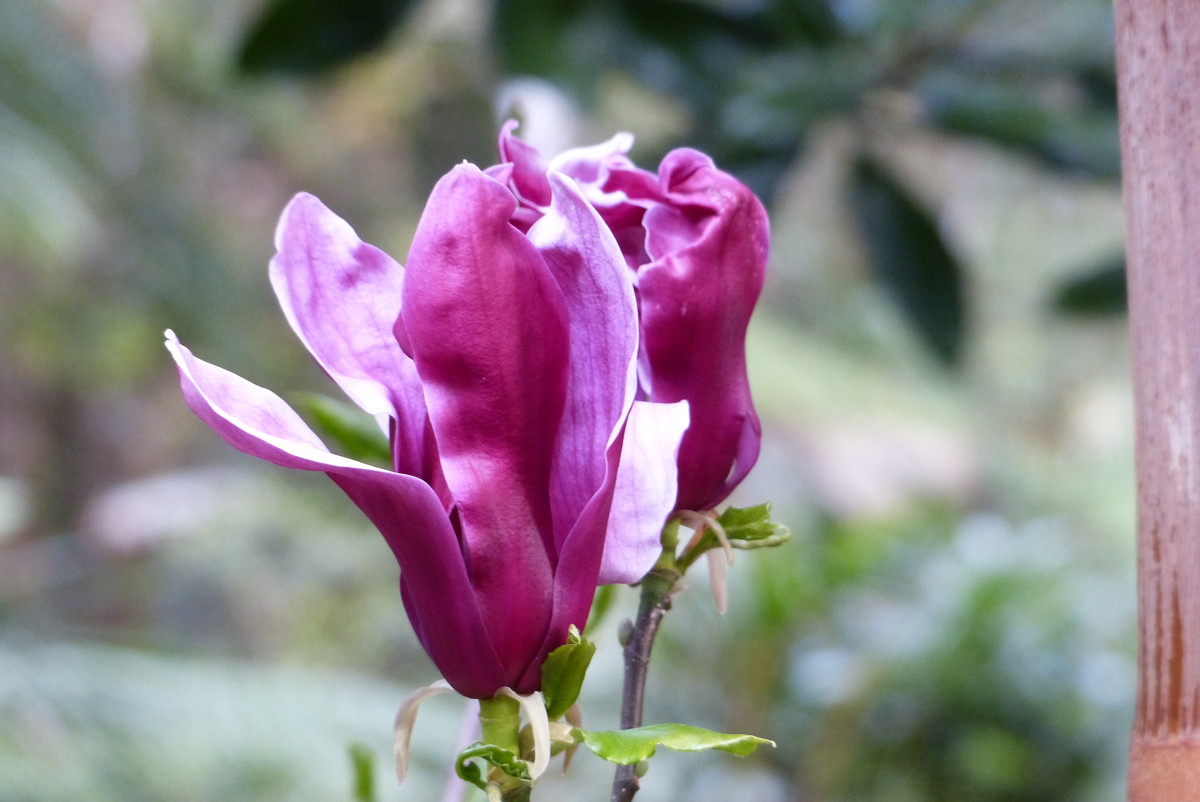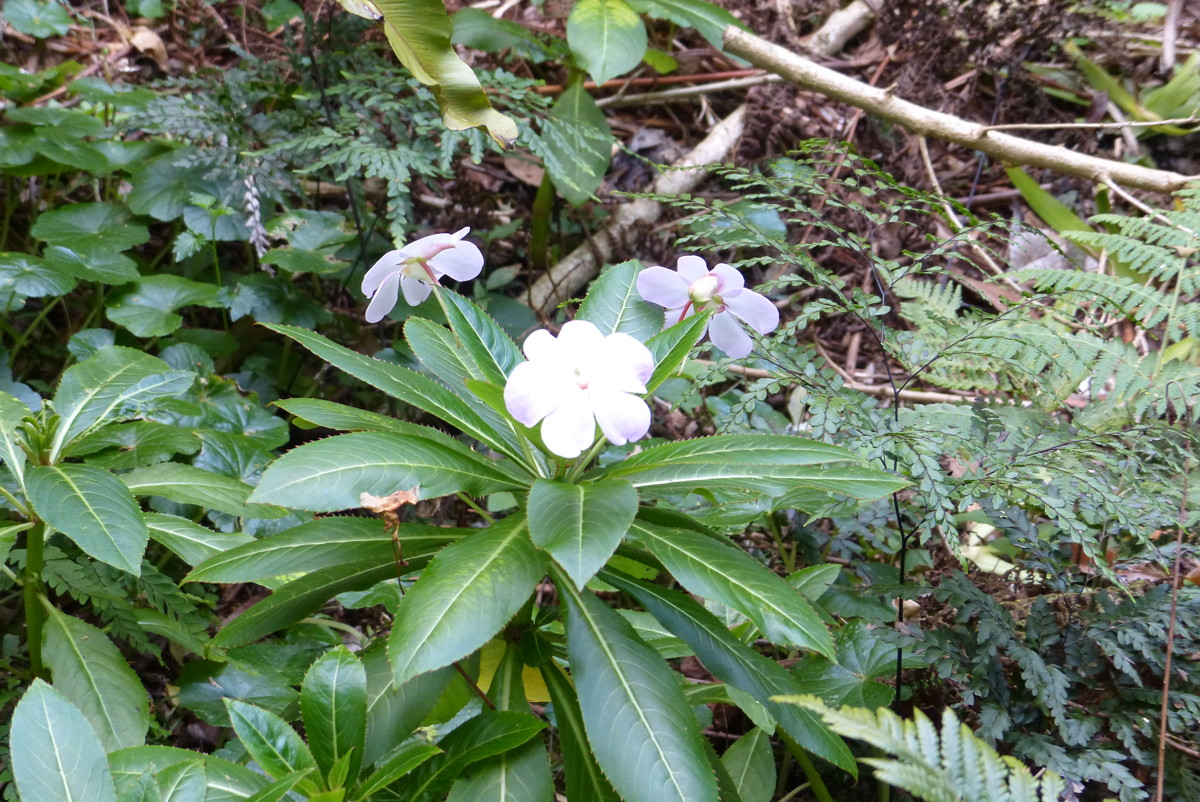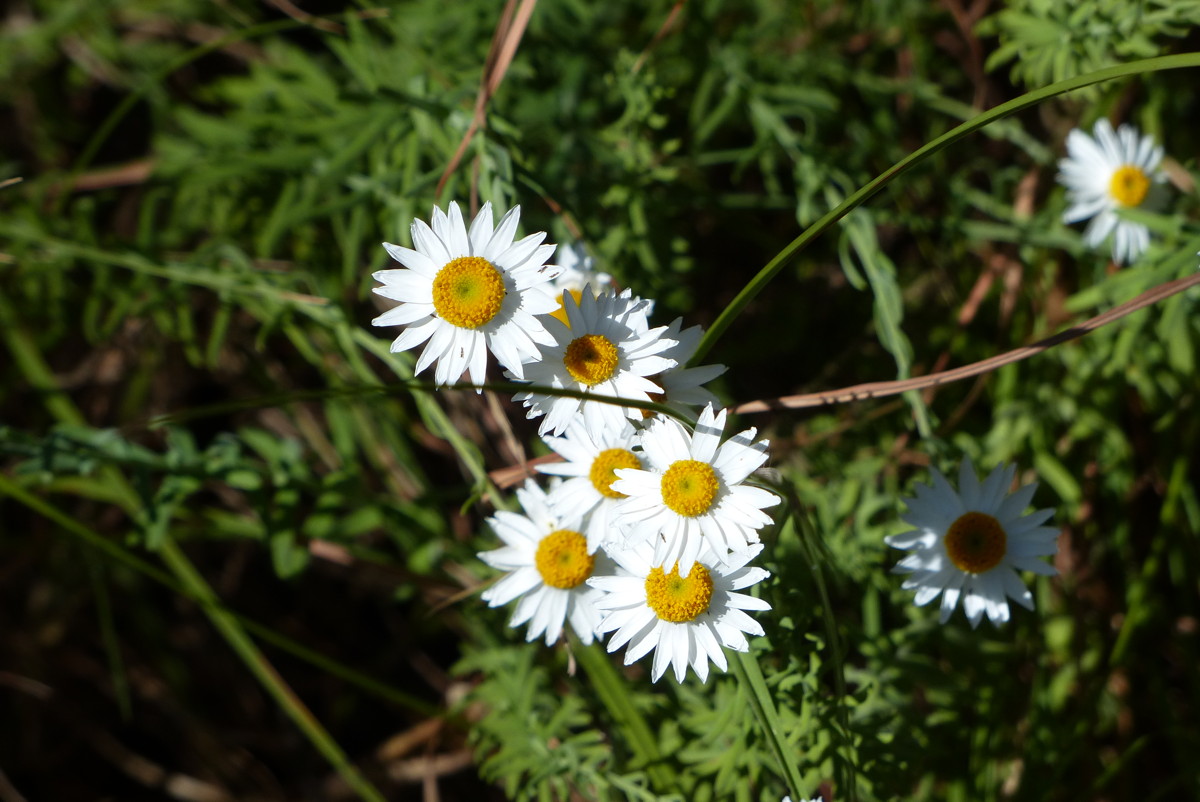 Return to Index
O'Reilly's Birds