Brisbane, Queensland - September 2013
Brisbane is built on the delta of the Brisbane River, 14 miles upstream from the ocean. Like many parts of Australia, the geology here is unique in that the river winds through hard rocky bluffs, like Kangaroo Point, where this photo was taken. Our hotel is in the center of the photo between the river and the Central Business District.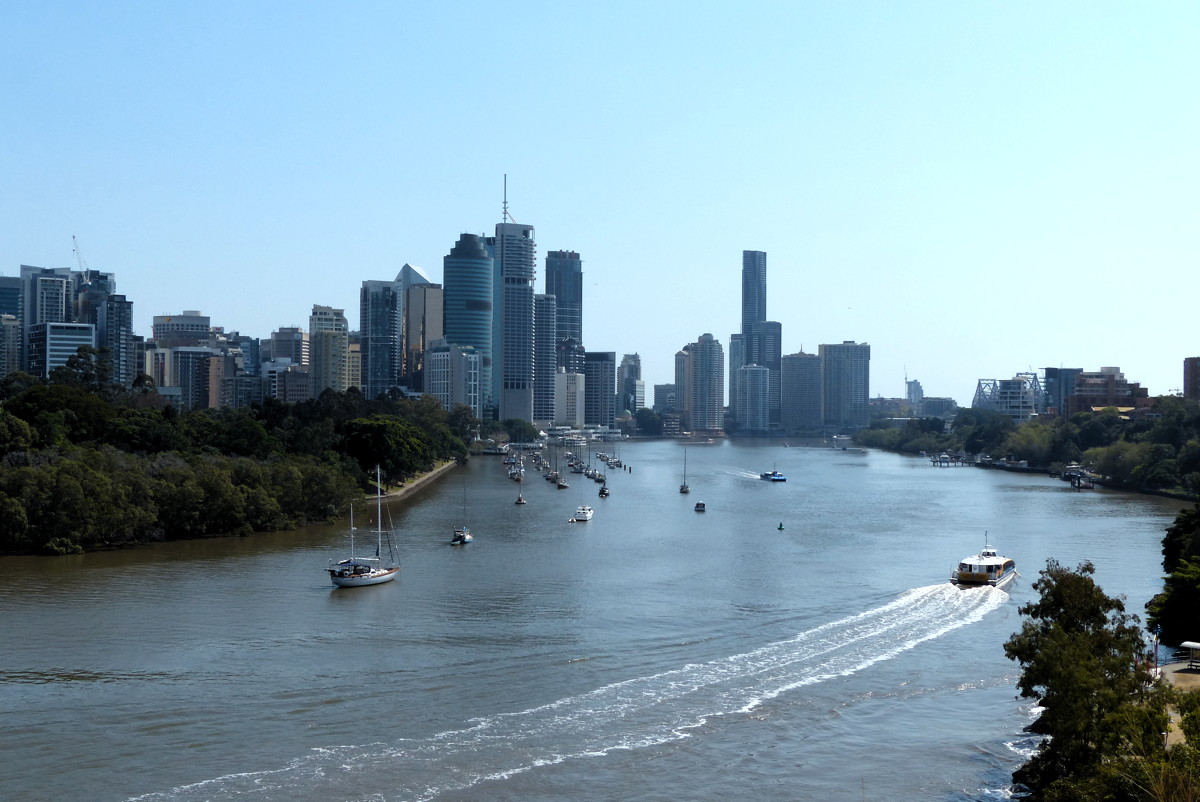 Through our hotel window on the 25th floor, we looked down on one of eight bends in the river as it winds through the city. The Story Bridge is in mid photo, with one of the free city ferries crossing below.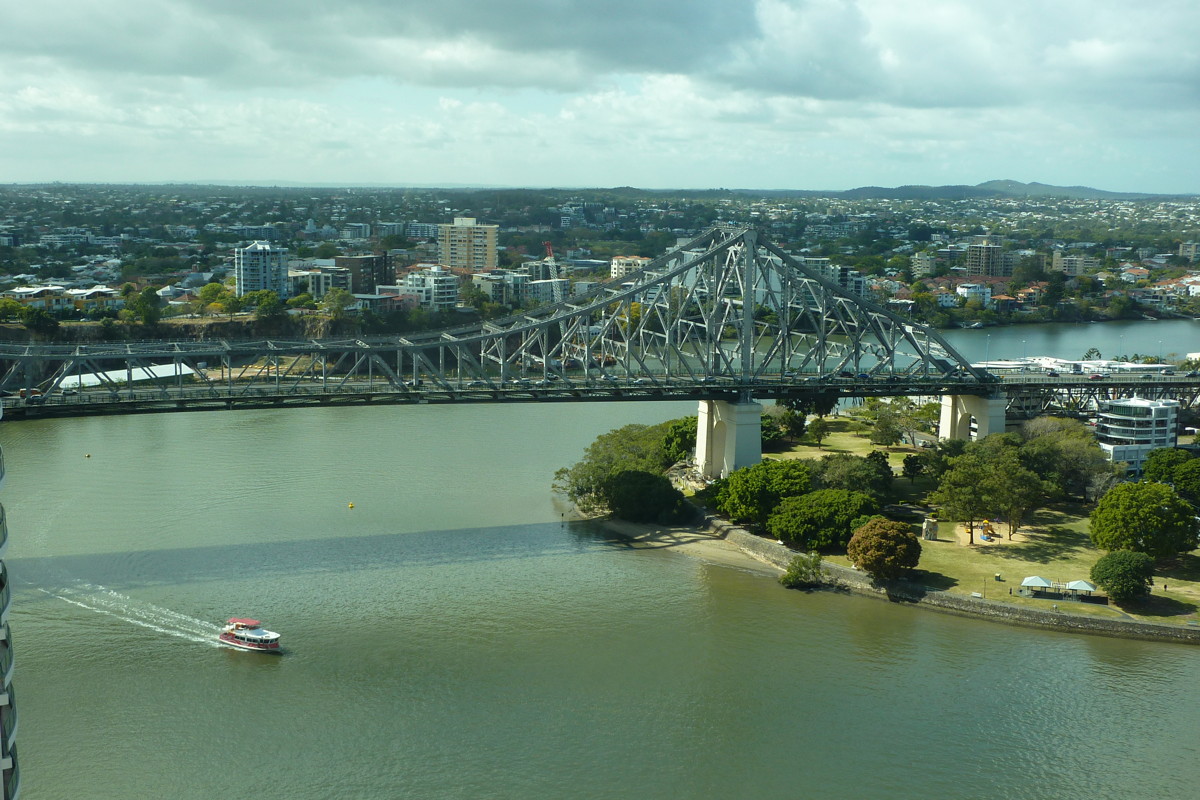 Climbing Story Bridge is popular with both locals and tourists. Members of these guided groups can see Moreton Bay and the green hills of the Scenic Rim to the west.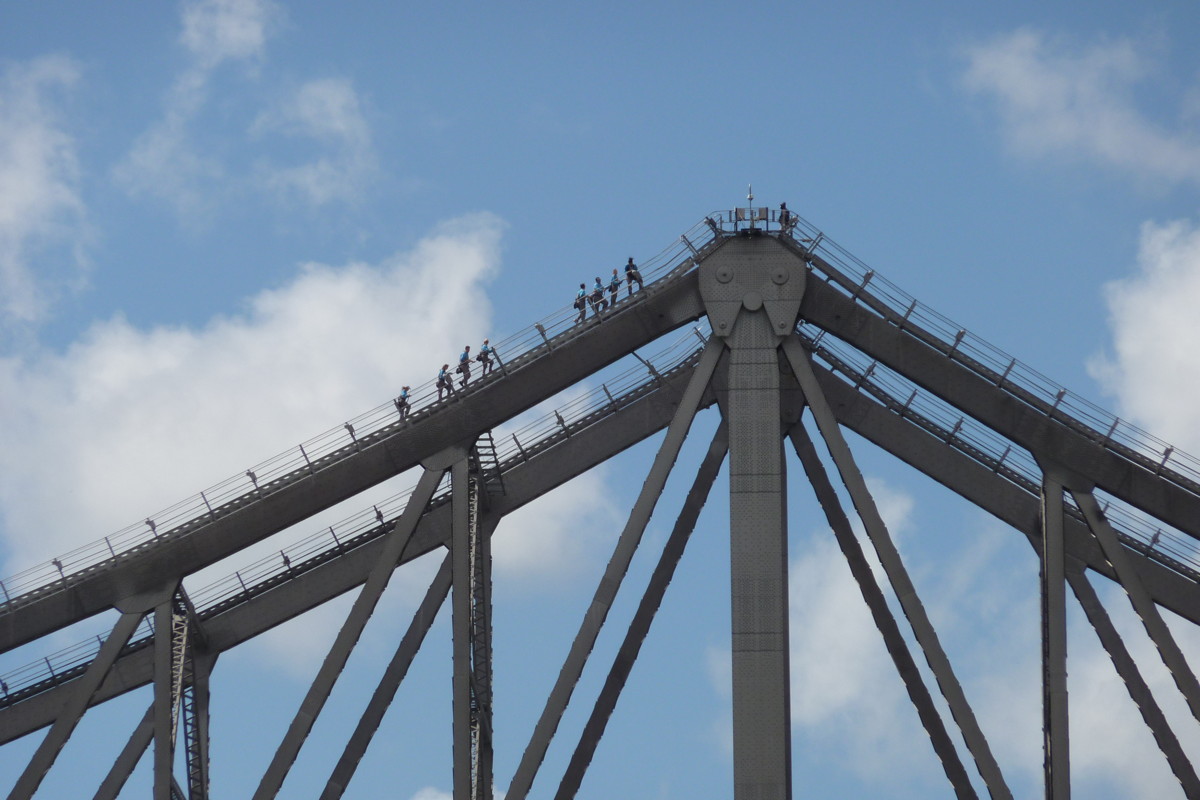 Although we had only just arrived from a 13 hour non stop flight from Los Angeles we were anxious to see some of the city. The Hotel staff provided us with a map and suggested the River Walk to the City Botanic Gardens. The first part of our walk took us along an old masonry wall, apparently dating back to the days when there was a large convict labor force to build such structures. This combination of old and new is a feature of much of Brisbane.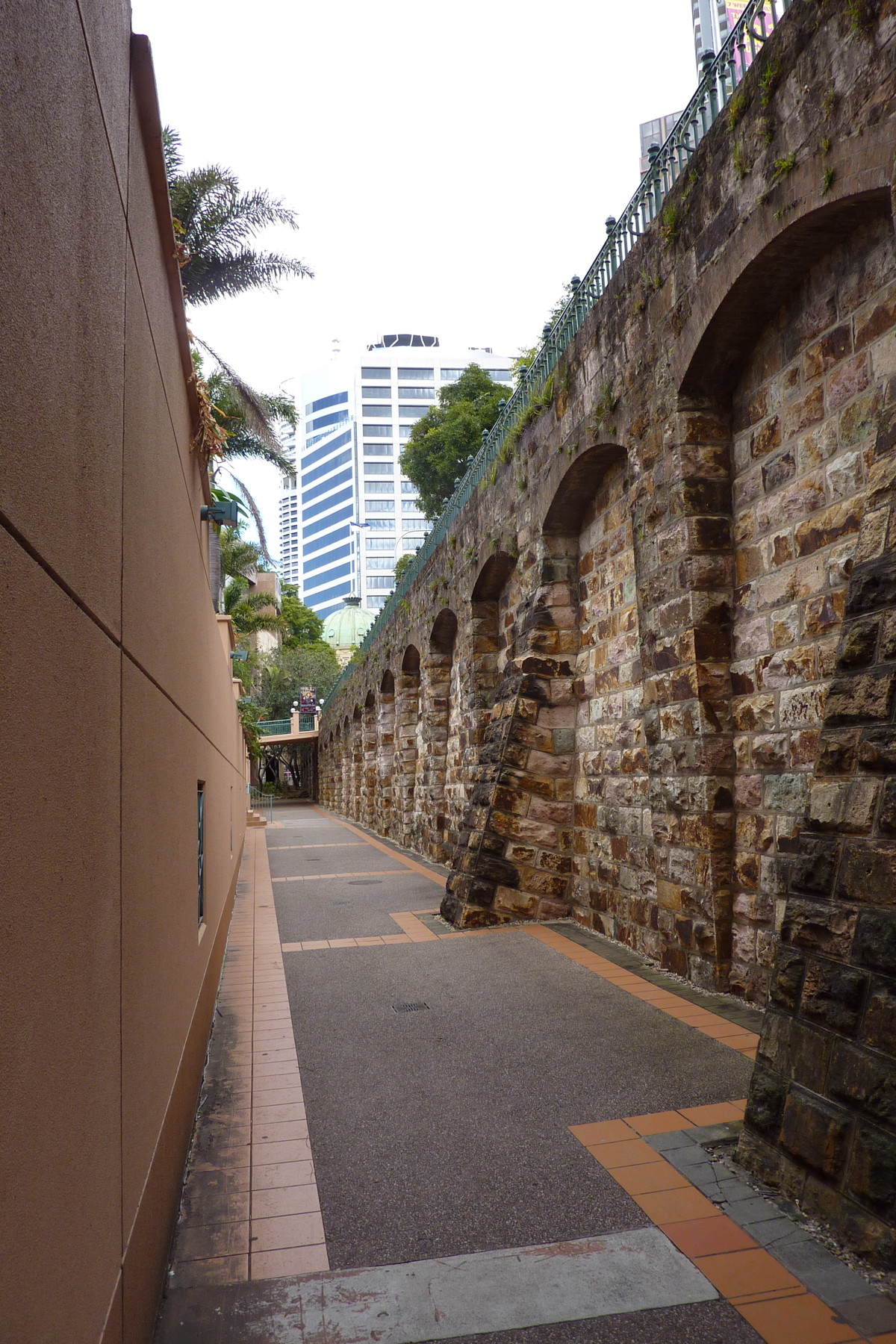 We walked to the left of the old
Customs House,
which was built in 1884 in the Victorian Free Classical style. Owned and operated by the University of Queensland it is used for both public and private functions.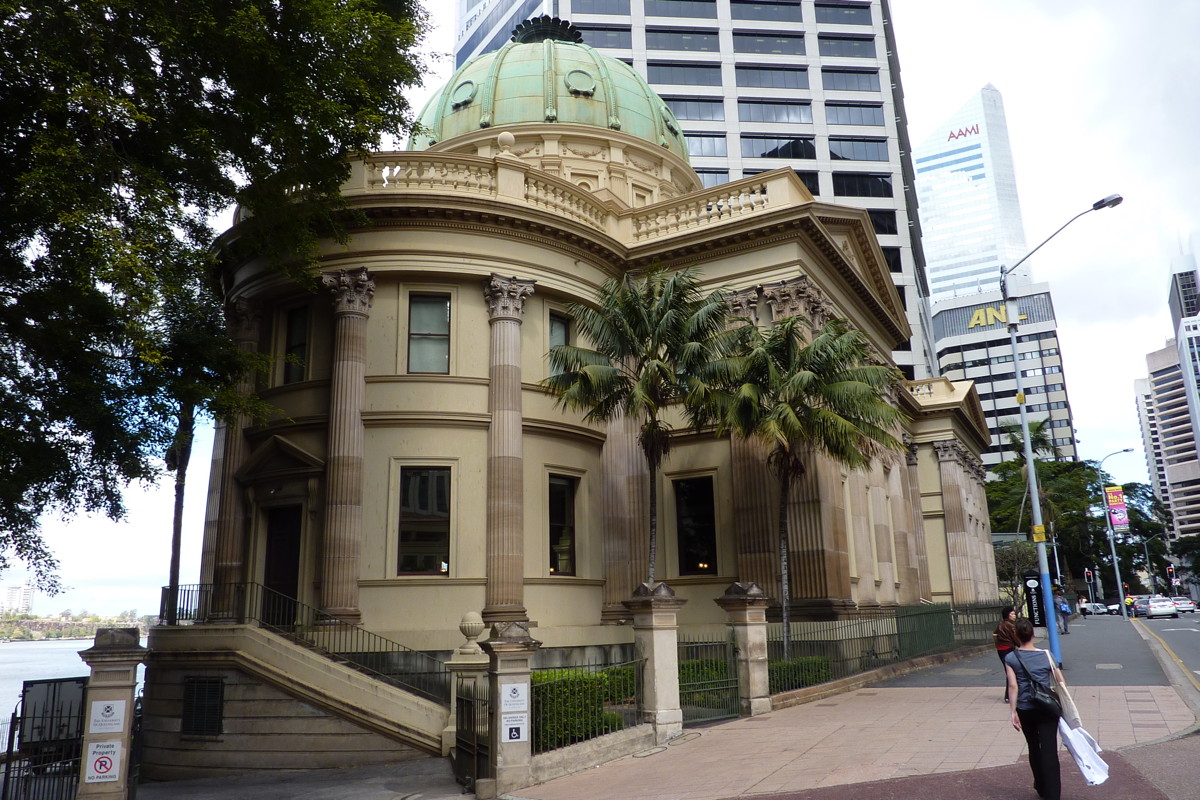 Continuing along the river walkway we came to the City Botanic Gardens (Queen's Park).This side of the garden was edged in interesting pine trees, probably Bunya and Cook pines.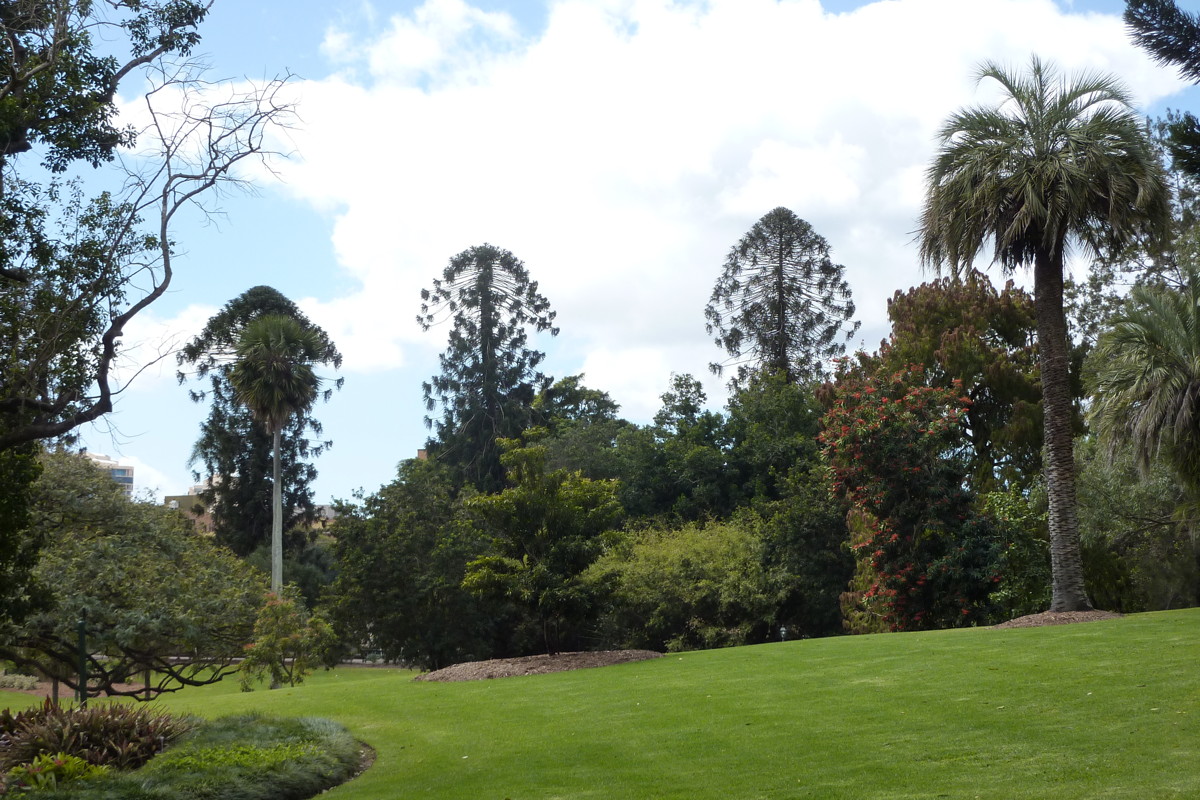 September in Brisbane is like March in the northern hemisphere, so lots of flowers were coming into bloom.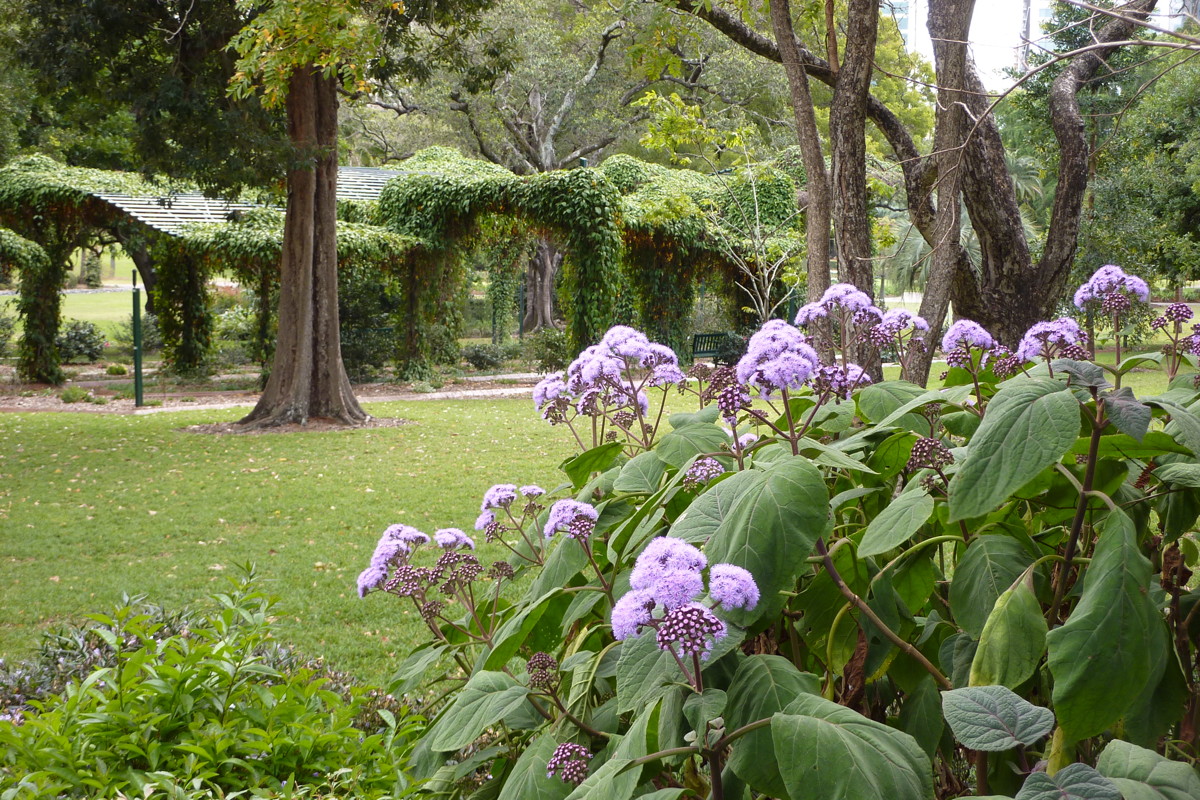 An African Sausage tree with some interesting pods.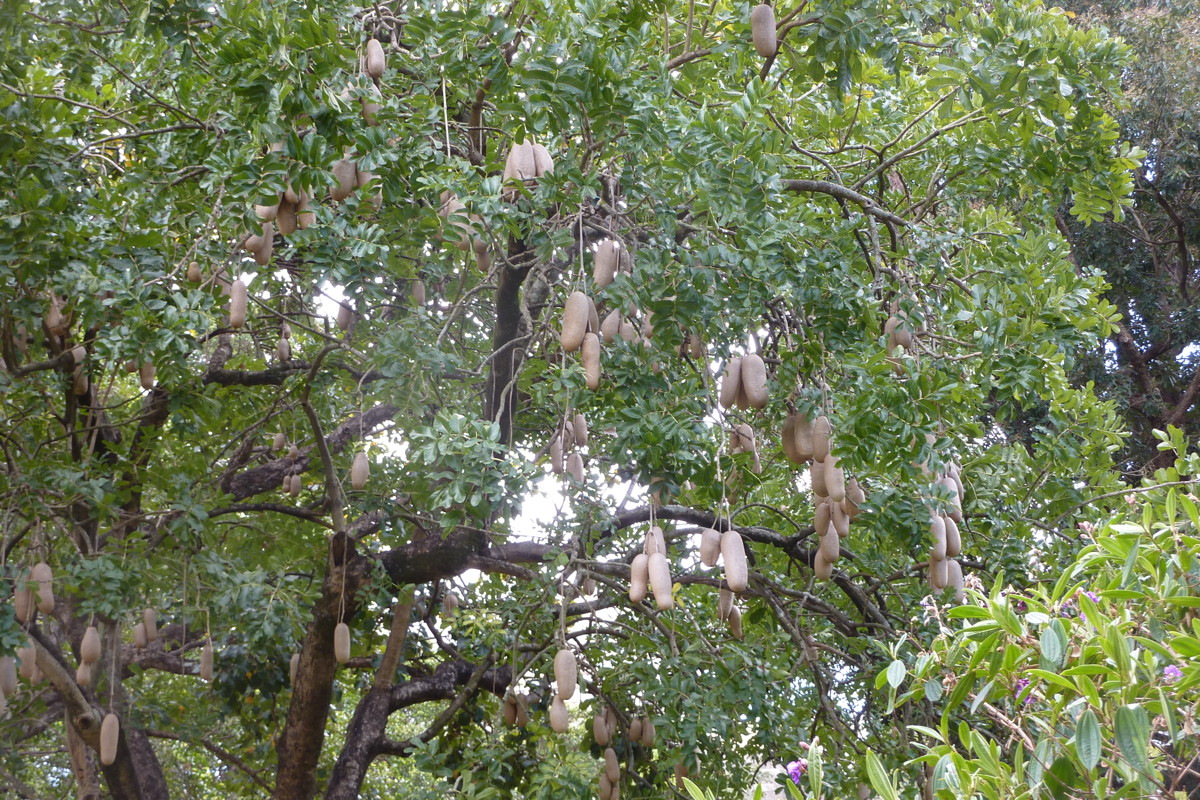 The gardens in beautiful spring bloom.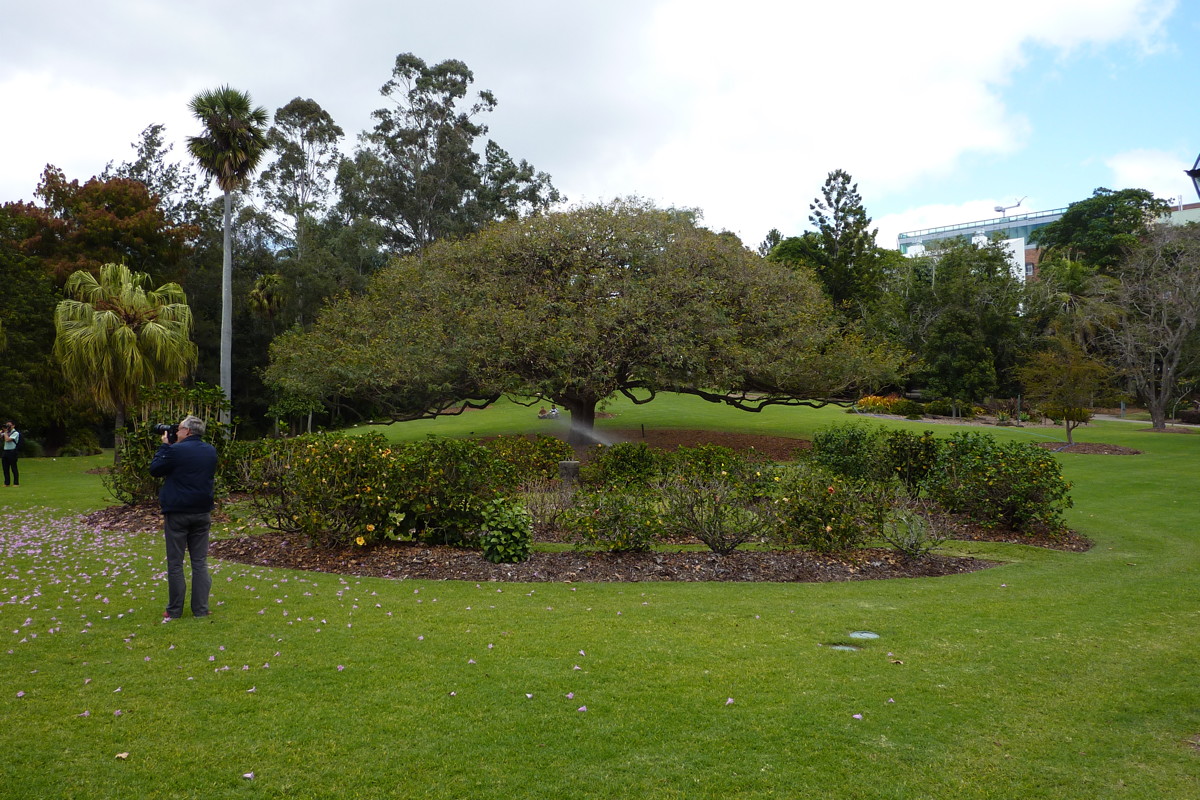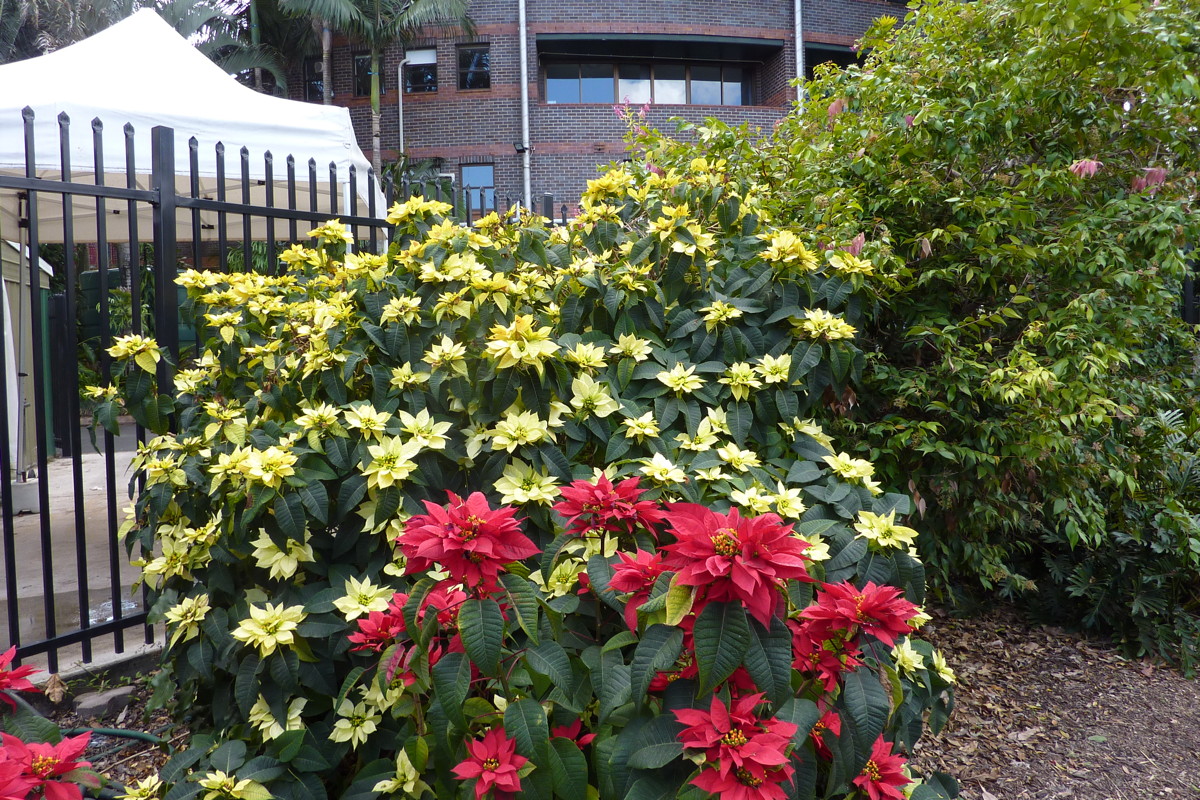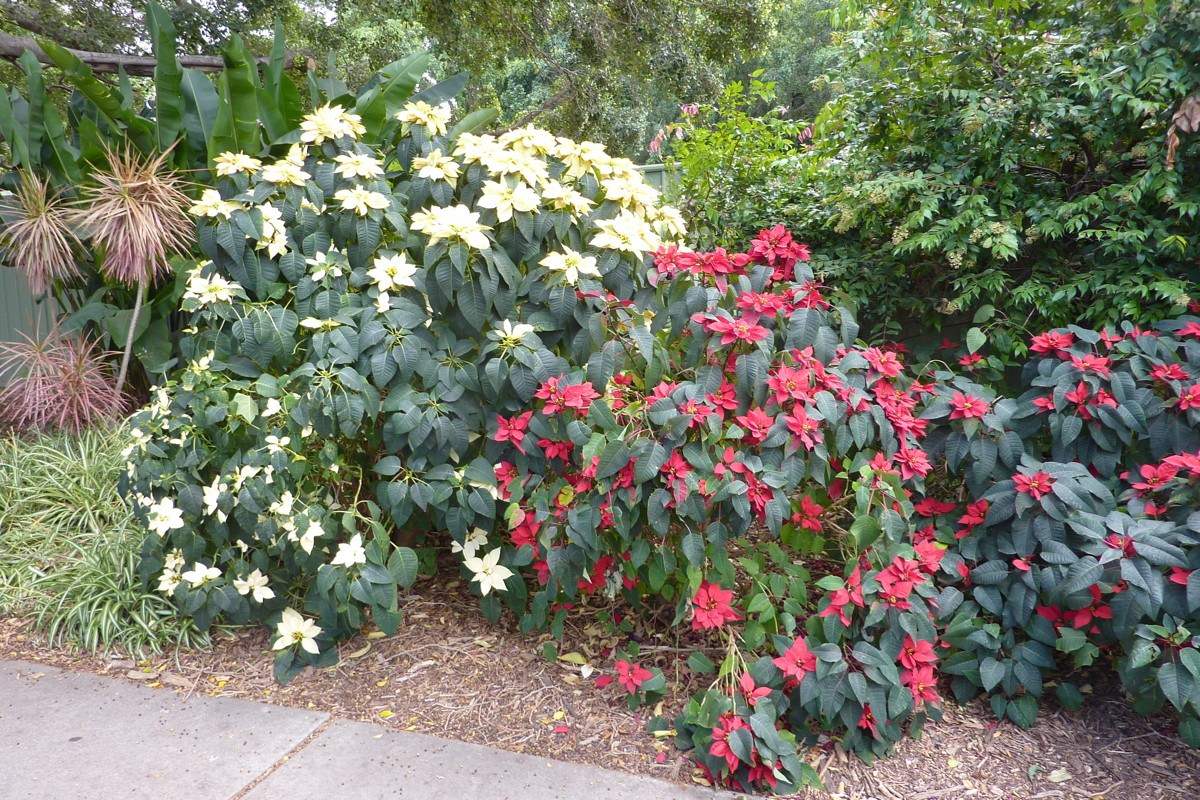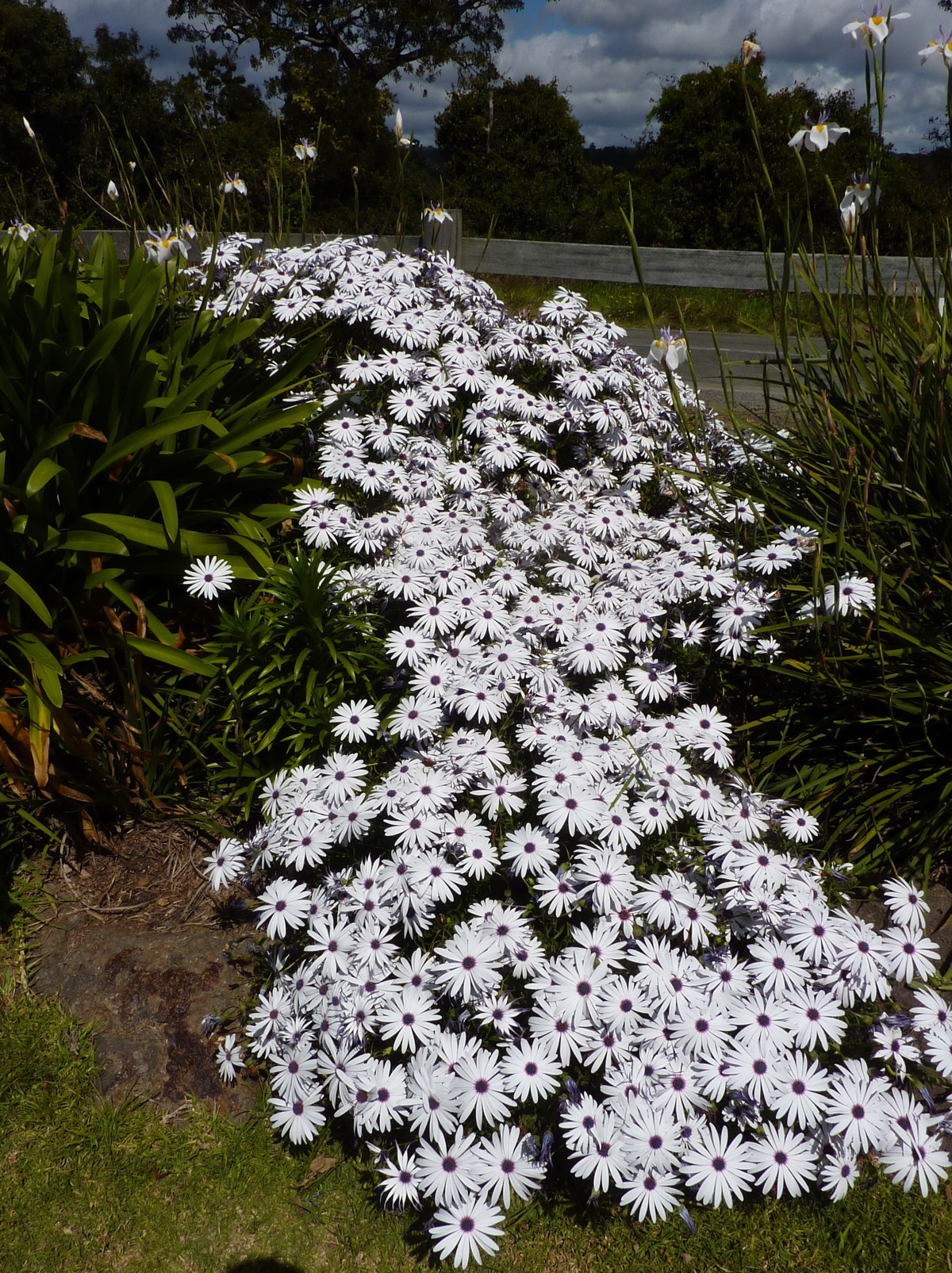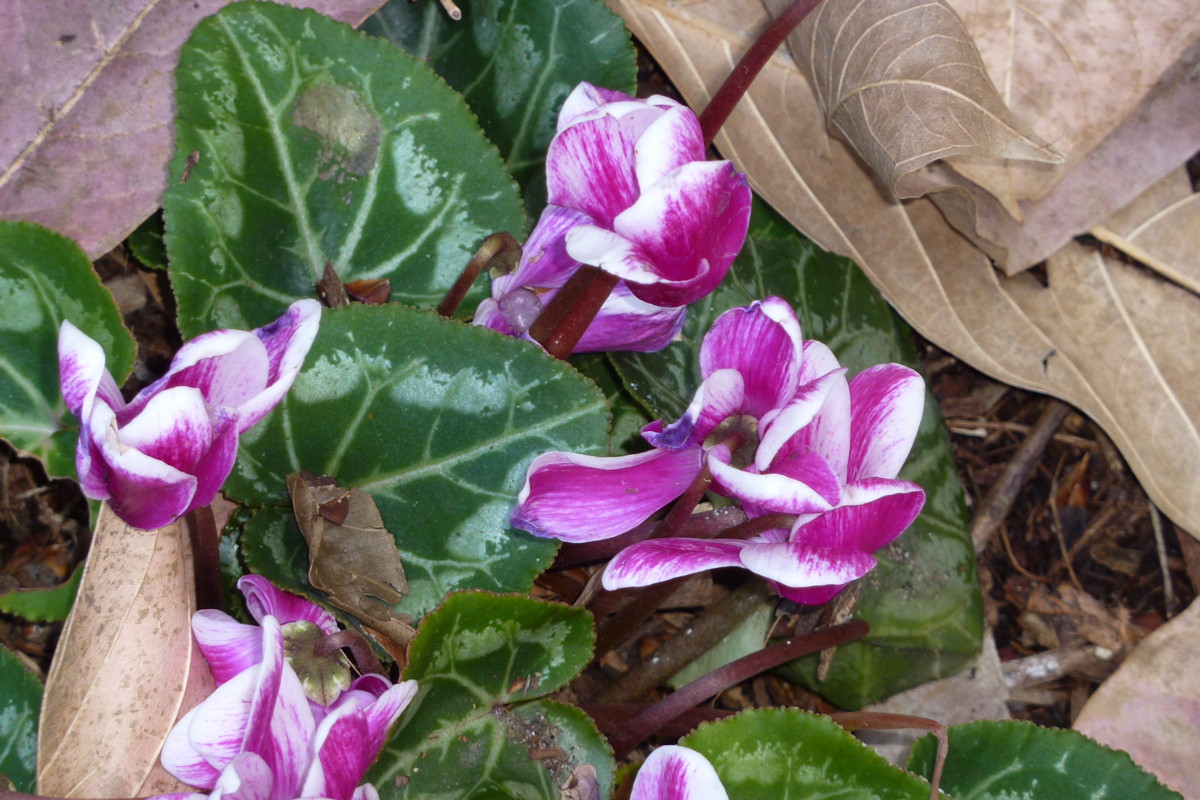 Roma Park
Return to Index