We visited the Cathedral of Saint Michael's, The Archangel, built by the Russians in the mid 1800's. It was quite inspiring and interesting. A recorded history of the cathedral kept us spellbound with its tales of the 1966 fire that destroyed the original structure. The extensive artwork, however, was saved by the brave people who endured the flames and removed it.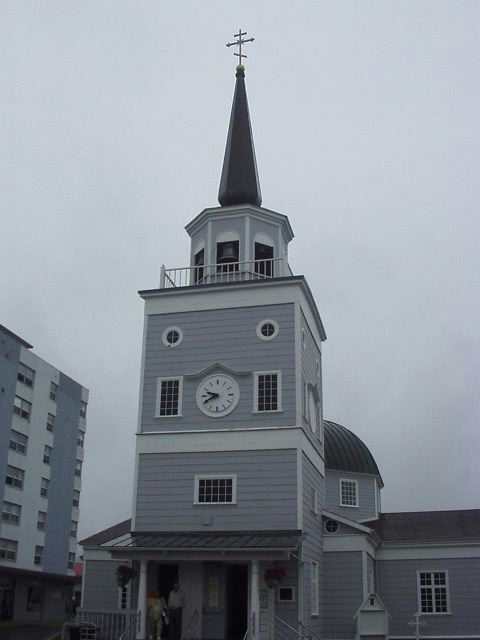 These talented women are part of a group of forty, called New Archangel Dancers. They have 200 different dances that can be performed. They're excellent performers, had colorful costumes and were quite fun to watch. Also in the Visitor's Center was an interesting museum of Sitka's past.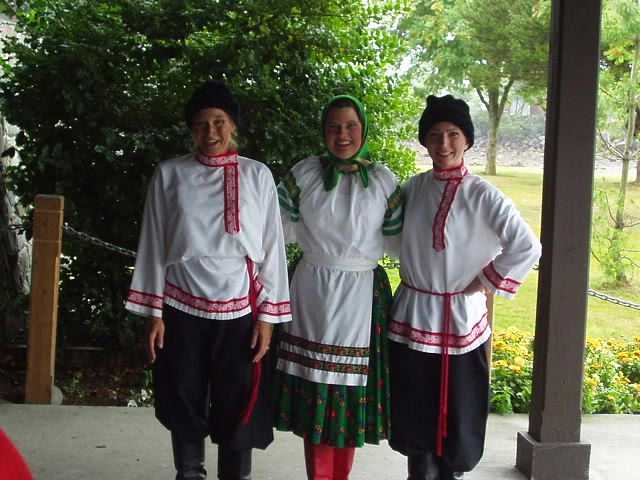 The 105 acre Sitka National Historic Park, originally founded in 1910, was very informative and nicely done. There was a museum and an adjoining totem park walk. When Russia sold Alaska to the USA in 1867 for $7,200,000 in gold, the transfer was in Sitka.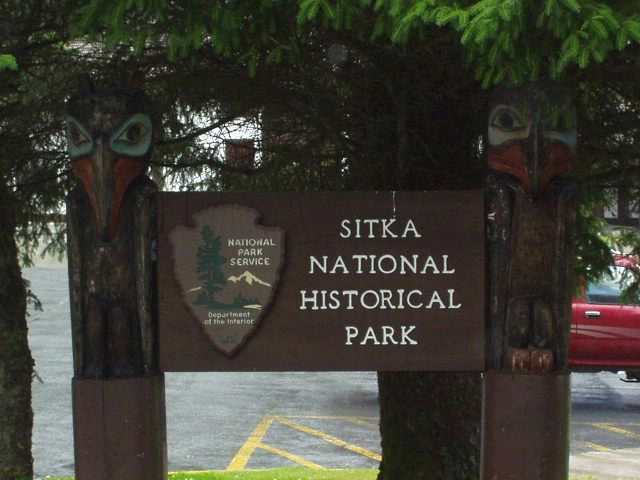 After visiting the Sheldon Jackson Museum, our waiting tenders took us back to the ship through the fog and rain.