------- Montana - 2014 --------
------- Our First Stop, Walla Walla, WA --------
Annamarie's friends, Paula and Skip, welcomed us to Walla Walla, a beautiful city in southeastern WA that is famous for being home to over 120 wineries. We toured the area, stopping at a few tasting rooms and learned about winemaking.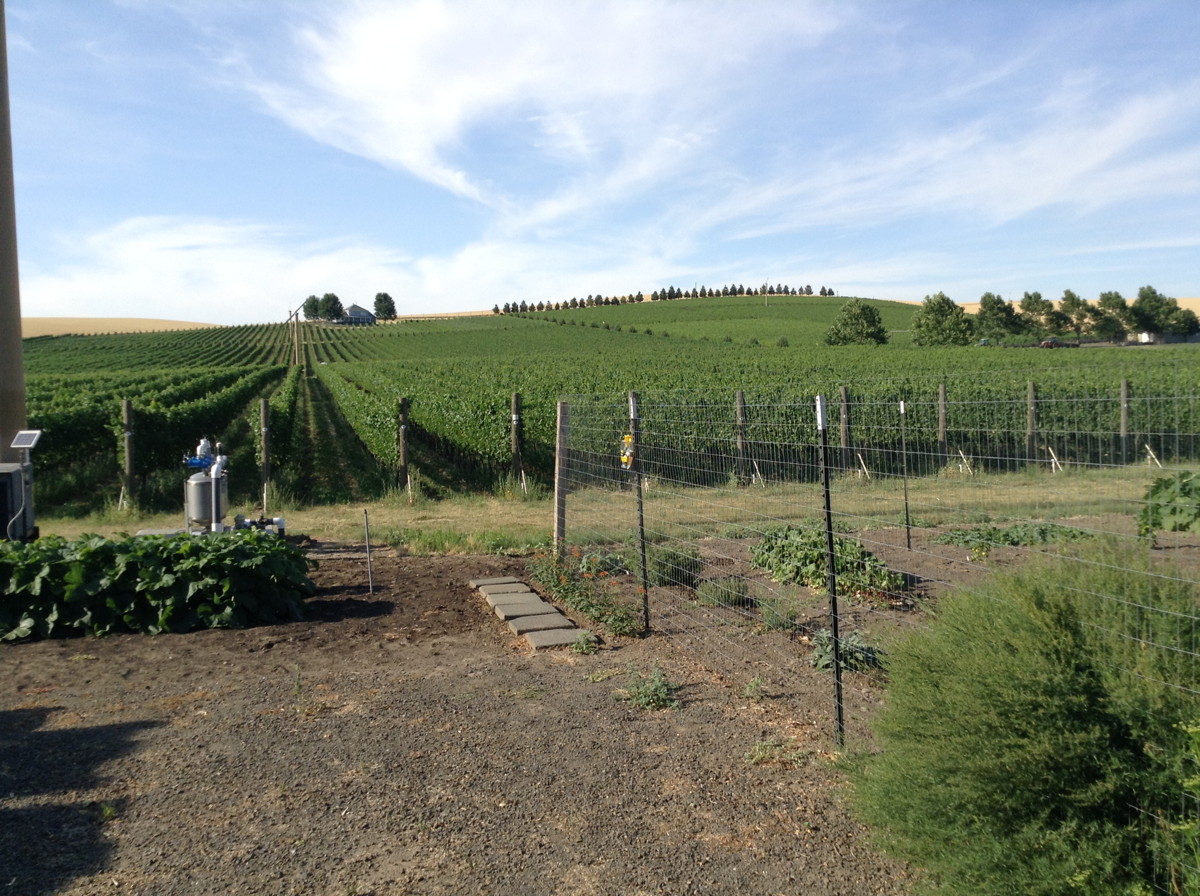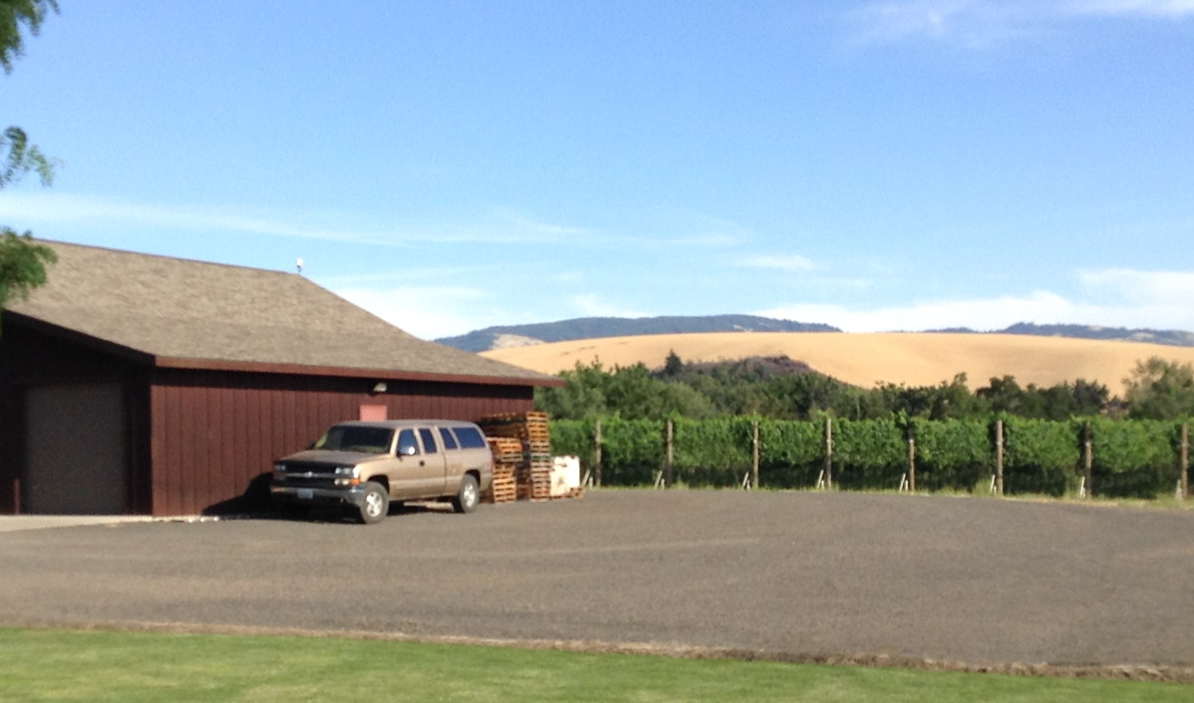 The Farmer's Market, was in full swing the day we were there.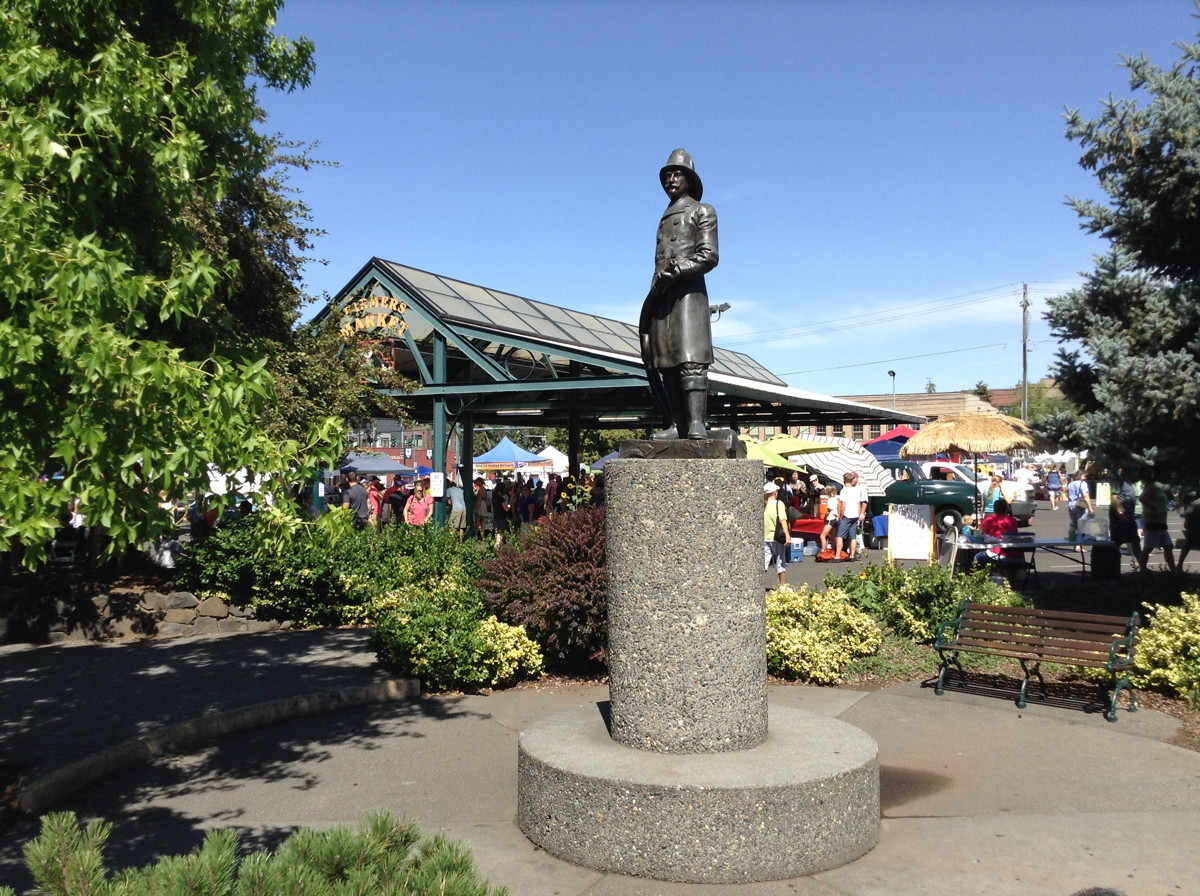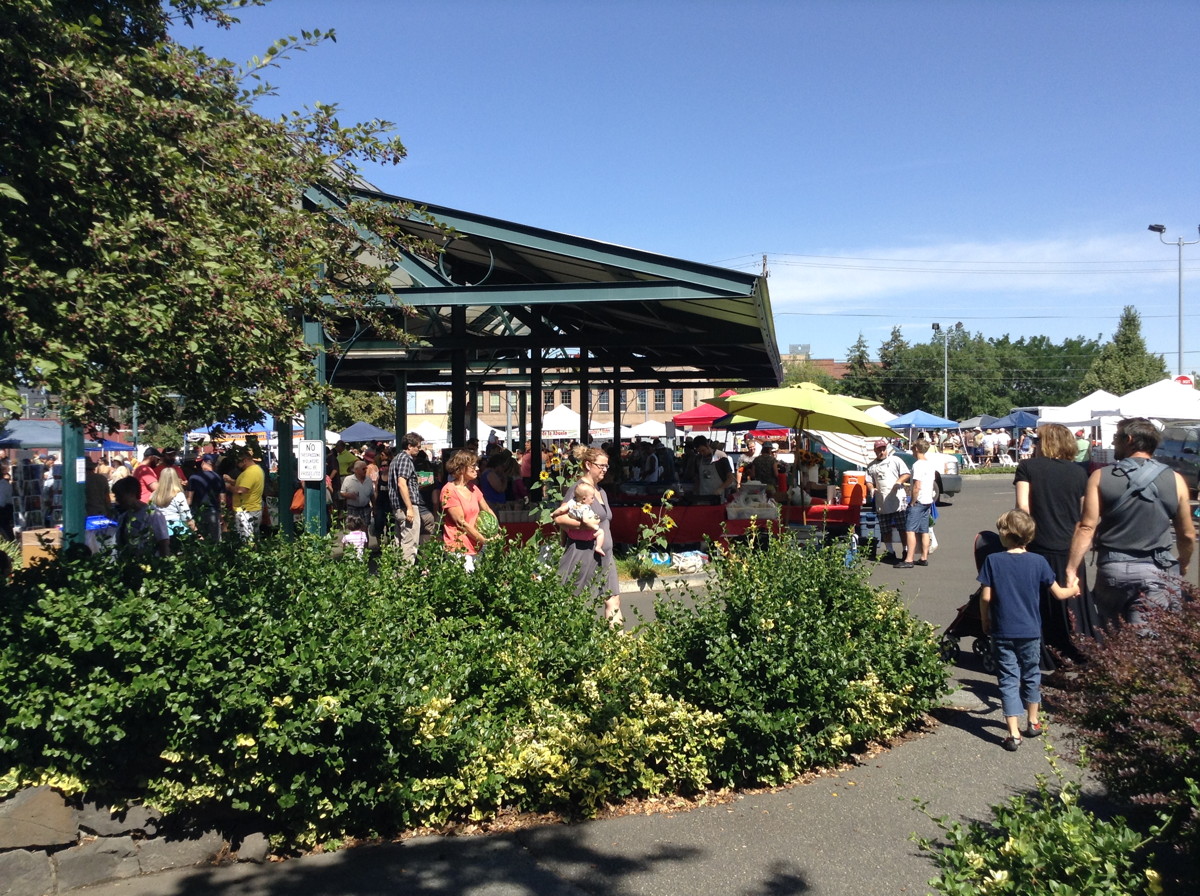 We were treated to some local live music in the historic downtown.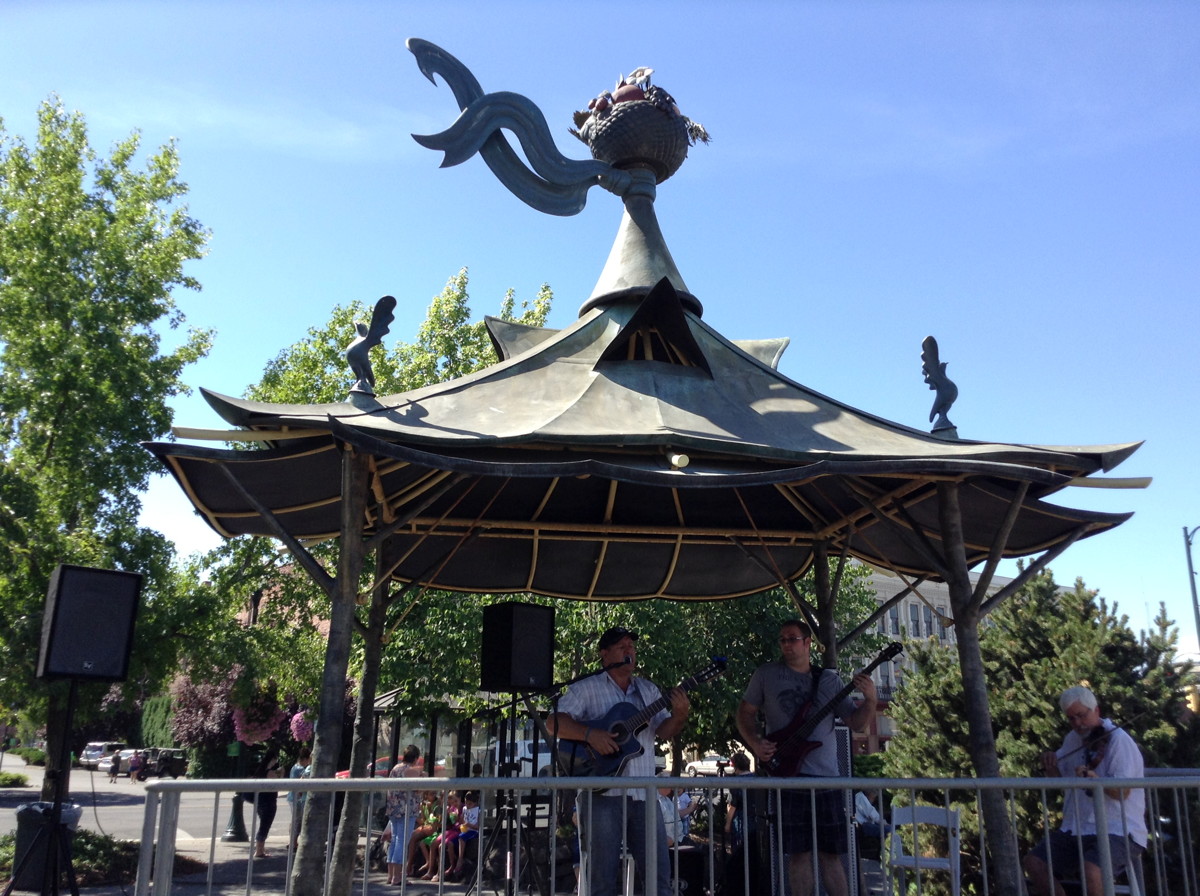 ------- Glacier National Park --------
We spent several days visiting spectacular Glacier National Park from our base in Kalispell, MT. Spread over one million acres this park is often referred to as the Switzerland of America. The 50 mile long Going-to-the-Sun-Road, opened on July 15, 1933.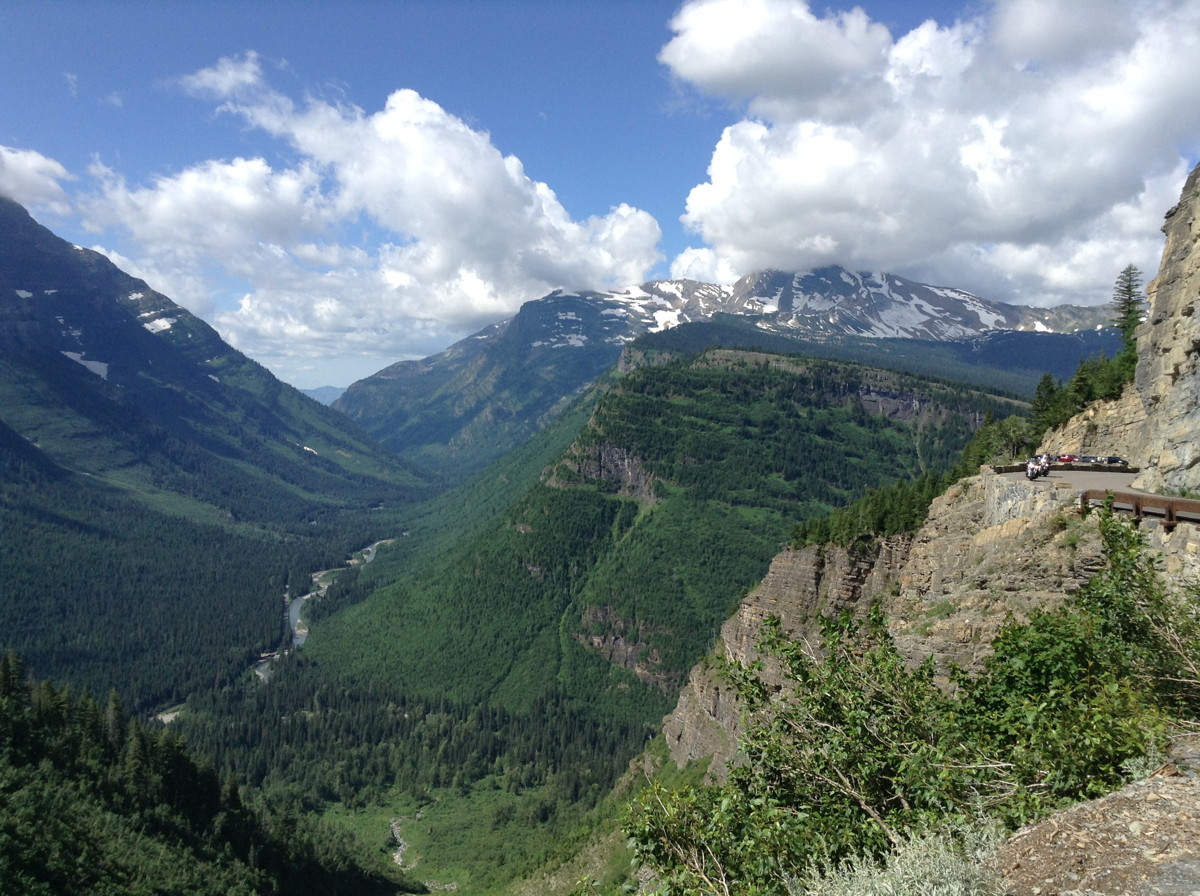 Several miles of the two line highway had to be cut from steep mountainsides. The road was under construction for 10 years. It requires expensive maintenance and can be closed due to snow until mid July.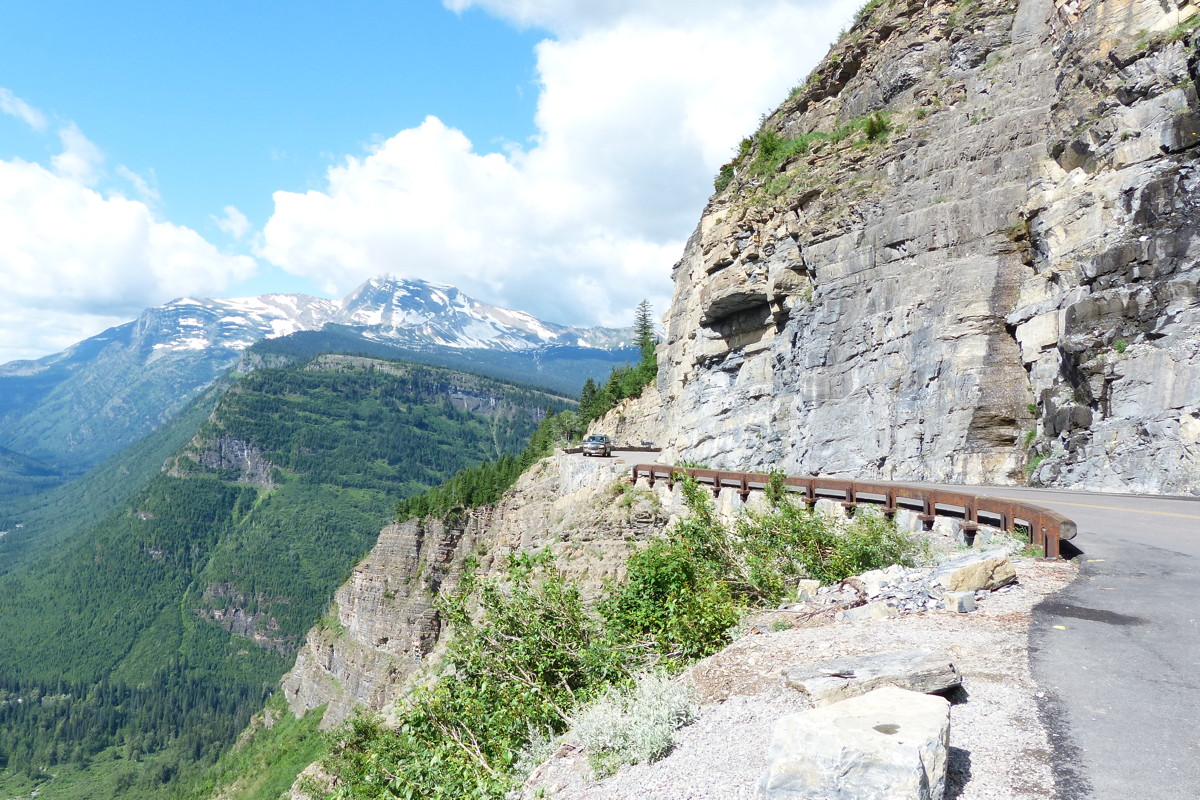 Bisecting the park east to west The Going-to-the-Sun Road crosses the Continental Divide at 6,646 foot Logan Pass.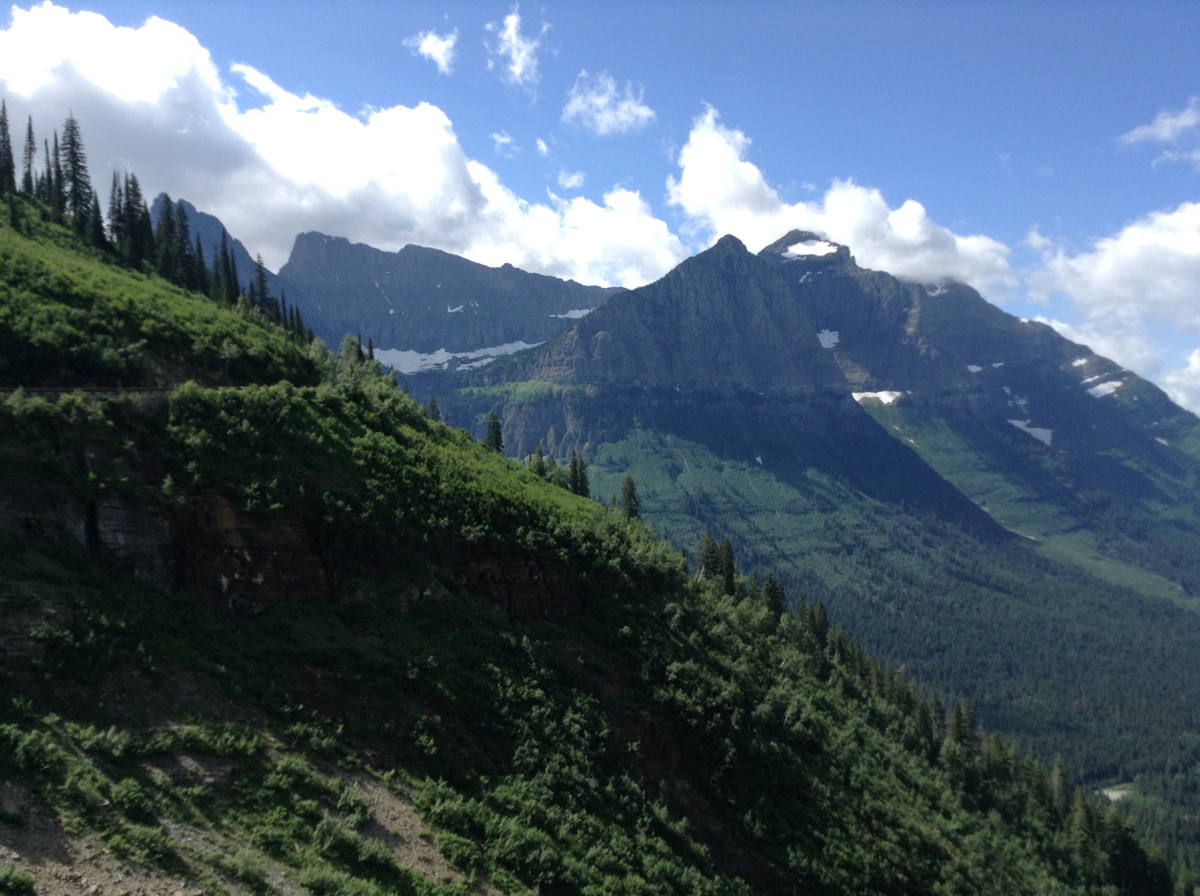 Bird Women Falls is one of the many scenic spots along this road. Scenic viewpoints and pullouts afford spectacular views of valleys, glaciers, wildlife and wildflowers.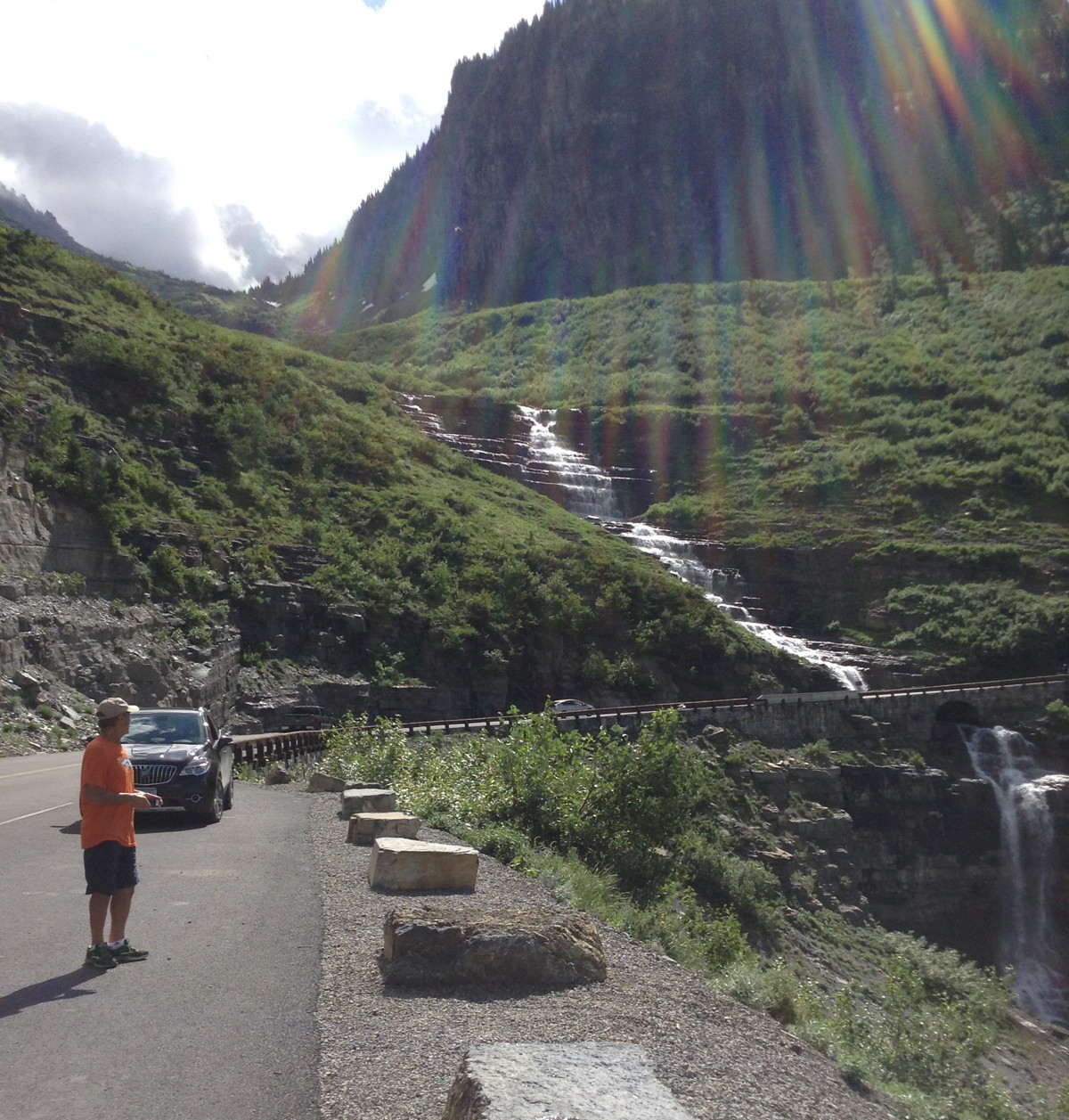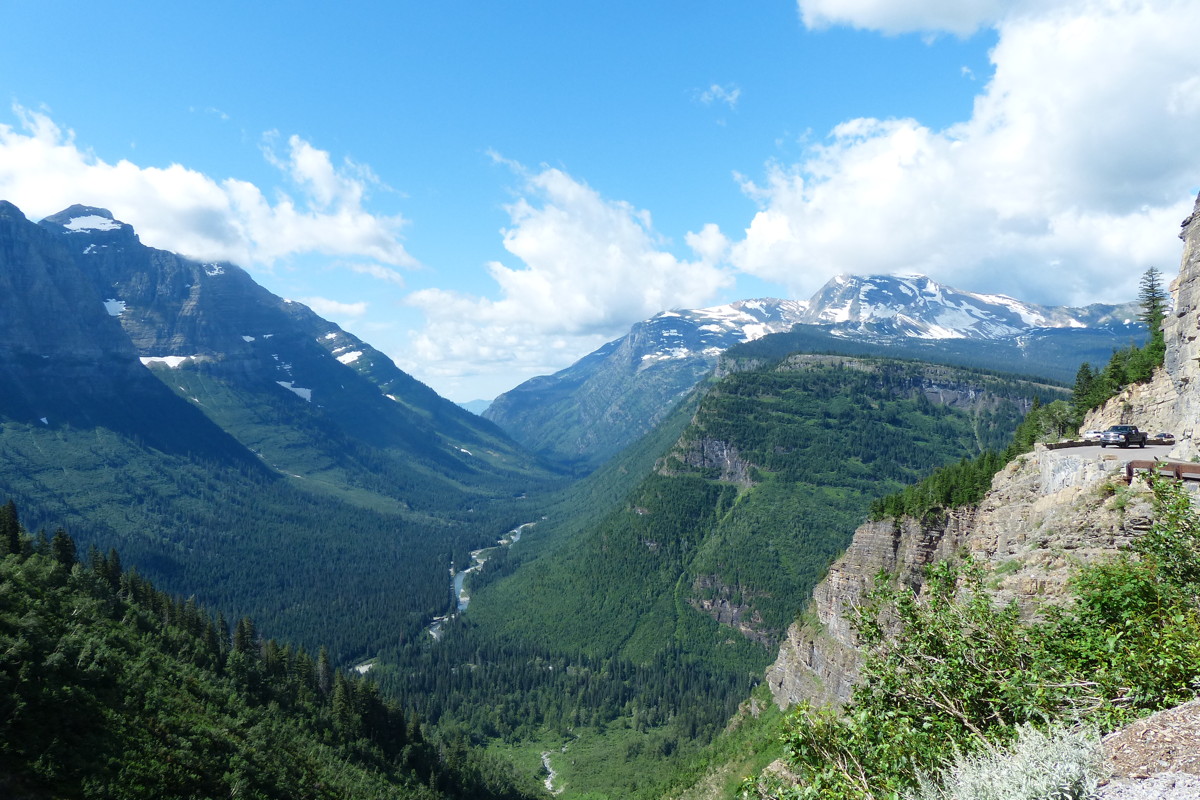 Historic Many Glacier Hotel, designed as a series of chalets up to four stories high, was built by the Great Northern Railroad in 1914-1915. The Swiss theme is carried on into the lobby.The Hill family wanted to make Glacier National Park a destination resort and Many Glacier is one of several hotel that the railroad company built in this area of Montana.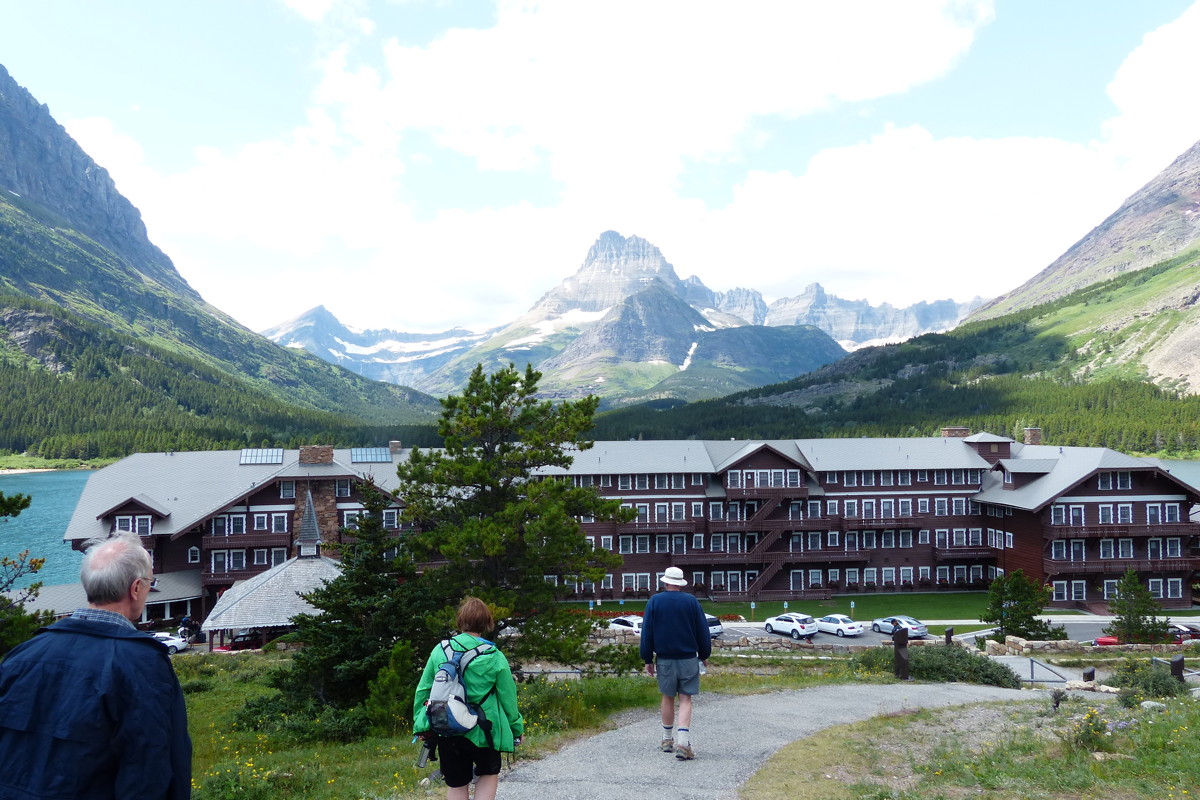 Lunch at The Ptarmigan Dining Room provided beautiful views of 9,326 foot Mt. Wilbur. Fed by Grinnel Glacier, Swiftcurrent Lake is famous for it's brilliant teal color.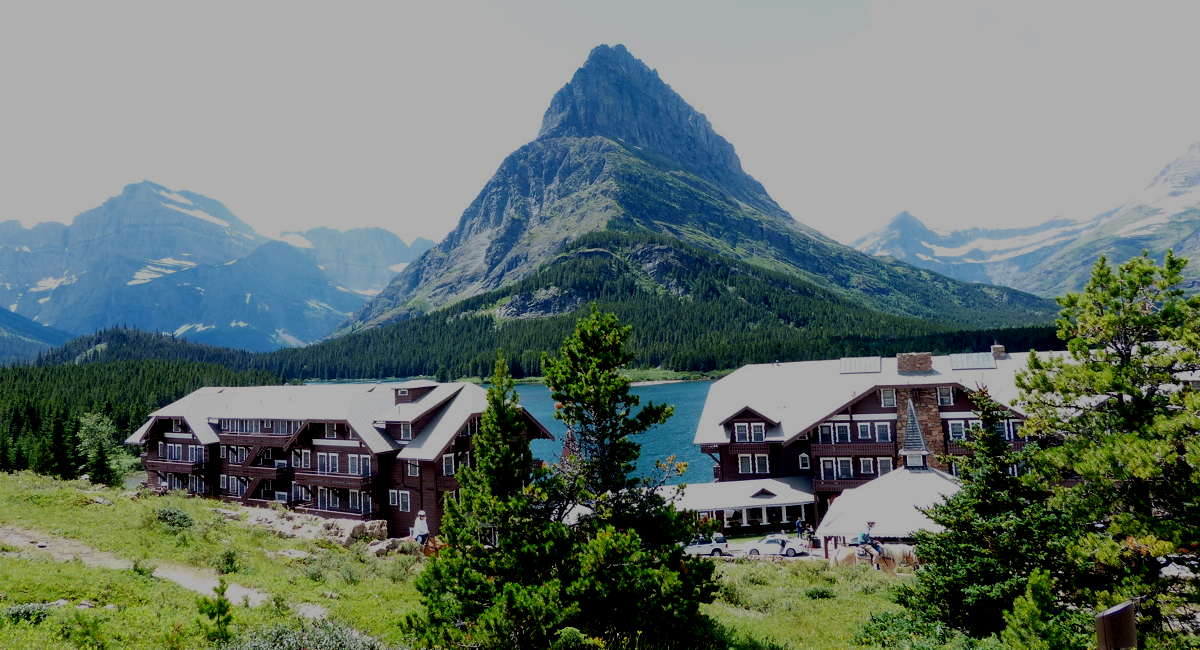 The Common Merganser is very often seen on both sides of the Continental Divide and is known to nest in the park.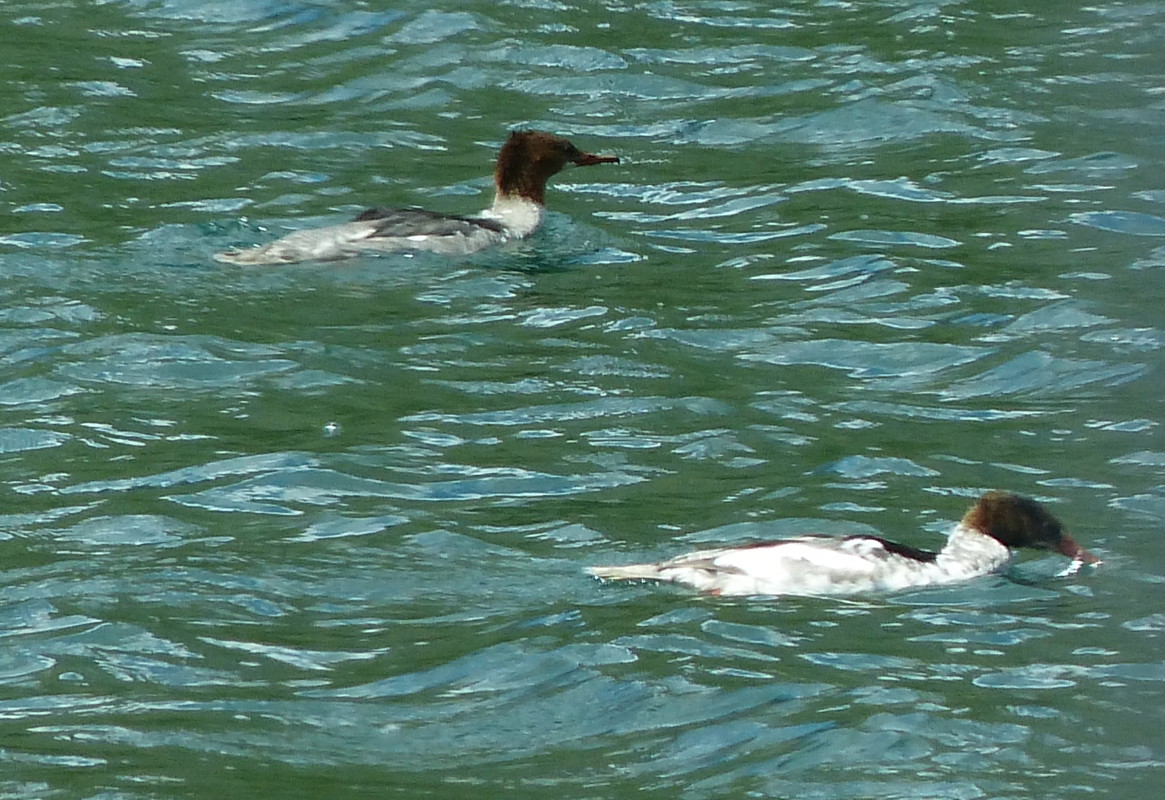 The Red Jammers are the vintage 1936 buses used to transport visitors through the park. Red is from the color of the the ripe mountain ash berries. Jammers refers to the sound the drivers make when they shift gears on the steep mountain roads.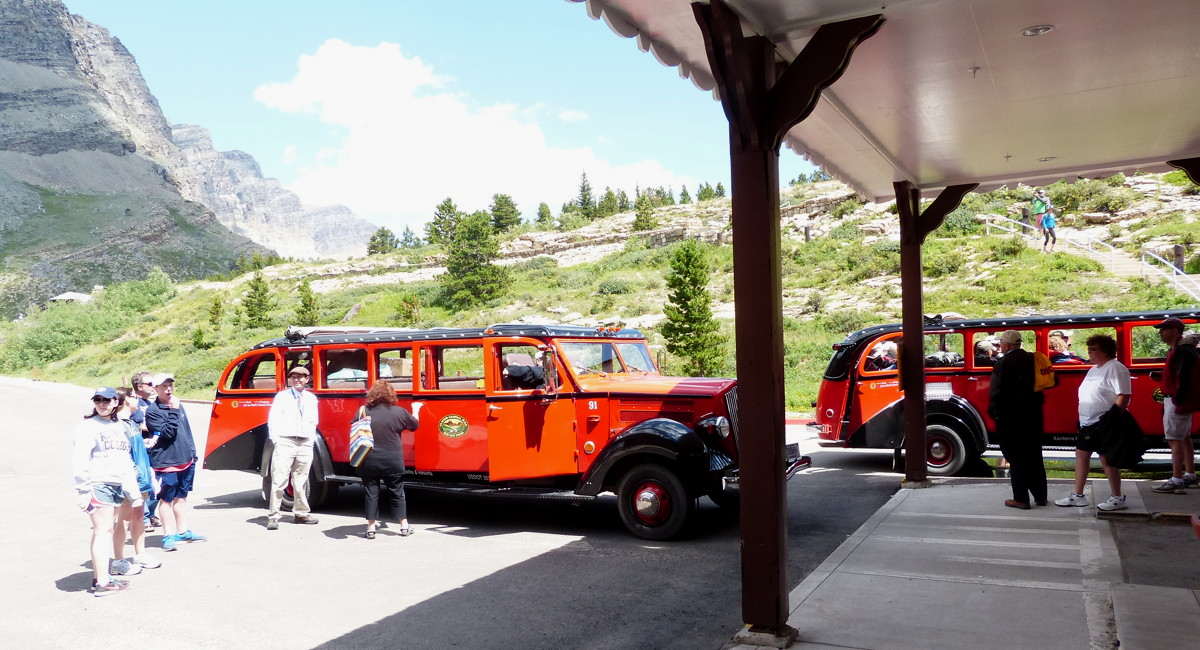 In July multitudes of wildflowers can be seen throughout the park. A "bouquet" awaited us at nearly every turn.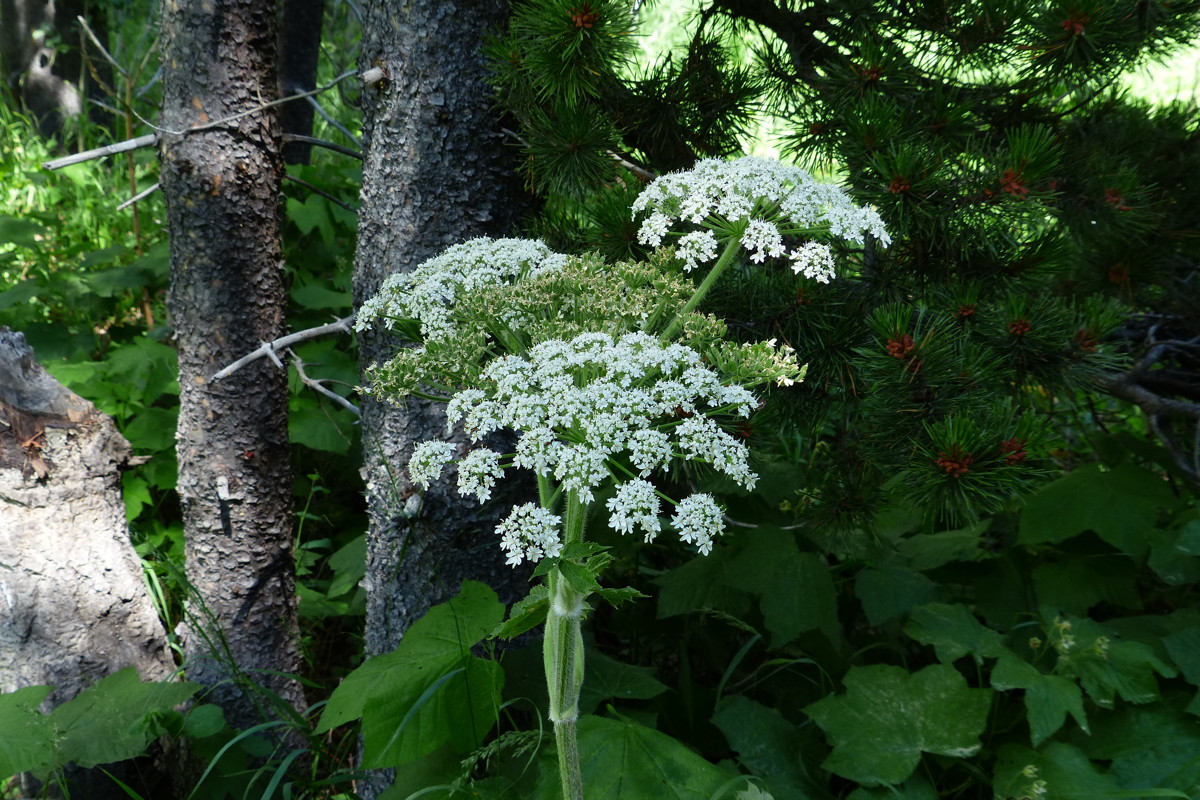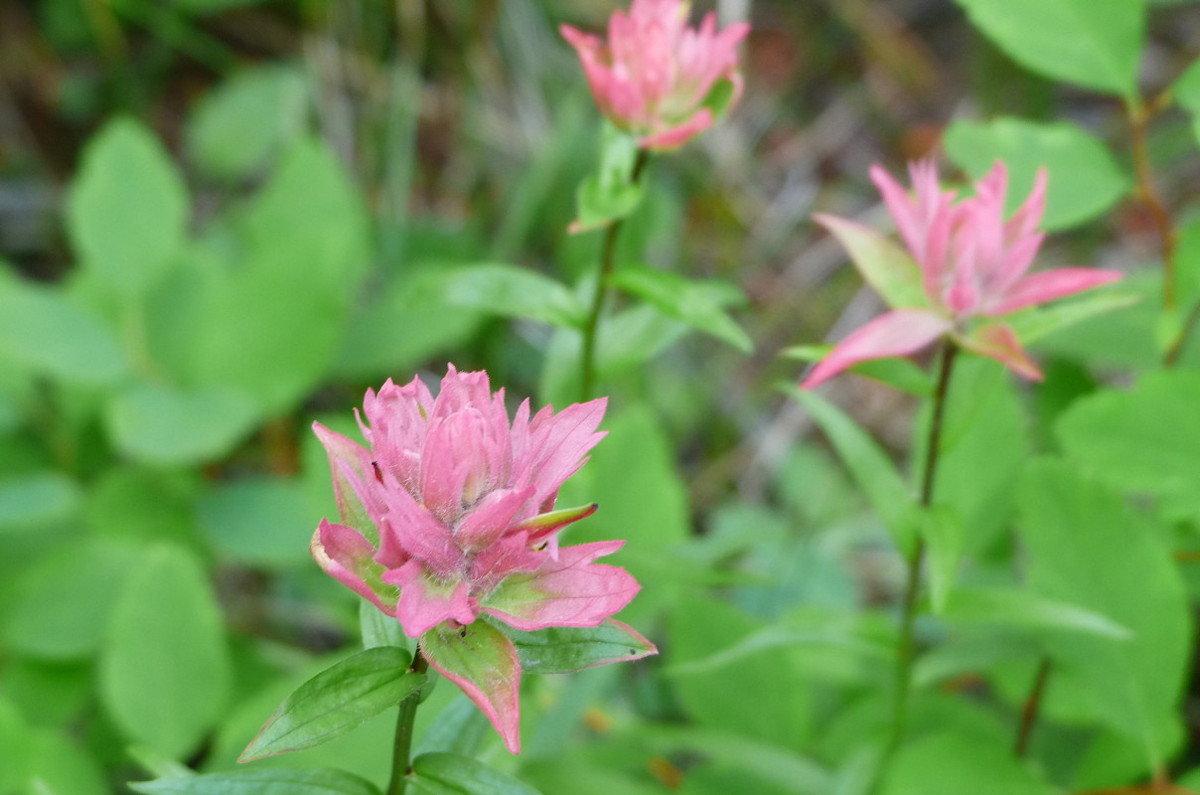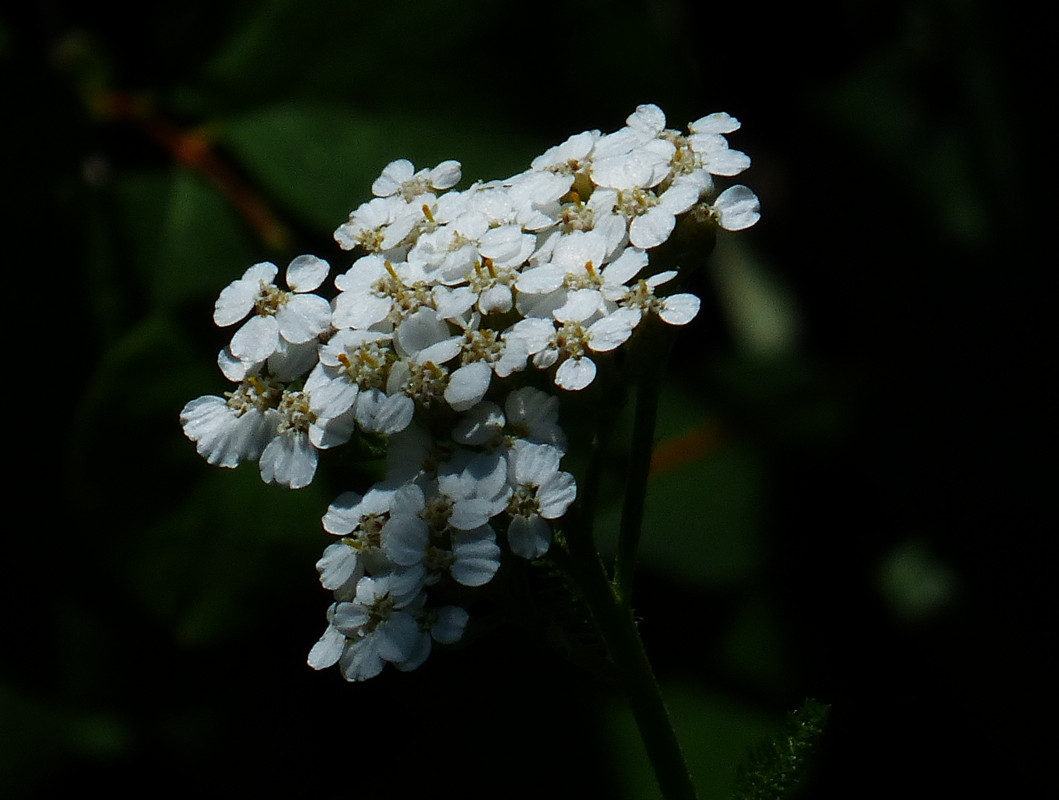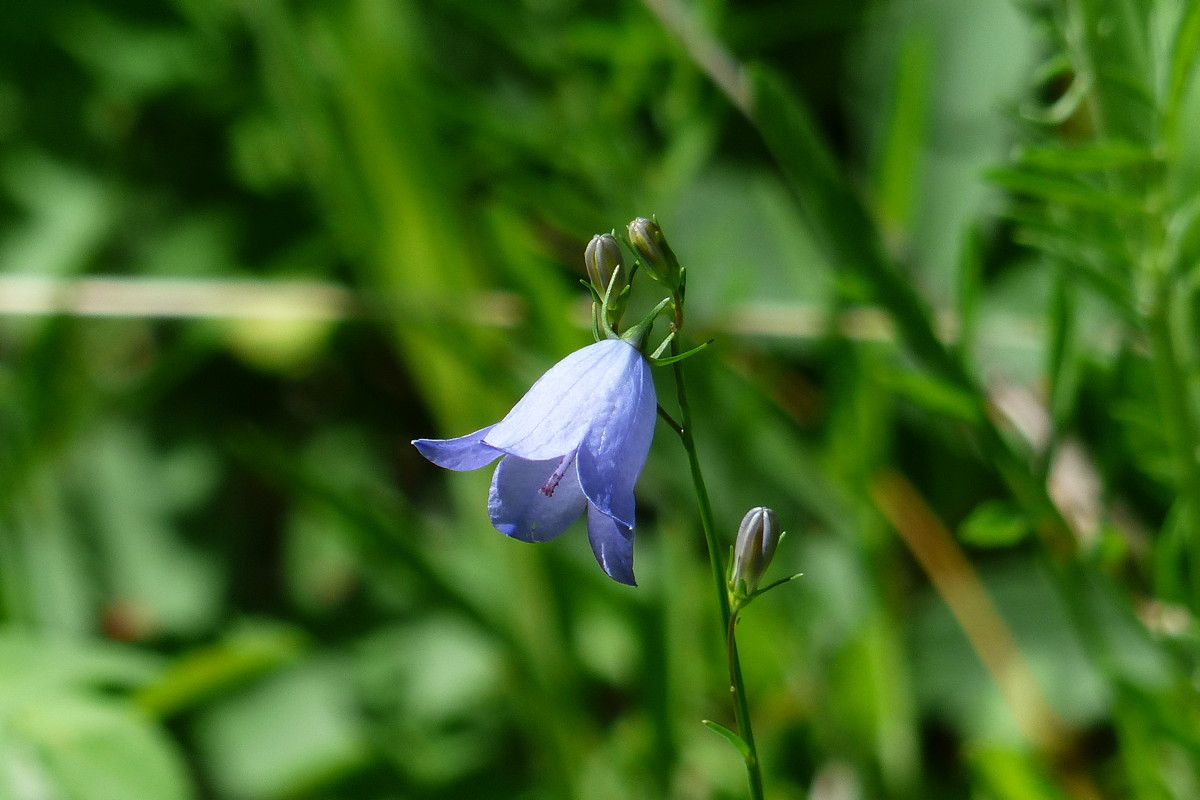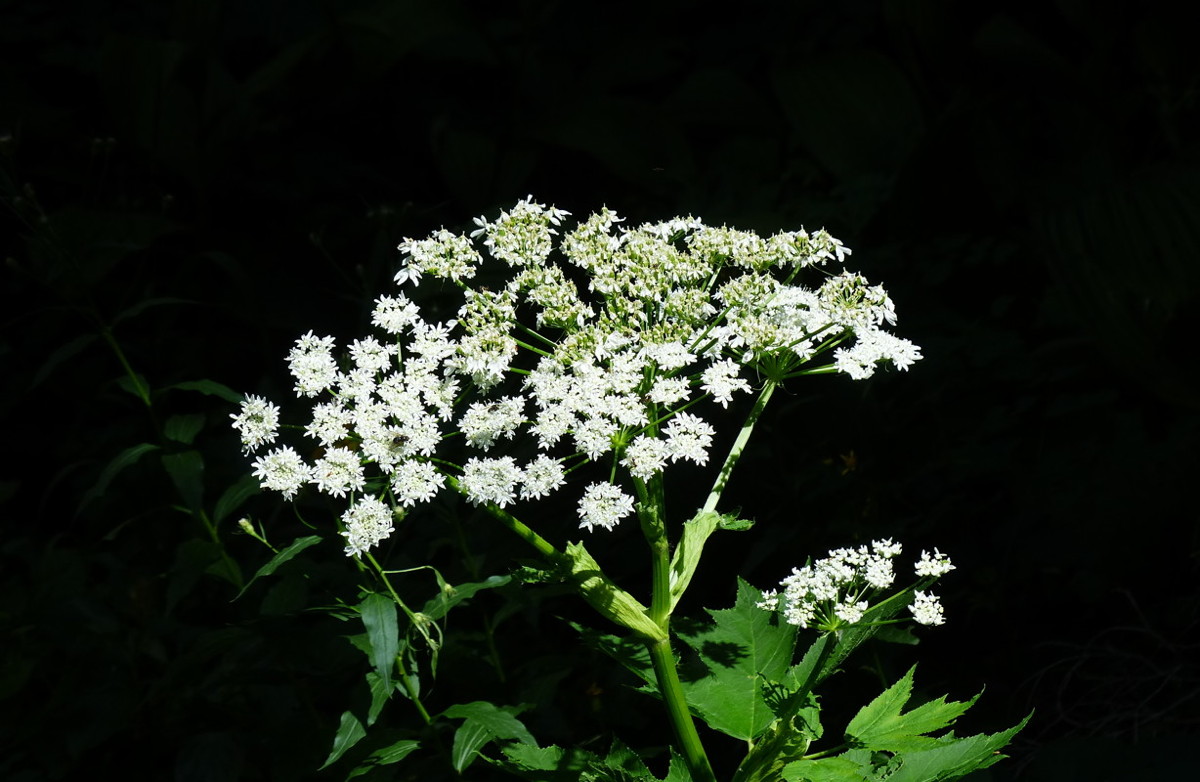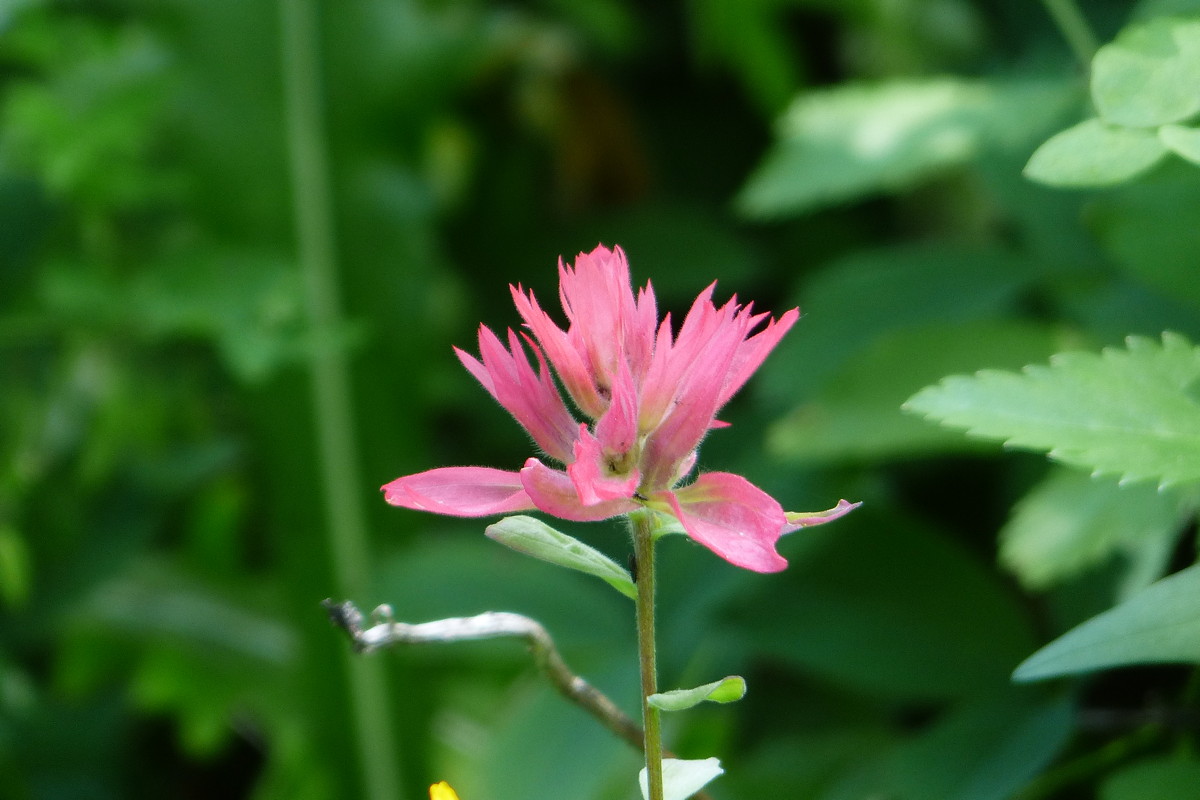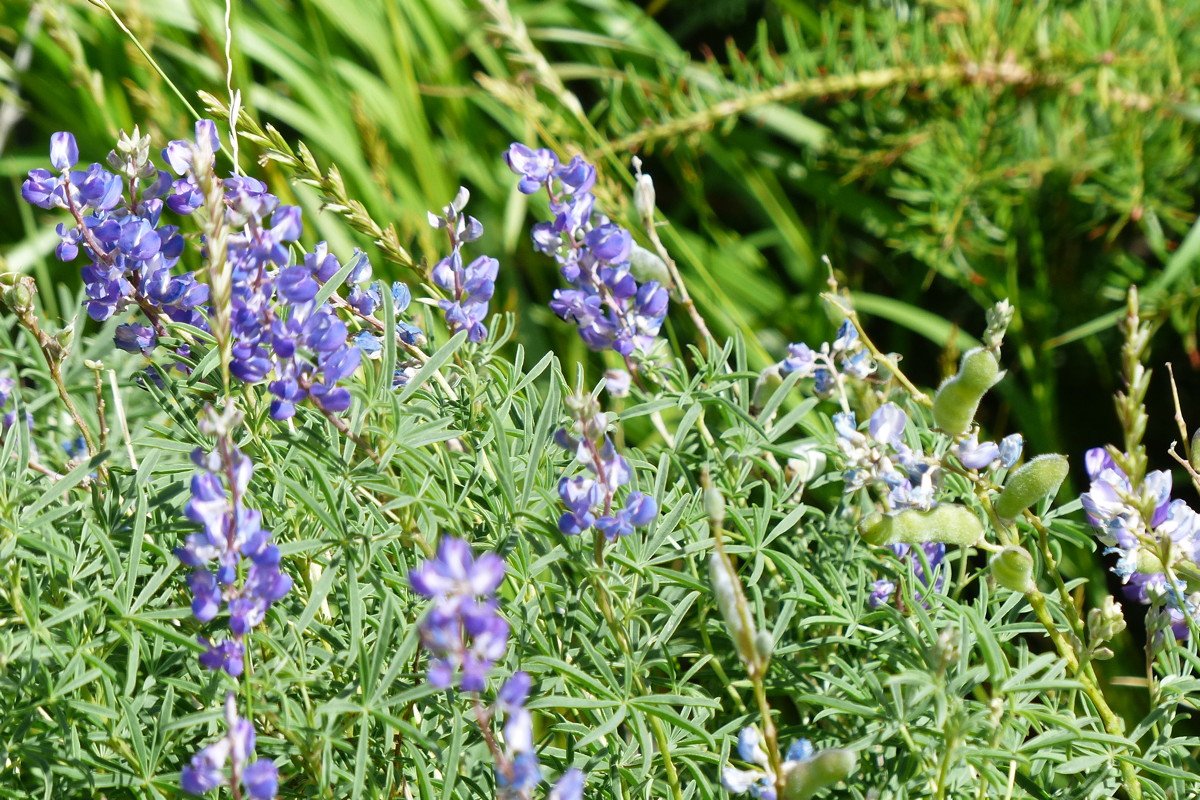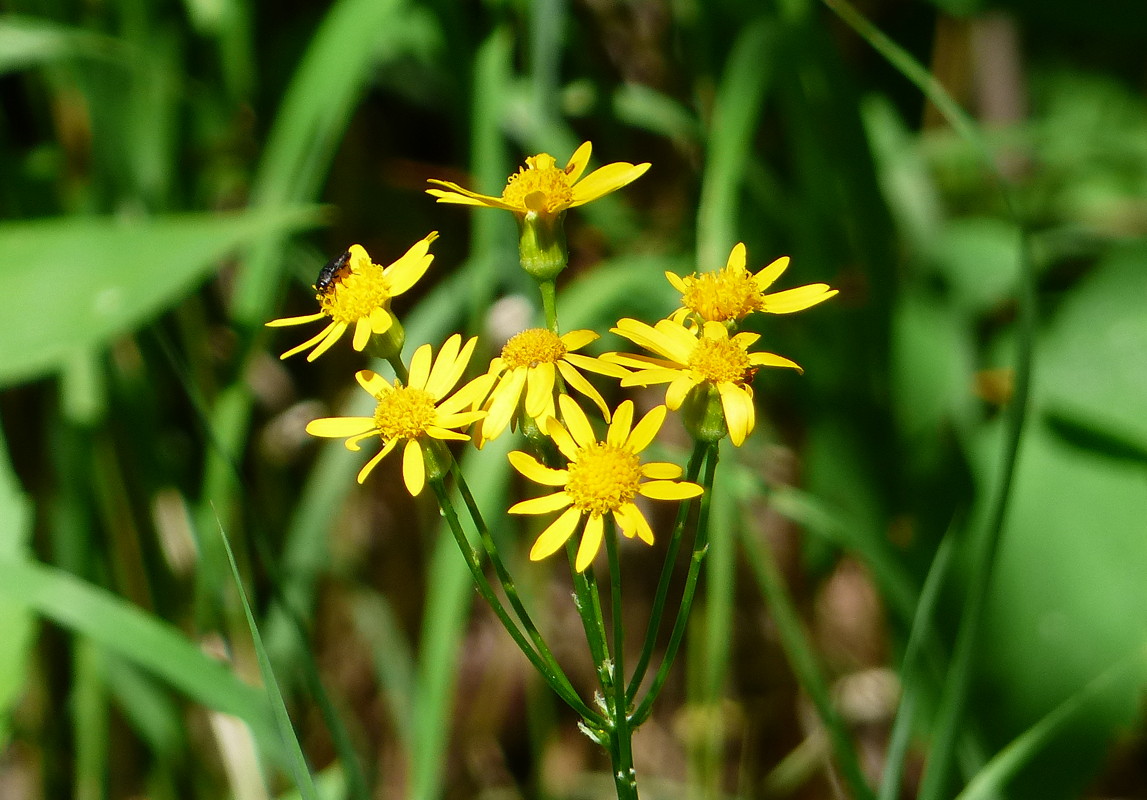 It's hard not to stop frequently on this 50 mile drive. The following photos offer highlights of the park and of Montana's "Big Sky Country".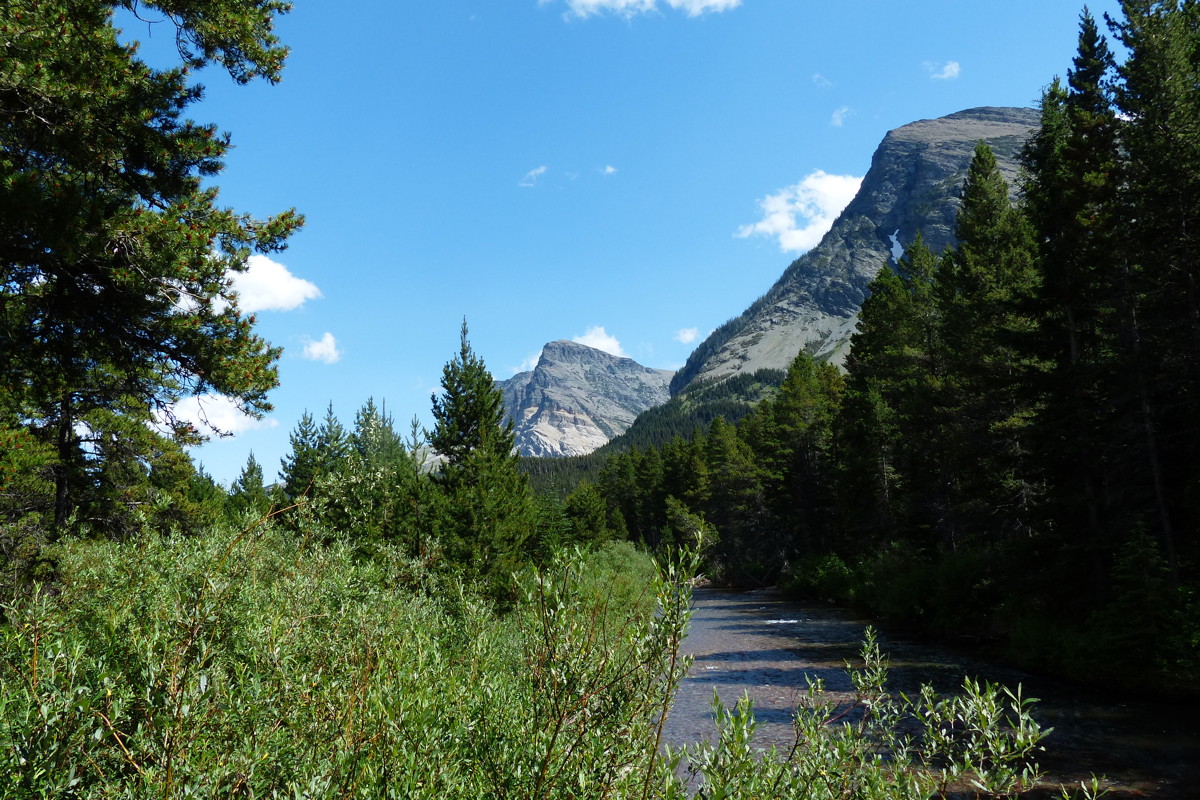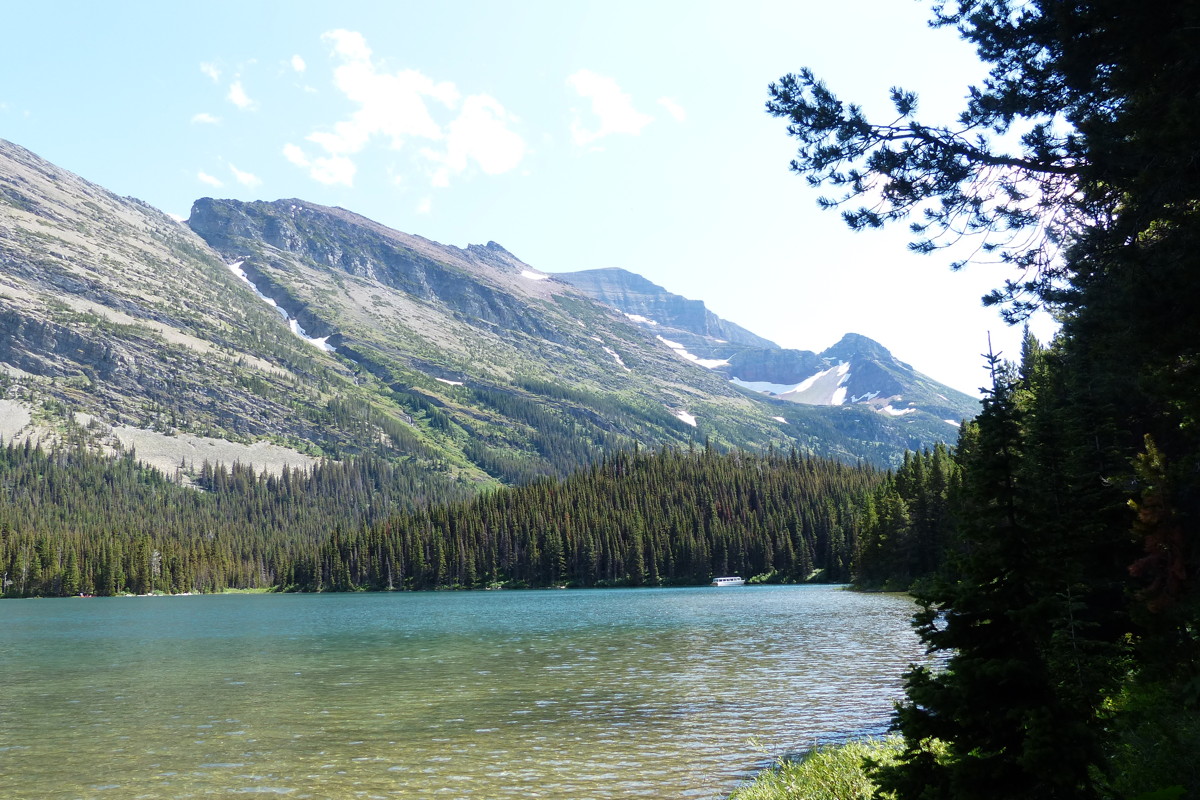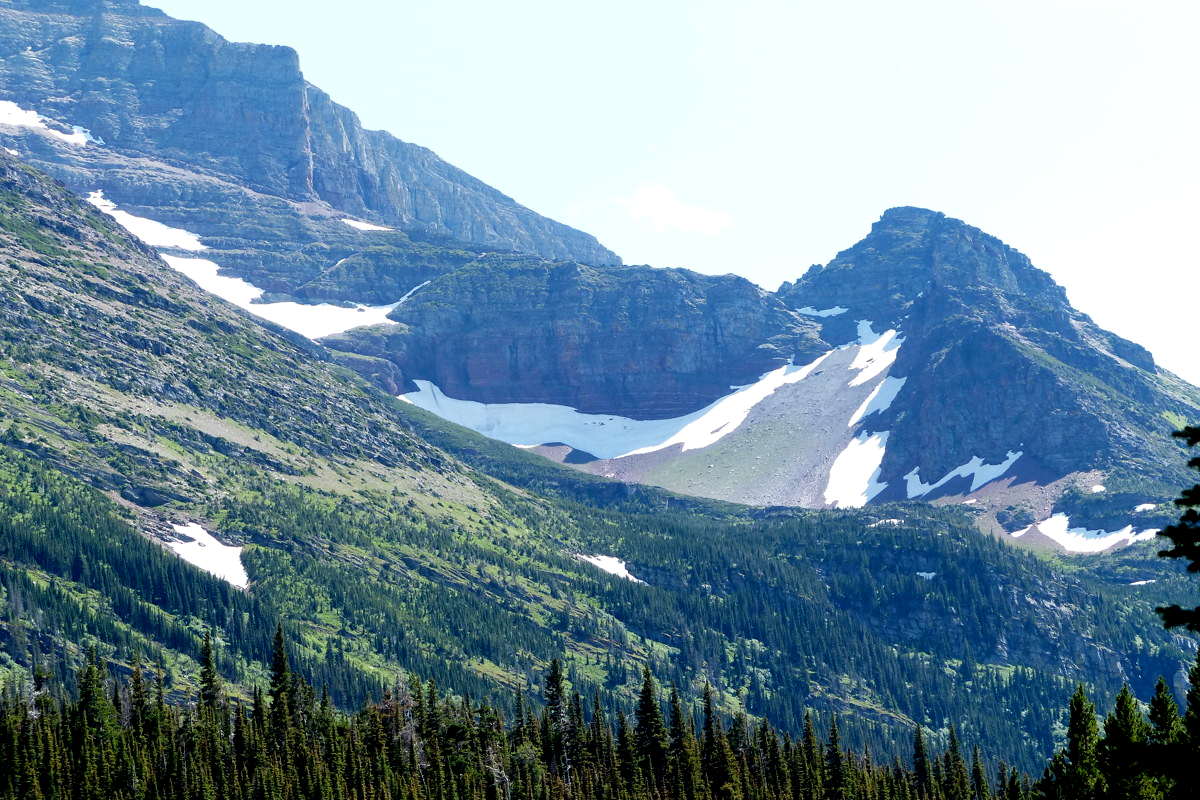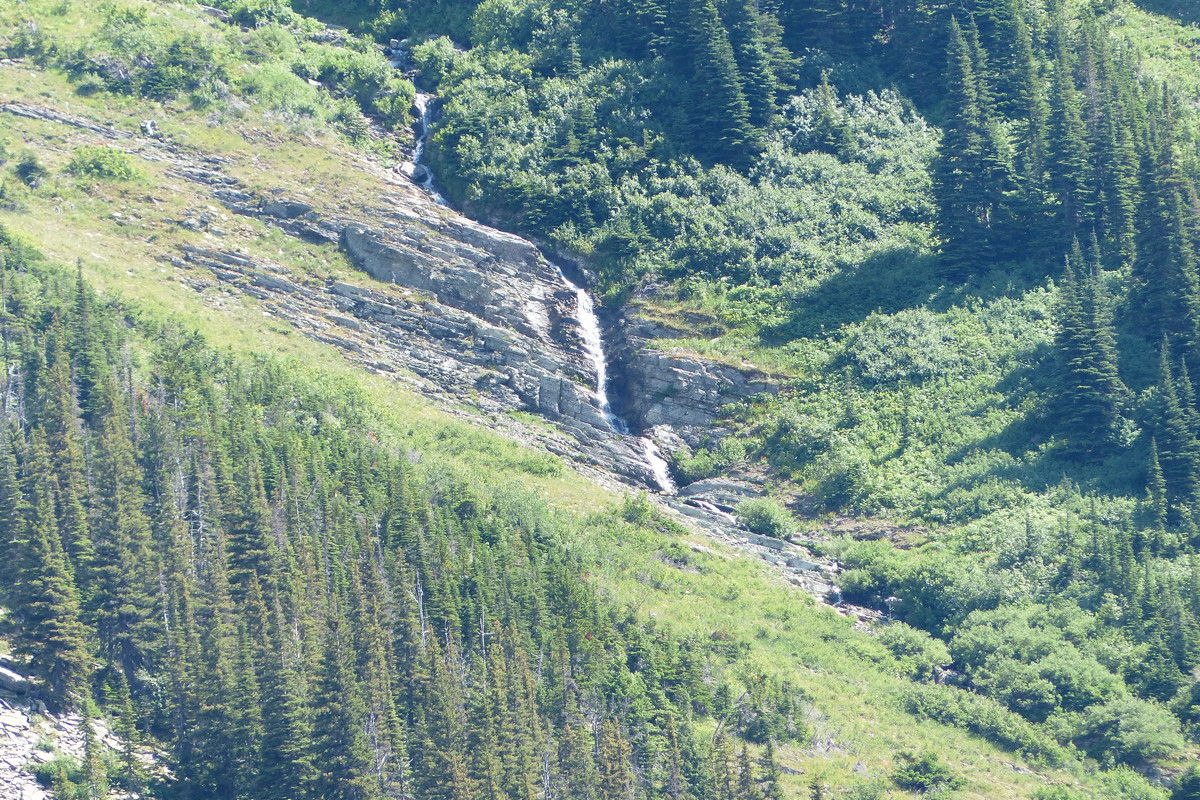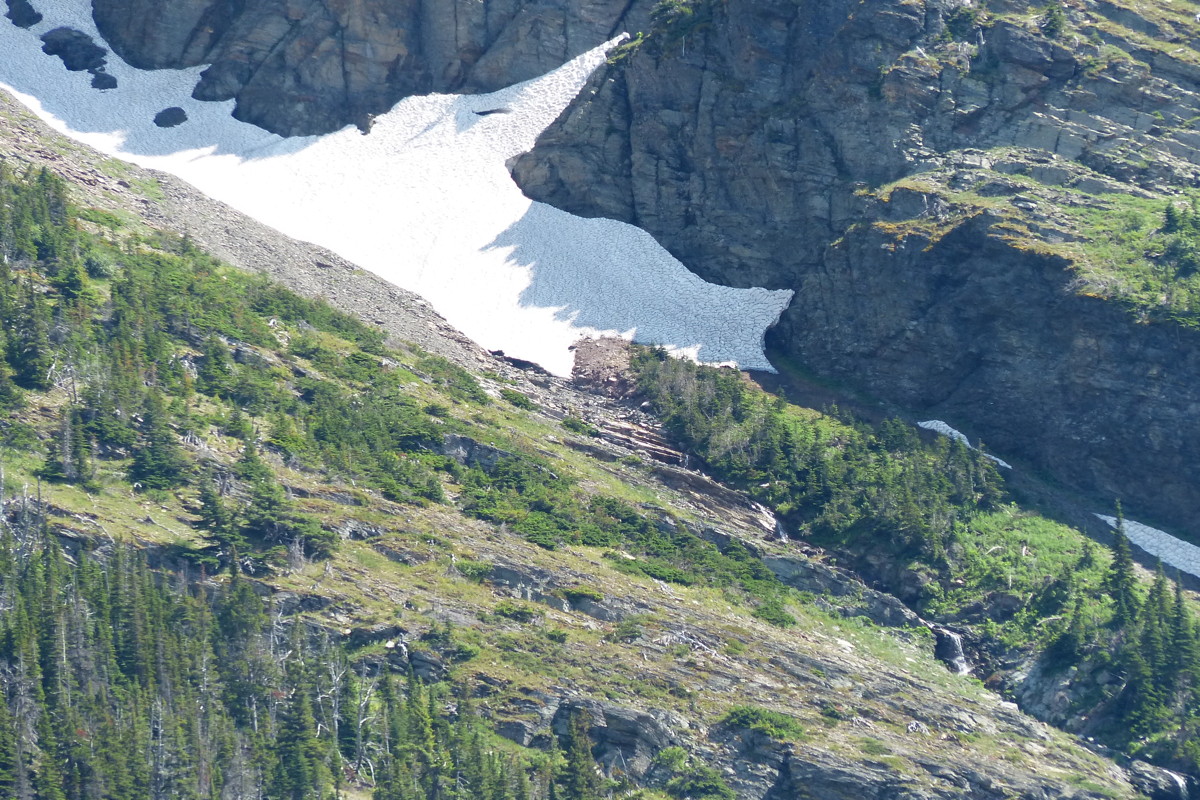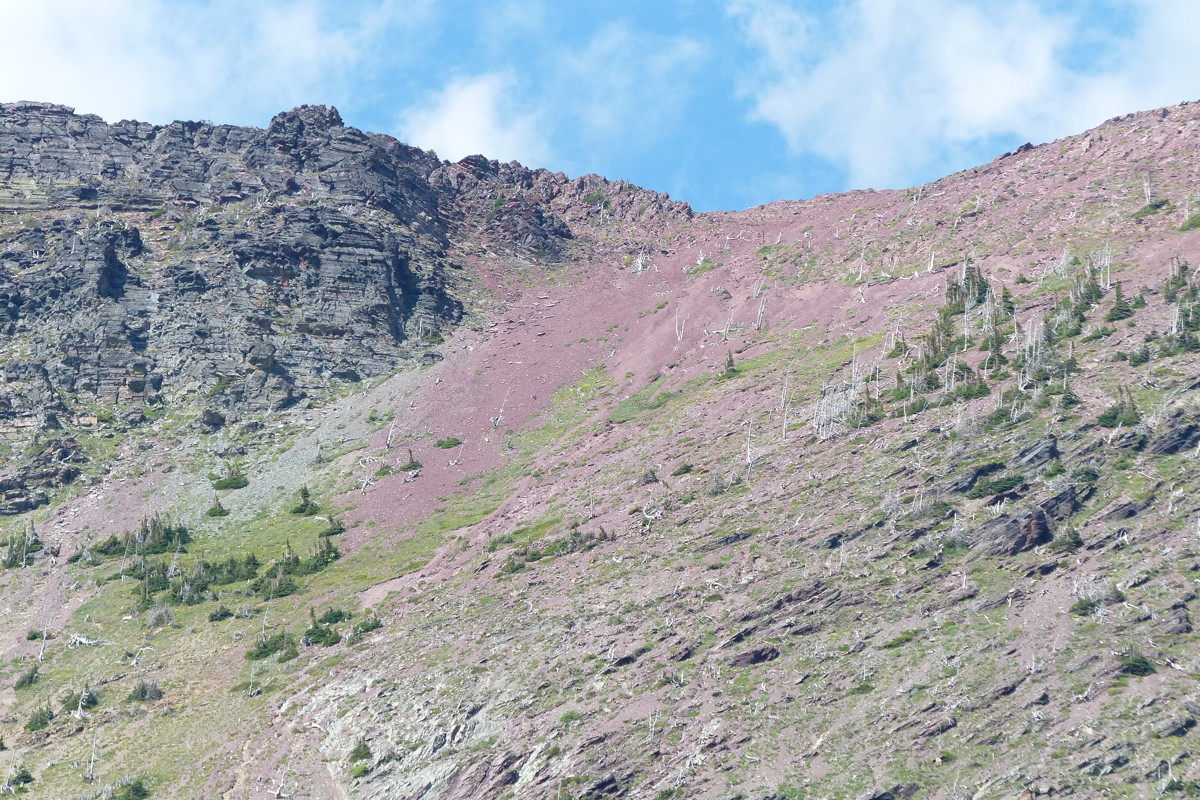 Seeing sea gulls this far from the ocean was a surprise but they are listed on park's birding guide.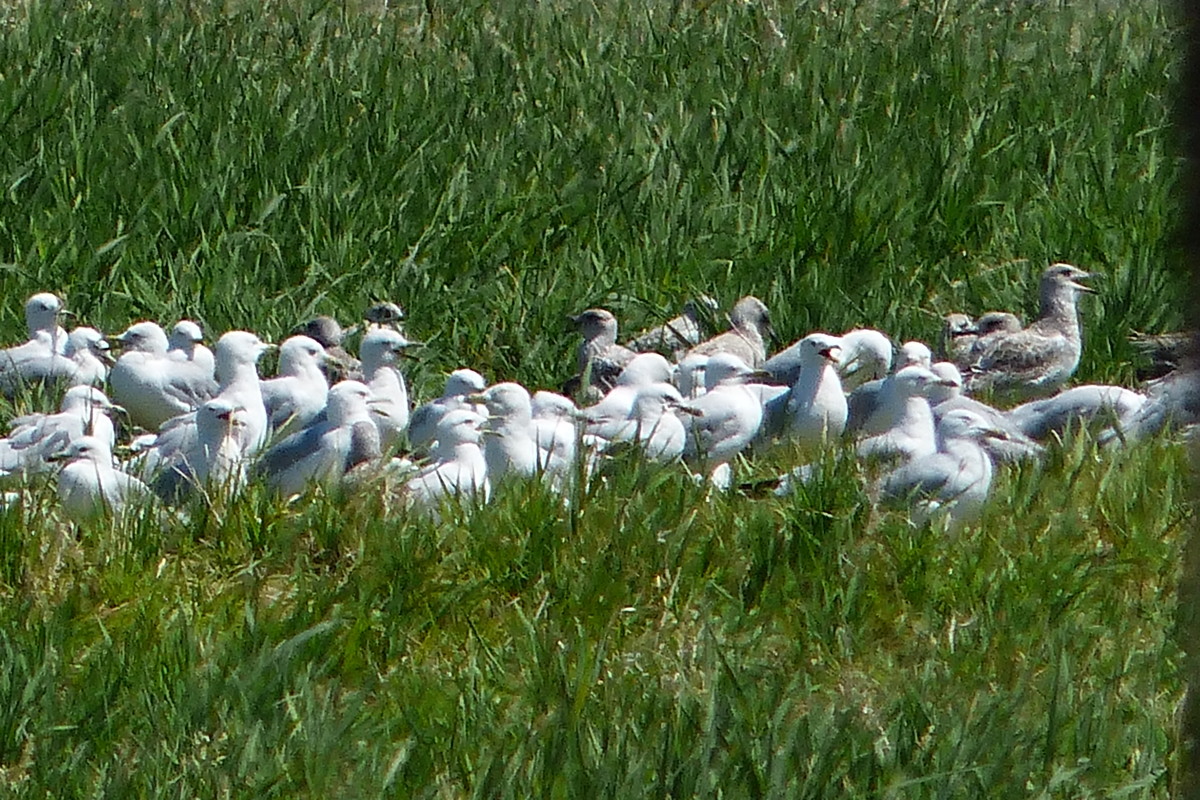 The Great Blue Heron is known to nest in the park and is listed as uncommon. We were lucky to spot this one.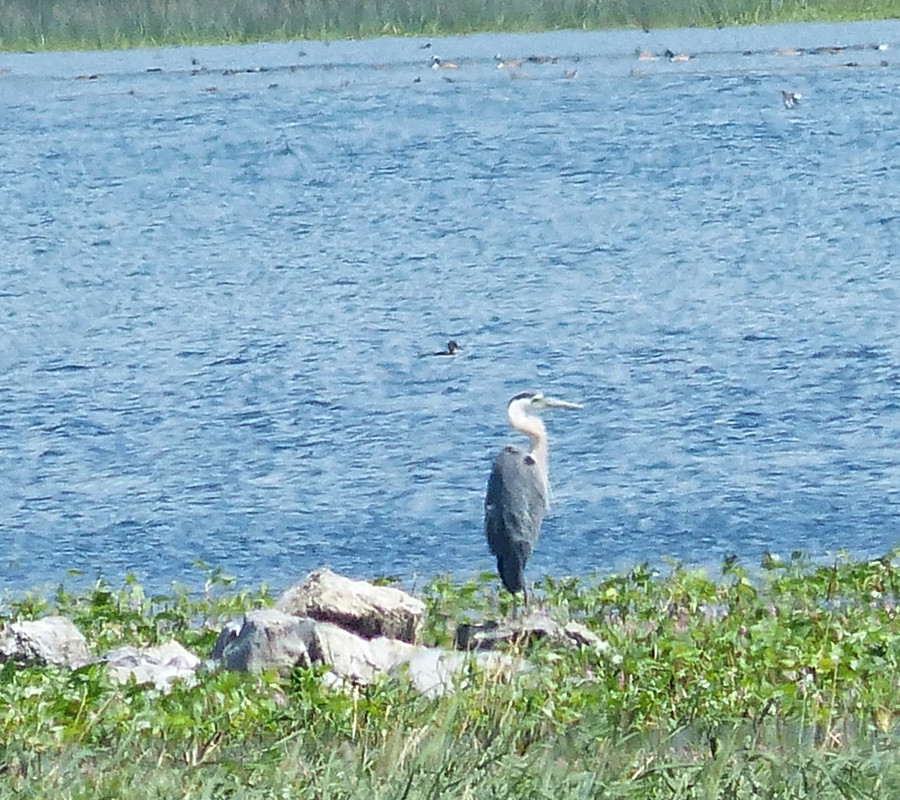 We're now heading south towards Idaho.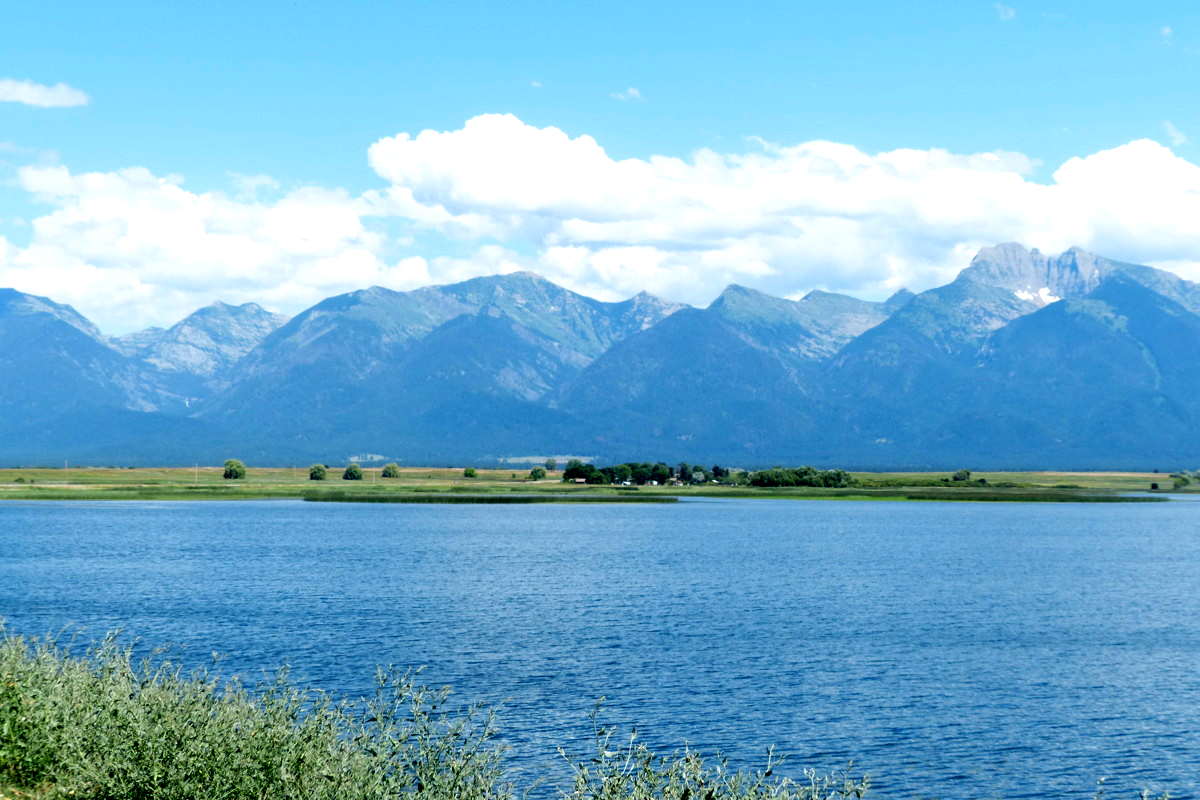 We took some time to visit this important mission.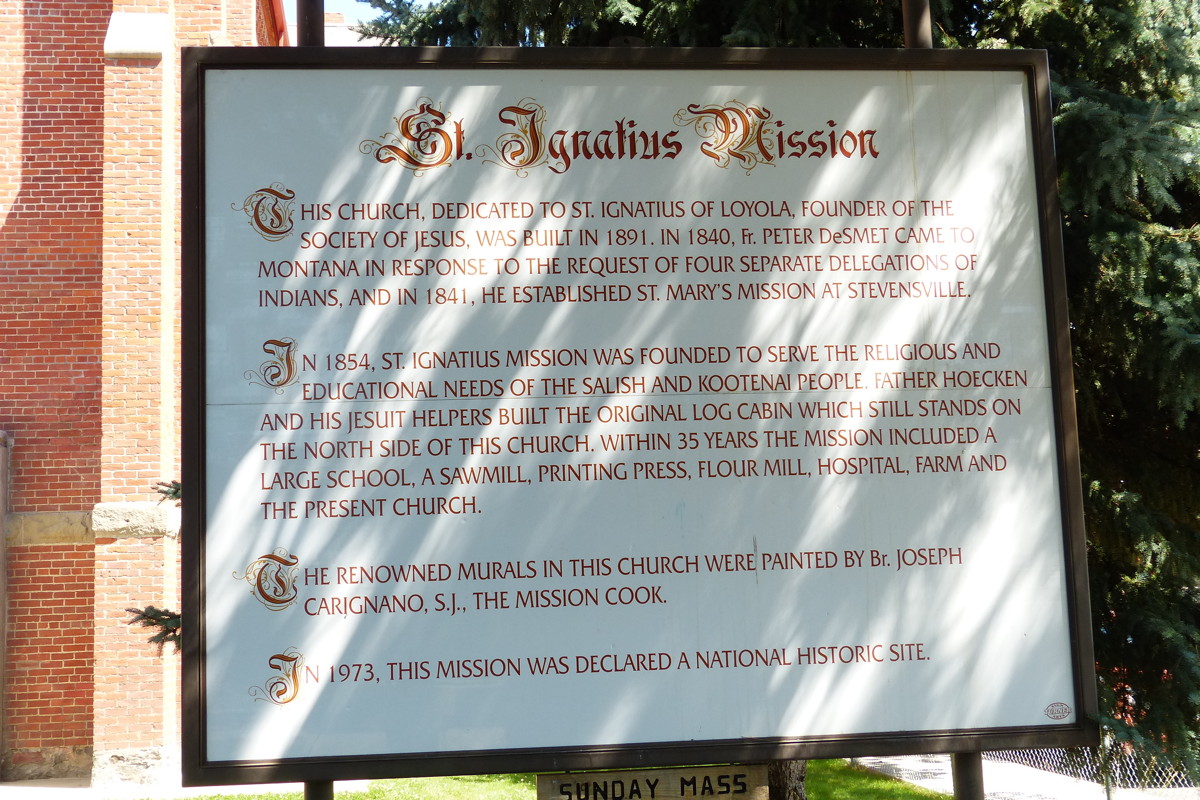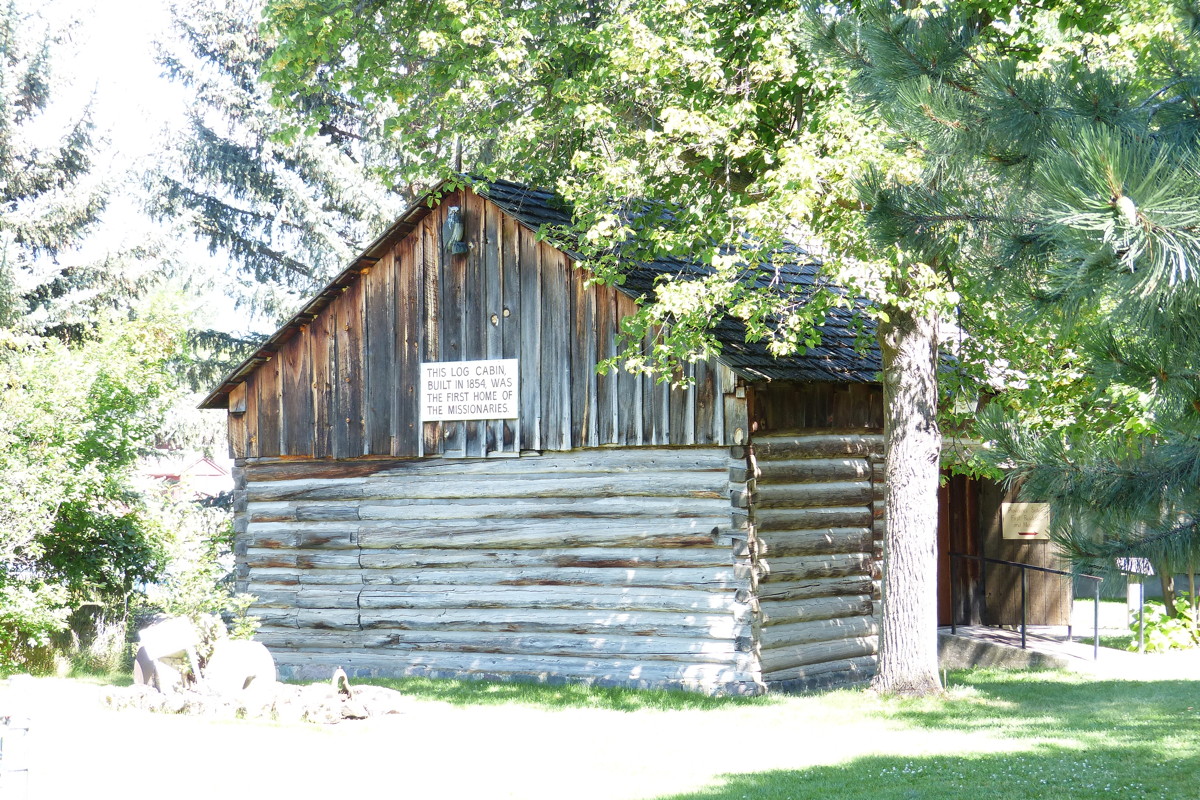 St. Ignatius Church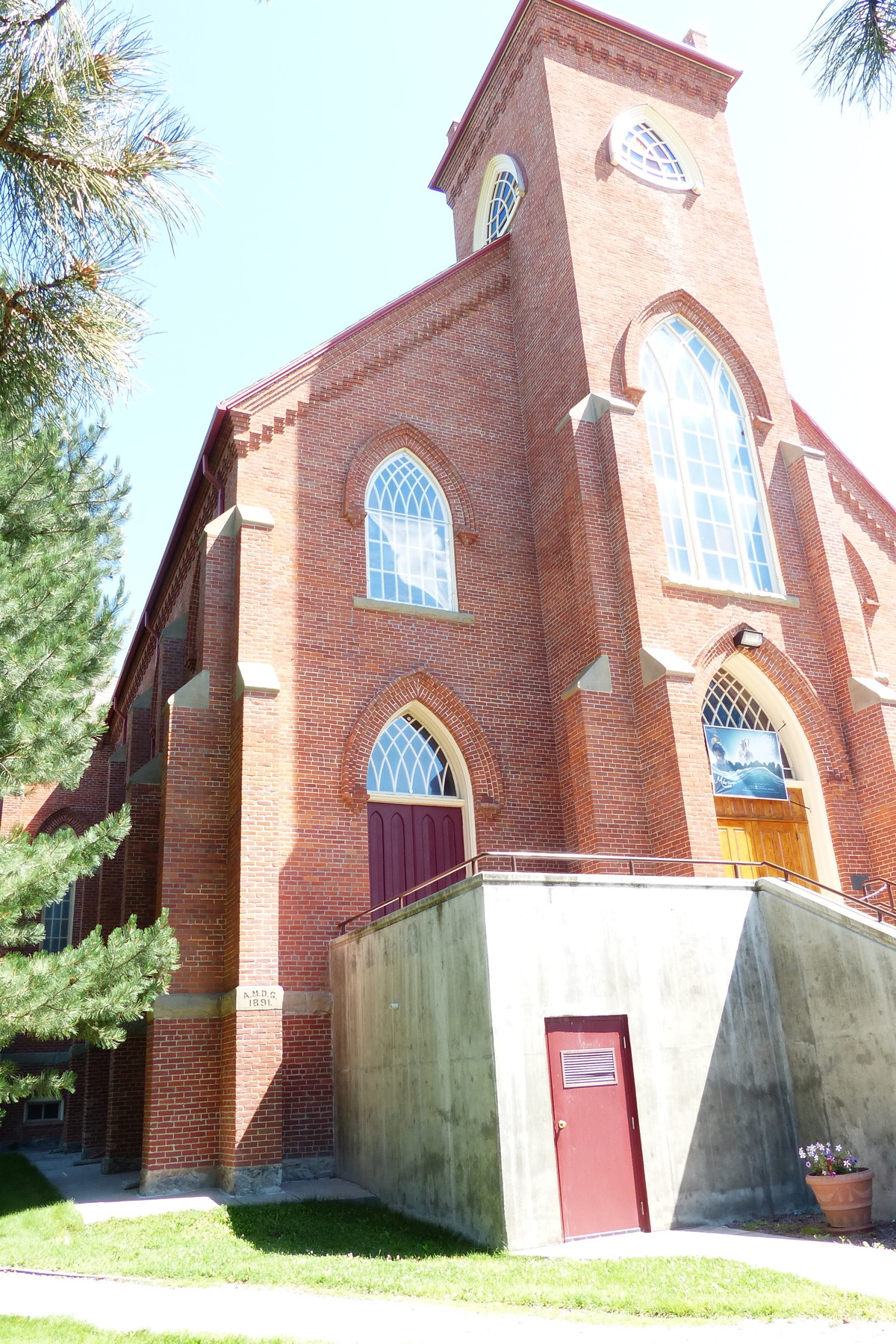 The murals inside the church were done by Br. Joseph Carignano, S.J., the mission cook.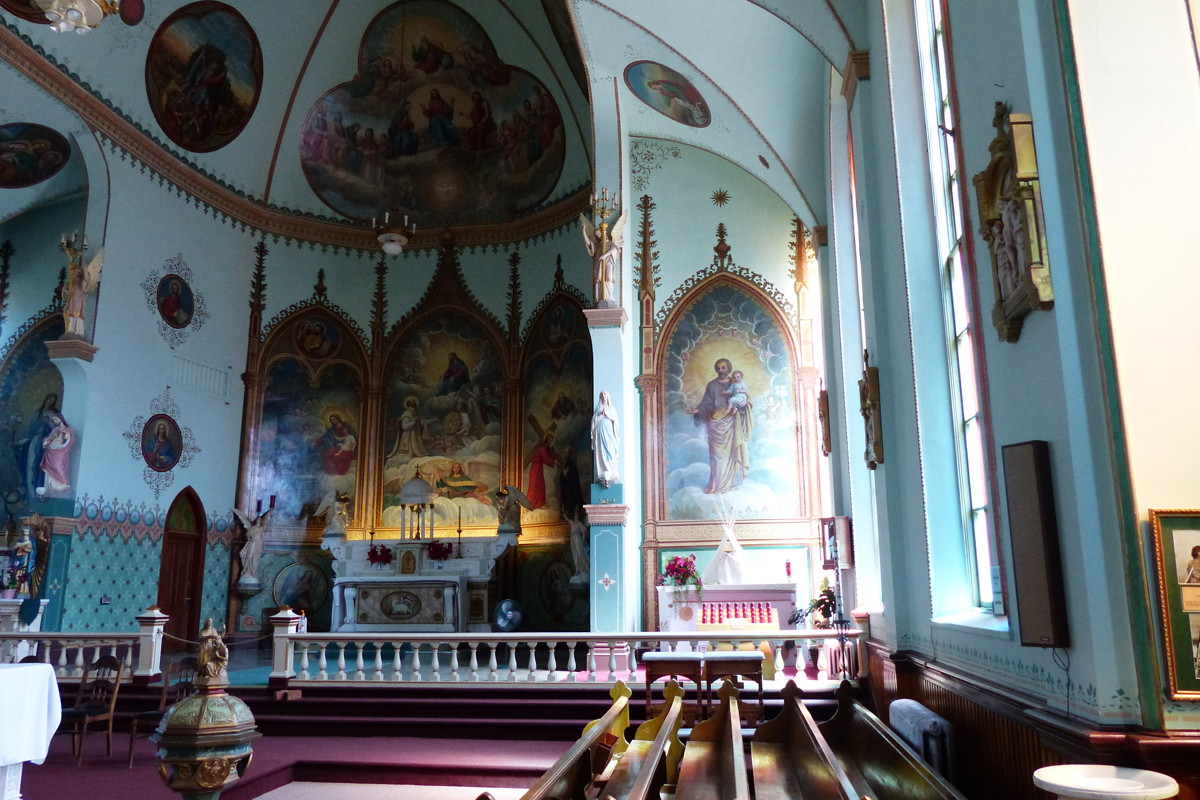 This sign describes Fahey's Cutoff and its role in Montana's history.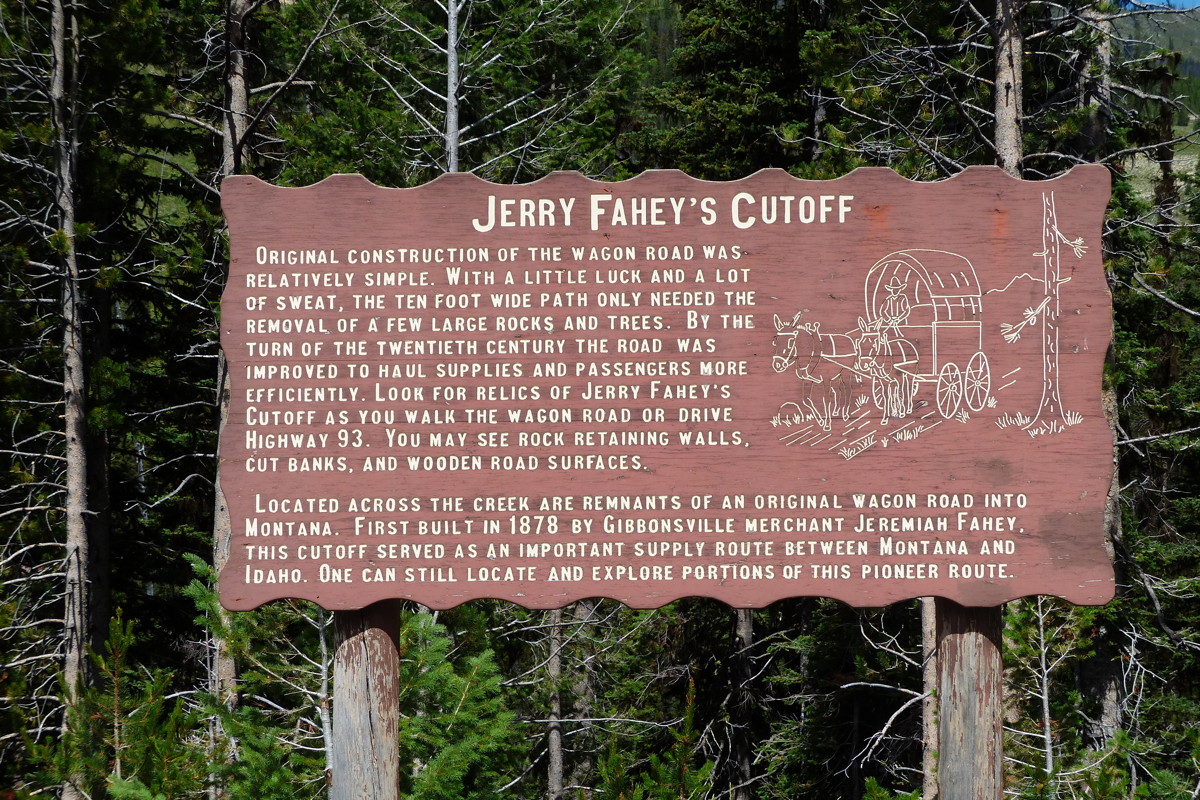 Making our way towards Boise on US Highway 93 we crossed 7,014 foot Lost Trail Pass over The Bitterroot Mountains.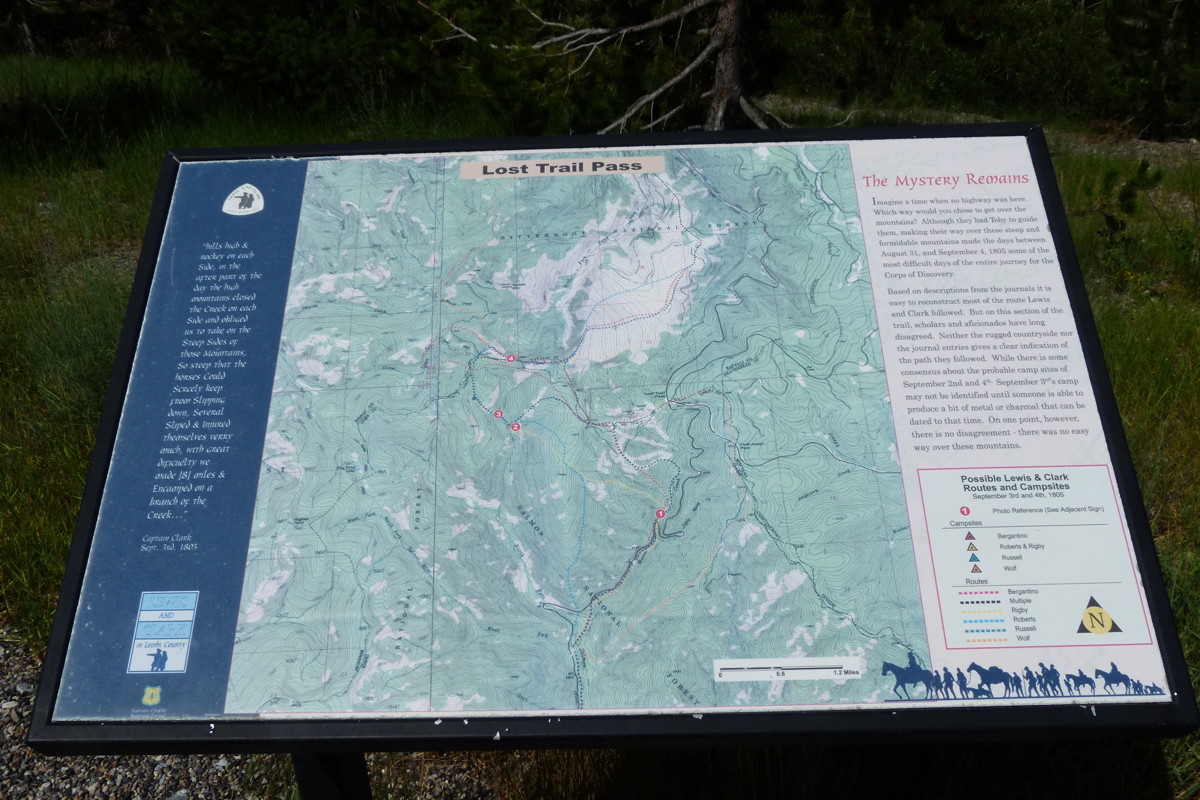 ------- Boise, Idaho --------
Scott and Gina took us on a tour of downtown Boise's beautiful parks.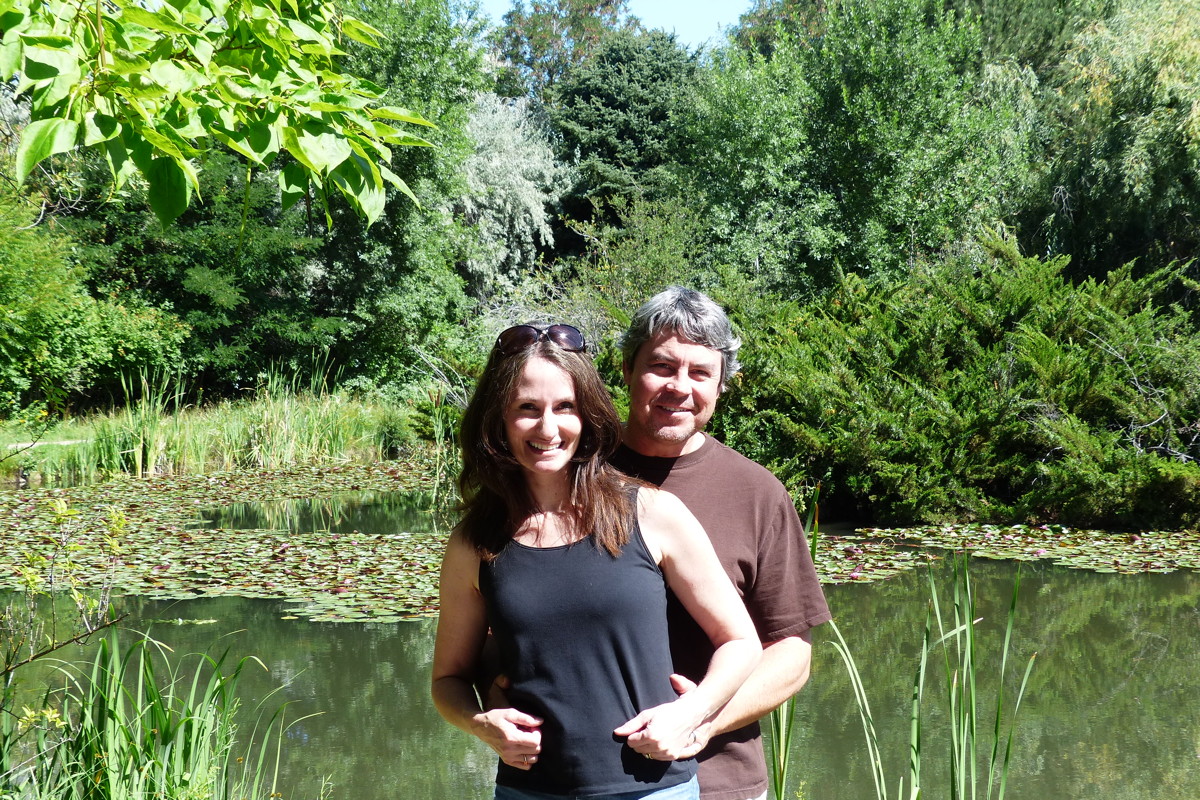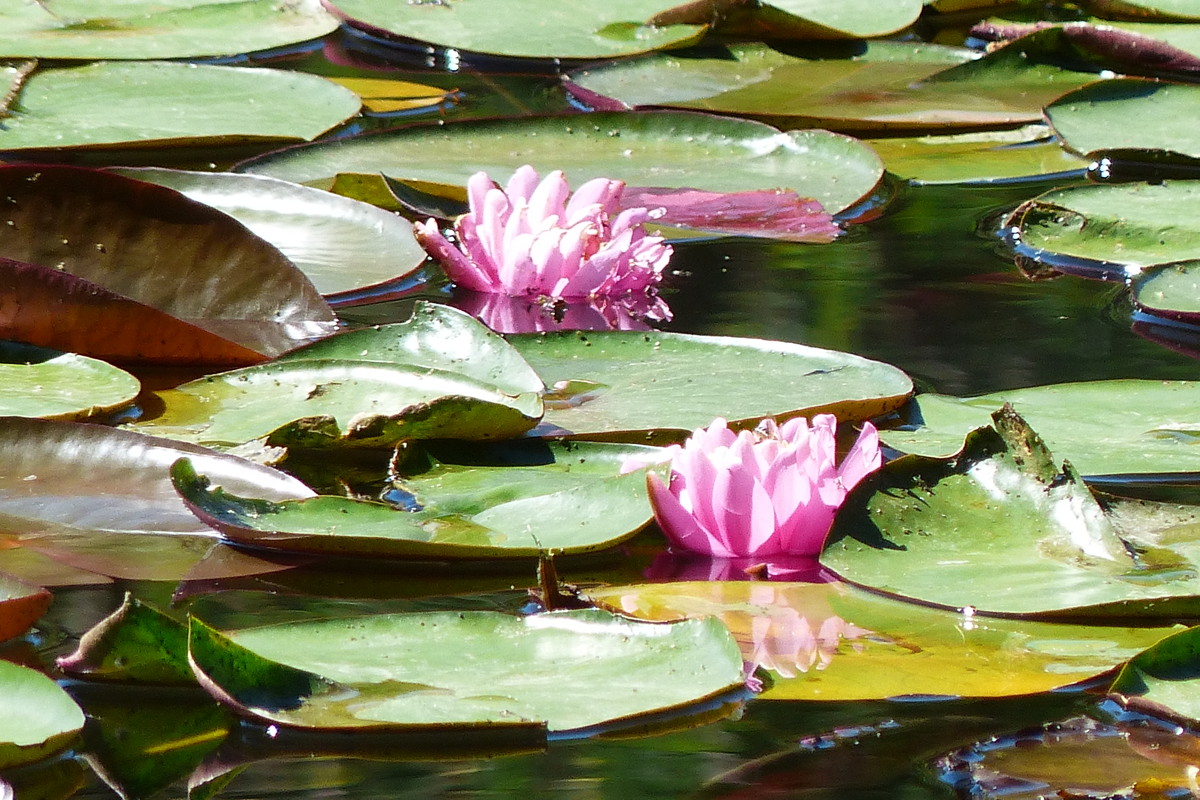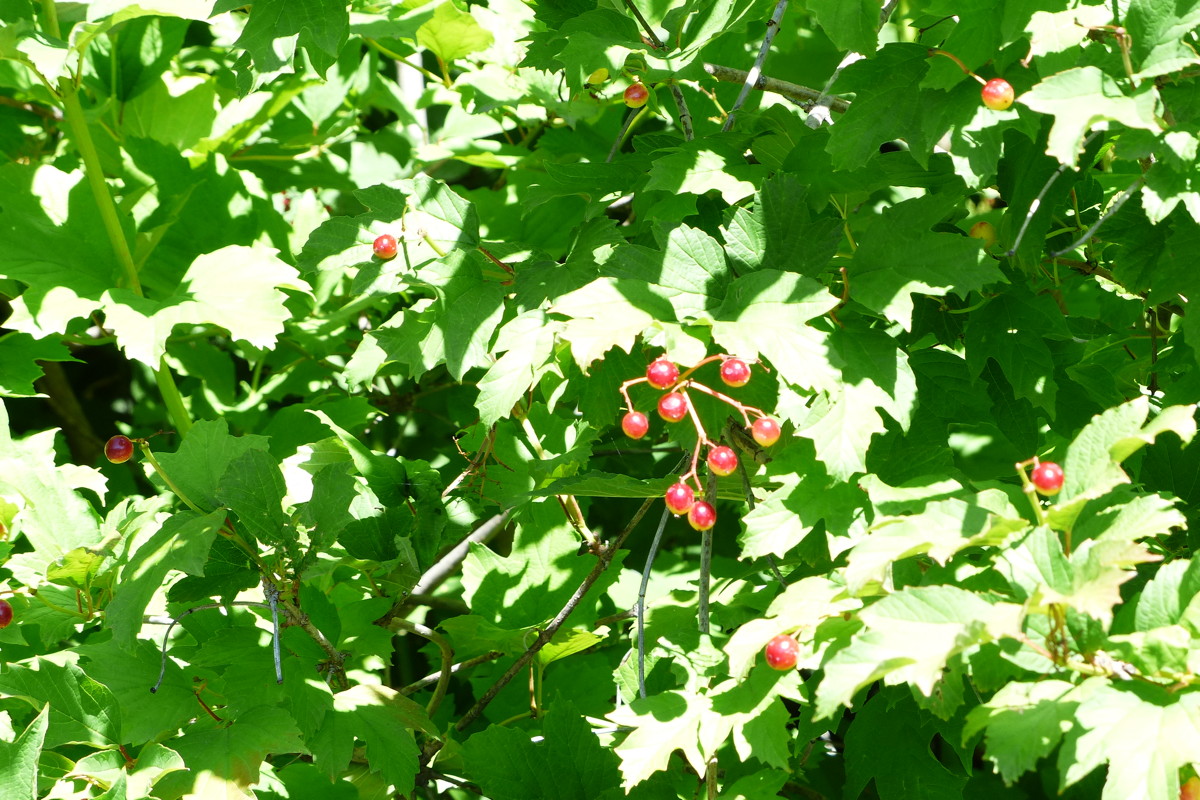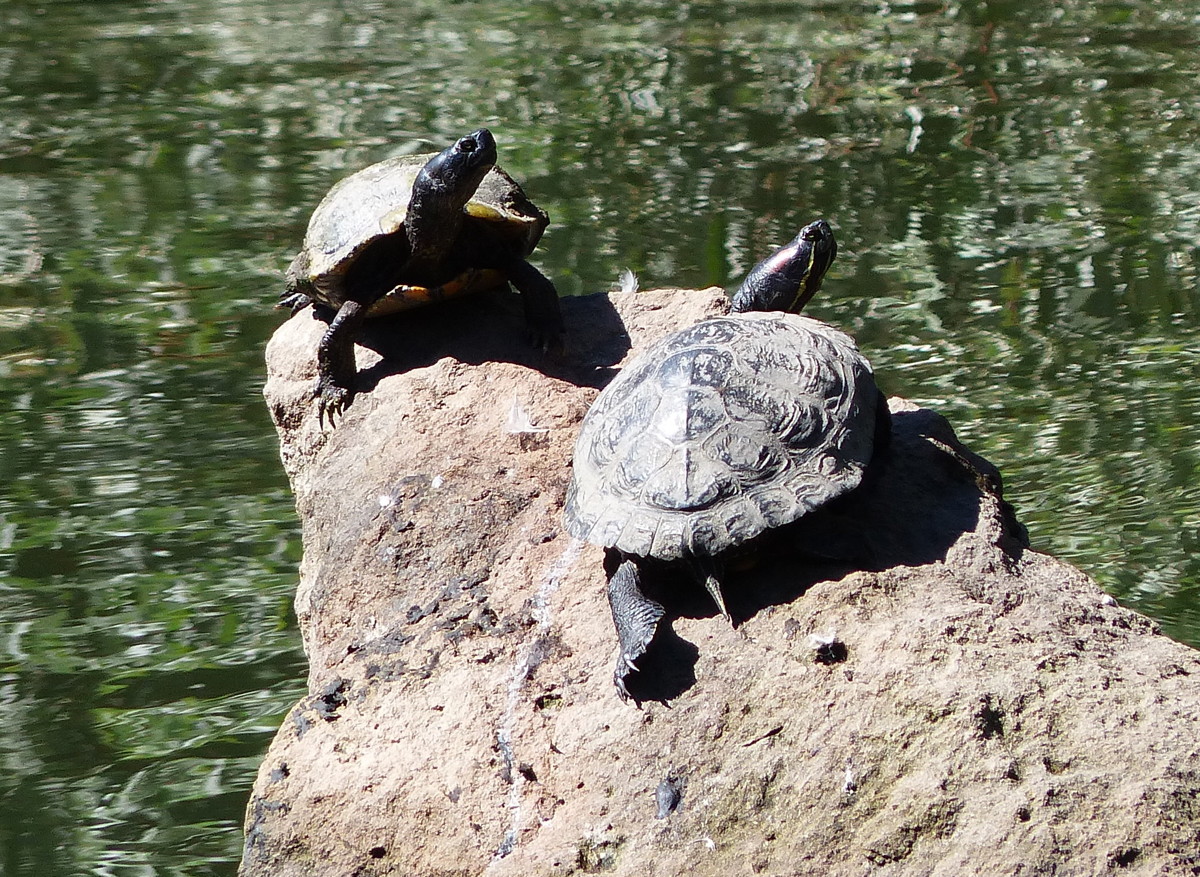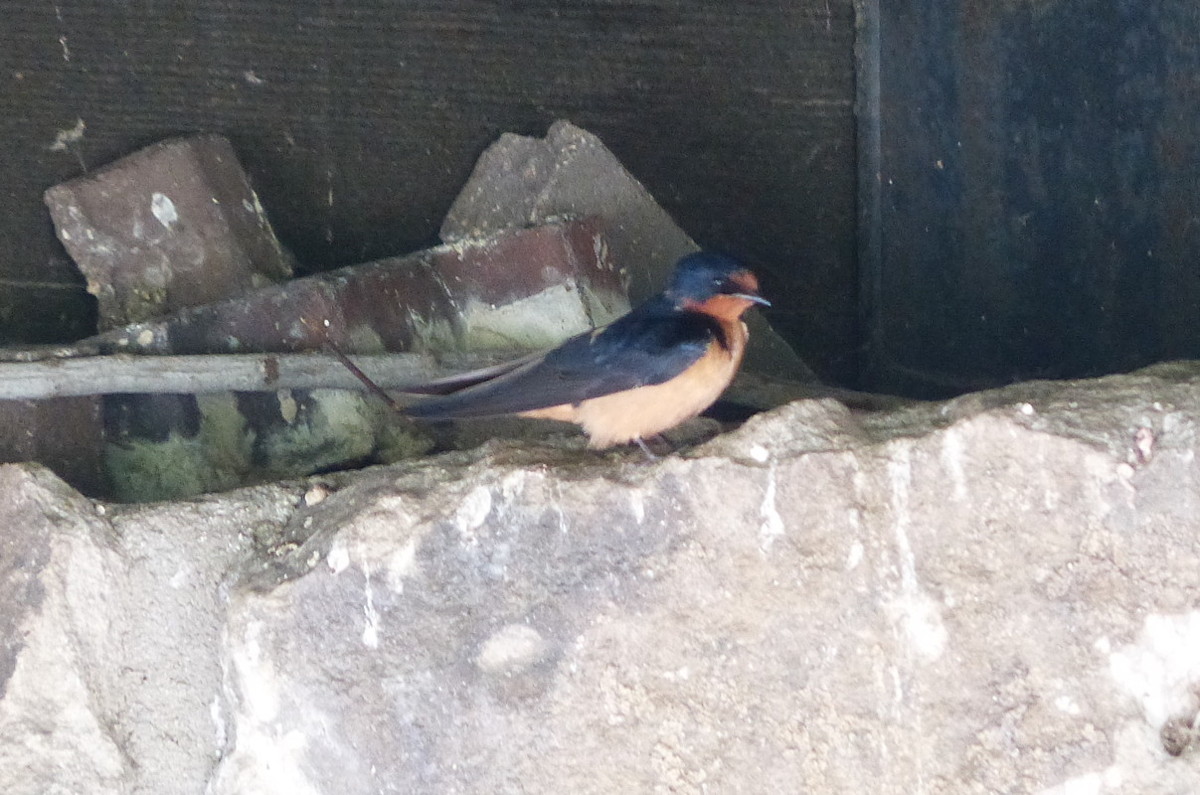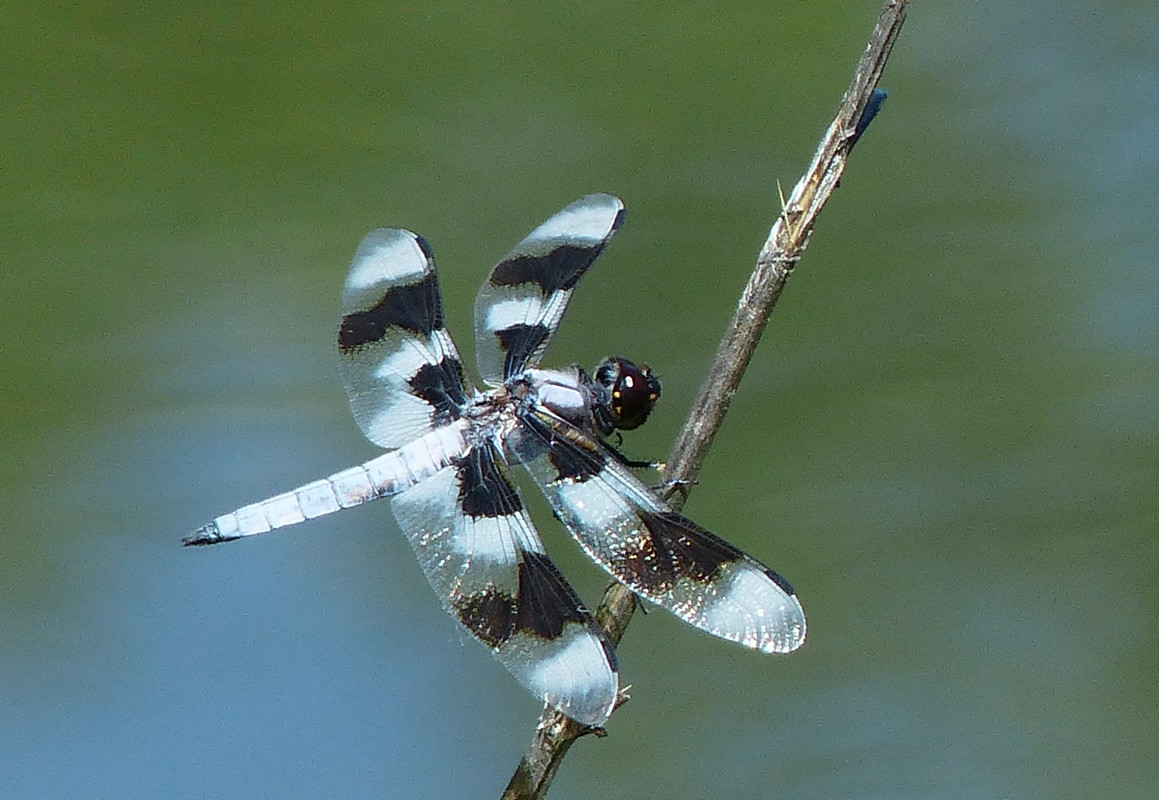 Wood Duck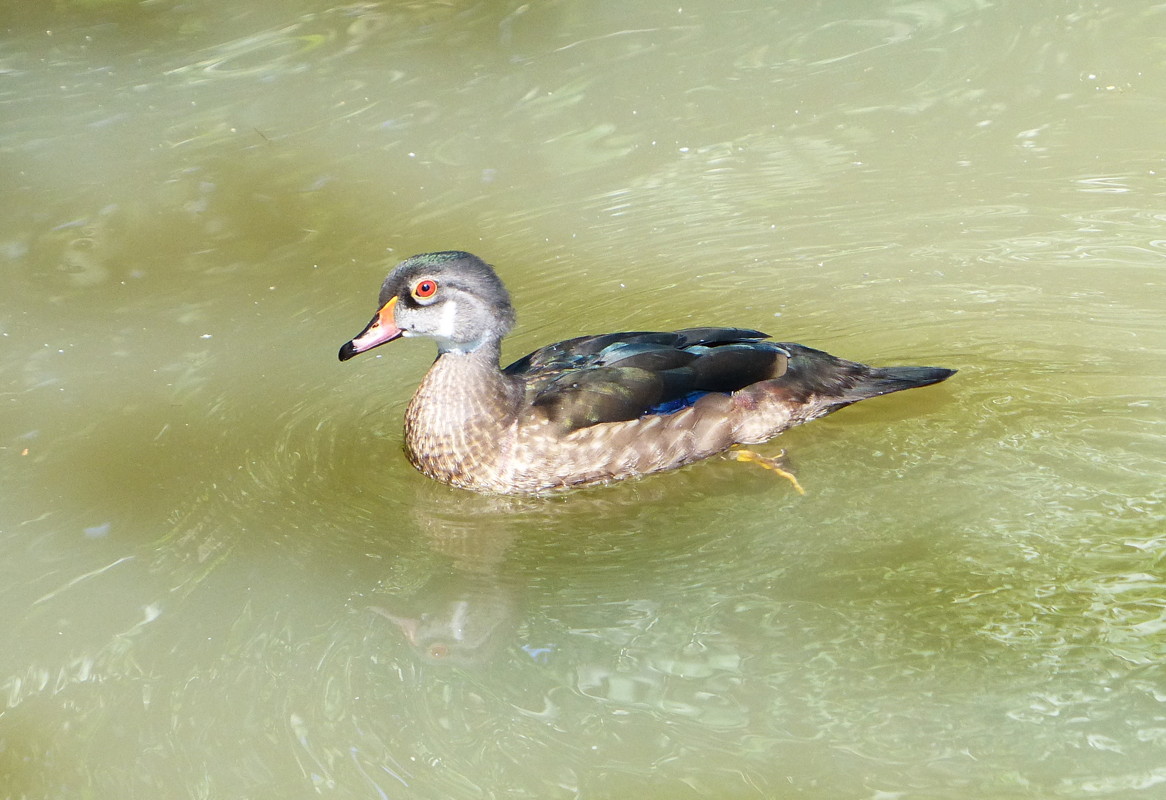 Idaho City was once a bustling 1860's Gold Rush Town of more than 200 business and a population of 7,000, making it the largest city in the northwest. Today it's quite small, known for its history and it remains popular with tourists.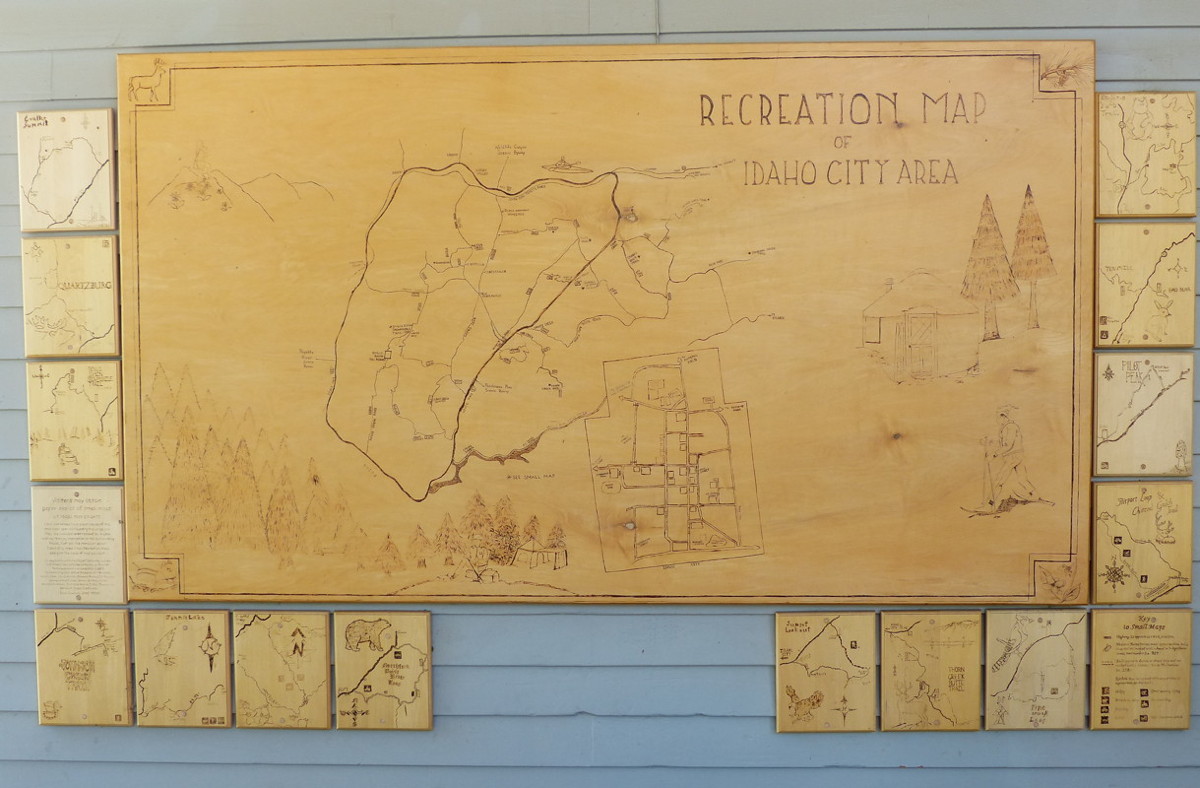 A Goldfinch, a popular visitor at Gina and Scott's feeder.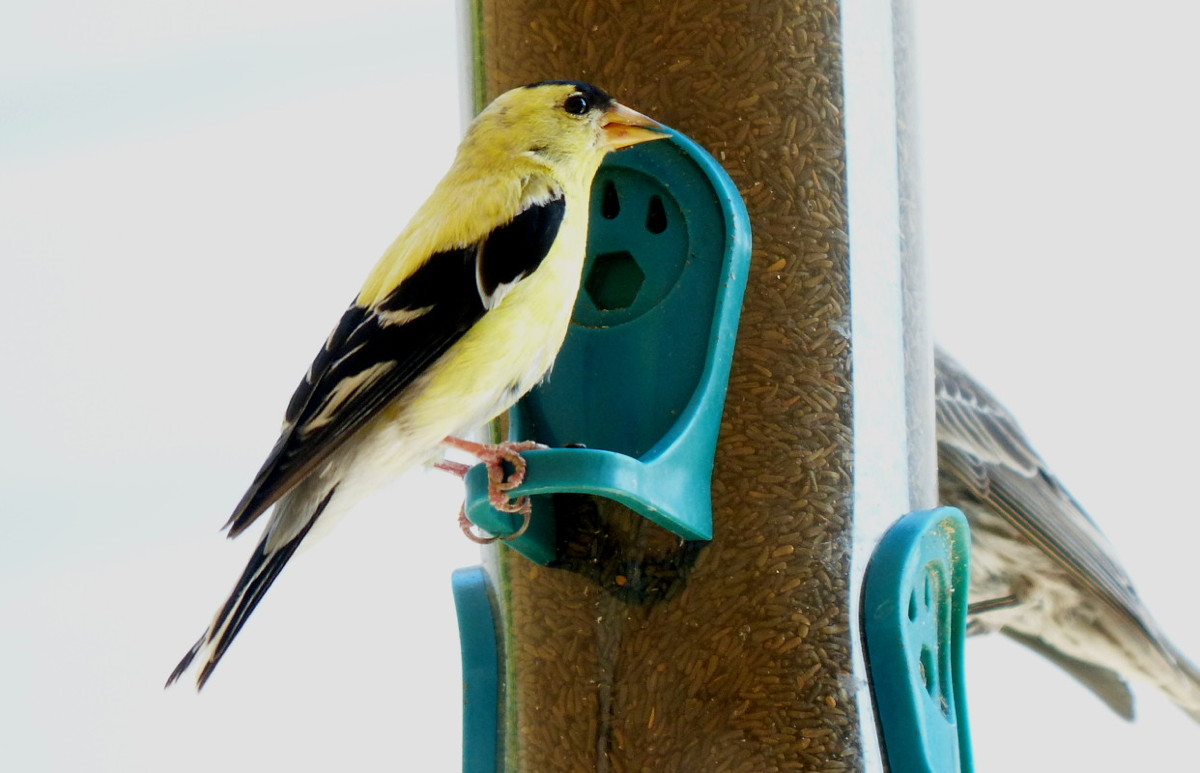 Return to Trips