------ Bermuda, July, 1981 ------
Lantana Colony Club on Sandys' Parish overlooking Great Sound was our home for the week. A former onion plantation it became a gracious resort with attractive cottages, rose gardens, a croquet court and a private beach. The Club operated from 1958 until 1998. Luncheons and dinners were served both indoors and outdoors.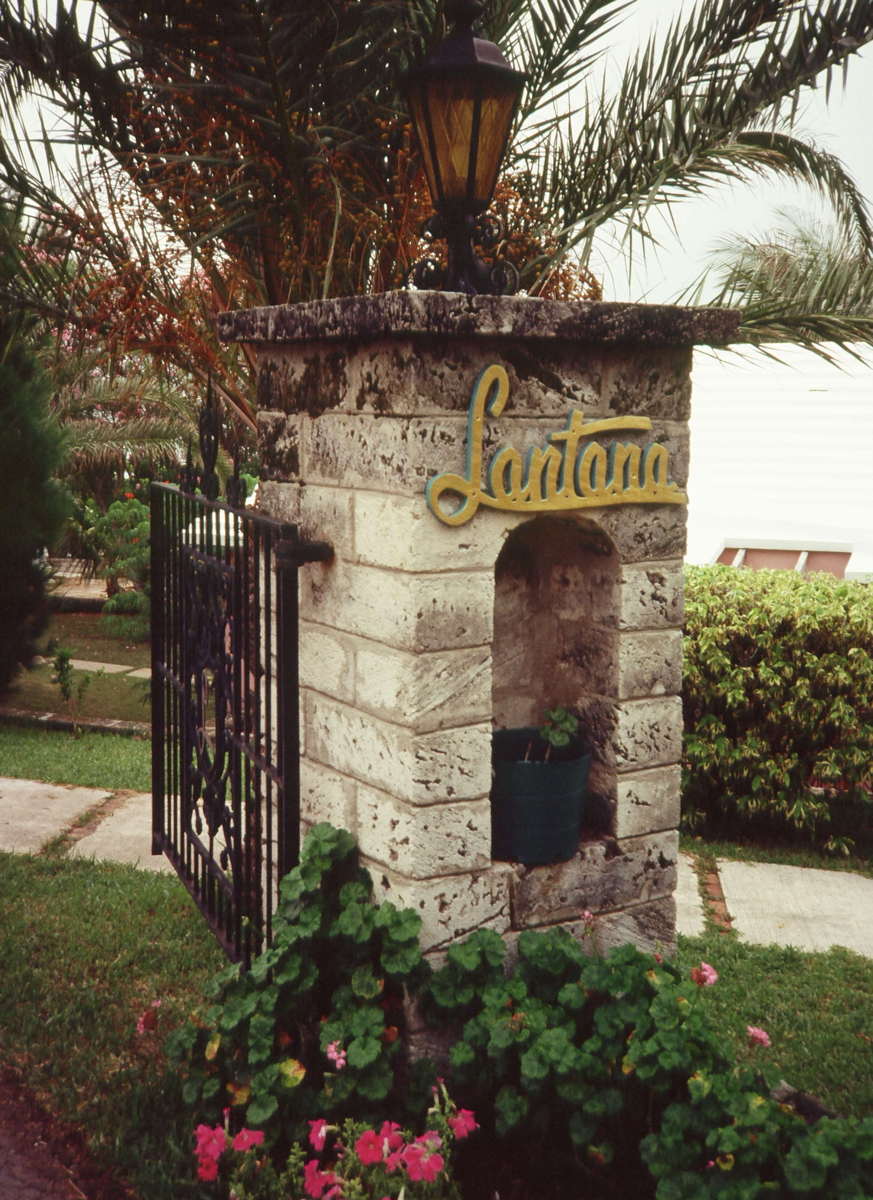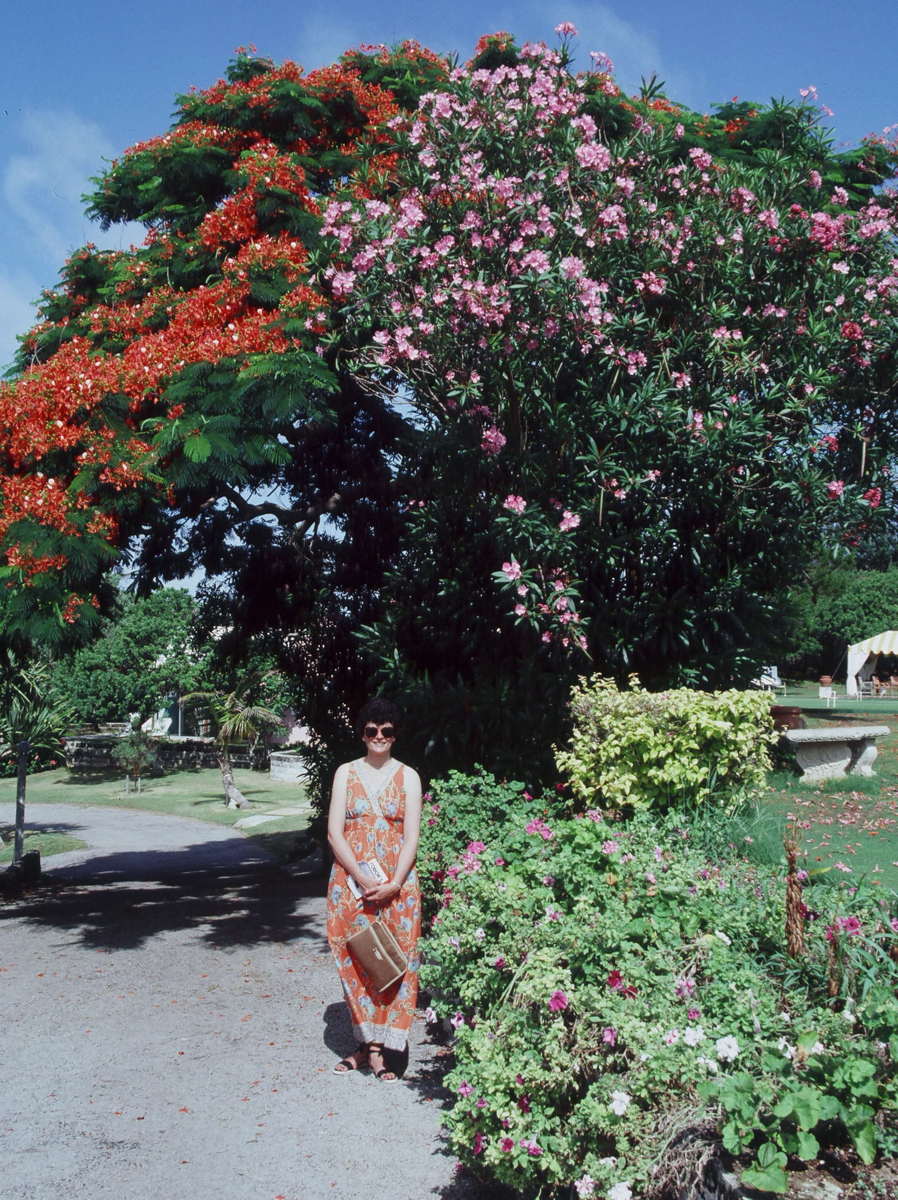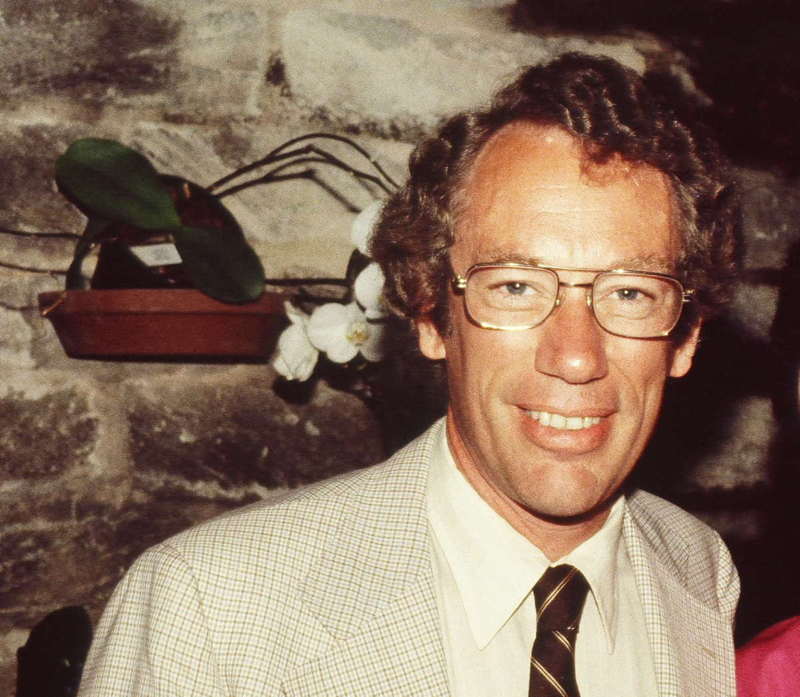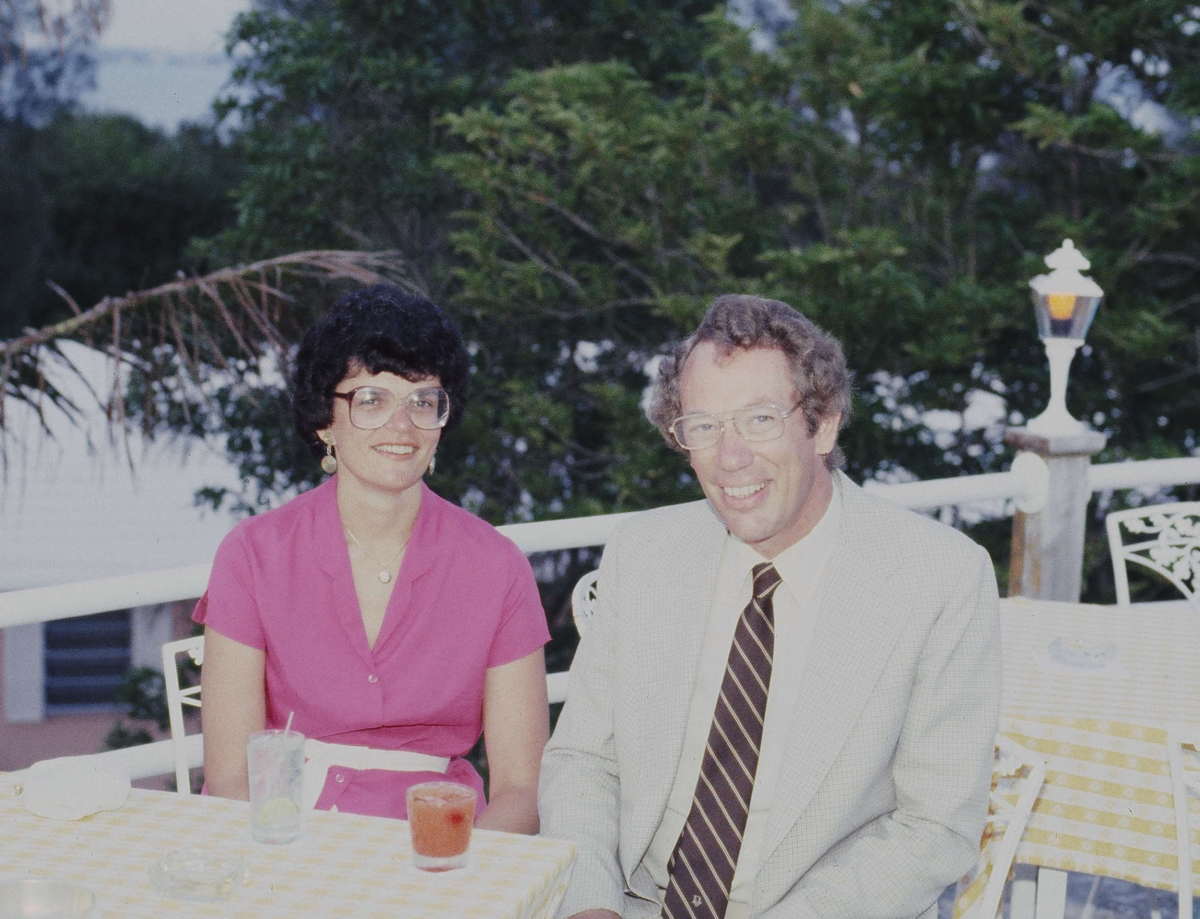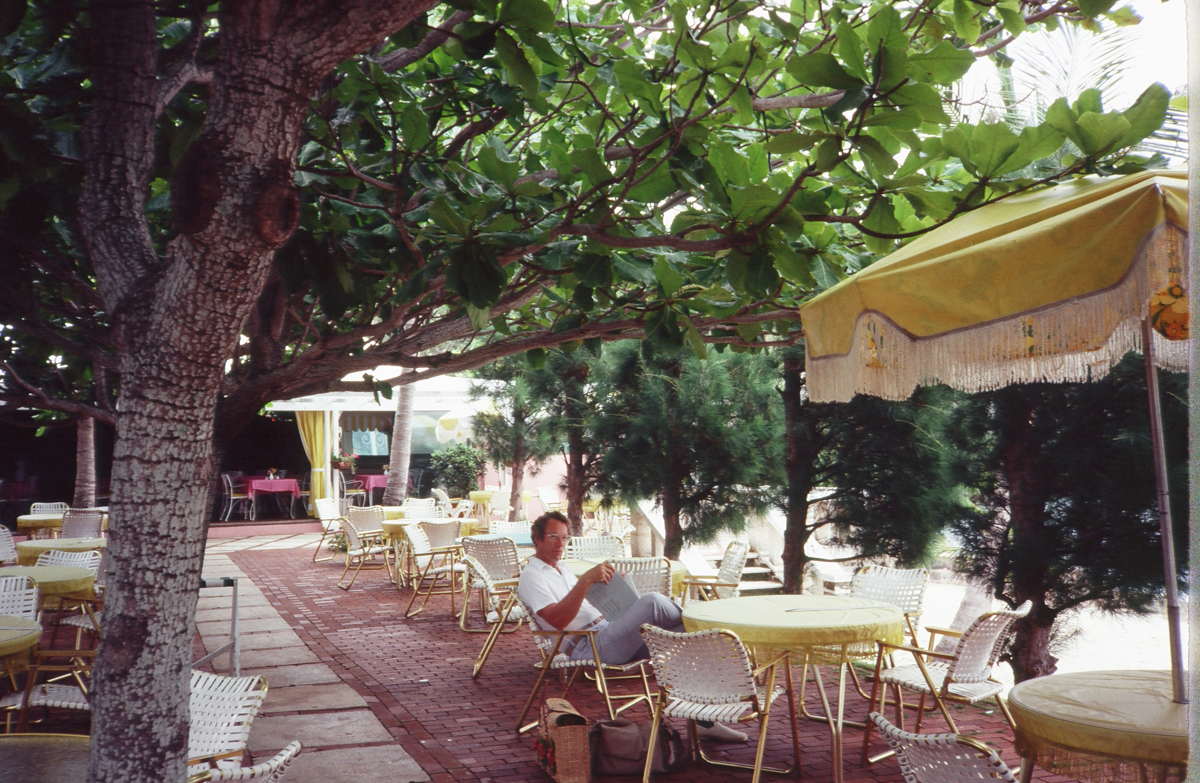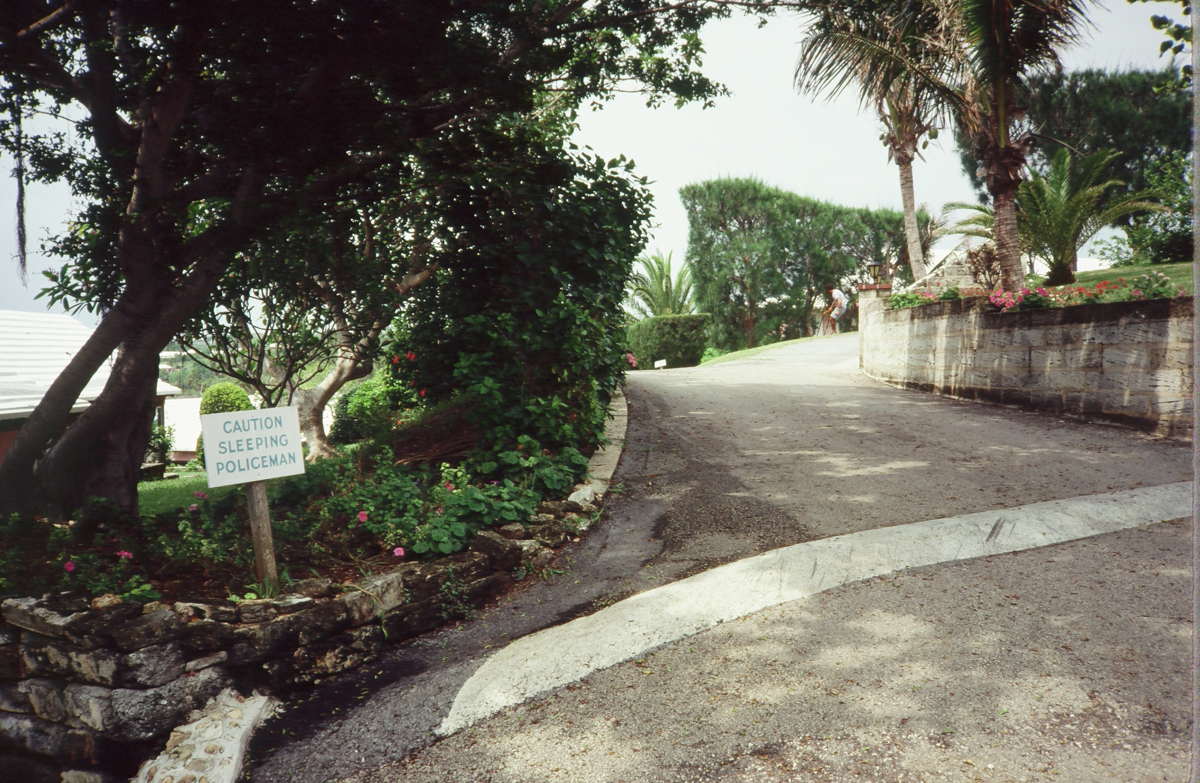 Shortly after our arrival for a holiday in beautiful subtropical Bermuda we were off to begin sightseeing.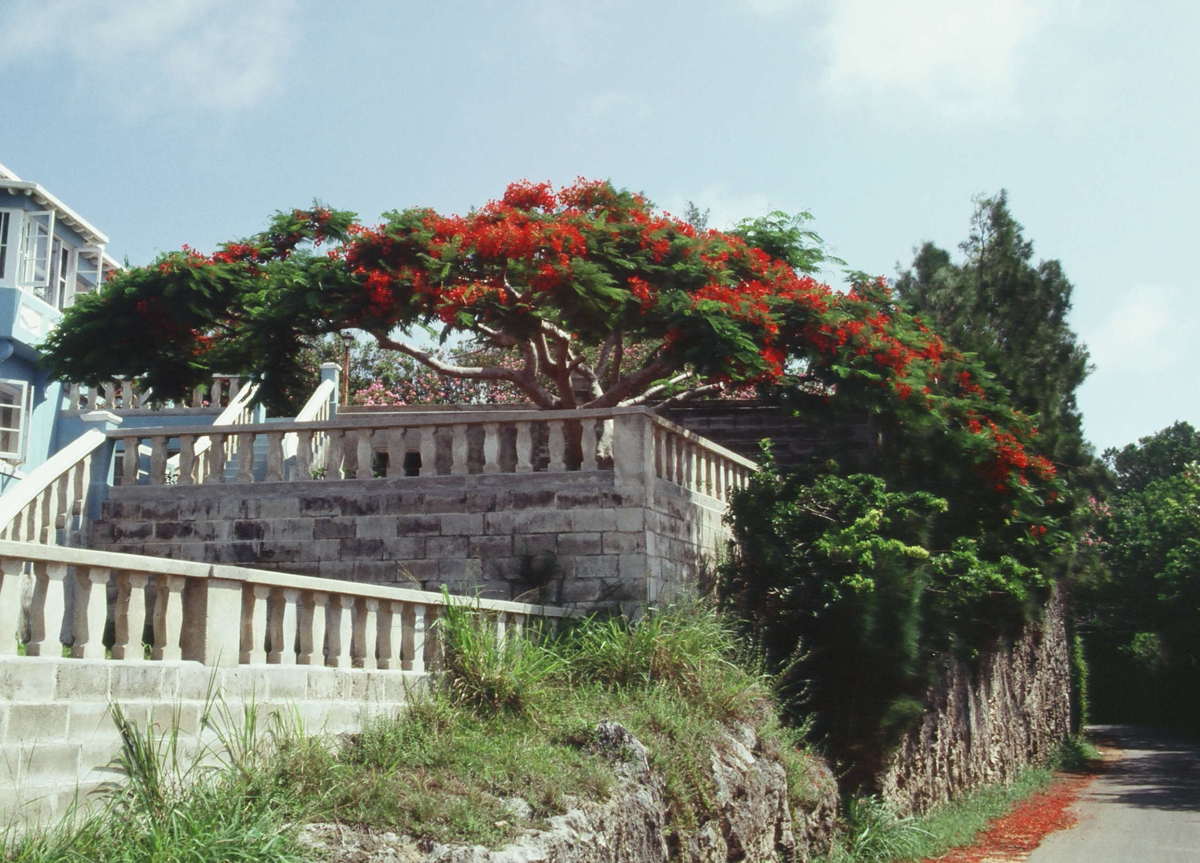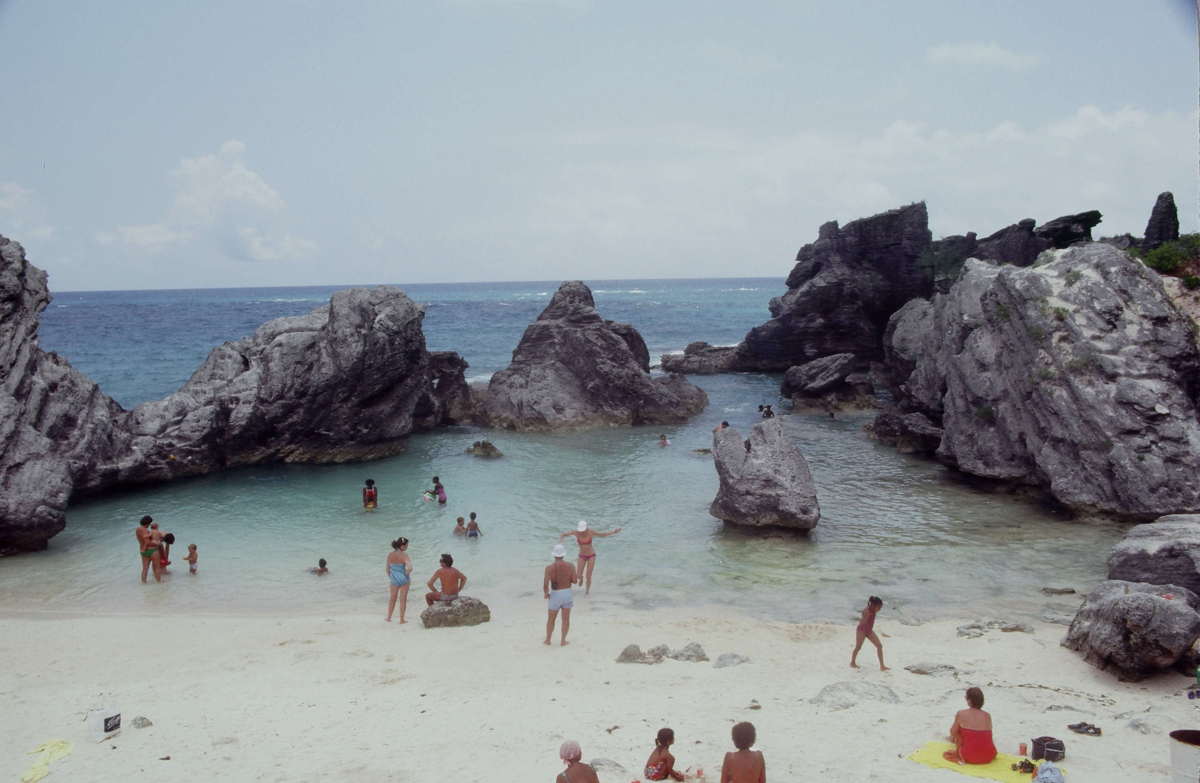 The subtropical climate accounts for the abundance of vibrant flowers seen throughout Bermuda.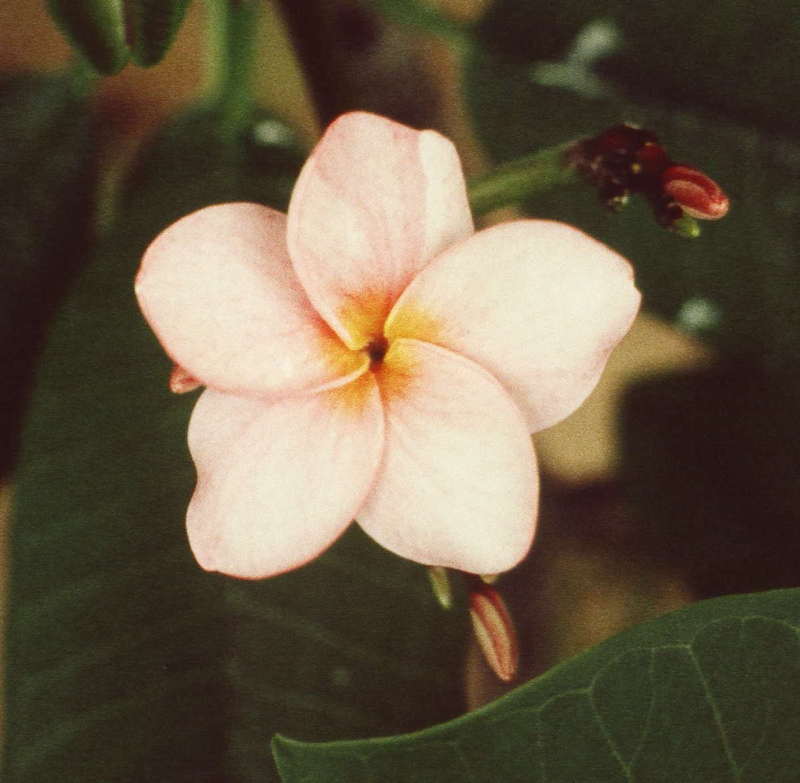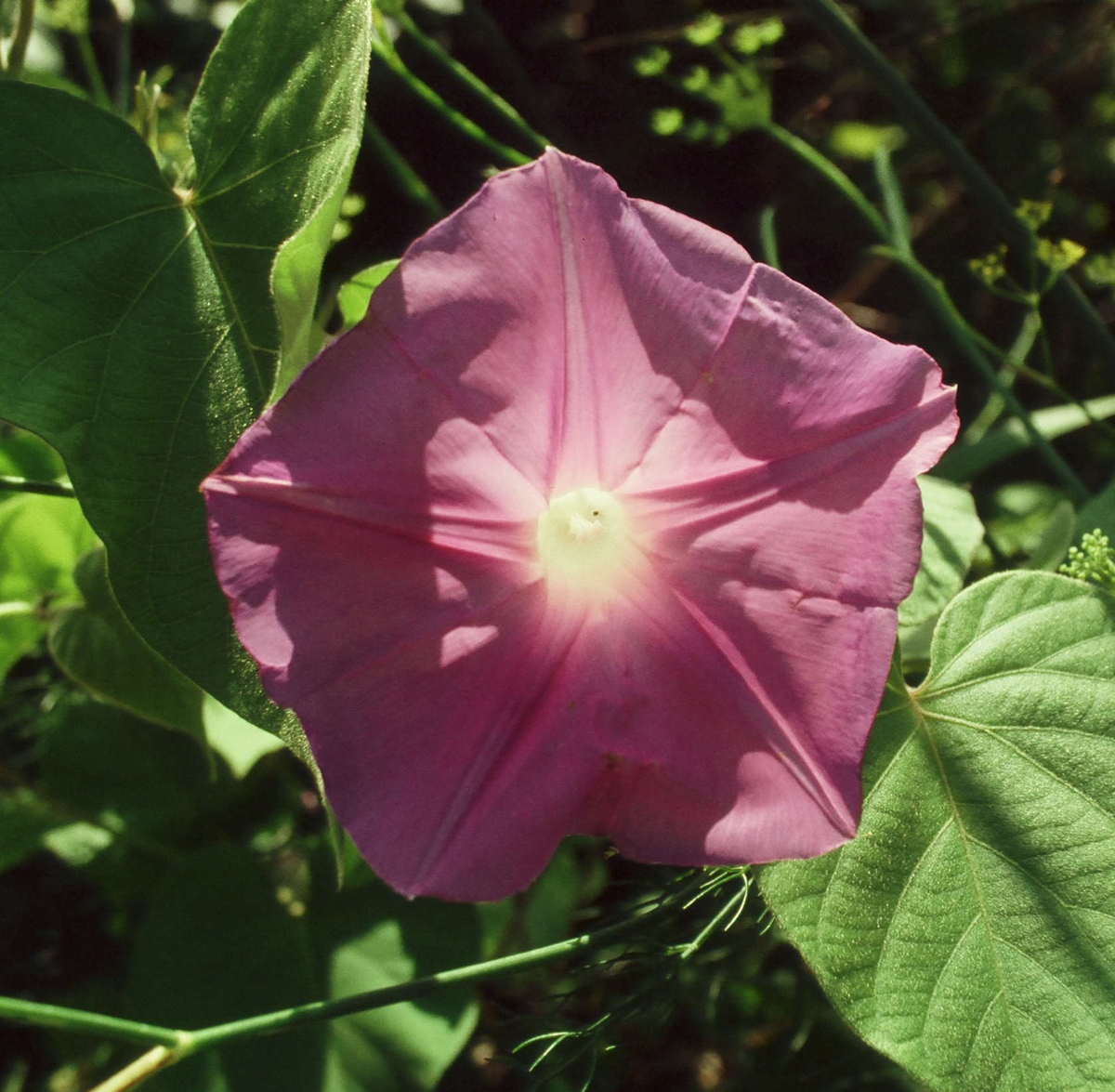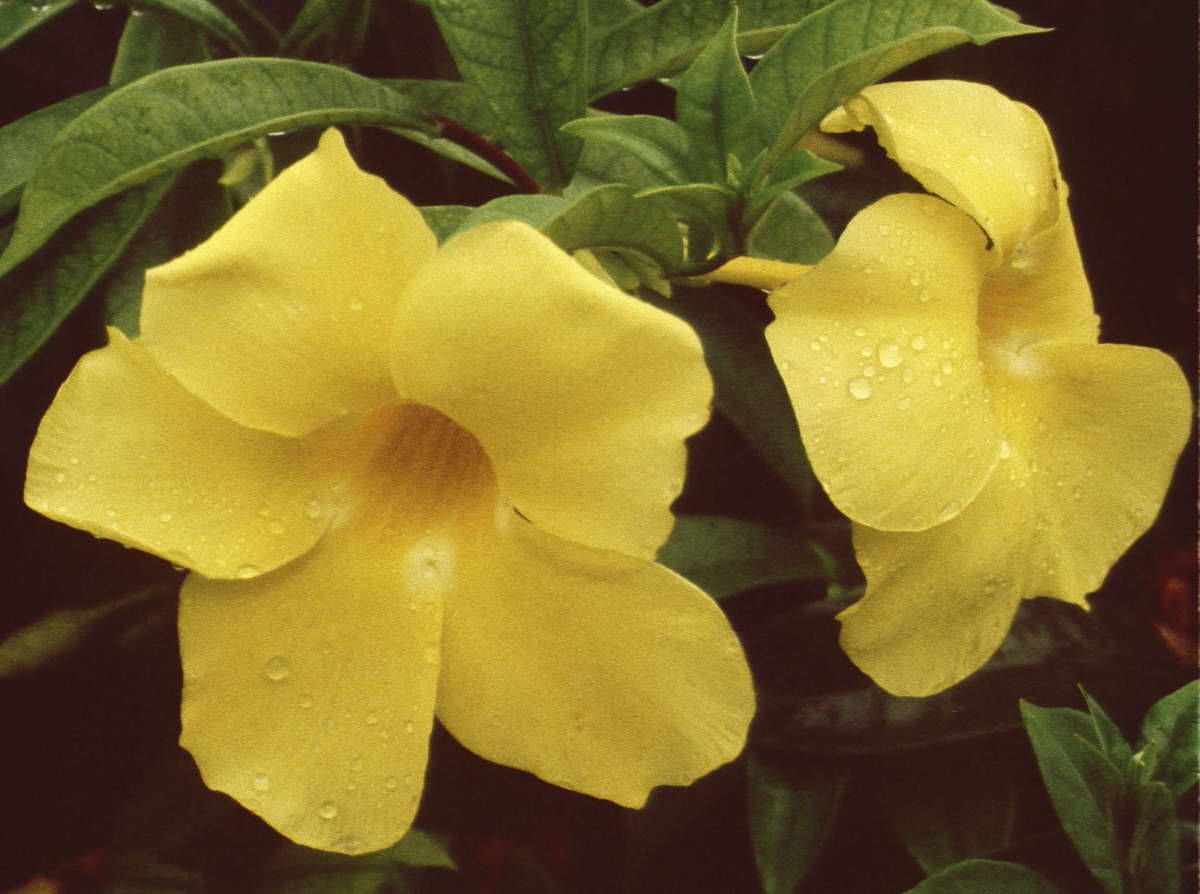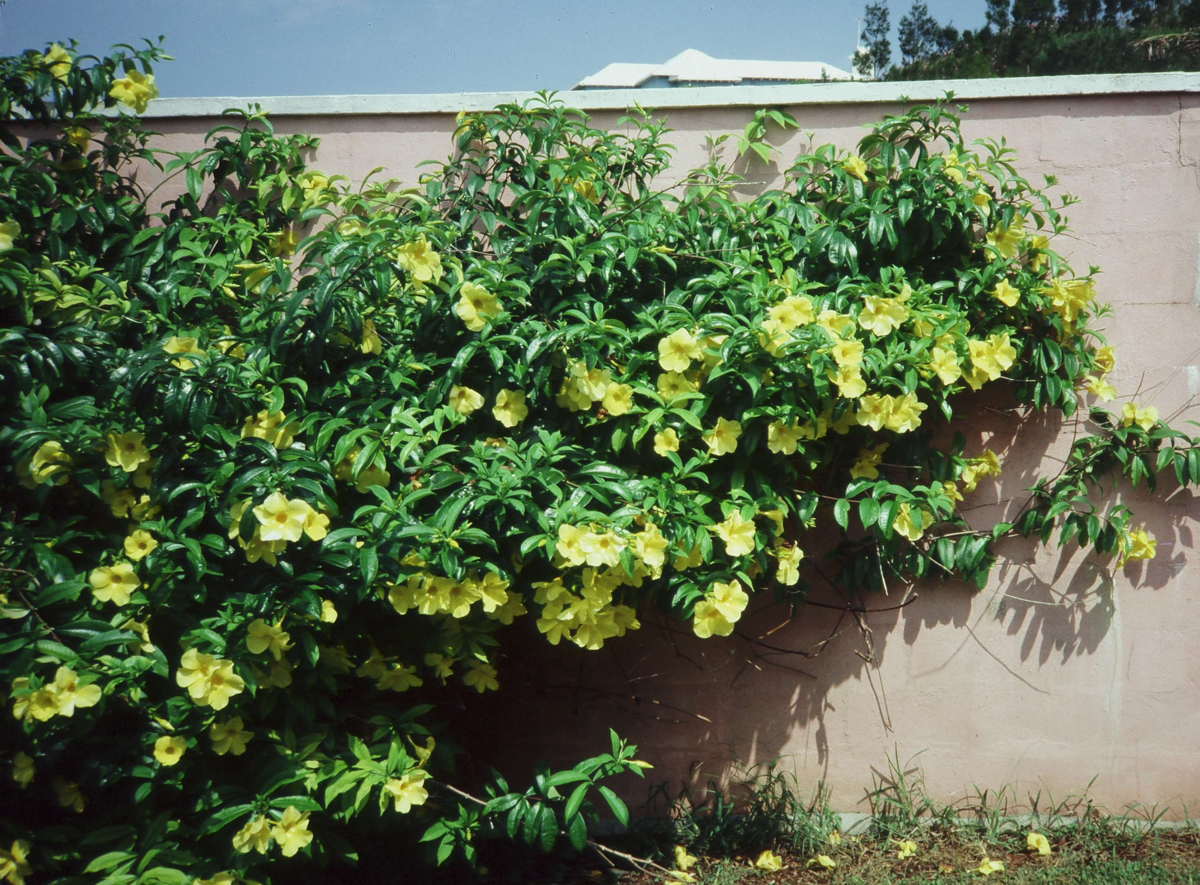 Leaving for a ferry trip.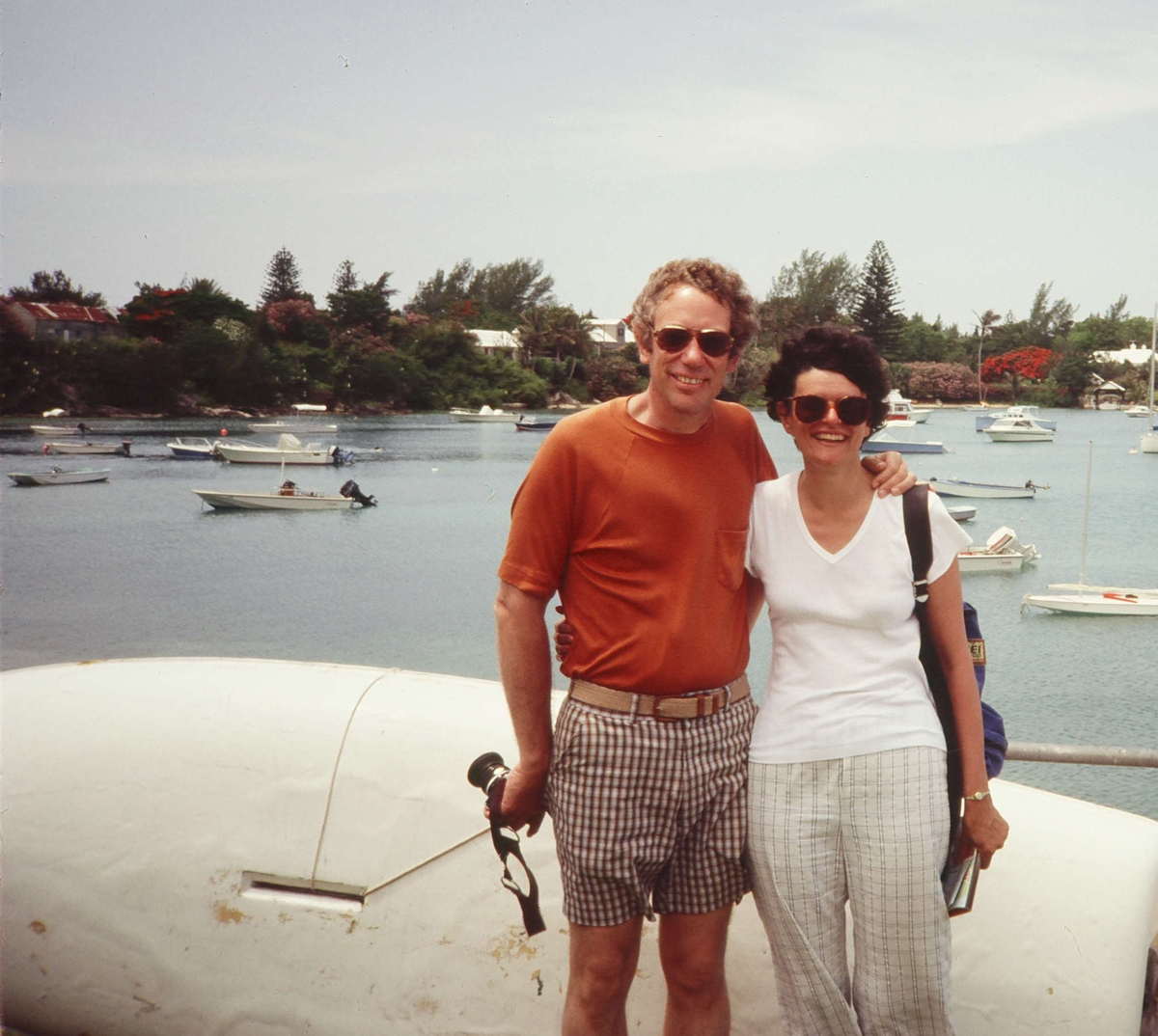 A highlight of St. George's Town, St. Peter's Church, A UNESCO World Heritage Site founded in 1612 is the oldest surviving Anglican church in continuous use outside of Great Britain.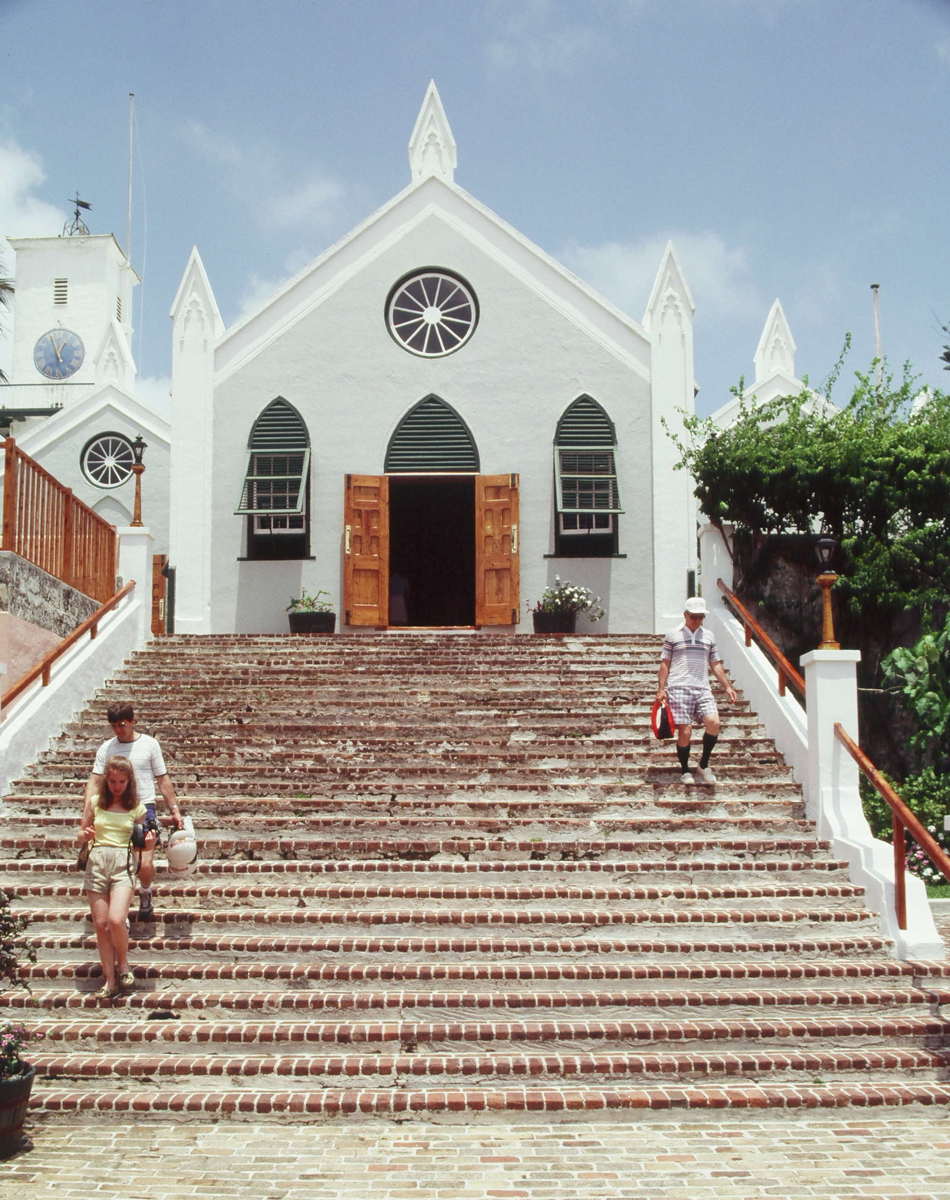 A portion of the interior of the church with cedar beams. In 2012, in honor of its 400th year, Queen Elizabeth granted St. Peter's Church the title Their Majesties' Chappell.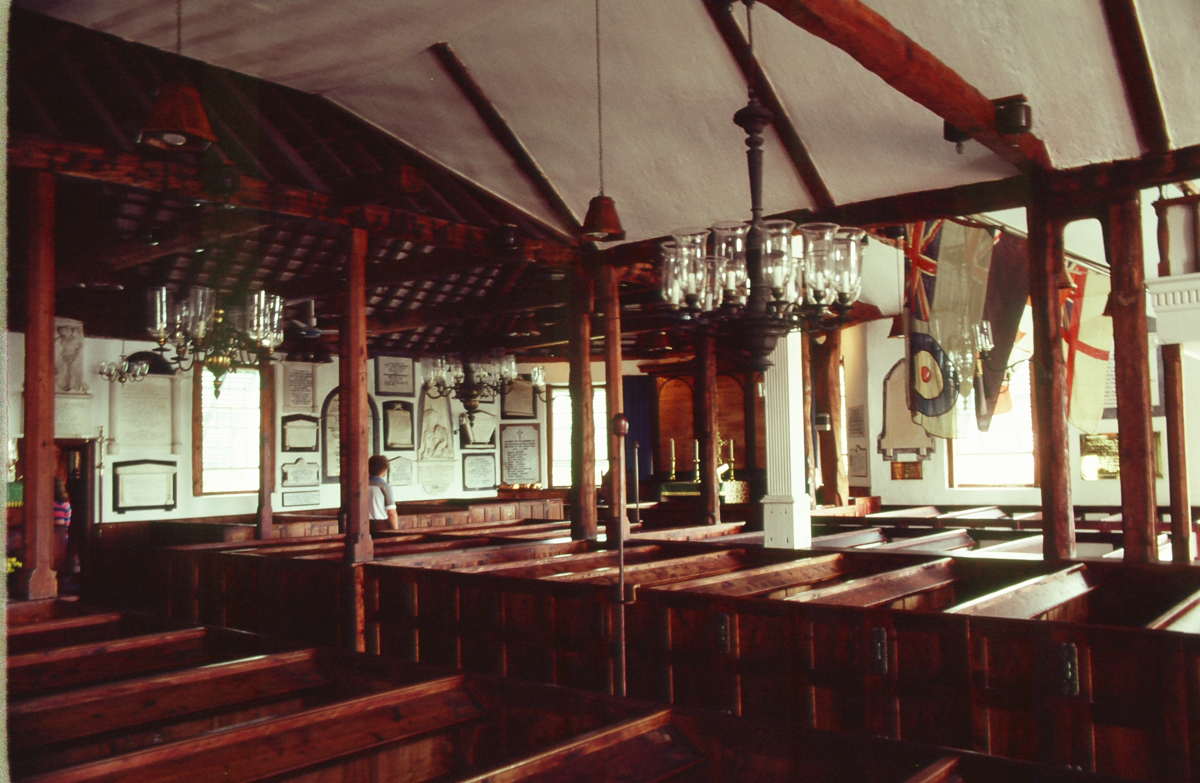 St. George's Historical Society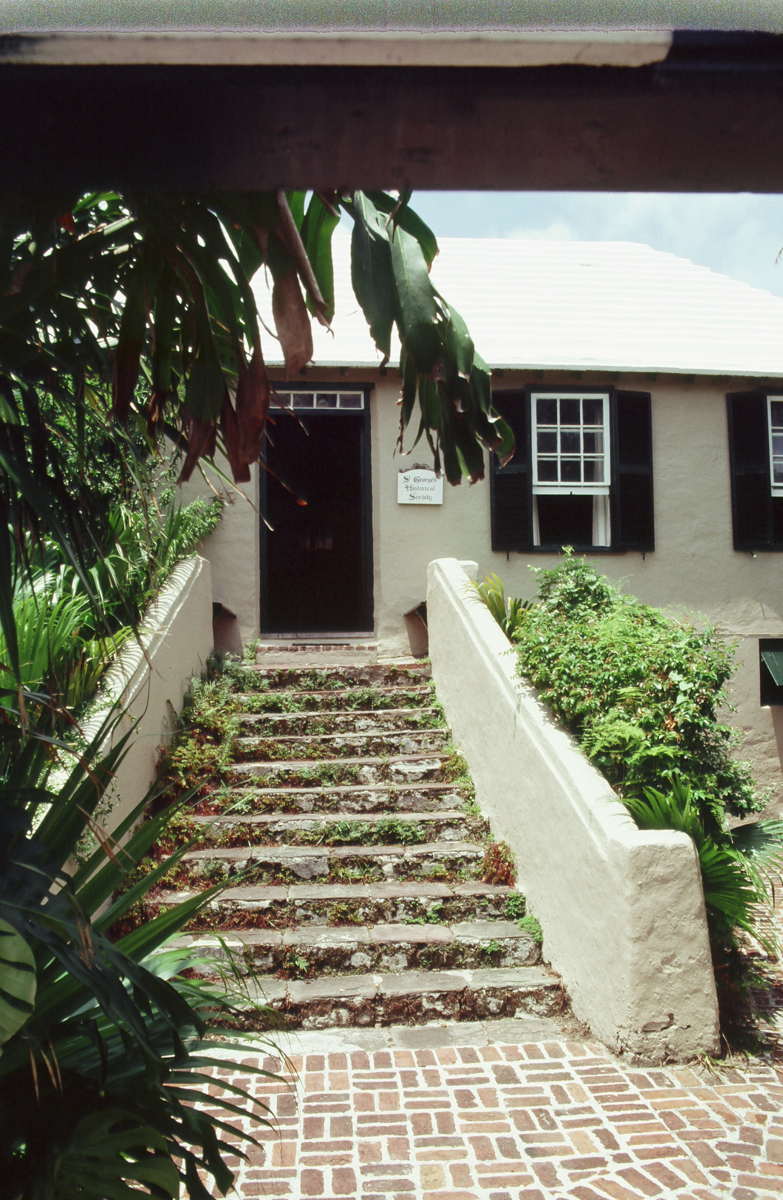 Queen's Walk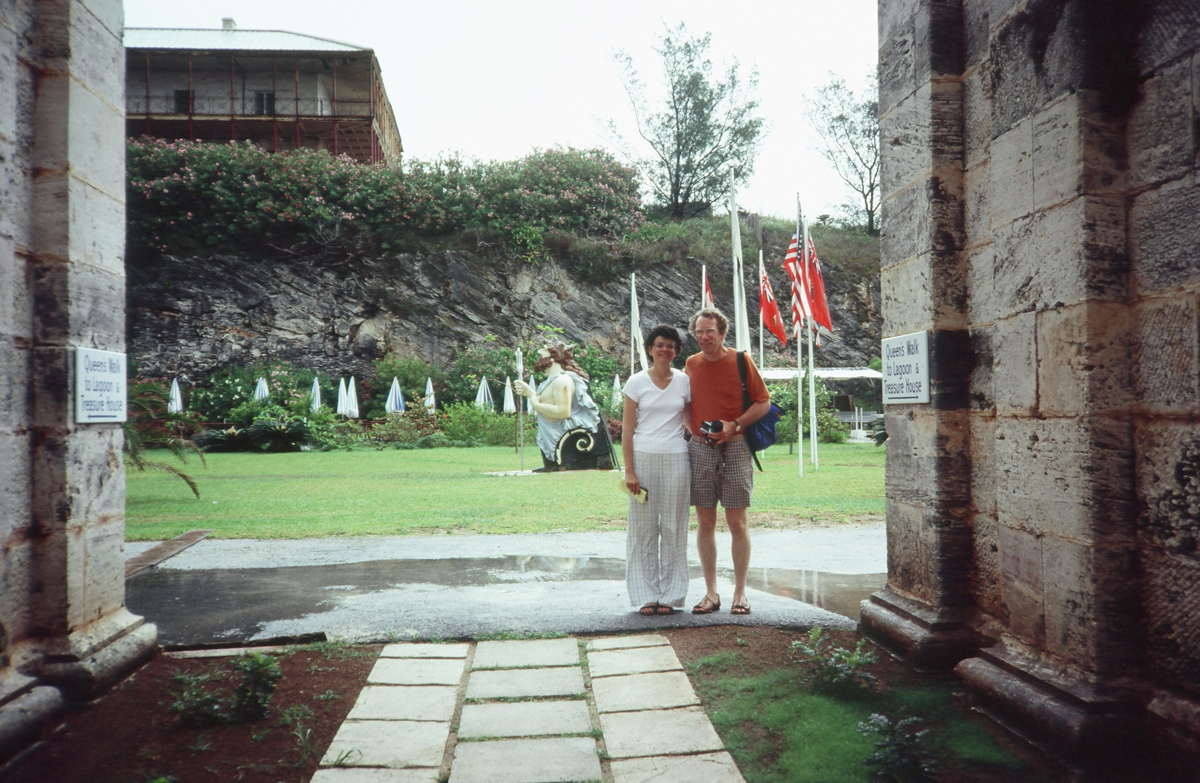 Boat ramp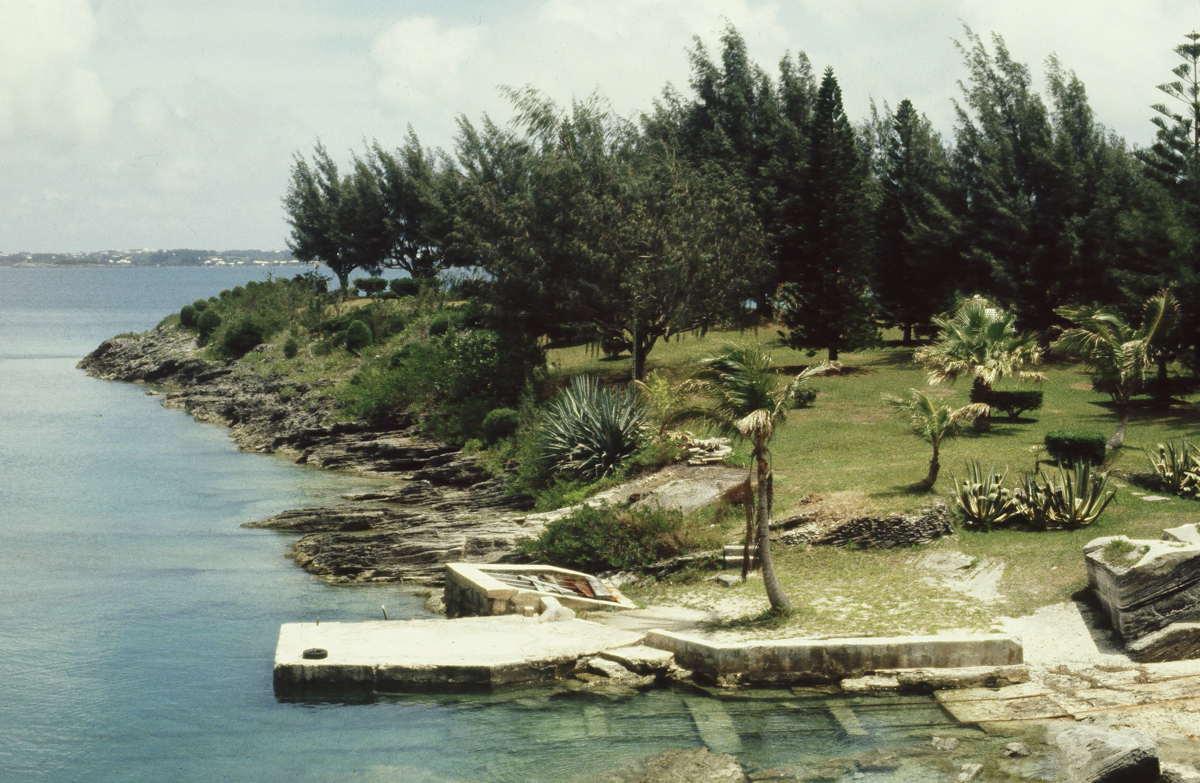 The roofs are designed this way to collect rainwater.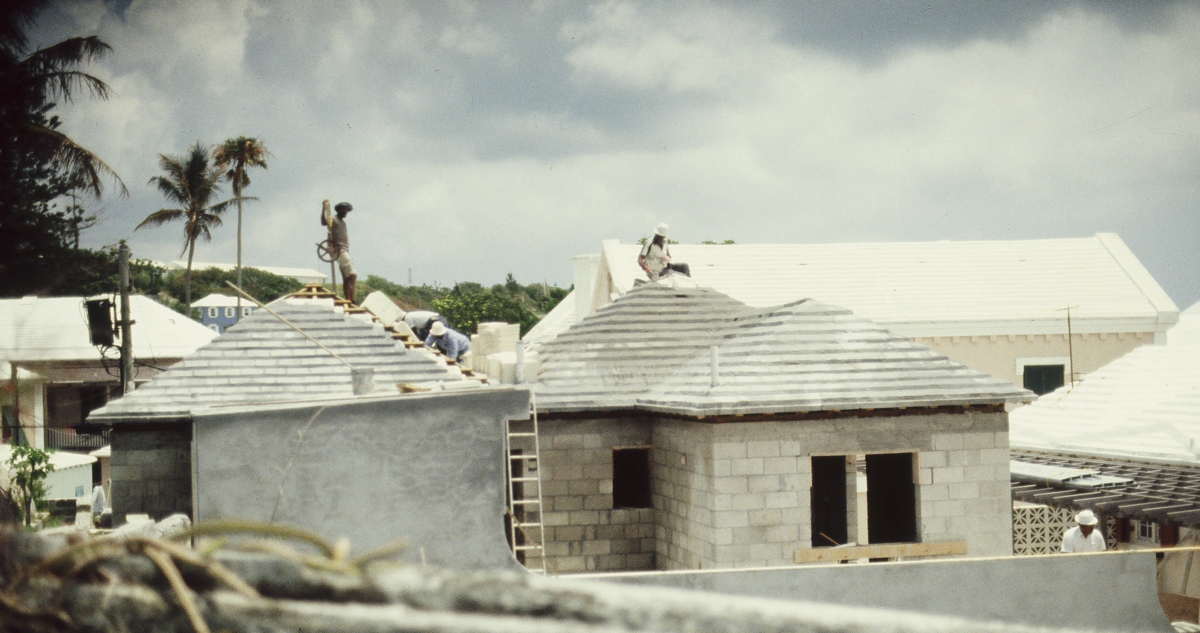 Somerset Bridge, considered to be one of the smallest drawbridges in the world is opened by hand.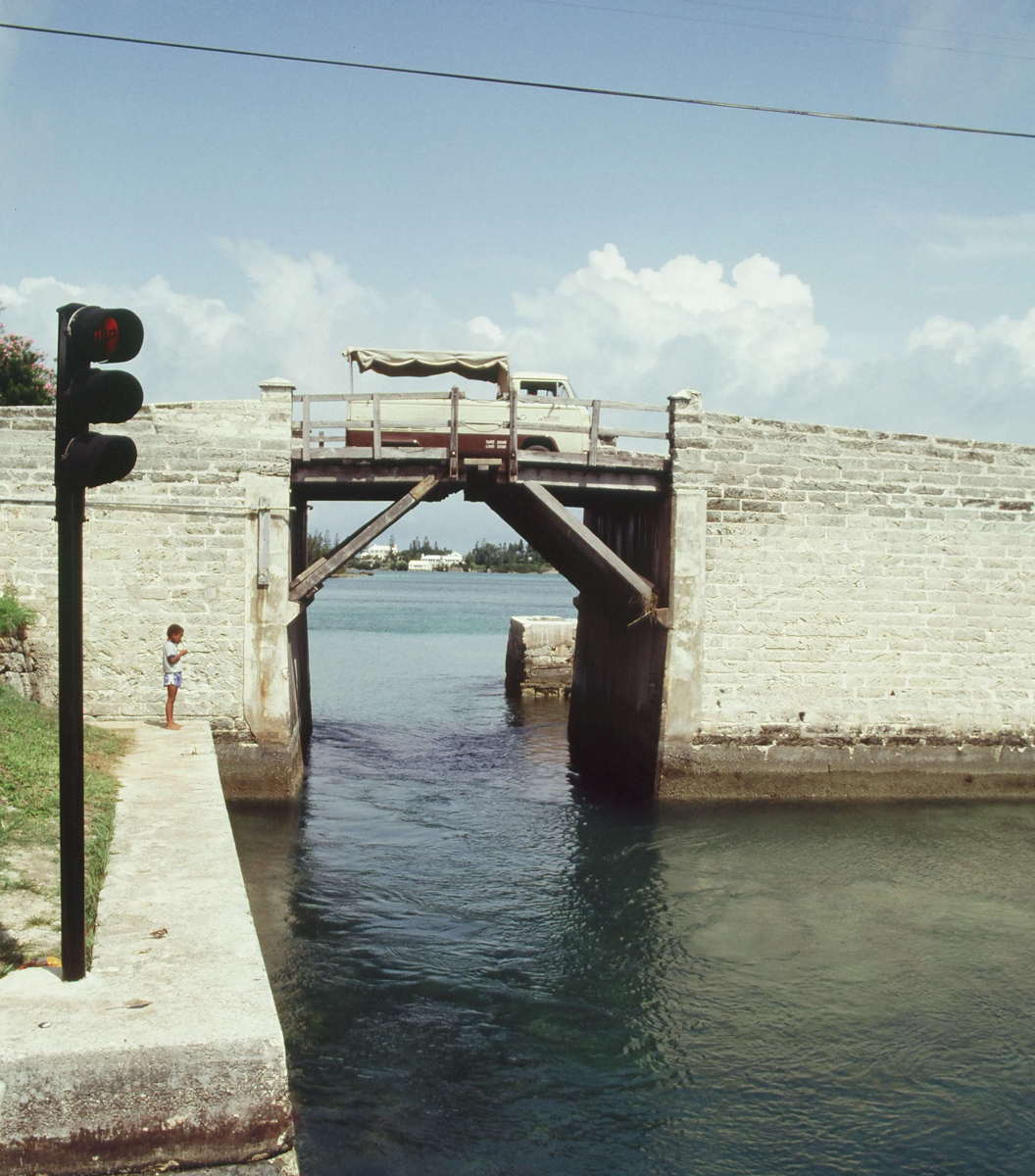 Men were often seen wearing a blazer and tie along with Bermuda shorts, a fashion adapted from the British Army's tropical uniform. The peach colored building is Trimingham's, a well known shop for English bone china, crystal, and cashmere.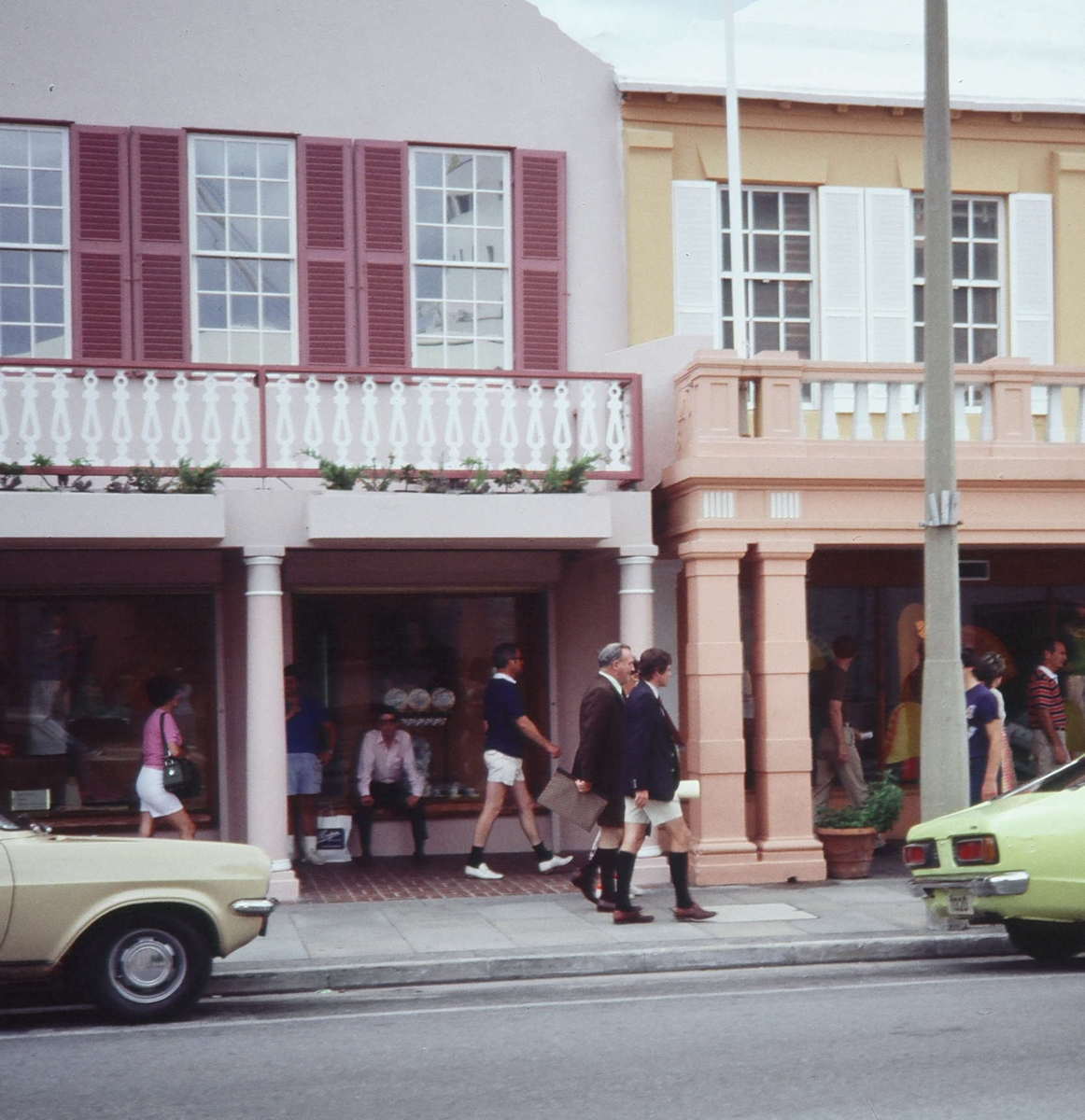 Downtown Hamilton
Hamilton pier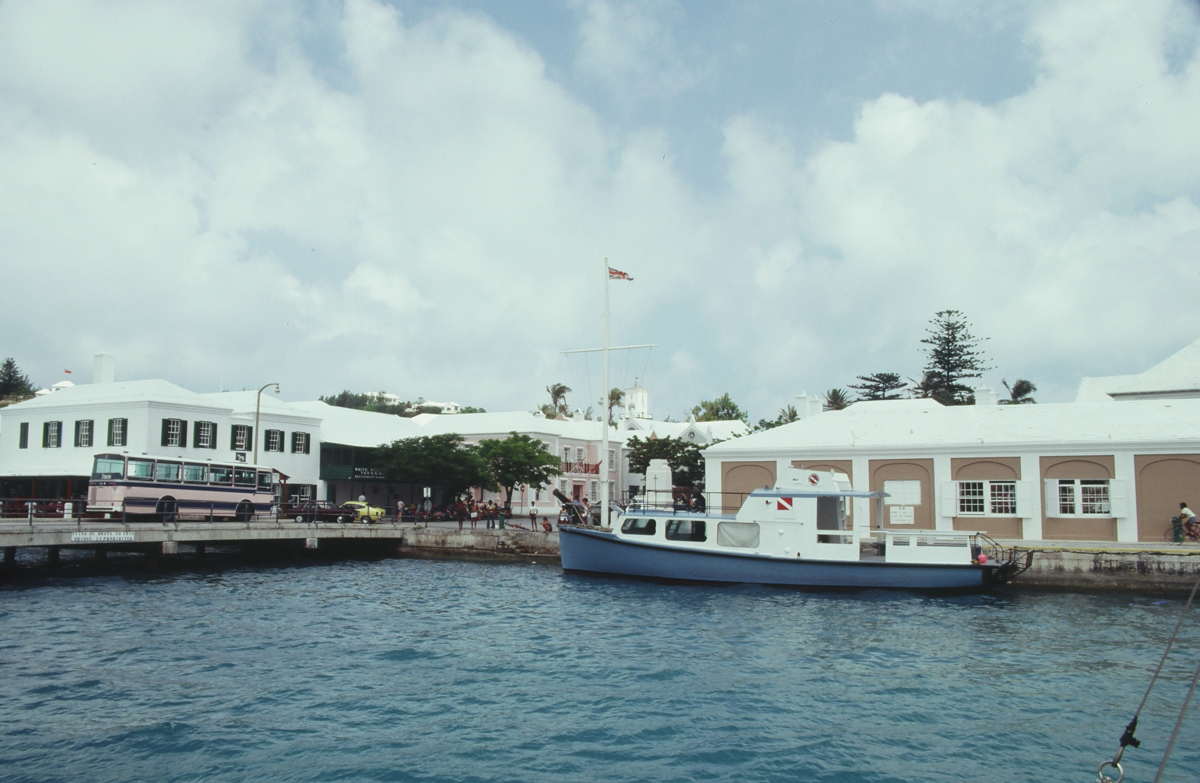 Hamilton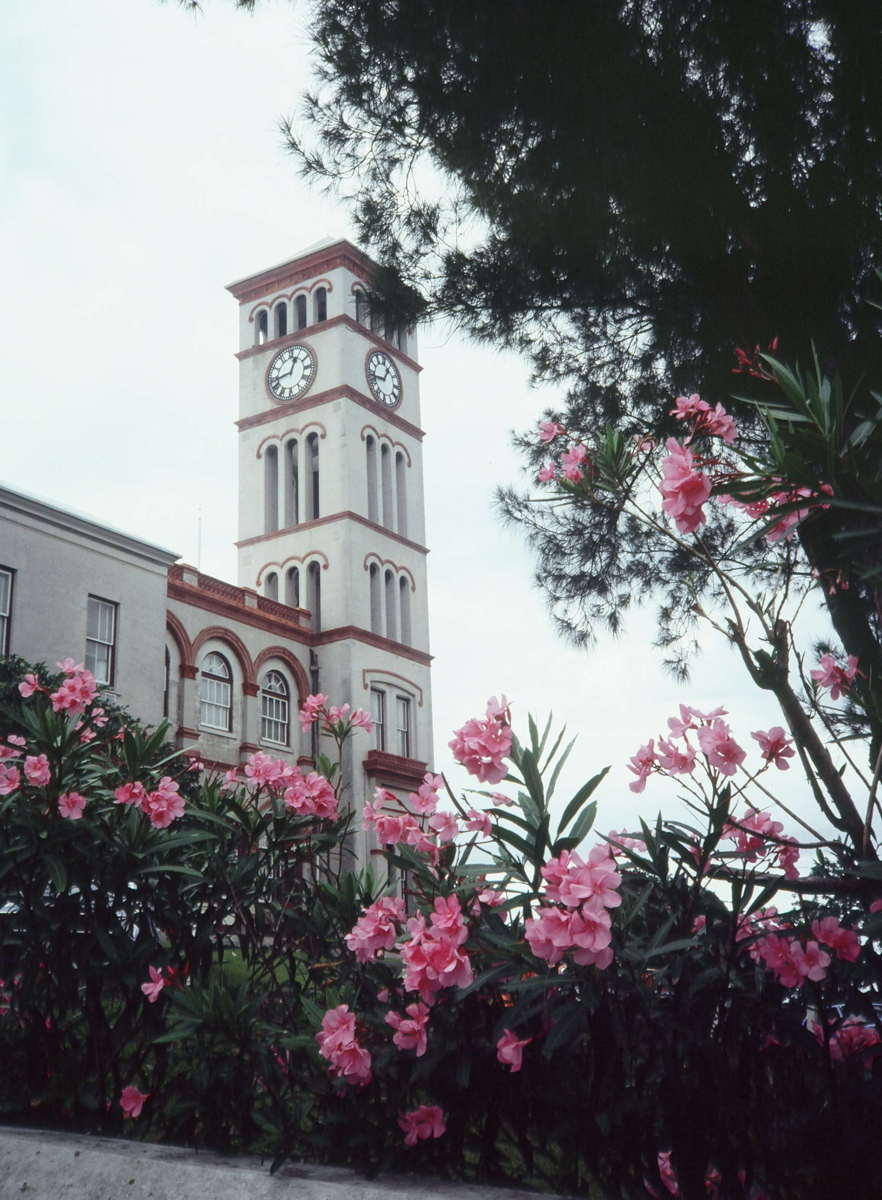 Fort Scaur is one of 15 old fortifications dating back to the 1600's. Some were added to protect Bermuda from invasion by the US after the War of Independence.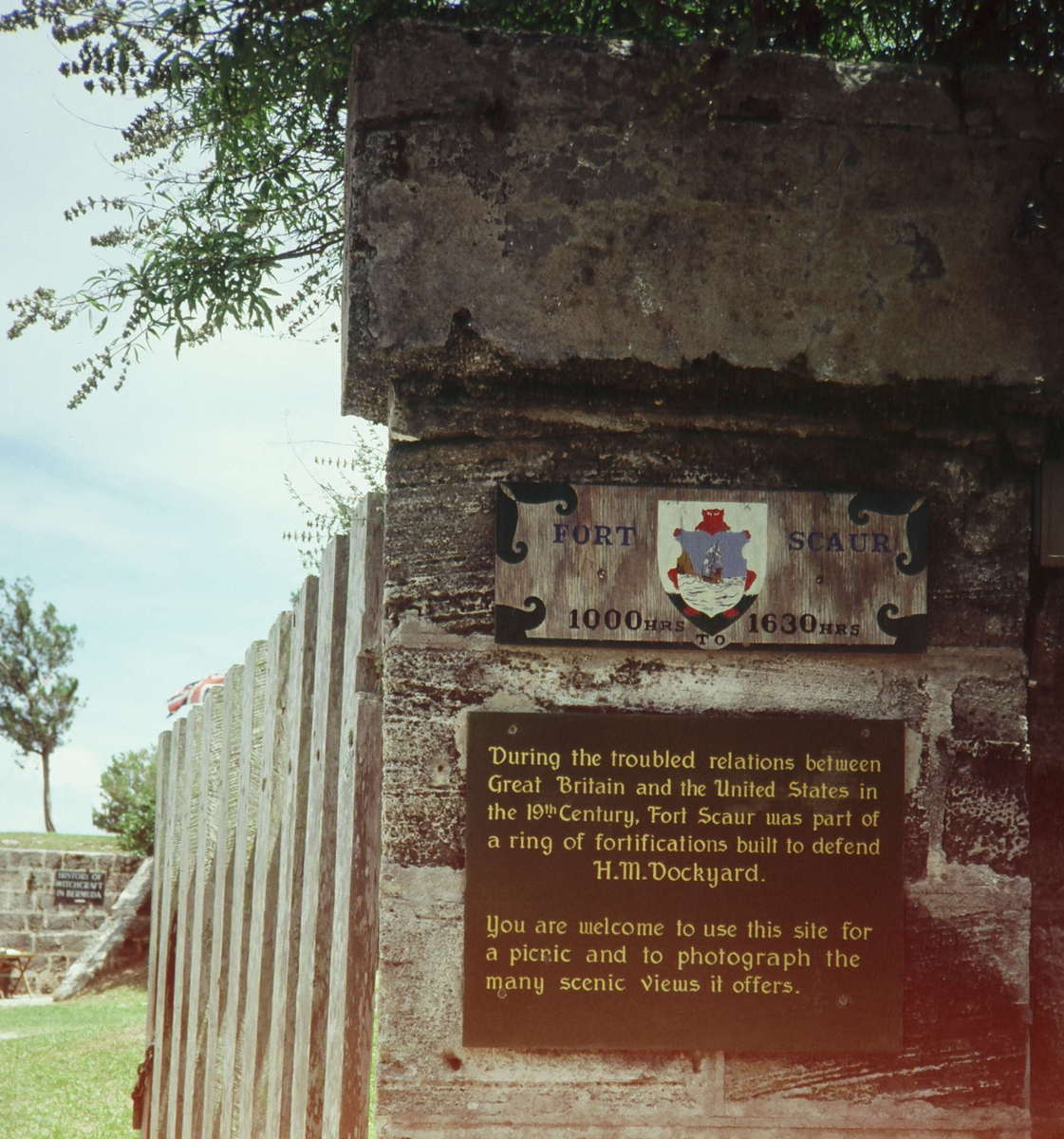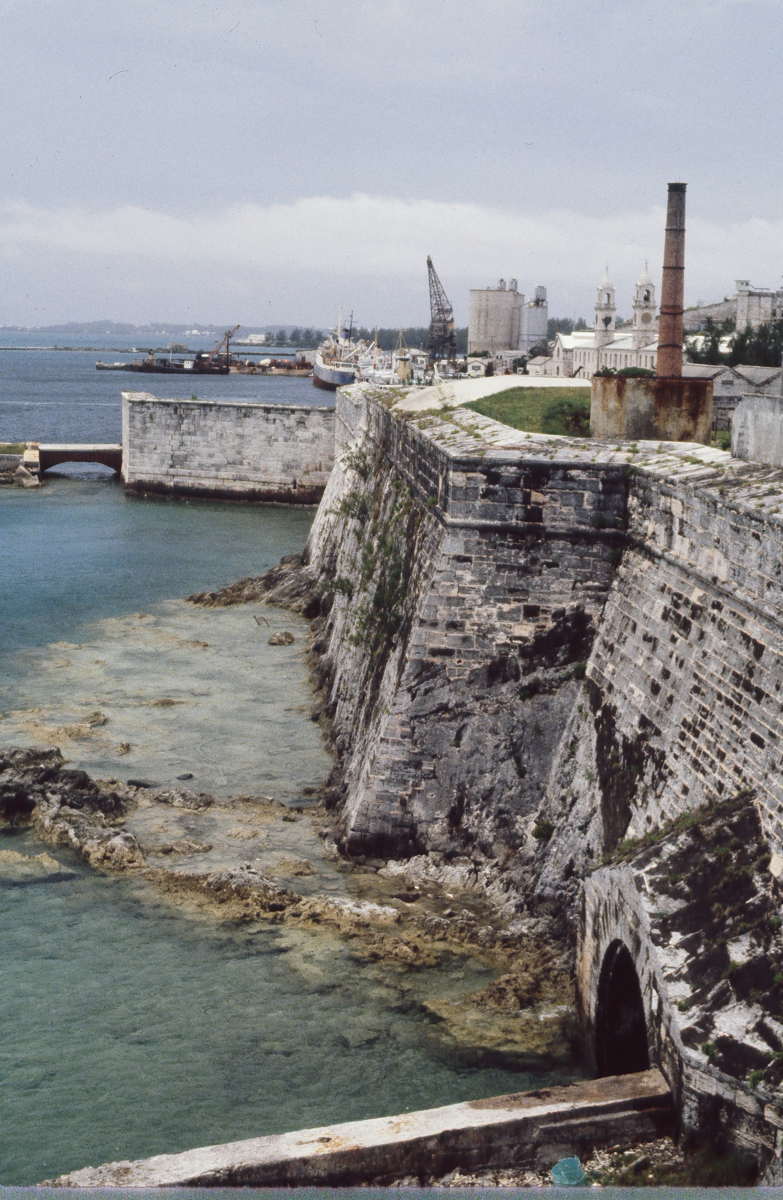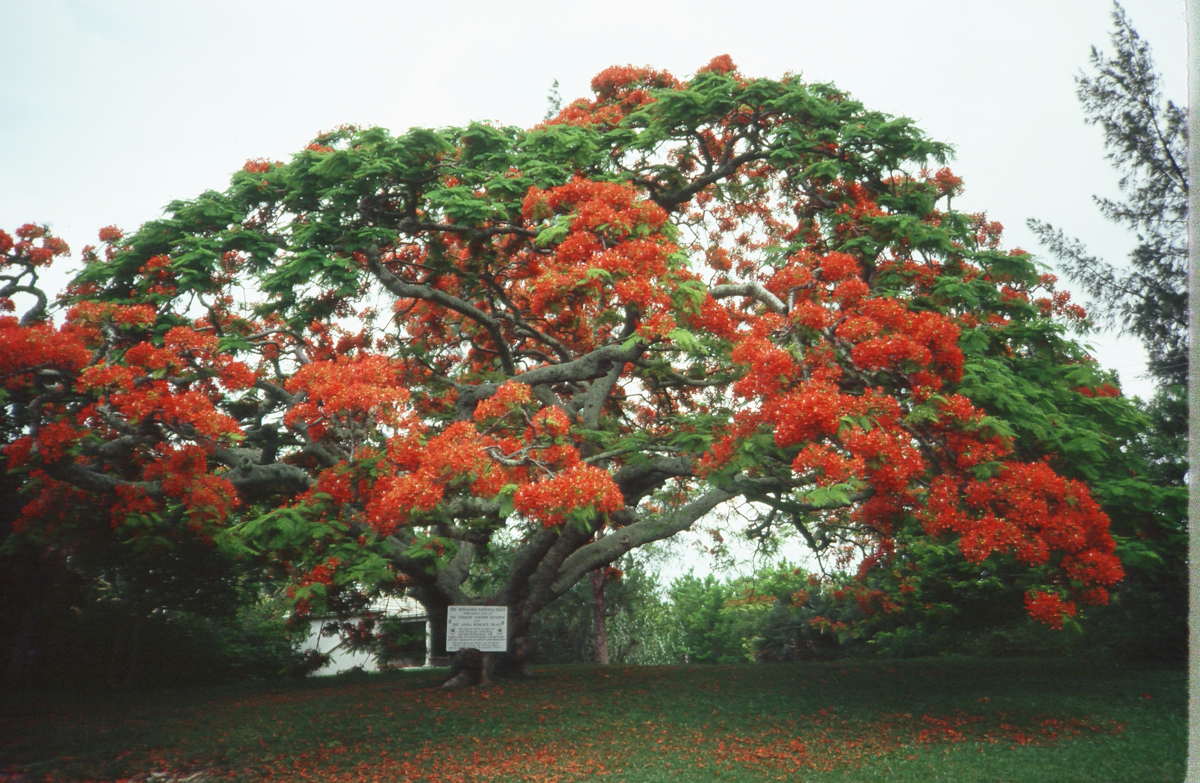 Maritime Museum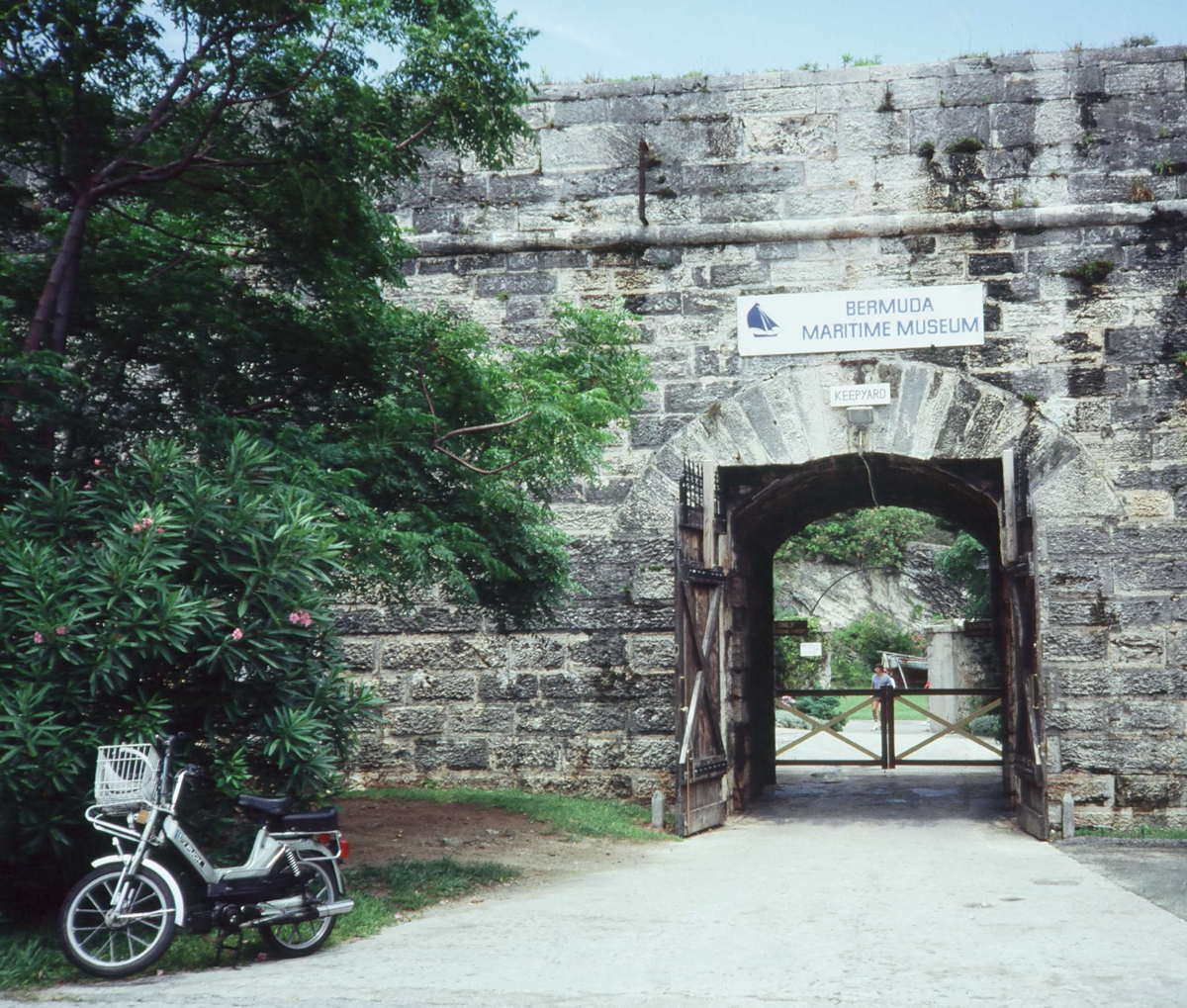 Leaving for Seattle on one of our many Eastern Airline flights.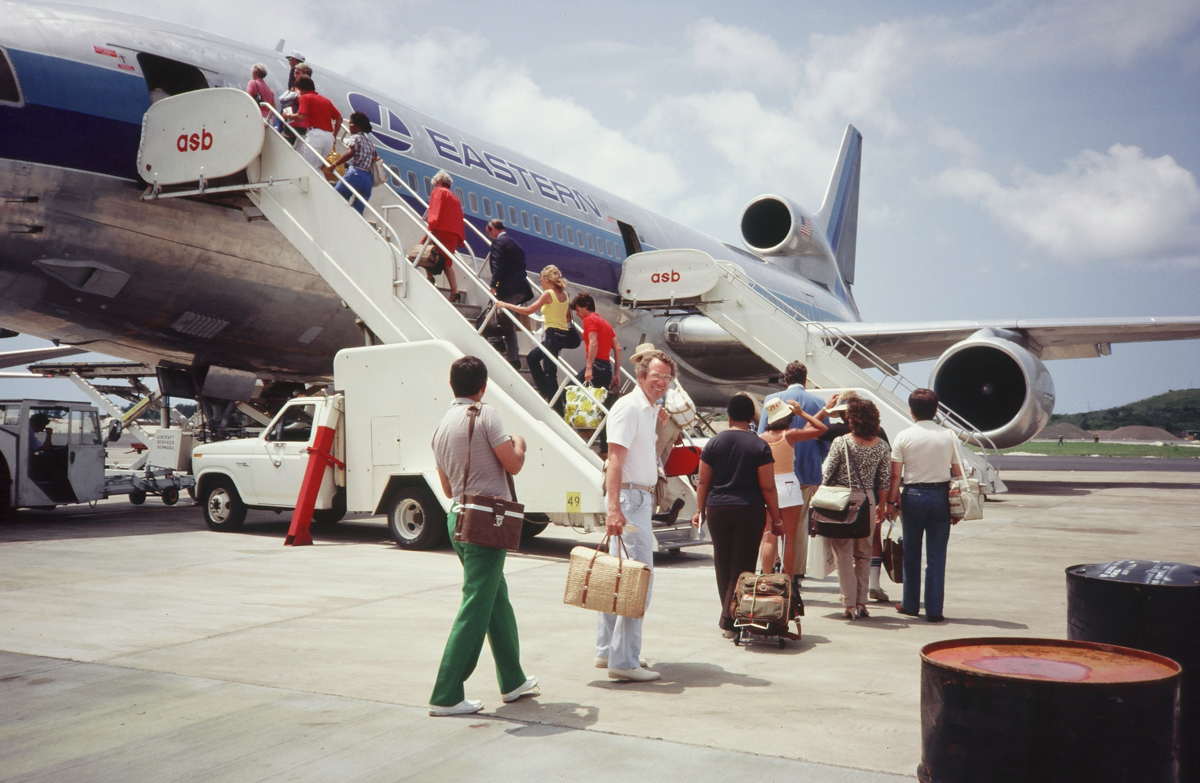 Return to Trips