A Sailing Tender
---
Isabella started out as an exercise in lofting in 1993. I had been struggling with trying to make sense of several references I had on lofting and it just wasn't coming together. Finally, I devised a system on my own and it seemed to work so well that I was anxious to try it out on something difficult. Iain Oughtred's "Wren Tender" caught my eye as a likely candidate due to it's pudgy shape.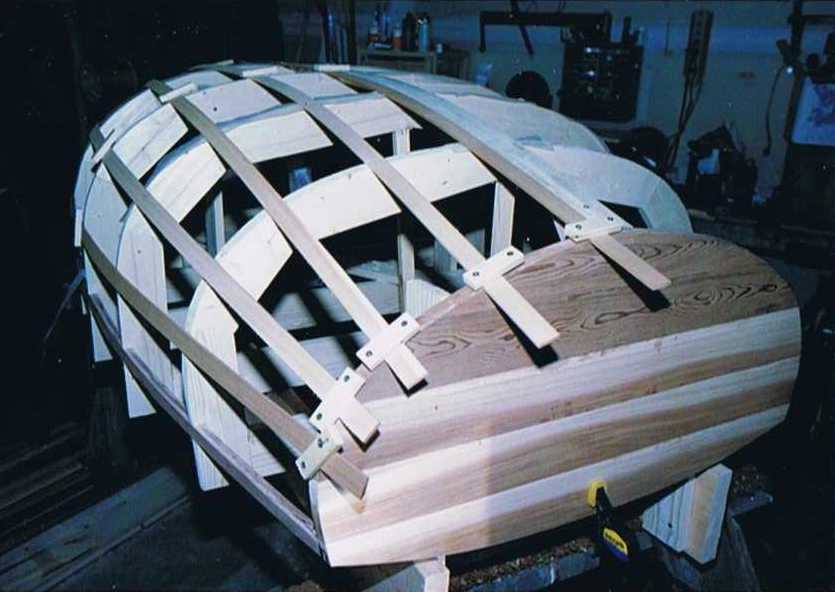 ---
I figured that if I could loft that shape and have it come out fair, I could loft most anything. The lines came out so nicely that I first thought about building a model. But, I
had enough scrap cedar that I decided to strip build it full size.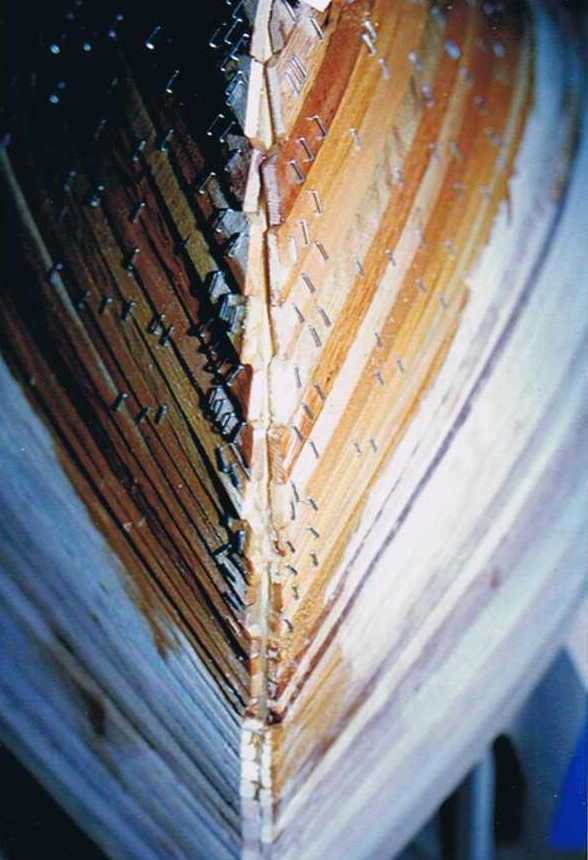 ---
Not knowing any better, I tapered all the planks so all ran full length. This made some very small ends at the bow.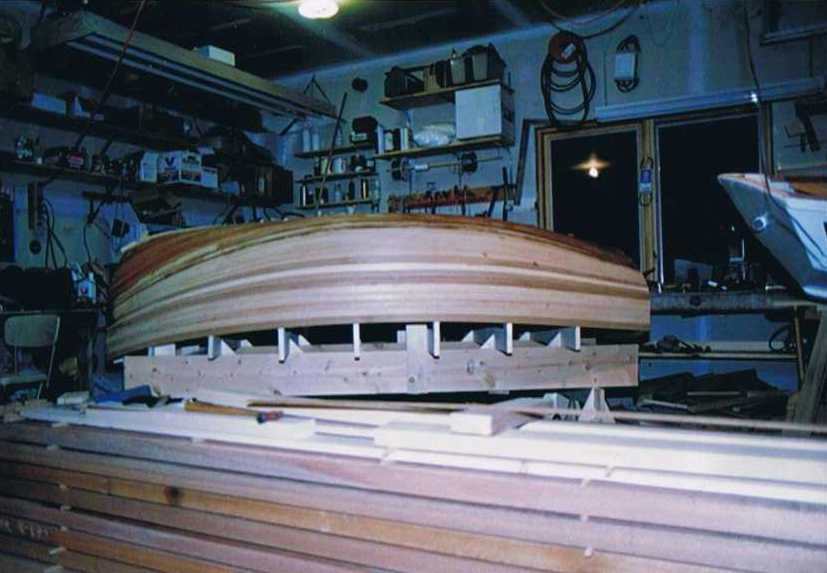 ---
Once the hull was done I was satisfied that my system worked so the hull gathered dust for the next five years while I built a shop and got started on the pilothouse.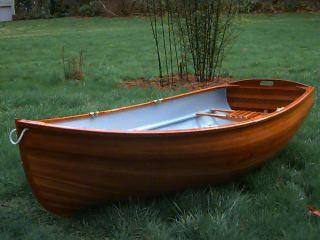 ---
In 1999, I installed the gunwales and Isabella was launched and became my tender for the round Vancouver Island trip.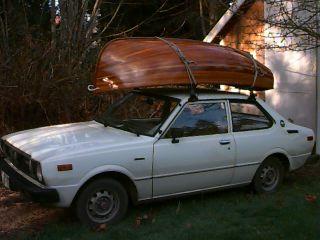 Crossing Juan de Fuca Strait for the first time.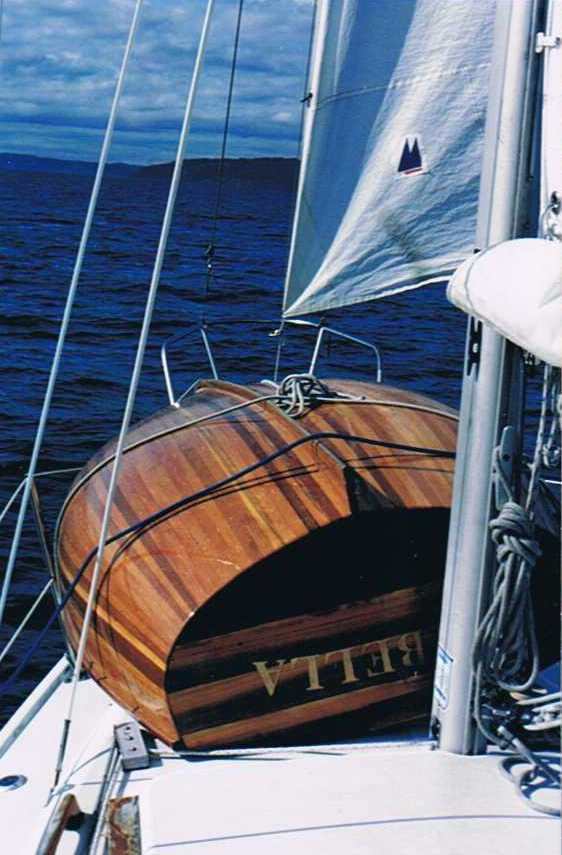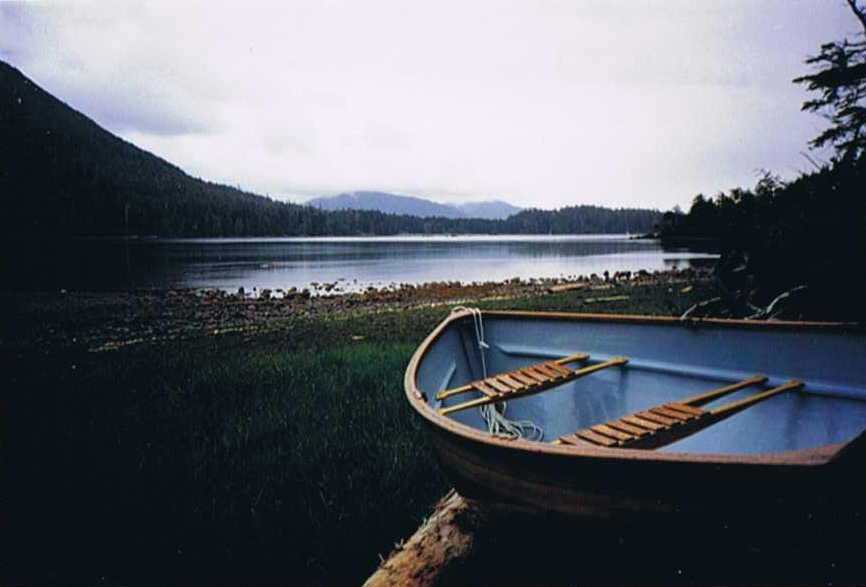 Sea Otter Cove near Cape Scott, Vancouver Island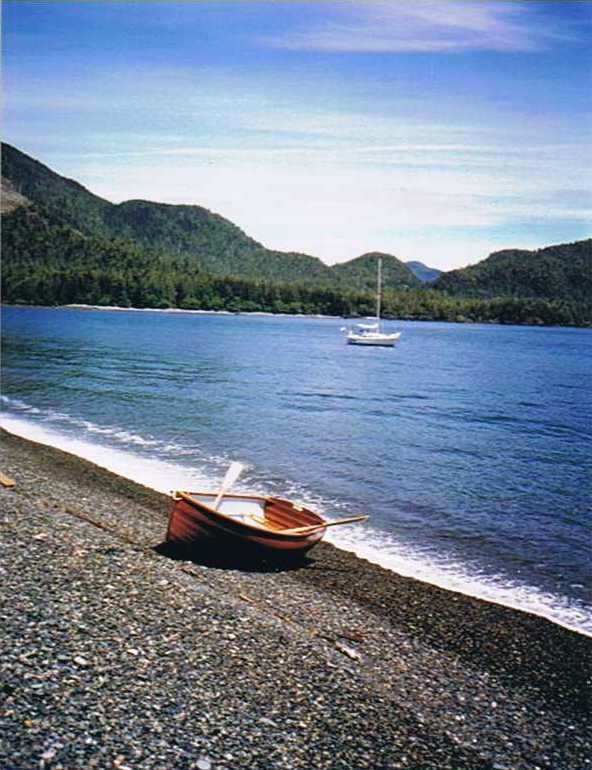 Beach on North side of Catalina Island, Esperanza Inlet, BC.
In 2003, I fitted her out for sail with a sail and spars I had on hand.
While the balance was good, there wasn't enough sail area.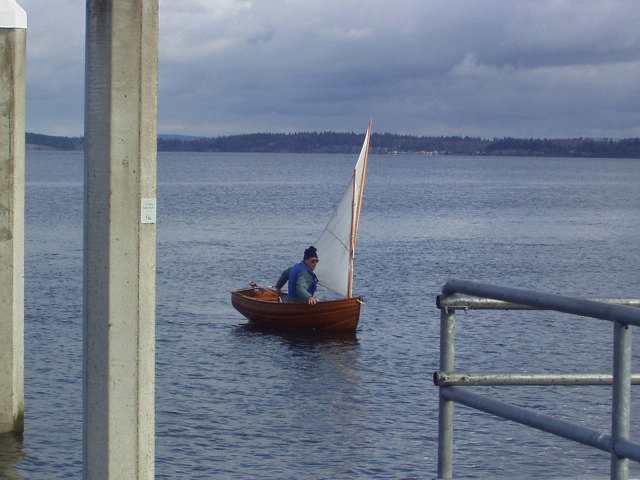 Salisbury County Park, Hood Canal
So, in 2004, I built another set of spars for the red sail, which has ample area.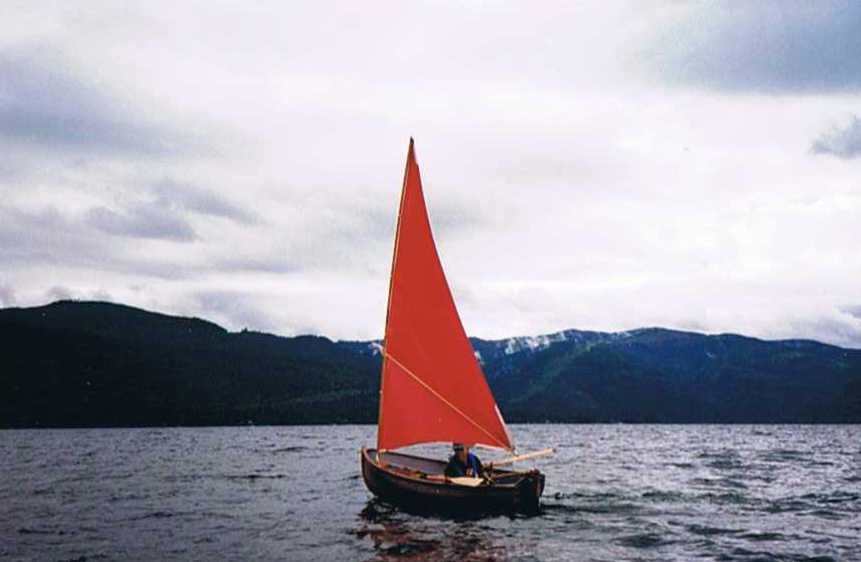 Lake Whatcom, Bellingham, WA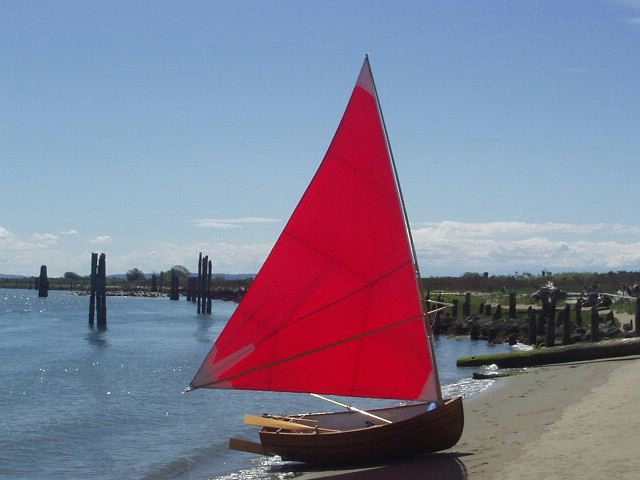 Jetty Island, Everett, WA.
Now she sails in light air but the balance is off and the mast is too bendy
so the next step is to make a stiffer mast or install spreaders and whisker stays.
Return to Index