---
I wired the shop for everything I could think of, including 220 for a welder and the dust collector motor and three banks of fluorescent lights.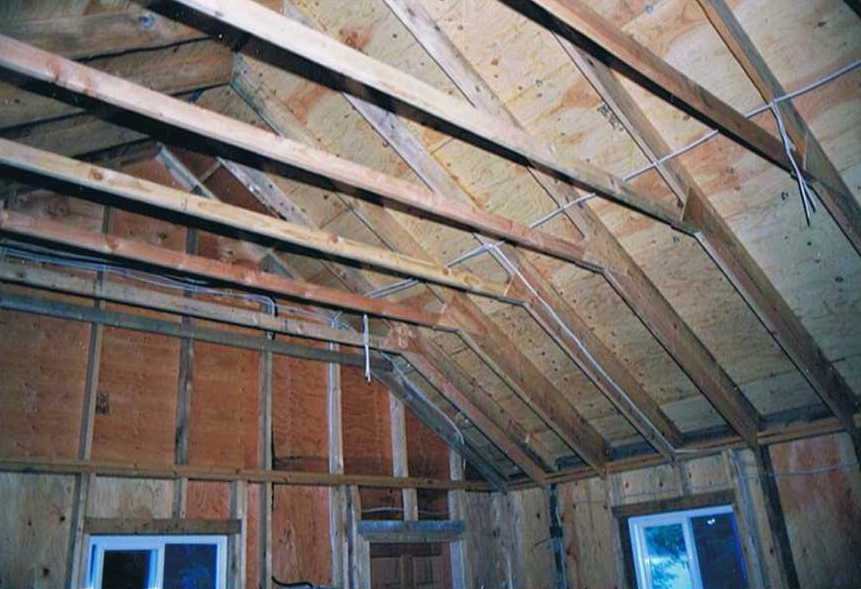 The county code calls for separate 3" vent pipes for the sink and toilet.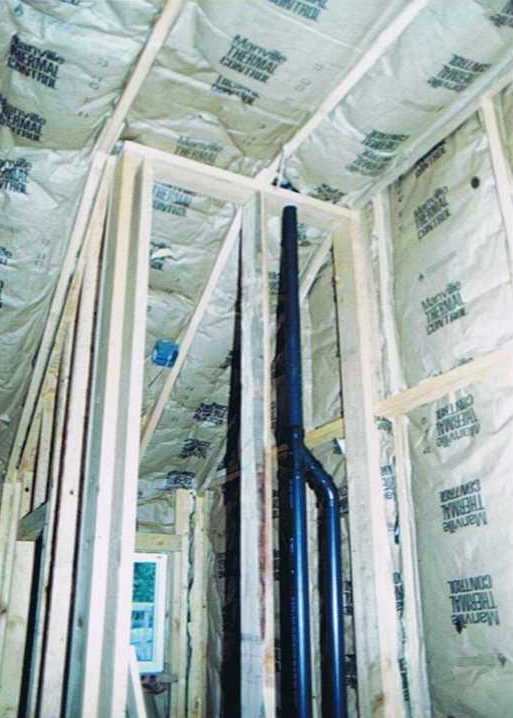 Insulation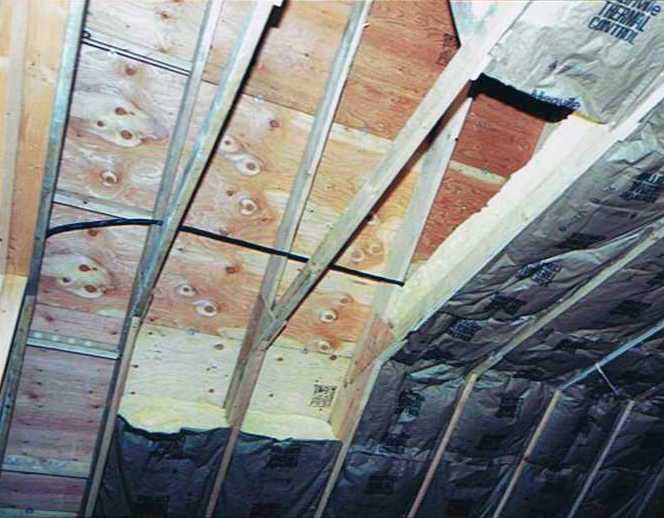 Lots of insulation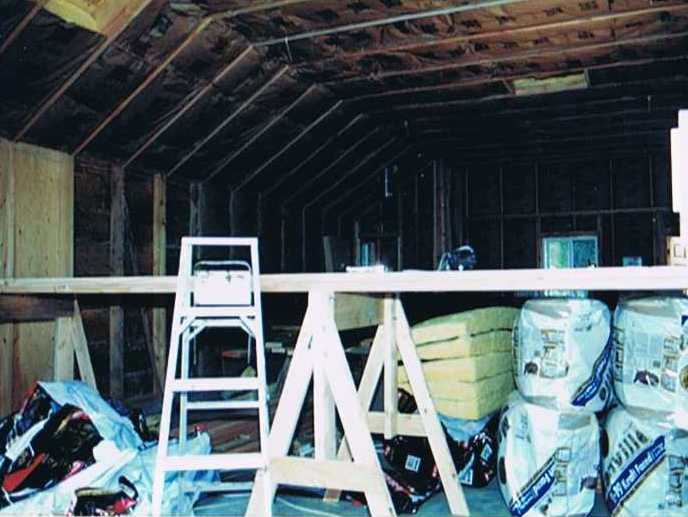 The attic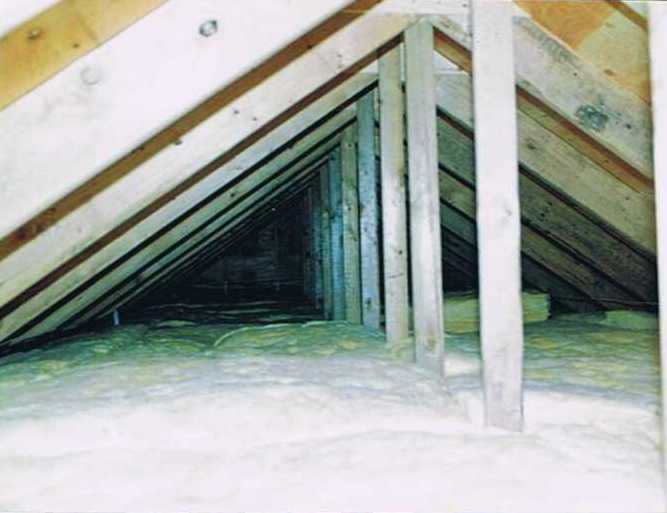 This little hot water heater really worked and took little space.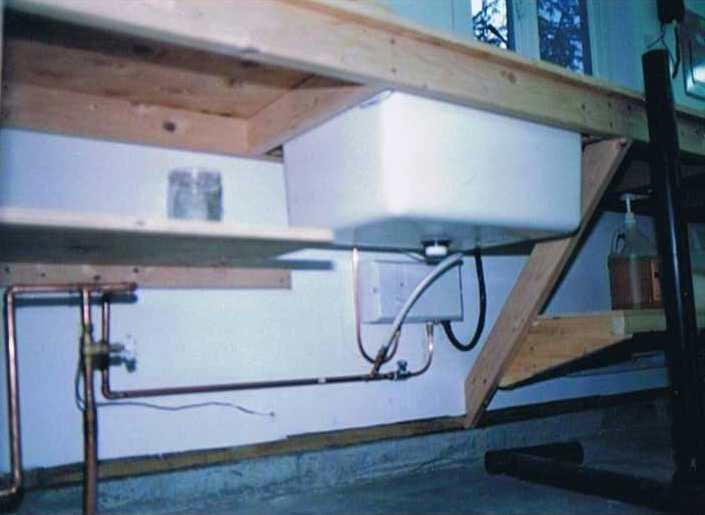 Sheetrock, paint, trim, benches, shelving and lights installed. The first project was a 30 foot handle for a pruning saw.
Set up for running 30 foot planks through the planer.