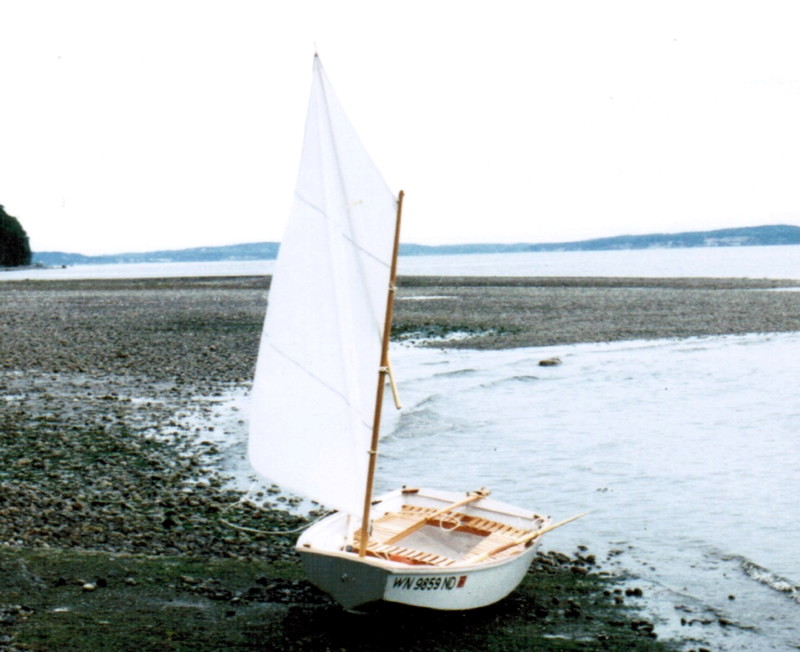 I retired from work in August and built steps to the beach from our house, 220 feet vertical, 350 feet on the slope. Being at last able to walk out on the beach from our own house inspired me to start on a boat. I had never built a boat before and wanted something simple. Plans for the Sabotina were on an 8 1/2 by 11 inch sheet in the back of a Ken Hankenson plans book. So I started.
I knew nothing about epoxy but in reading the boat building forum from our dial up internet at r.b.b I learned it was the glue to use. I bought some bronze ring nails, sheets of 1/4" fir plywood, epoxy, ordered oars, got out the sawhorses and set to work.
In less than 30 days I had finished, painted the boat, installed oar locks, loaded the boat in the back of my pickup and launched at the local boat landing, a mile down the road. Getting into the boat I heard some cracking and saw gaps appear at a couple of the knees, but no leaks. What I discovered later was that the epoxy I bought was epoxy putty, not laminating epoxy but thanks to all the ring nails I used, the boat held together for several years of hard use.
Wanting to use the boat, I needed better access to the water so my next project was to build (350 feet of) stairs and ladders to the beach. Getting across the beach was a challenge so I built a dolly to tie on the stern, which took care of that issue.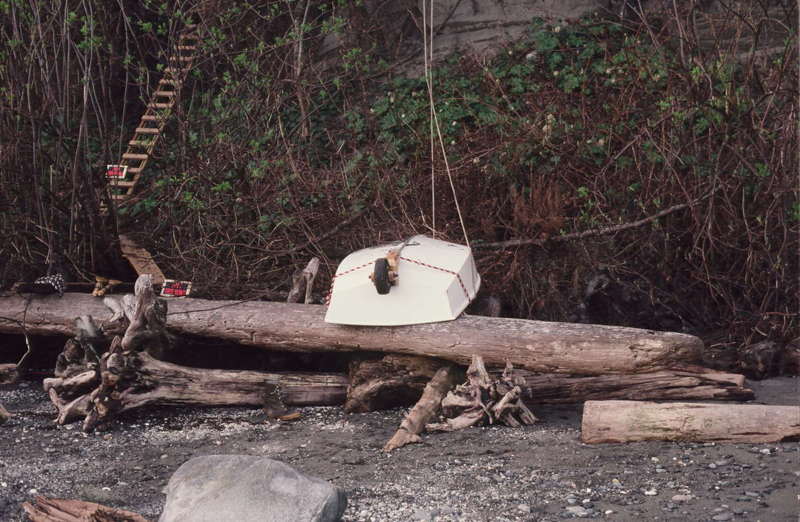 The next several years I fished, bringing salmon up those ladders for dinner. I also added sails and she was a sweet sail boat, for a one person at a time of course.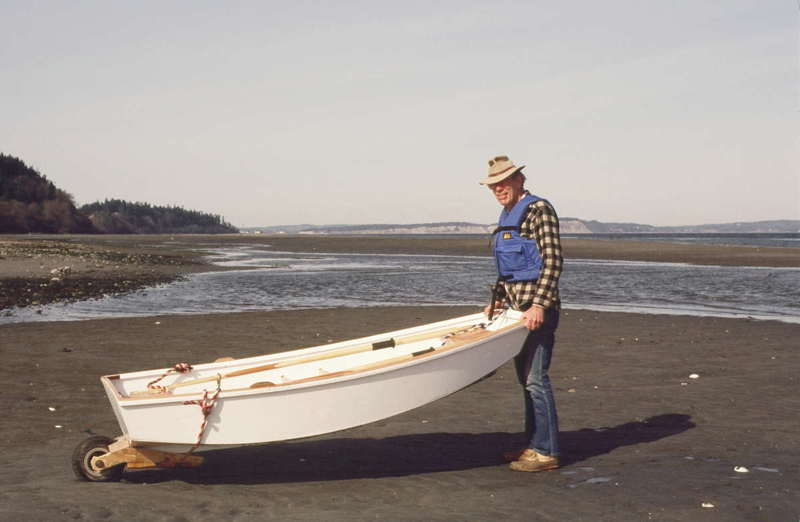 Unfortunately, after five years of use I lost it in an early storm that hit the Sound before I took it up for the Winter.
Return to Index