Florida State Birding
Myakka River State Park - Sarasota
Roseate Spoonbill with a Glossy Ibis. - These two birds fished the shallows together
for quite some time, seeming to like feeding together.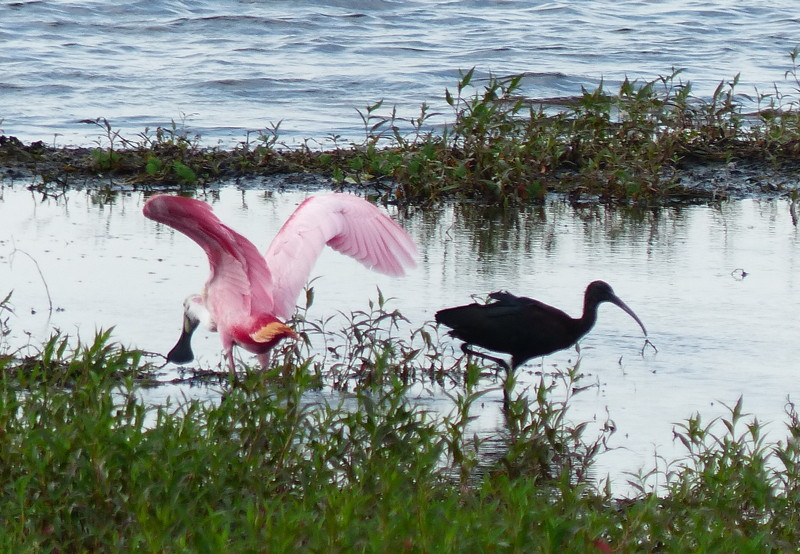 Glossy Ibis by himself - This photo shows his colors.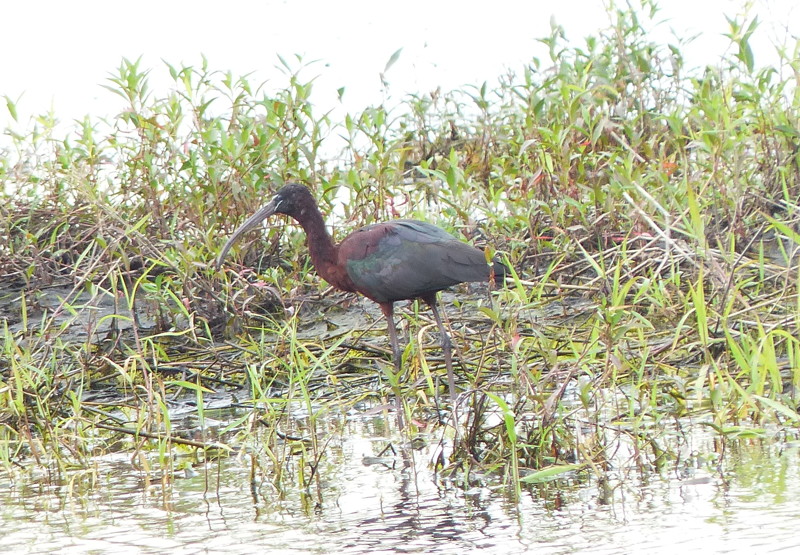 Snowy Egret - We couldn't believe all the different species we
saw on this one little stretch of shoreline.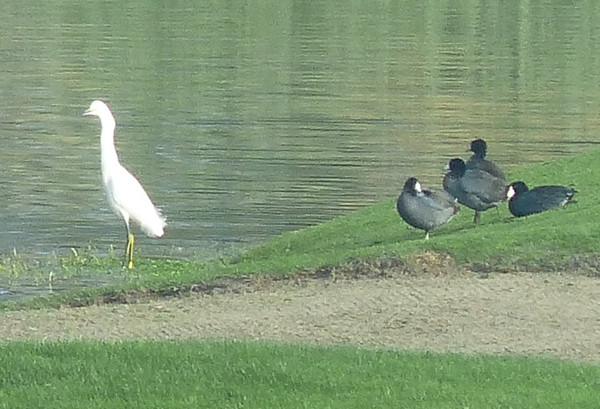 Great Egret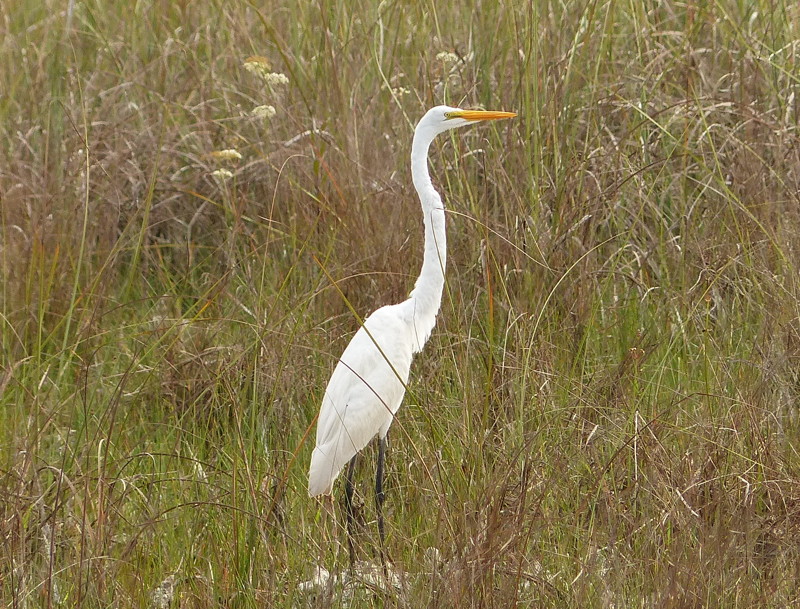 Black-necked Stilts - There were 8 of these wading and feeding along the shore.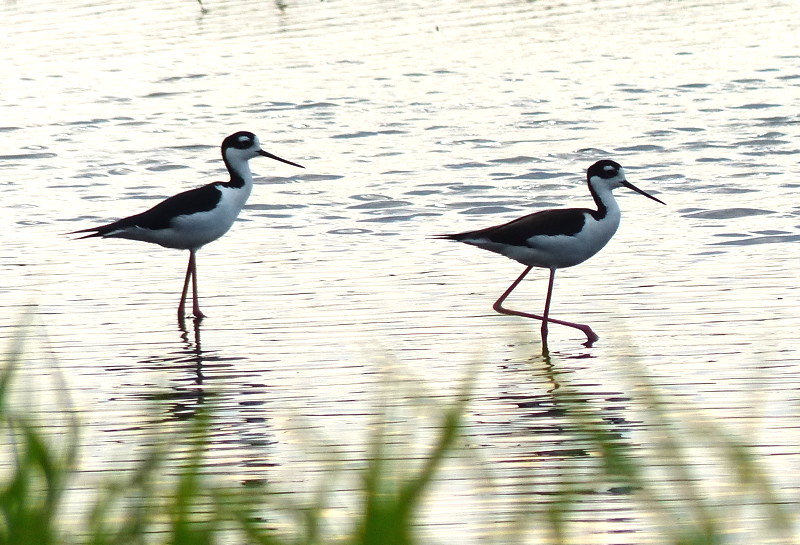 Blue-winged Teal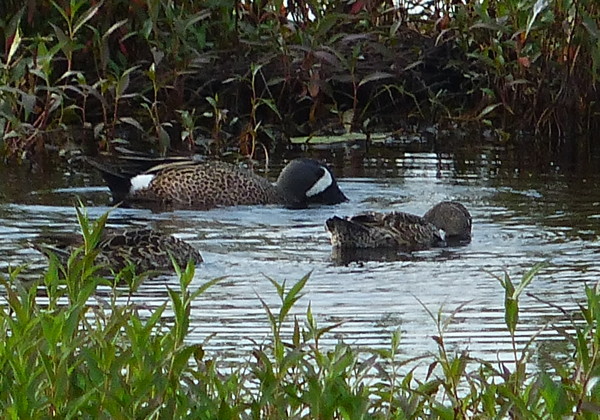 Blue-winged Teal - These may have been from the same group
but later and further down the shoreline.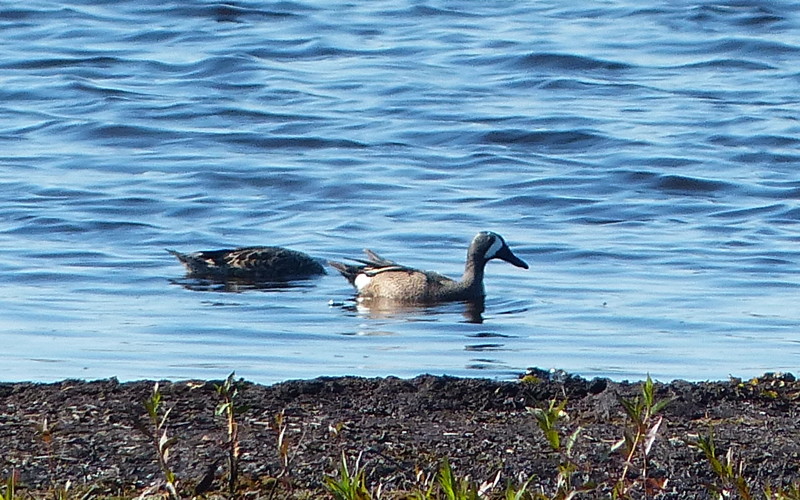 Sandhill Cranes with chick - This was the first chick that we had seen.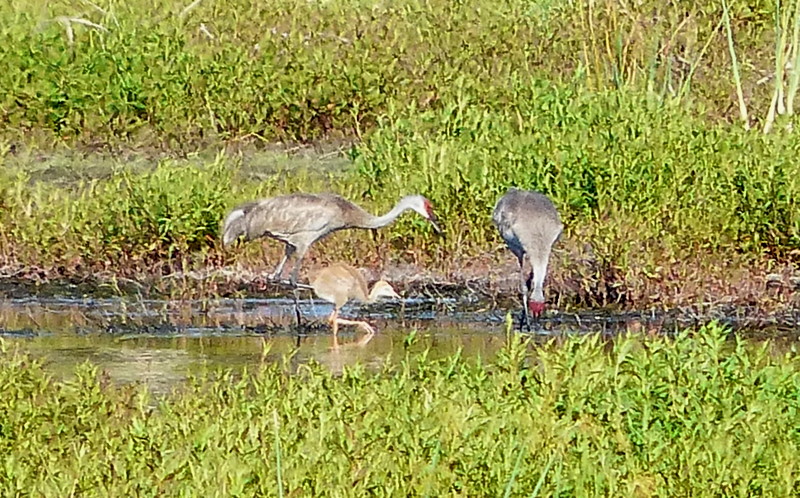 White Ibis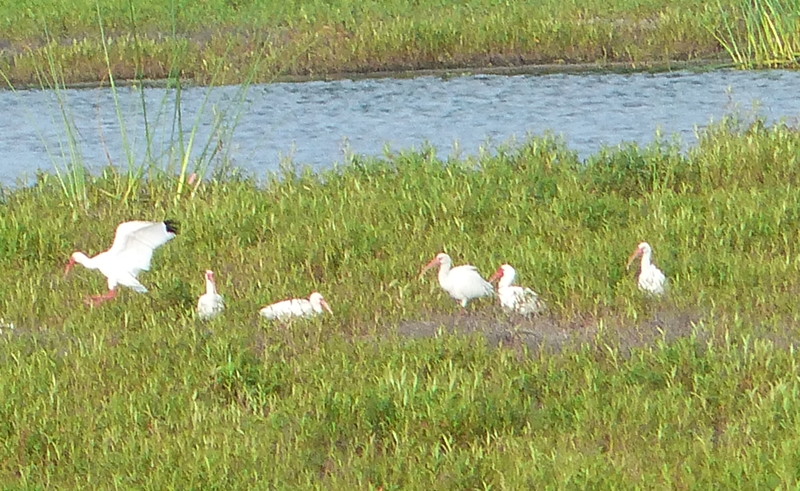 Great Blue Heron with Wild Turkeys The heron was challenging one of the turkeys.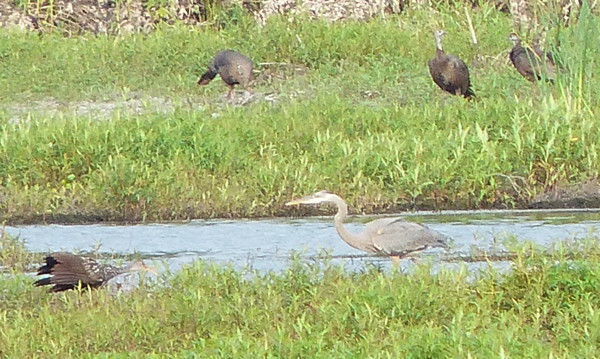 Palm Warbler - This little guy approached us, perhaps for food.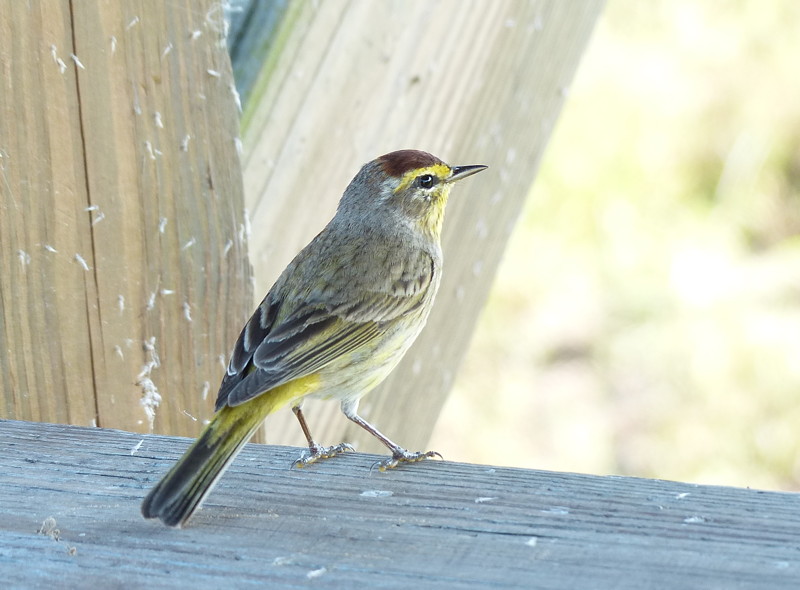 Venice Area Audubon Rookery
Anhinga We had never been this close to an Anhinga before. The Rookery provides such protection for these birds that they feel safe enough to come and have a closer look at us.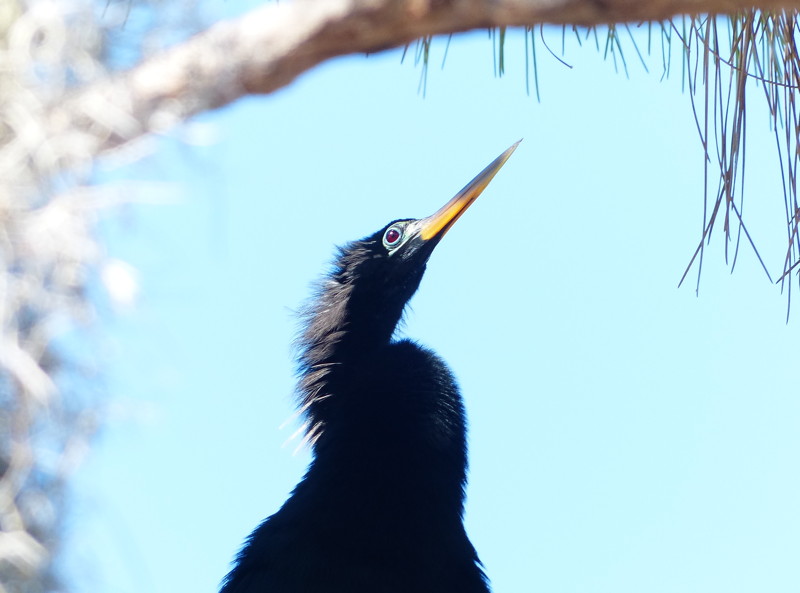 Great Blue Heron chicks - These older chicks were still in the nest and were sparring.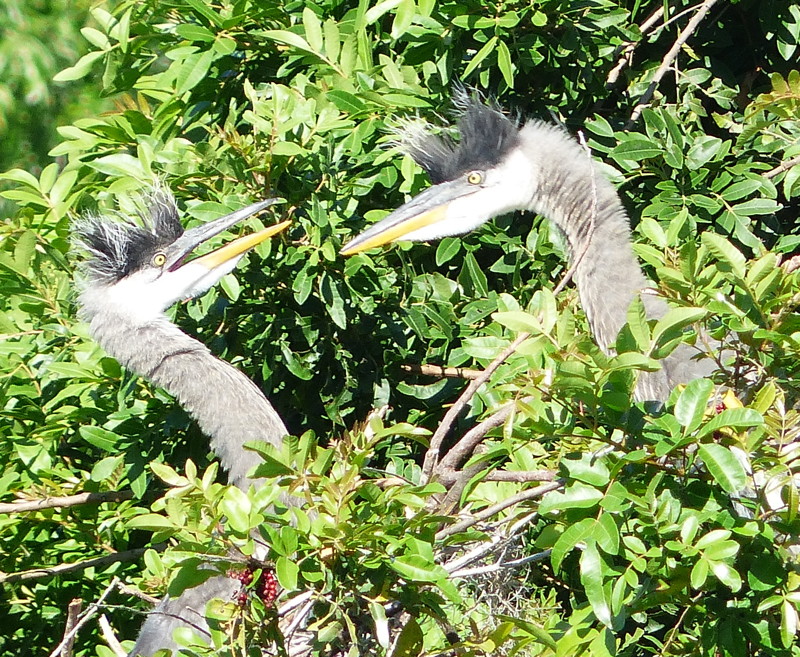 Green Heron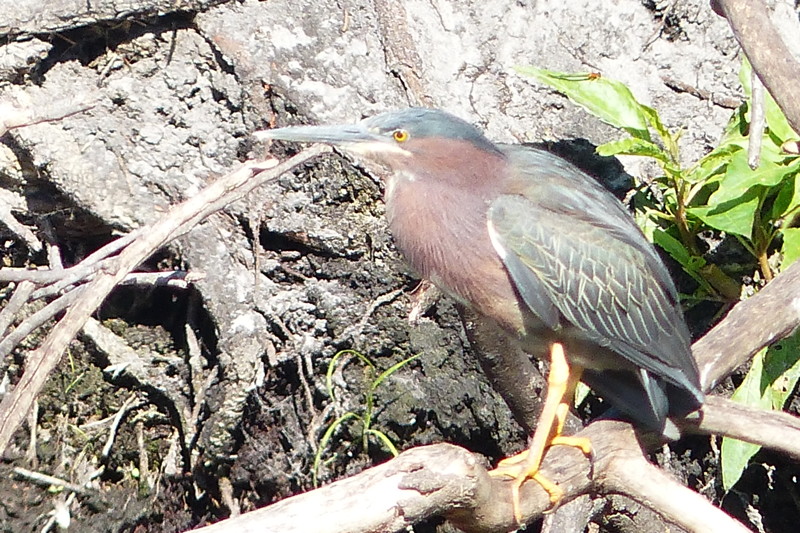 Double-crested Cormorant nesting - This bird never left it's nest while we were there. She (or he) made a chattering noise, it's purpose unknown to us.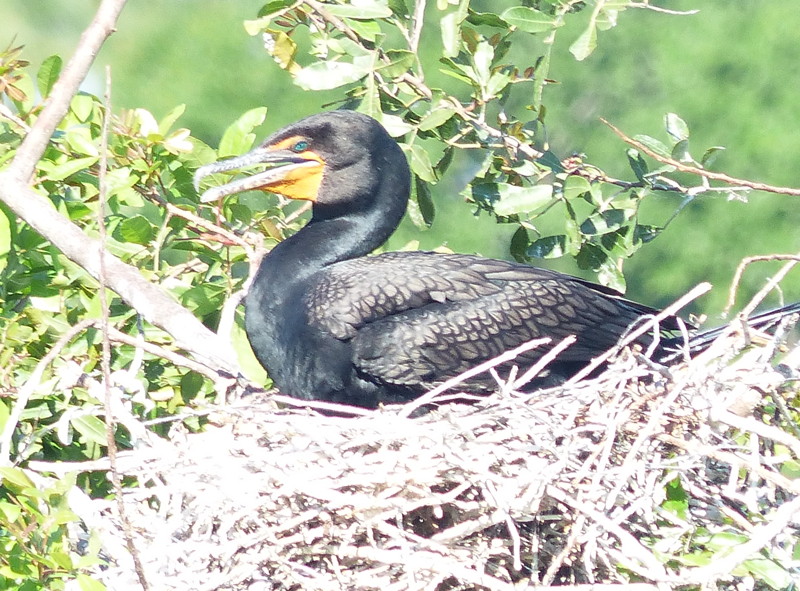 Everglades National Park
Red-shouldered Hawk - We spotted this hawk during our two hour tram loop drive.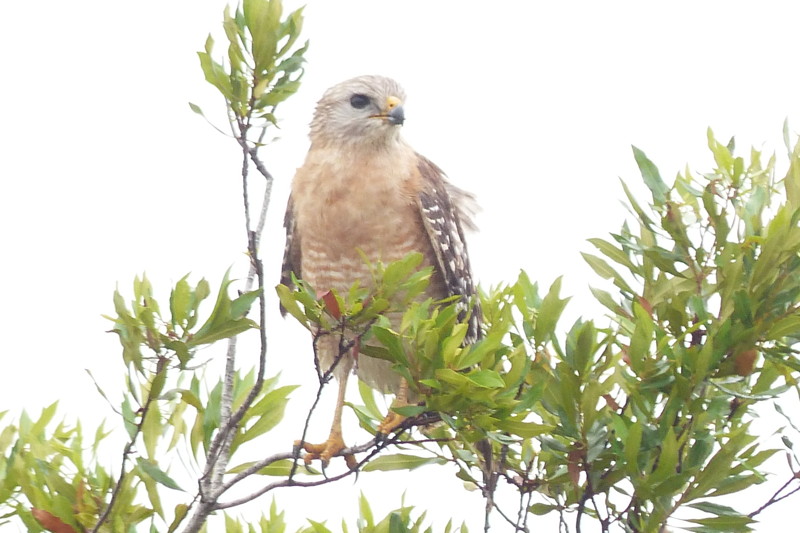 Wood Stork - This was nesting time for the storks.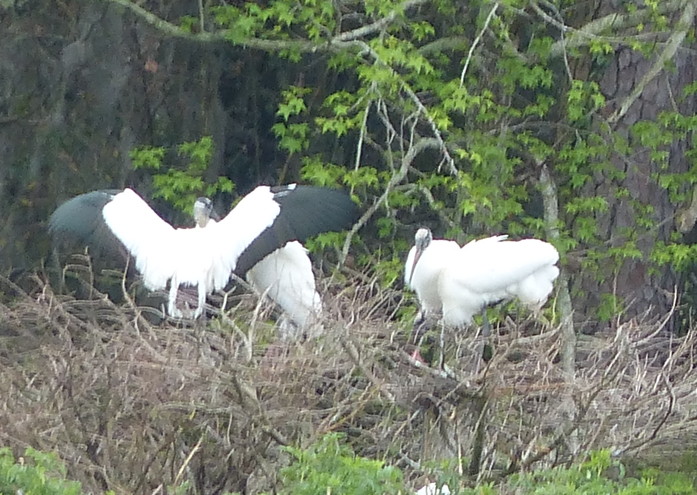 Wood Stork chick - It took us a while to identify this bird. The shape of the beak finally gave it away.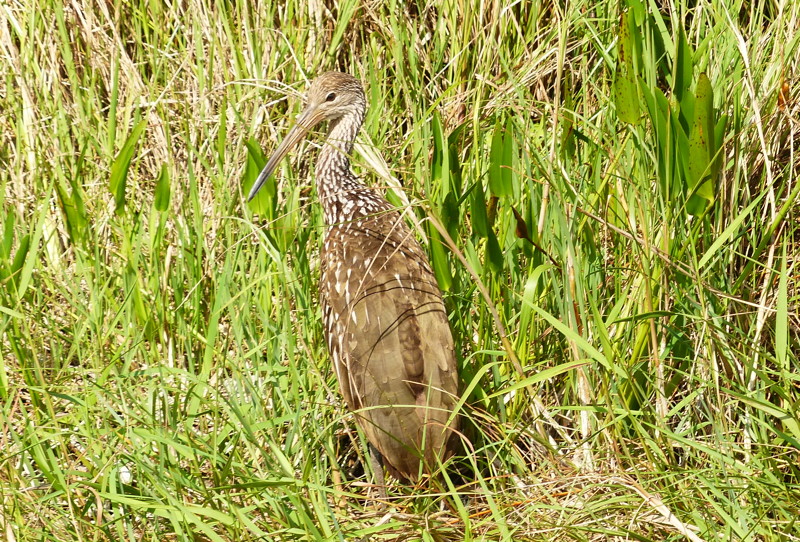 Purple Gallinule - Getting a good photo of one of these from a tram is no easy task.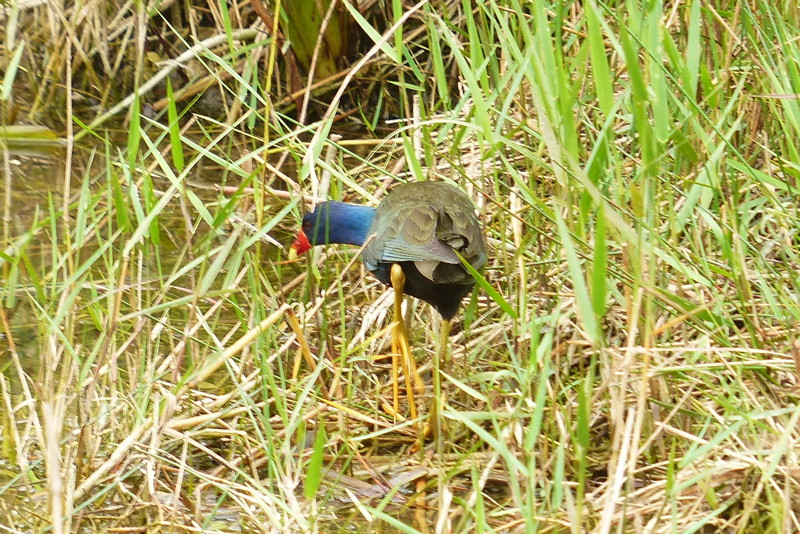 >


Green Heron - Seeing one of these with his neck outstretched was a new experience. They normally are seen hunkered down with their neck coiled to appear much shorter.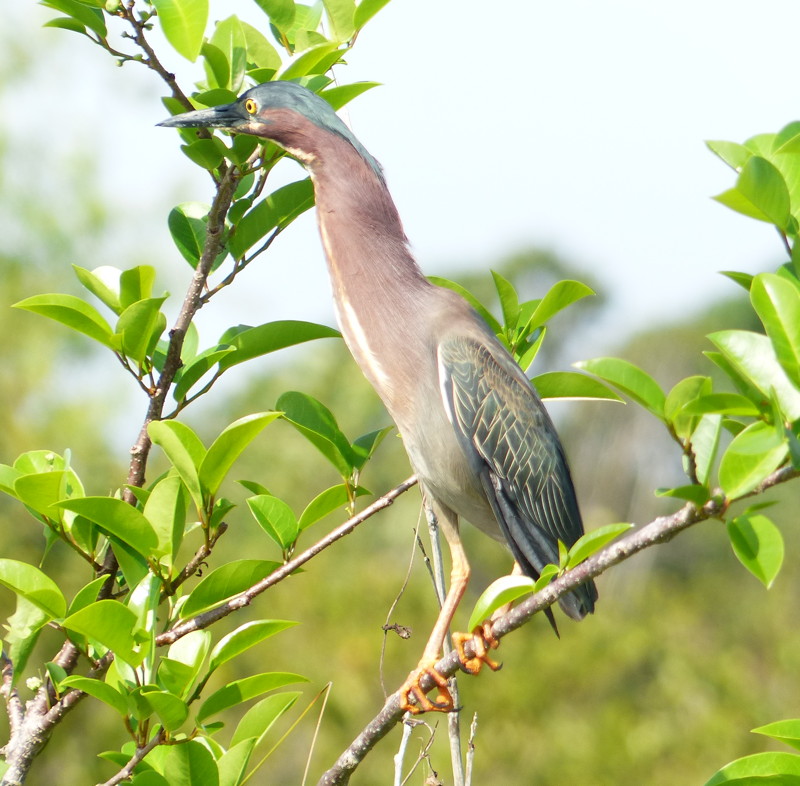 Great Blue Heron - He almost seemed to be trying to dry out his wings. We had never seen one do this before.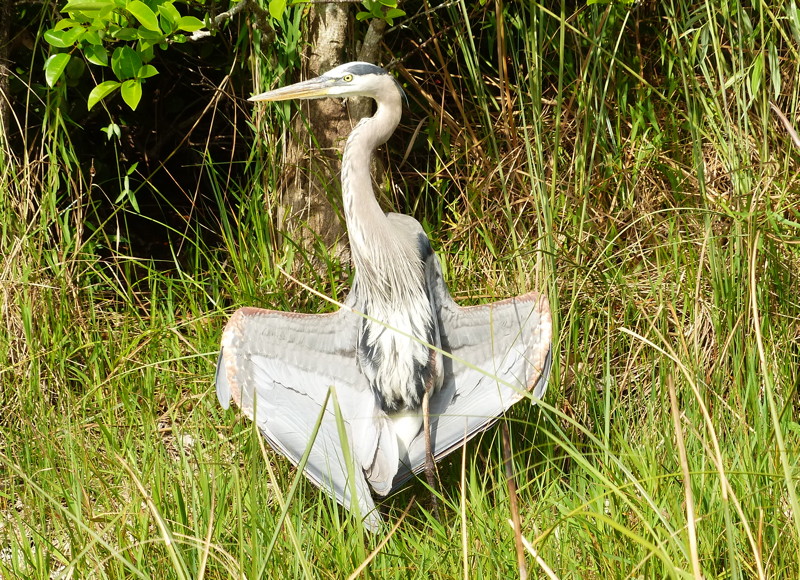 Anhinga and two chicks - The chicks are hiding behind their mom, or maybe mom was hiding them. - We saw more chicks on this trip than any other.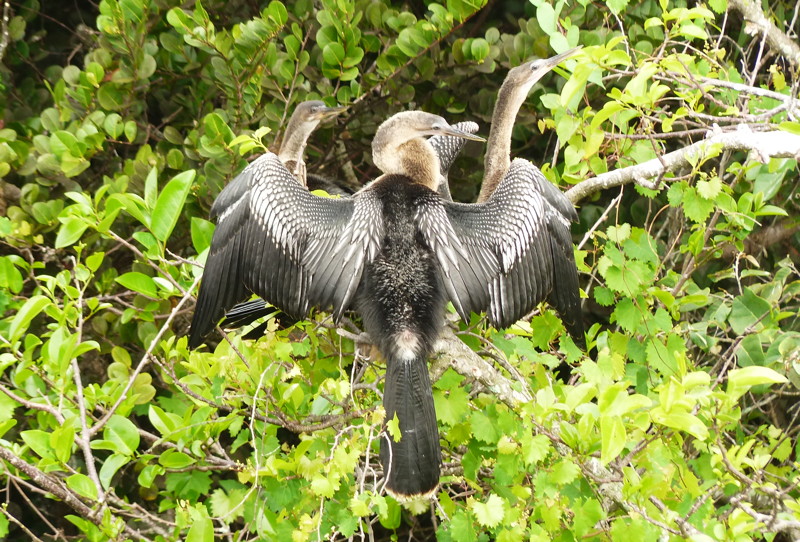 Anhinga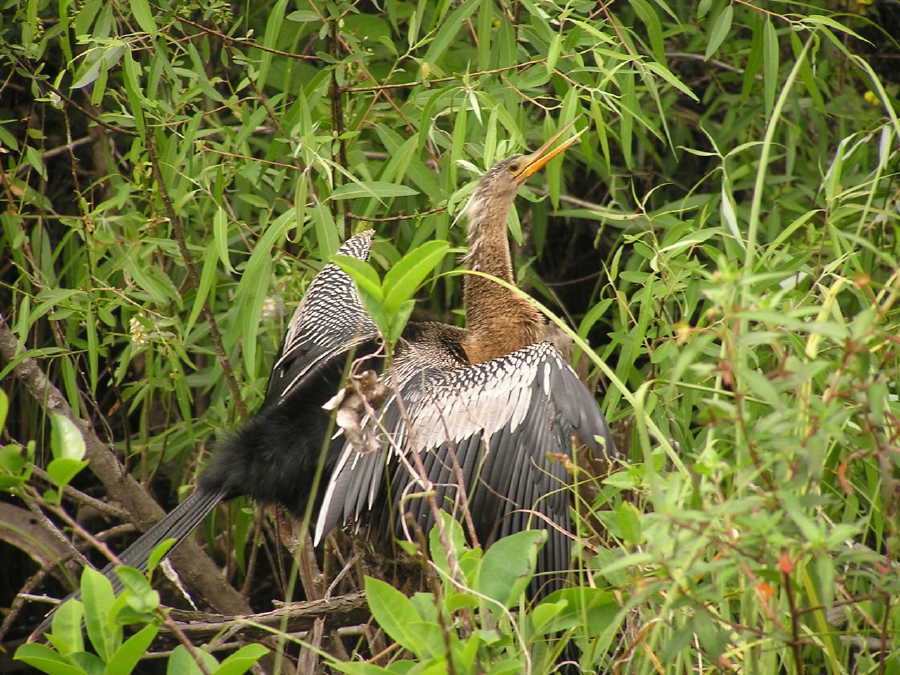 This appears to be a juvenile Tri-colored Heron. The plumage appears to be quite mature.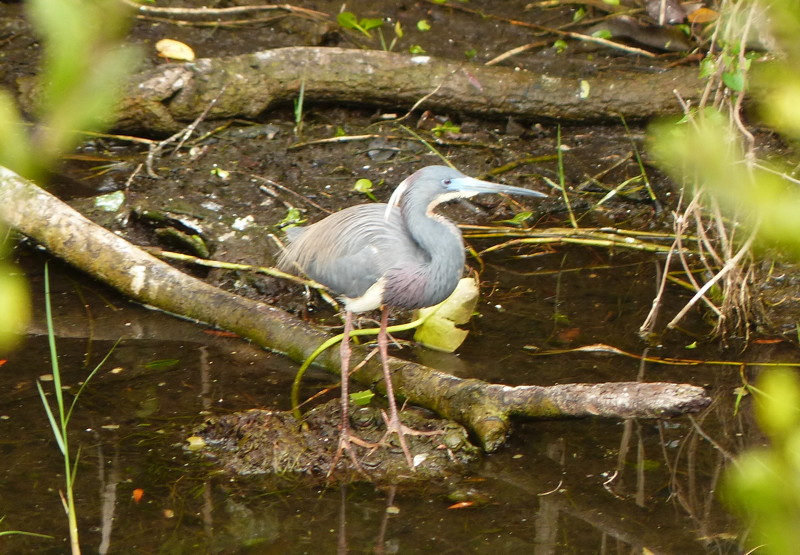 Great Egret - Our ride would not have been complete without a photo of one of these.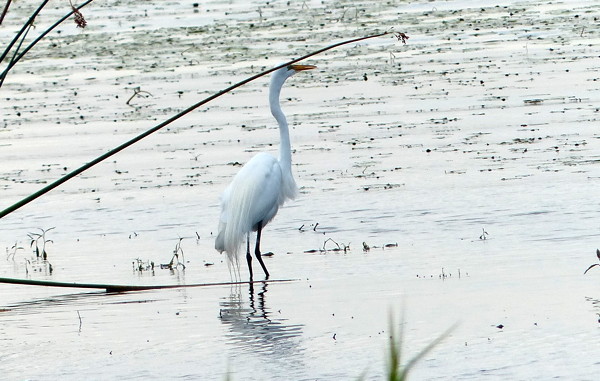 And a crocodile, too.