Our new home is close to shopping, dining out, walking paths and golf courses. We aren't waiting for ferries any more and we love the blue skys here.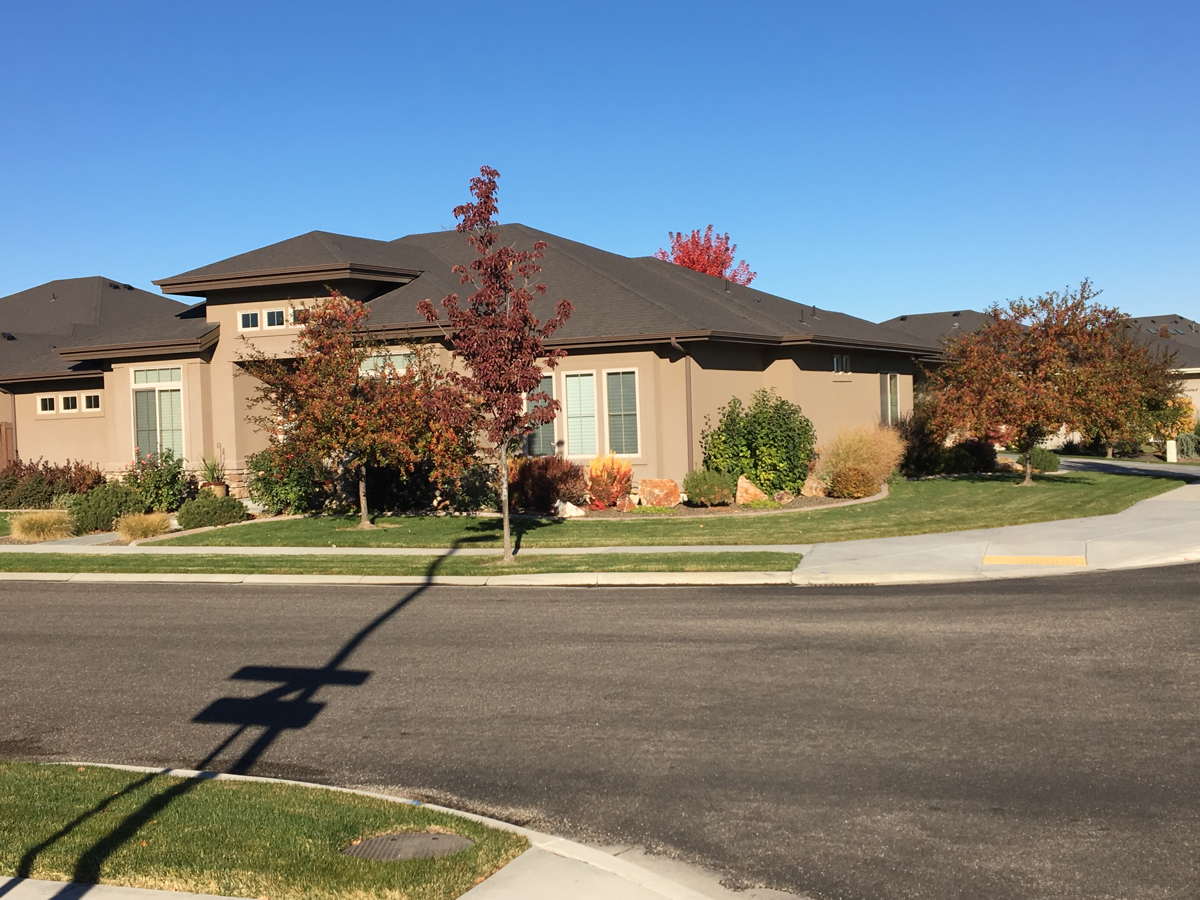 Driving south of our new home for the first time we stopped at this viewpoint above the Snake River. Lewis and Clark traveled through this region by canoe.
Looking west towards Swan Falls Dam.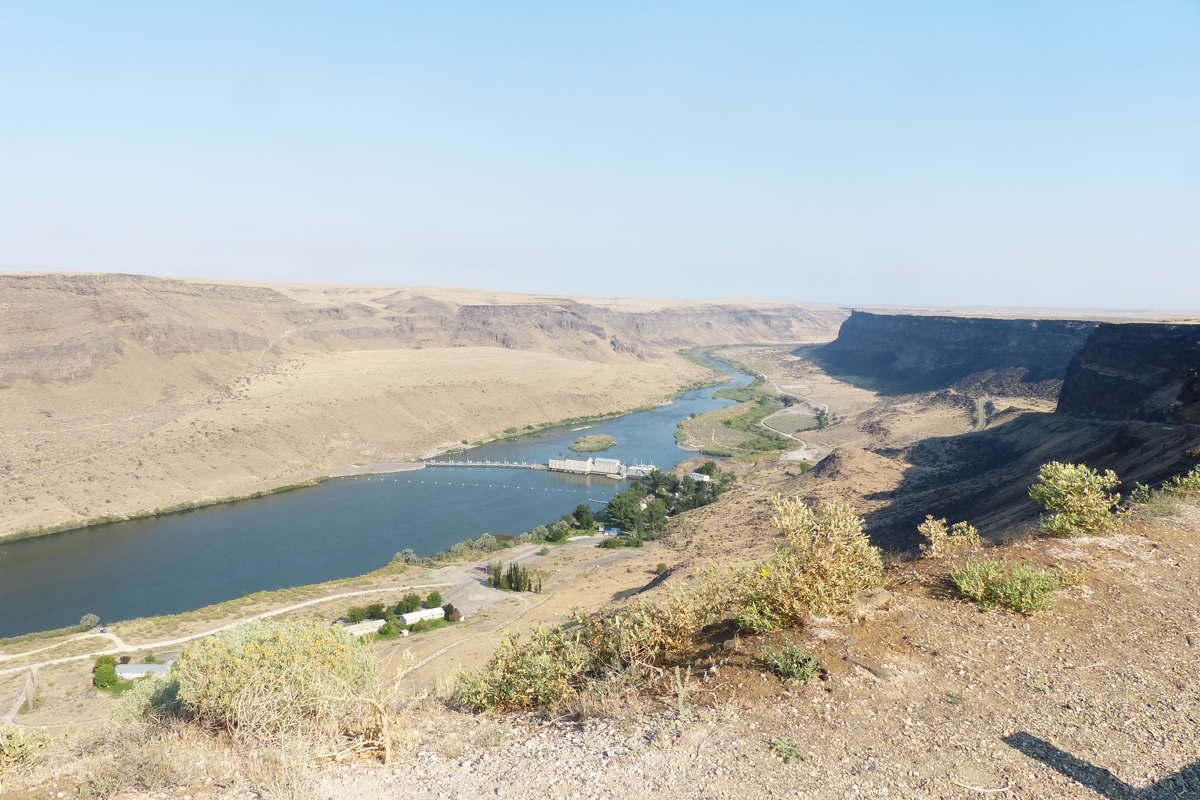 The parking lot below the dam has a boat ramp for sport fishing boats. The number of empty trailers told us it must be a popular fishing spot.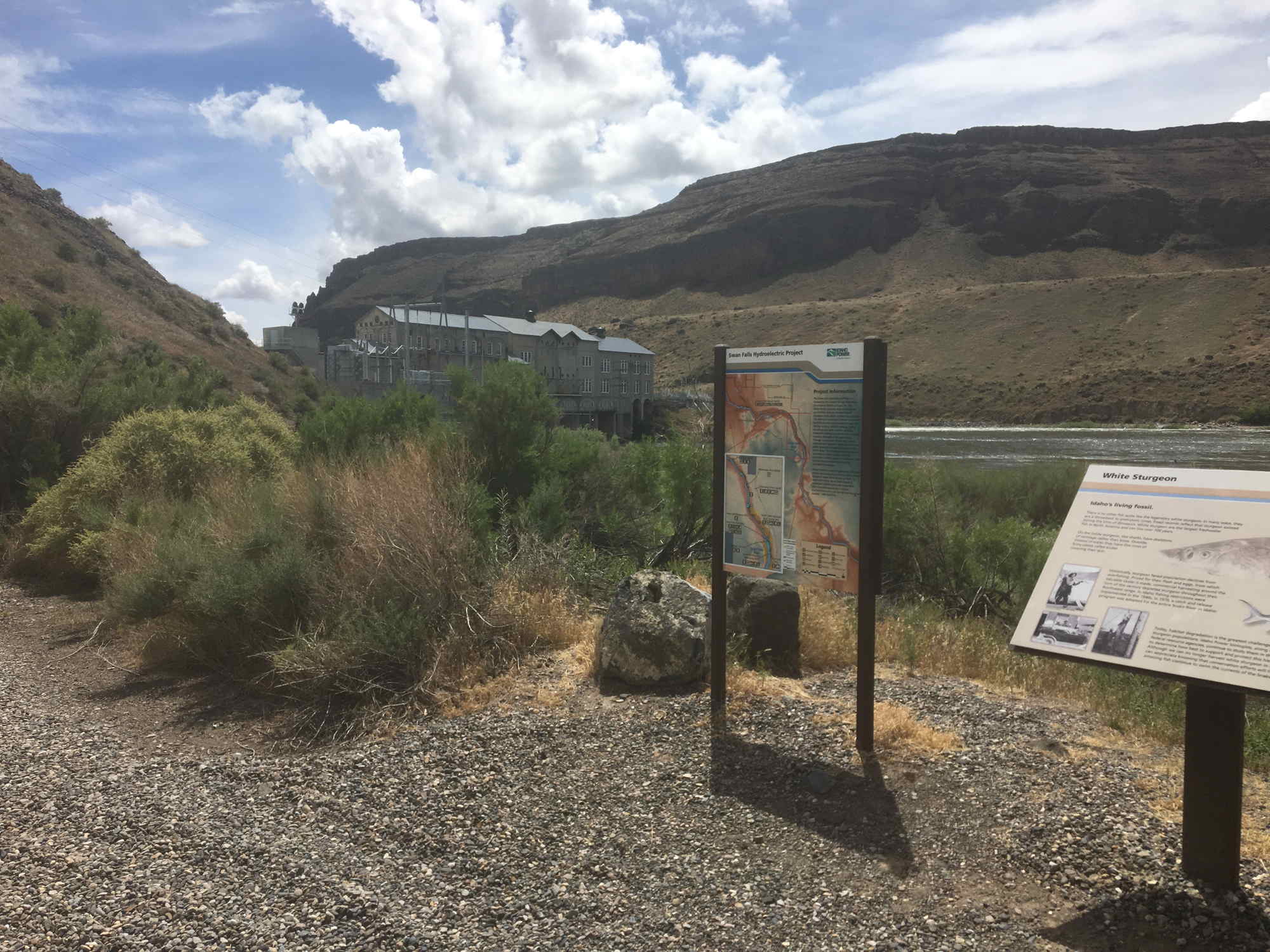 October brought on stunning fall colors unlike those we had seen in our part of Washington State.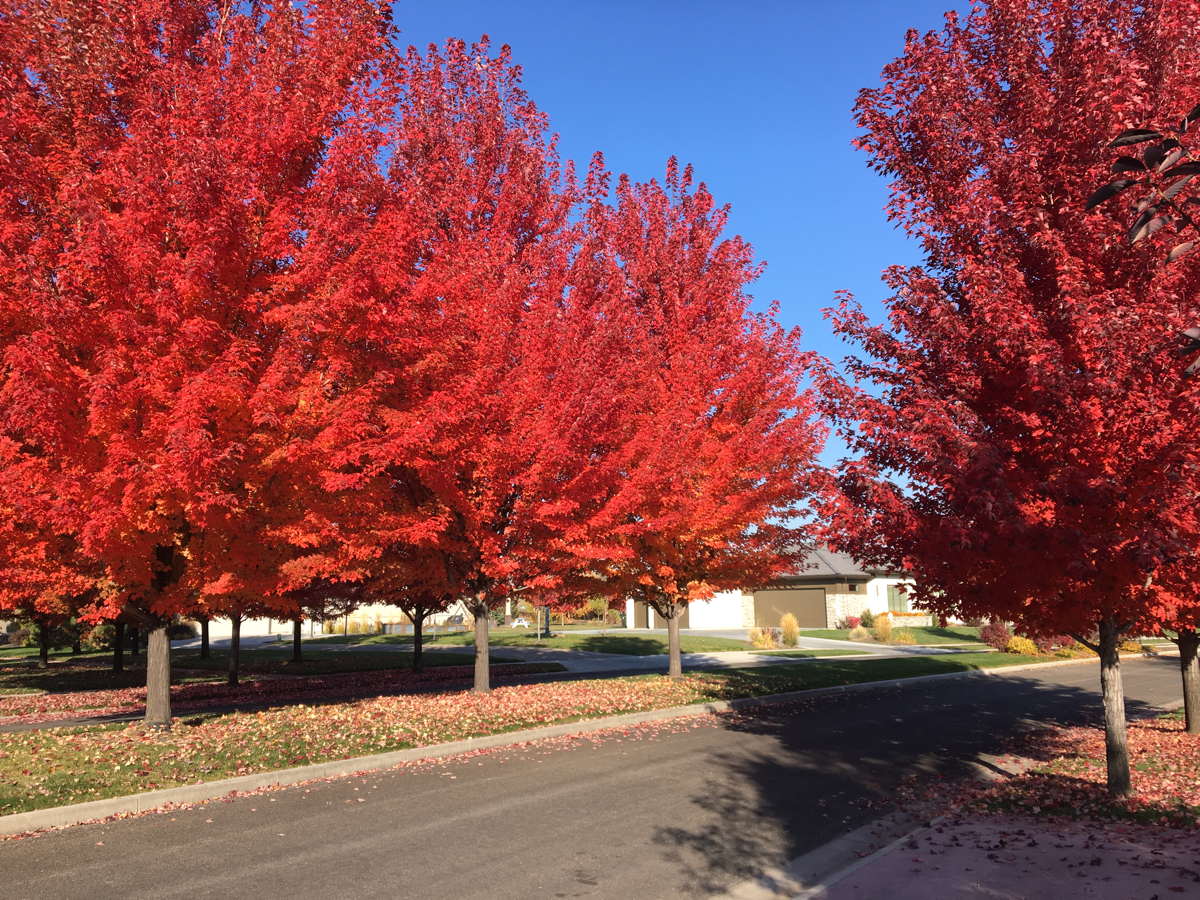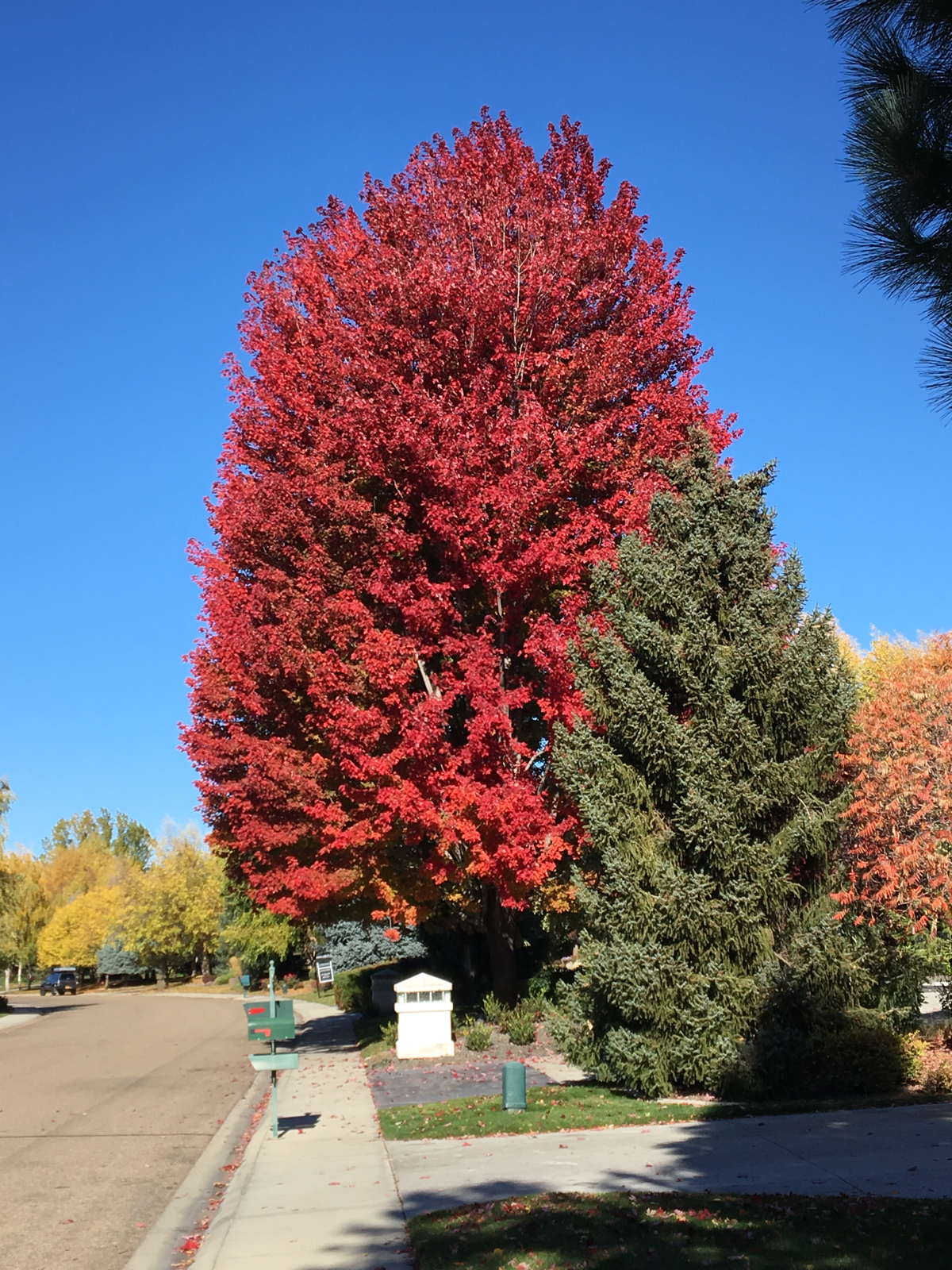 In November, Annamarie enjoyed holding Gina and Scott's grandchild, Emilee.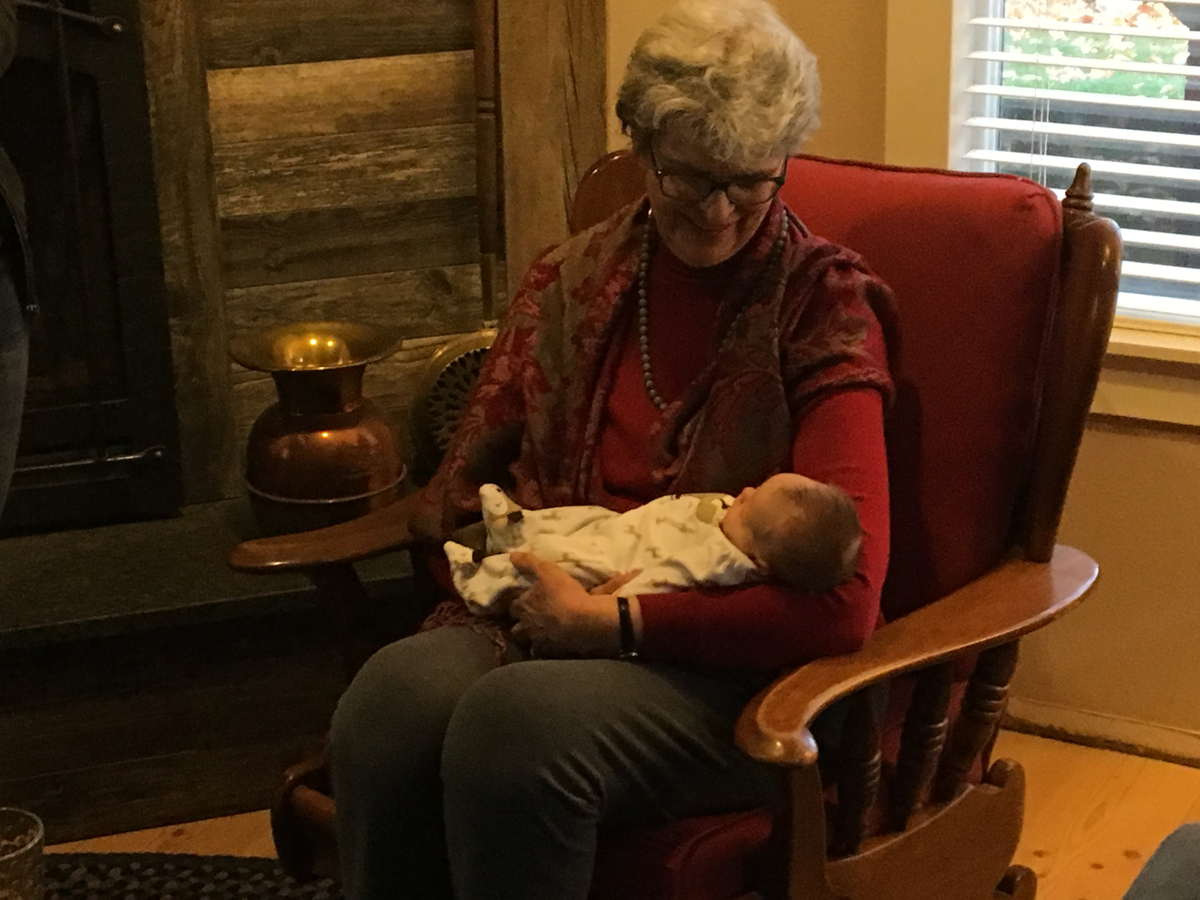 December brought us something new, our first snow!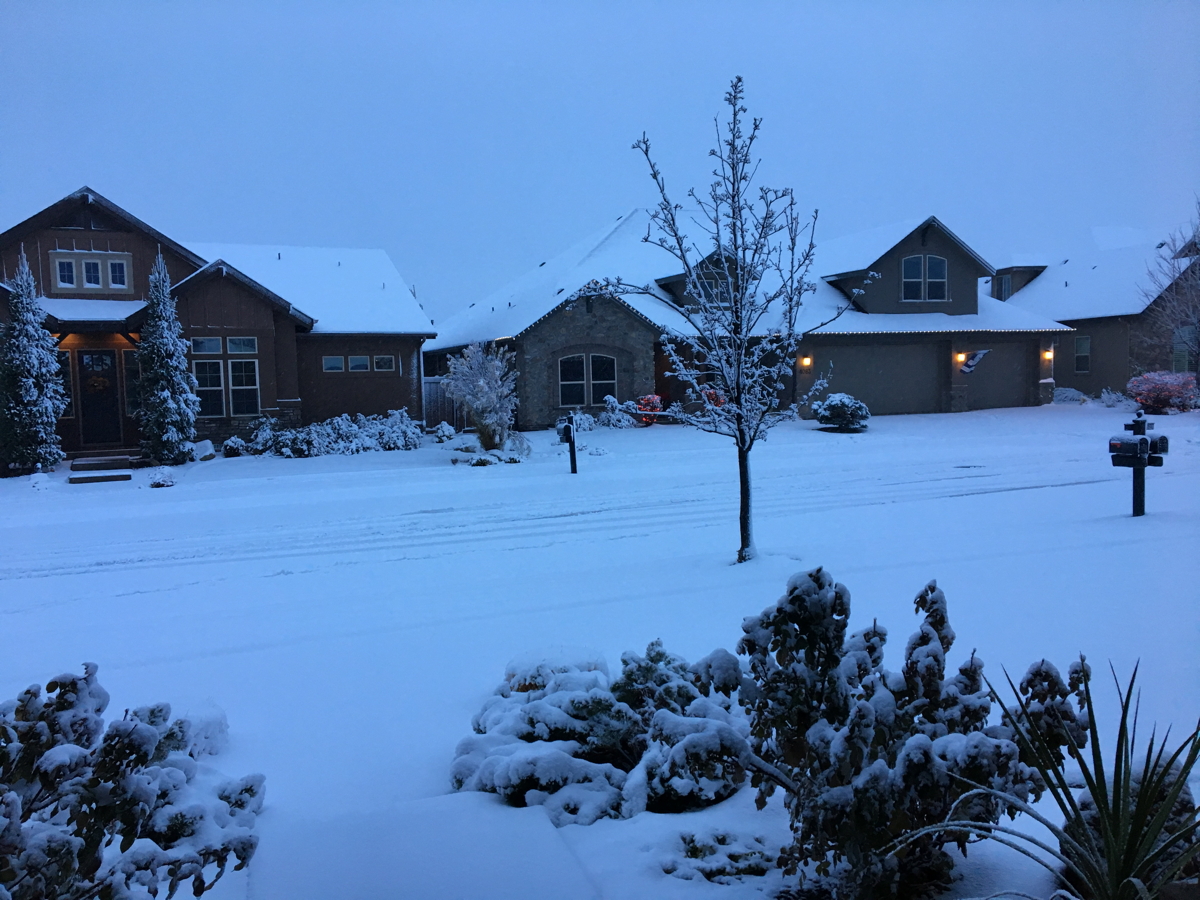 Scott, Gina and Caroline joined us for our first Easter in our new home.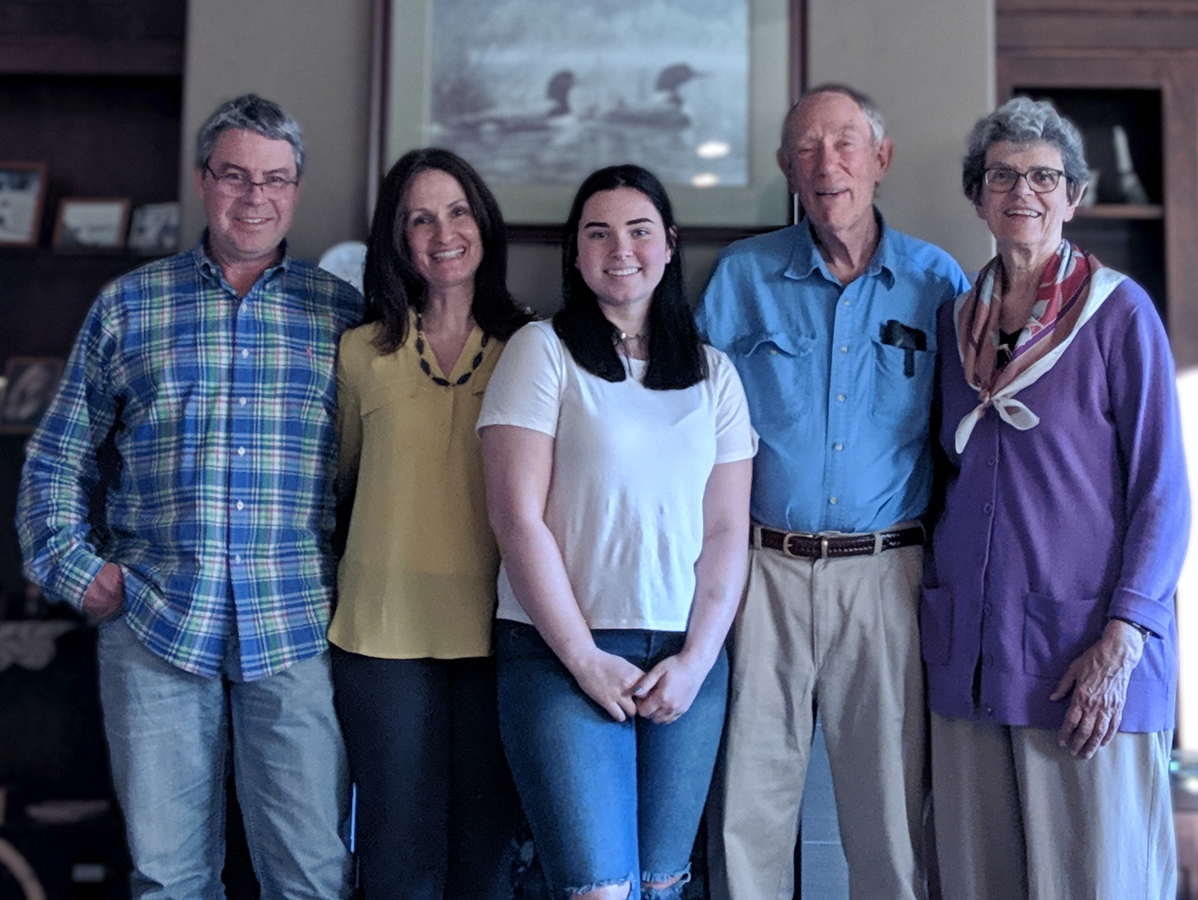 The 41 mile long Phyllis Canal is a few blocks from our house but 70 feet lower in elevation. First built in 1886 to collect and distribute irrigation water for the lower valley it still serves that function today. The road along the canal is used by joggers and walkers, like Scott and I.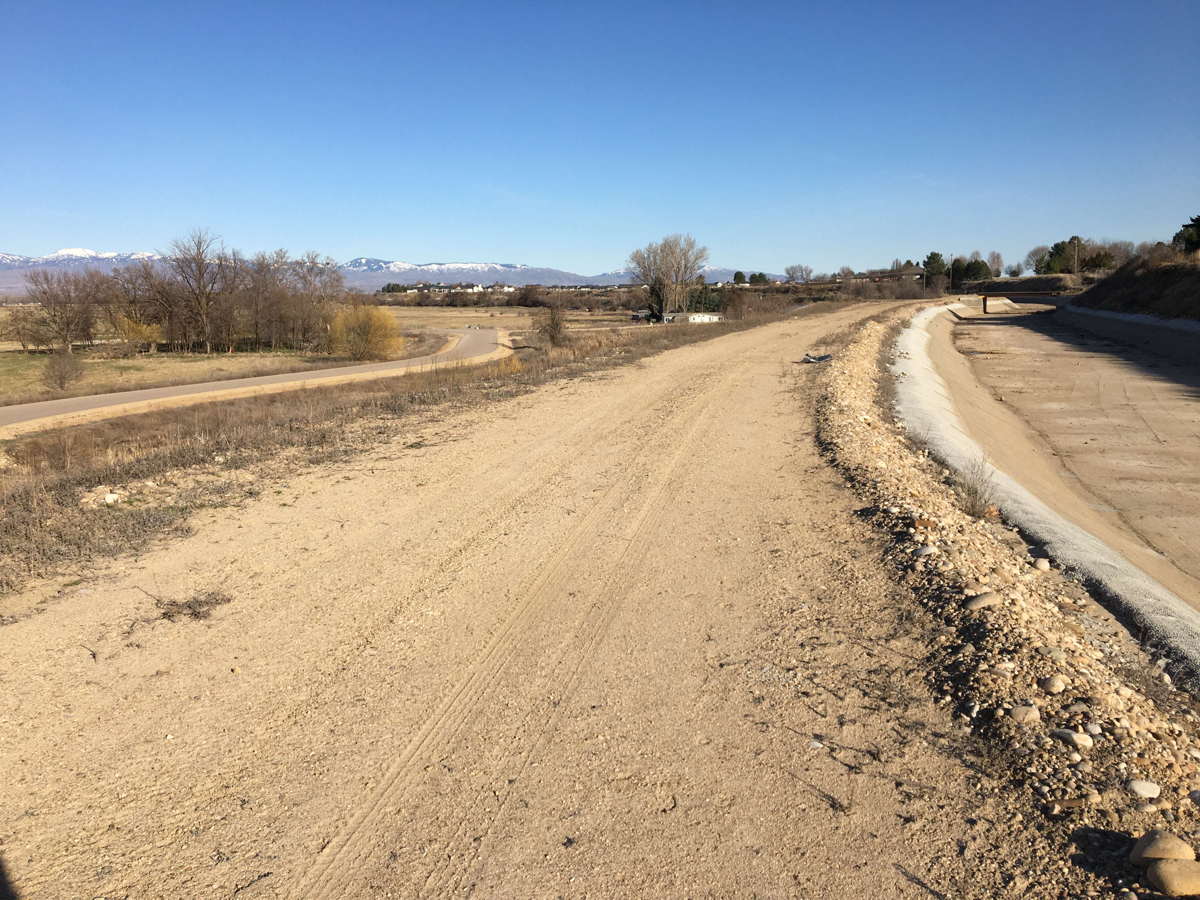 Bruneau Dunes State Park near the city of Mountain Home is about an hour and half drive from metro Boise. These dunes which are estimated to have started 15,000 years ago are unique because unlike others that form at the edge of a natural basin these form near the center. Bruneau has the tallest single structured dune in North America rising 470 feet above several small lakes. Hiking to the top is permitted and is popular with visitors.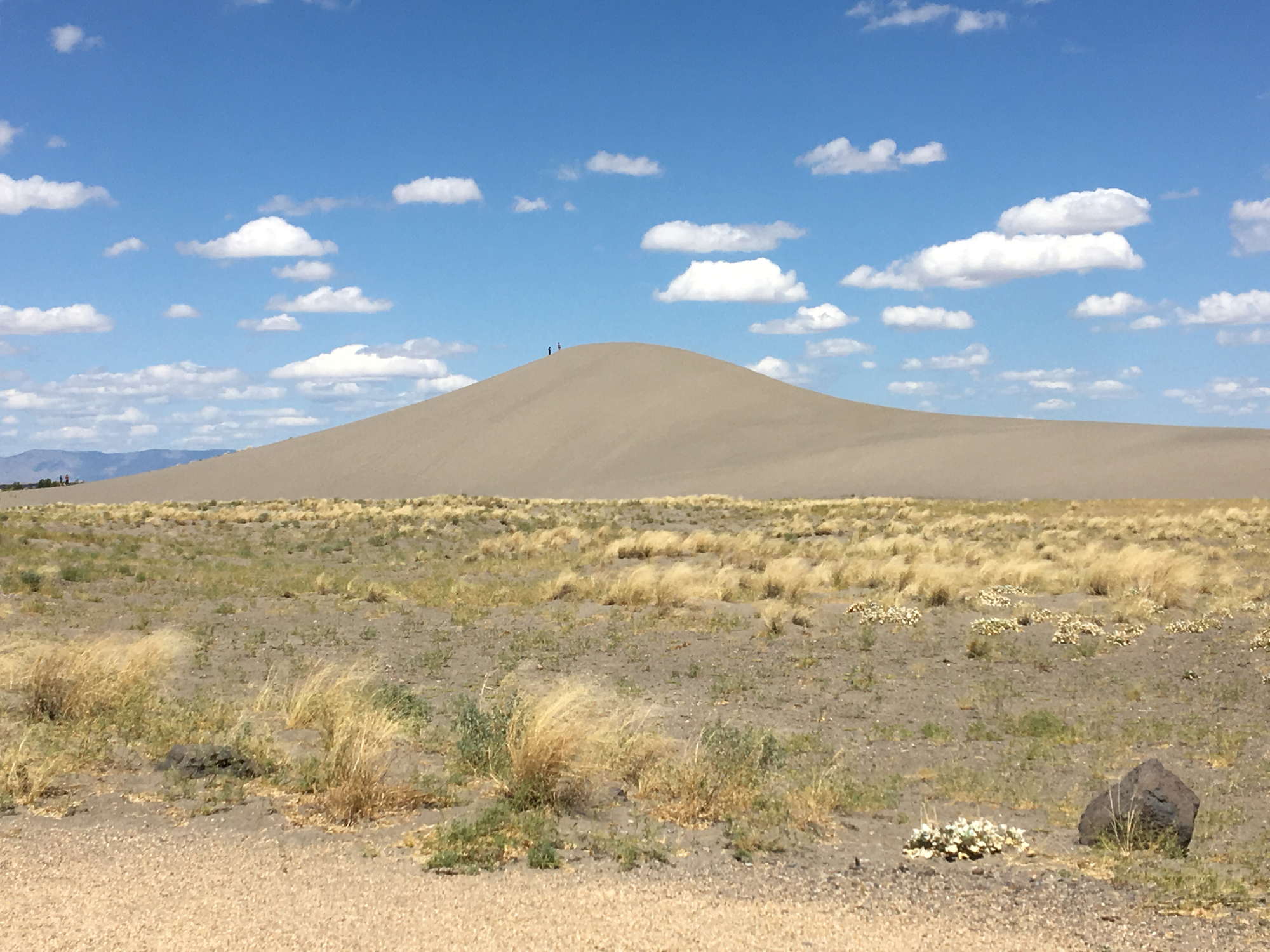 Our first summer here during a visit to Wyoming we saw these buffalo roaming in the southern end of Grand Teton National Park. They often cross the highway, blocking traffic for long periods of time. Since they become dangerous when provoked there are signs warning visitors against approaching them.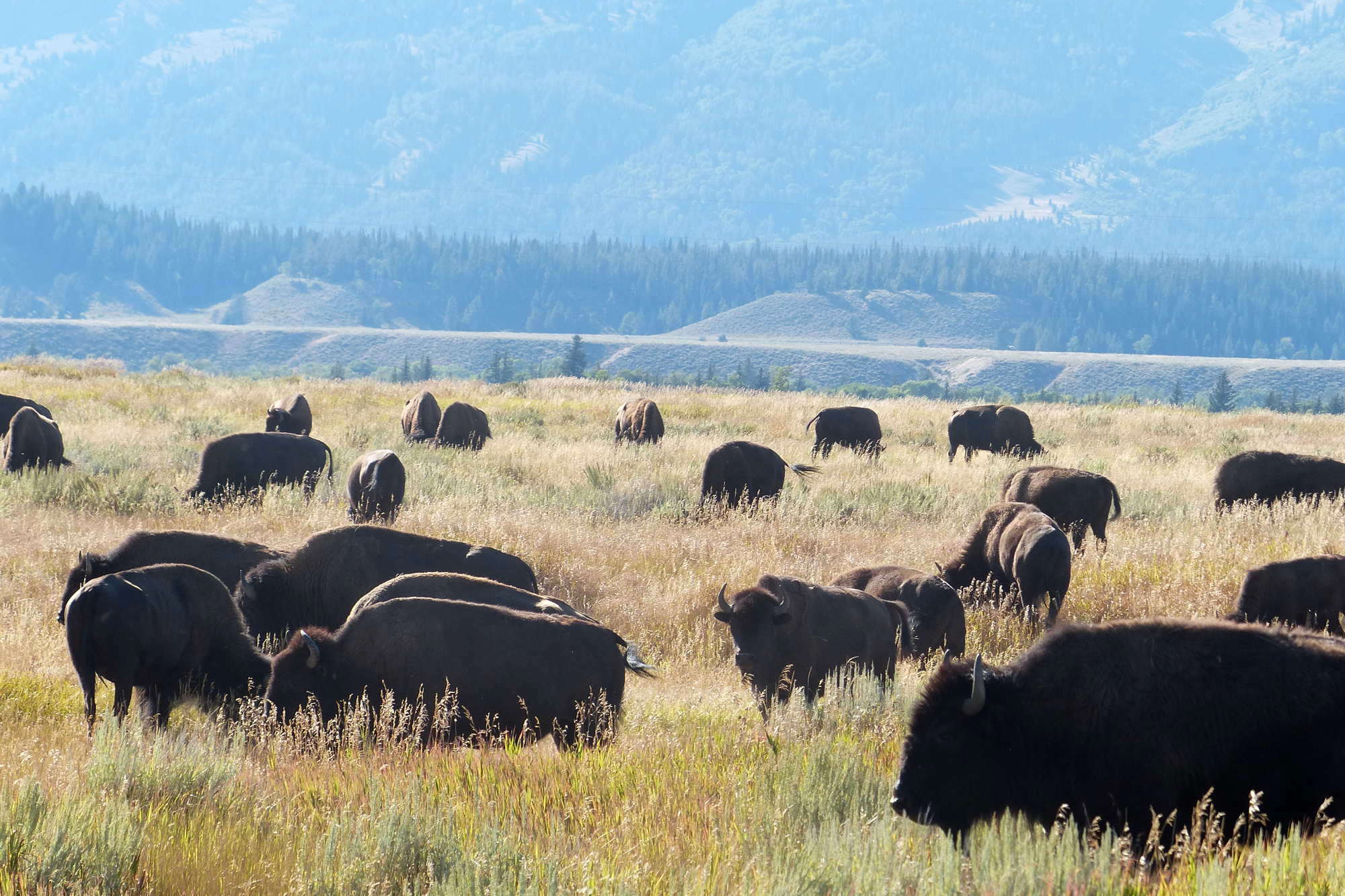 We were hoping to see a moose with antlers but this photo was the best we could do. We did see elk, even with antlers, but weren't able to photograph them.
Antelope run in large herds. We saw several herds of 40 or so, including a young pronghorn.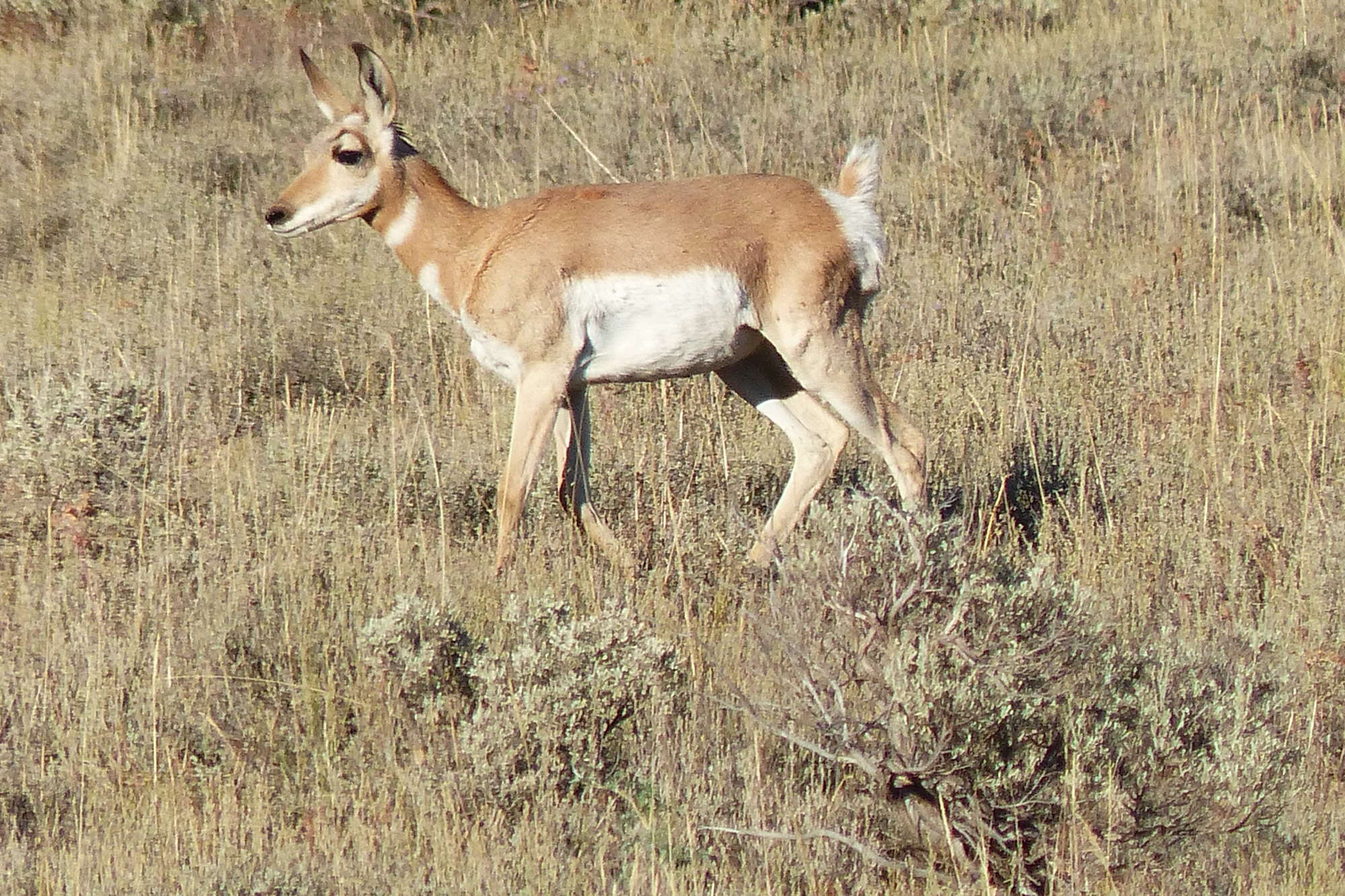 Grand Teton National Park, near Jackson Hole, Wyoming. Created in 1929 this park spans 310,000 acres of pristine scenery.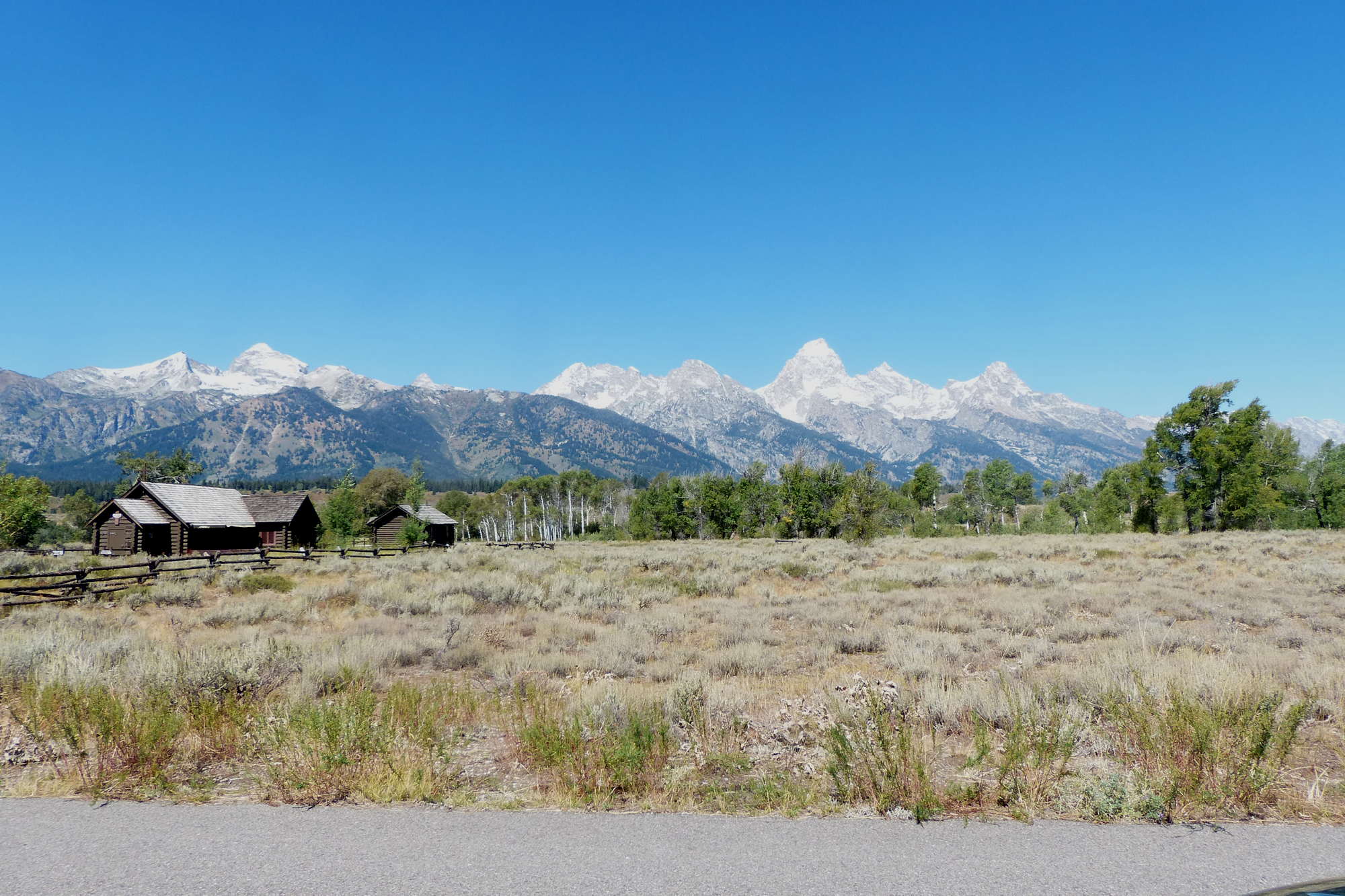 A classic view of the Grand Tetons.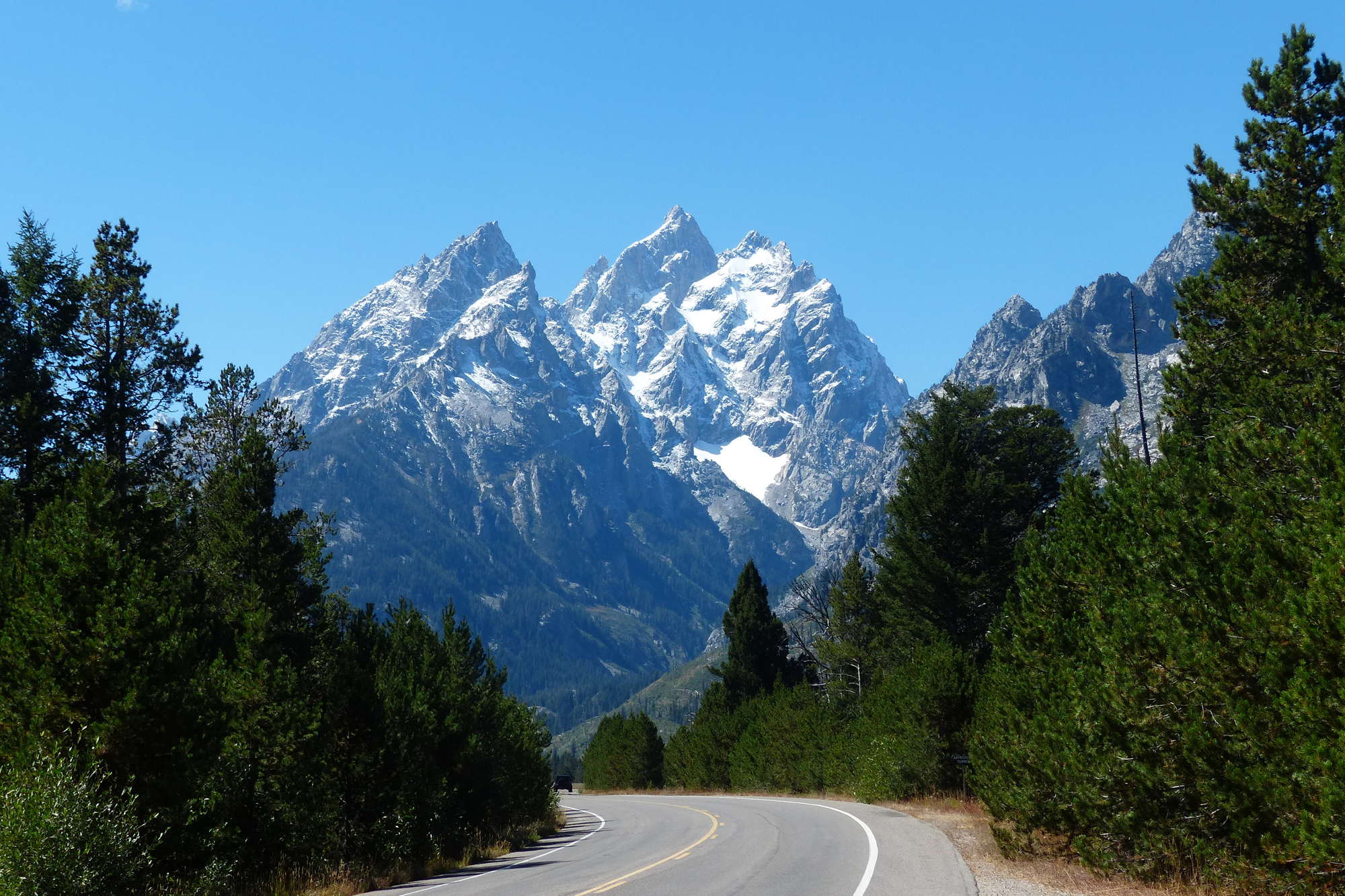 ---