Manuals and Misc information for Al's 26 - 3/20/14 Update 8/15/17
Gary, this is a collection of information I have on hand but too much to print out unless you want to use it as a paper copy. You should be able to print out any of the parts, or I can print them for you. Please let me know plus any other things I might have that you want.
Diesel_Engine
This is the manual for your Beta BZ482 engine. If you view the manual in Adobe Reader you can rotate the engine view to horizontal and zoom in to get a better view. Muffler catalog This is all I ever got for an invoice. on the engine purchase from Sound Marine. These are lists of additional items I bought with the engine but on three separate orders, none with an actual receipt unfortunately.
list #1
list #2
Propeller and Shaft
This is Scott's drawing of the engine and to which I drilled the first shaft hole.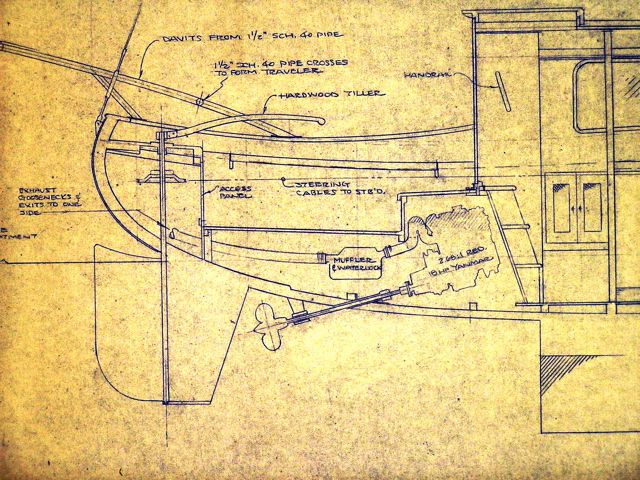 This is my sketch of how the shaft hole is drilled now. I obtained the clearance spec for the two blade Max prop from the dealer and used mockups of the skeg and rudder. The angle flattens out some which gives more room in the cockpit.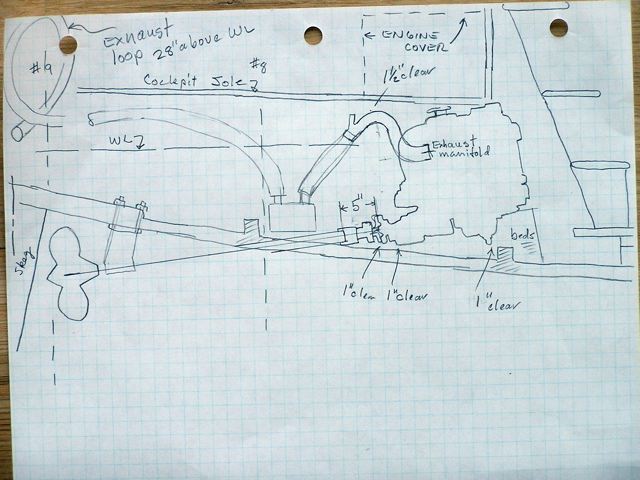 Max Prop Brochure Max Prop Installation Guide Emails with PYI (Max Prop Dealer in Lynnwood)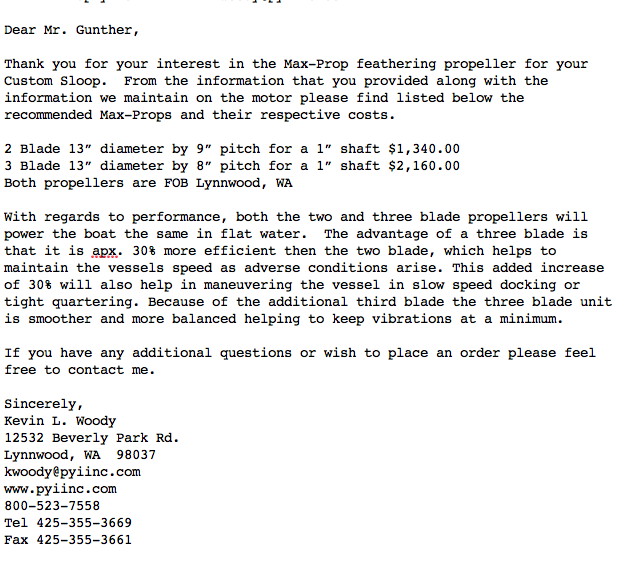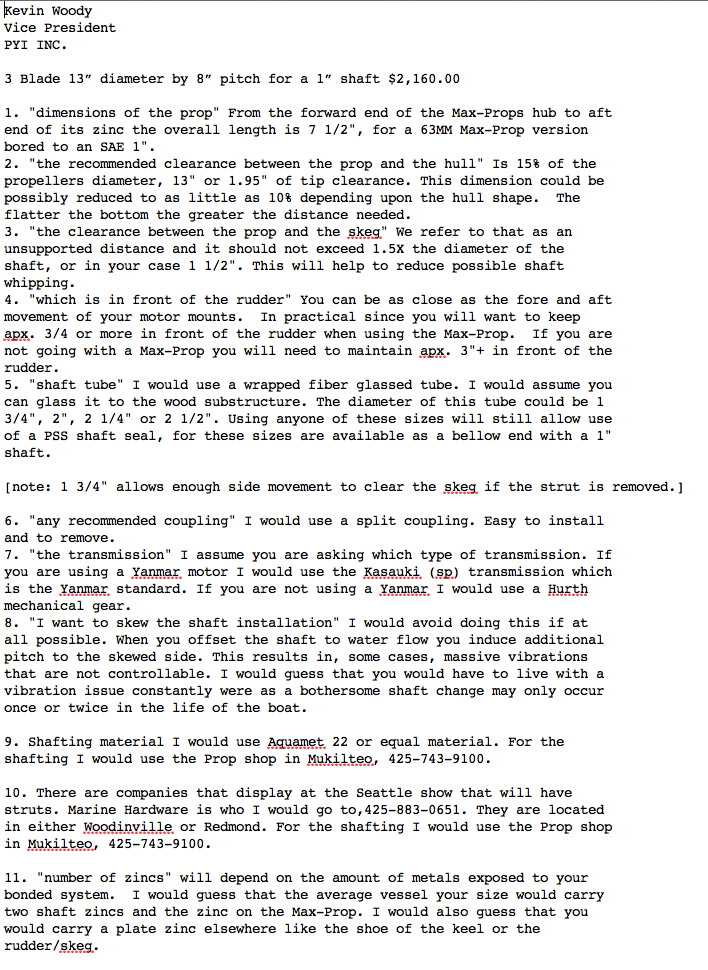 Helm Pump
Helm Pump Brochure
Miscellaneous Notes from Al:
Inside the port cockpit locker should be the tiller and rudder post with a steering arm clamped onto an aluminum pipe that I used to simulate the rudder shaft. It's exactly the same size and between it an the arm is a shim that will be needed to clamp the arm on the actual rudder post. That item is still in my shop complete with rudder. There are two holes drilled in the bronze steering arm. One is for the steering cylinder and the other is to mount the Rudder Angle Transmitter. (RAT) This is needed to allow the auto pilot to know where the rudder is pointed and will be connected to the auto pilot by a wire. It was my intention to mount the autopilot controls on the bulkhead next to the galleyway. In that position it can be read and and controlled from both the cockpit or the steering station inside the cabin. I think most of the autopilots also come with a remote option which can control the auto pilot from anywhere on the boat, but I hadn't planed to include one.
Home